Last updated on August 24th, 2022
Selecting the right kitchen design, colors, styles, and textures can be quite the undertaking. Below, Caesarstone provides helpful insights on some of their most elegant quartz countertop colors, all perfect options for your main counter space, island, or even backsplash. Let us know in the comments below which you would choose for your kitchen! 
What are quartz countertops?
Quartz is one of nature's most abundant minerals and found in crystals and silica. It comes in many colors, most typically clear or white and is made of up to 93% quartz, making it one of the world's most durable surfaces. Nonporous, scratch resistant and highly resistant to stains, Caesarstone retains its beauty without sealants or waxes and is practically maintenance-free.
Types of quartz countertops
Quartz is designed to look like many other surfaces while maintaining all the virtues of quartz – like durability and lower maintenance. Caesarstone's concrete designs have the look and feel of concrete and their supernatural designs have the look of marble without all the care and maintenance concerns typically associated with marble. In terms of patterns, quartz is highly versatile, incorporating a wide array of designs and styles. Quartz can have a lot of movement or very little depending on your design preferences. It can be solid in appearance, designed with flecks similar to travertine or come with light or heavy veining and marbling. It is the perfect combination of technology and nature. Scroll through the various quartz countertop colors below and draw inspiration from a few of our most stunning kitchen designs. 
White Quartz Countertops
White Attica 5143
An alluring combination of dense, dark, and mild grey veins that ebb and flow across a clean, flawless white base. Inspired by the classic natural marble of architecture from the ancient world.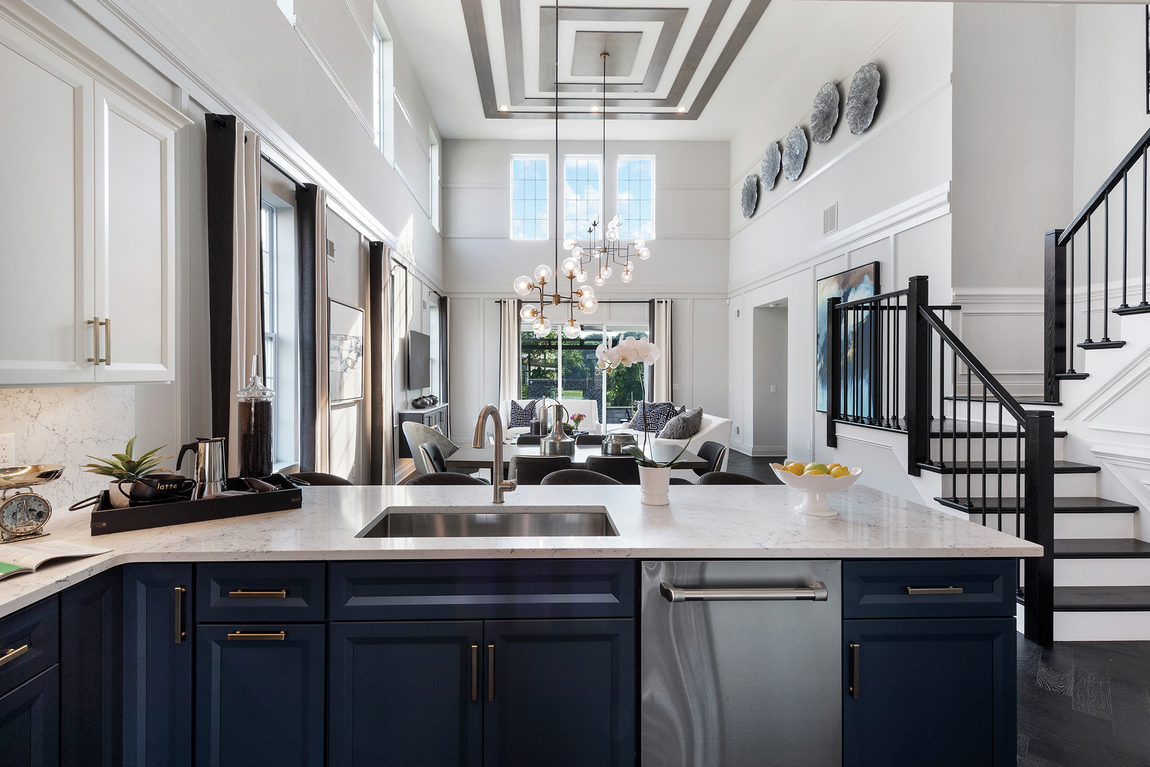 Pure White 1141
The purest, cleanest white with a smooth, fleck-free finish, Pure White combines modern style with durability.
Concetto Puro 8141
The delicate, barely visible white patterns in this white crystal backsplash capture the essence of sunlight on northern glaciers. Radiating purity and serenity, White Quartz surfaces are the ultimate look in modern design.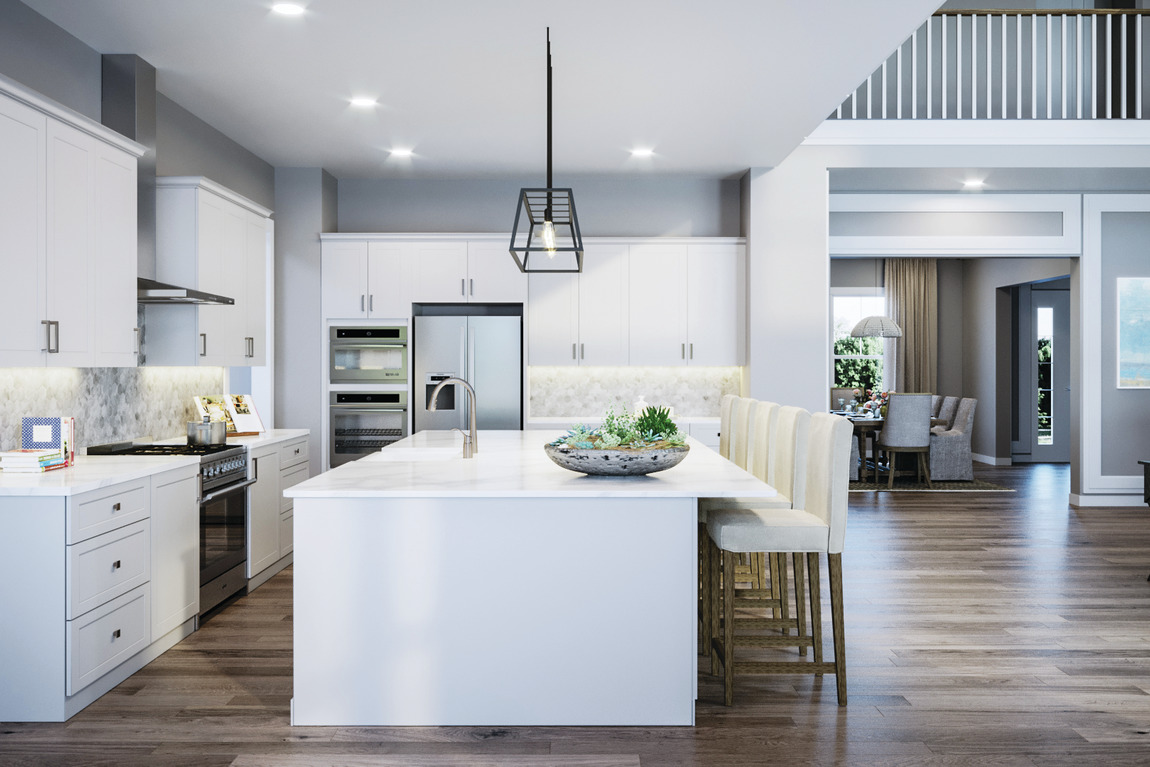 Brown Quartz Countertops
Ginger 4330
Petite quartz chips of soft and dark tones sweep across the backsplash in an earthy brown palette adding fine-textured dimension and stylish sophistication.
Grey Quartz Countertops
Sleek Concrete 4003
Sleek Concrete encapsulates the look and feel of fine concrete with a warm grey base and is the perfect solution for creating a modern industrial or mid-century design.
London Grey 5000
Modern and clean, London Grey works beautifully as a neutral backdrop. It features an eloquent opaque light grey base with soft charcoal veins expressive of the upscale feel of marble.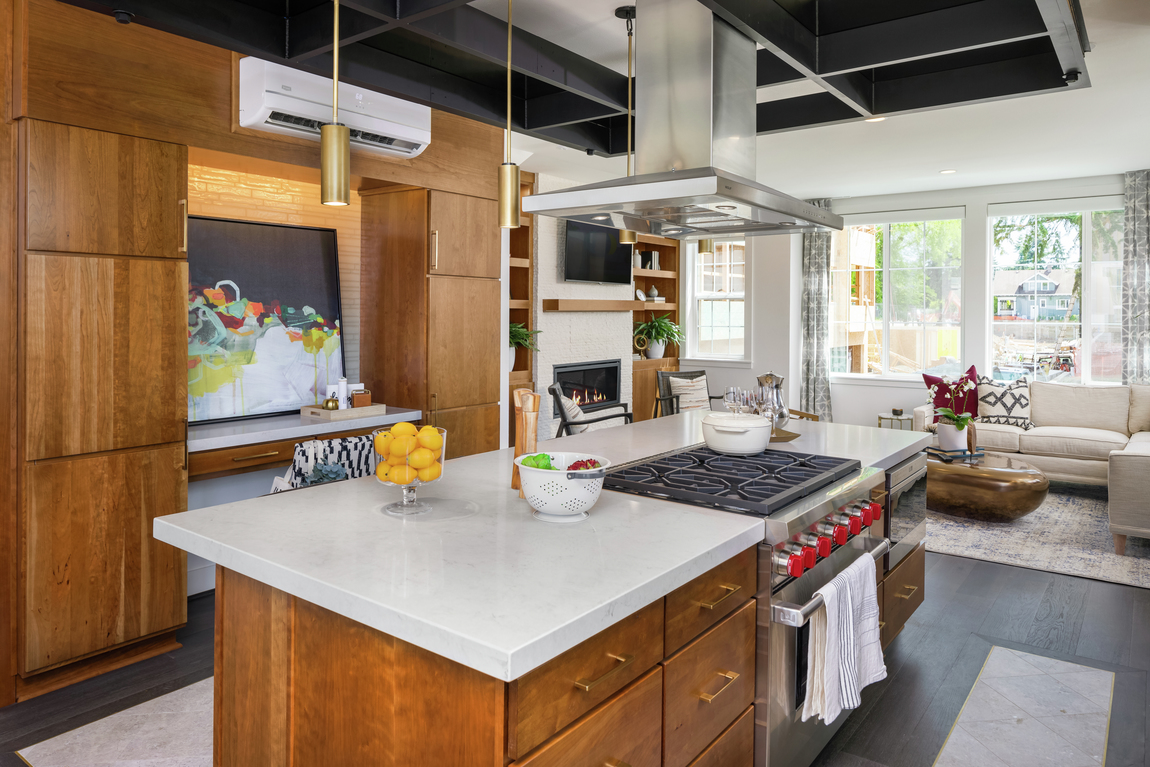 Turbine Grey 6313
Swirls of white and dark grey make for a versatile design that thrives throughout your home.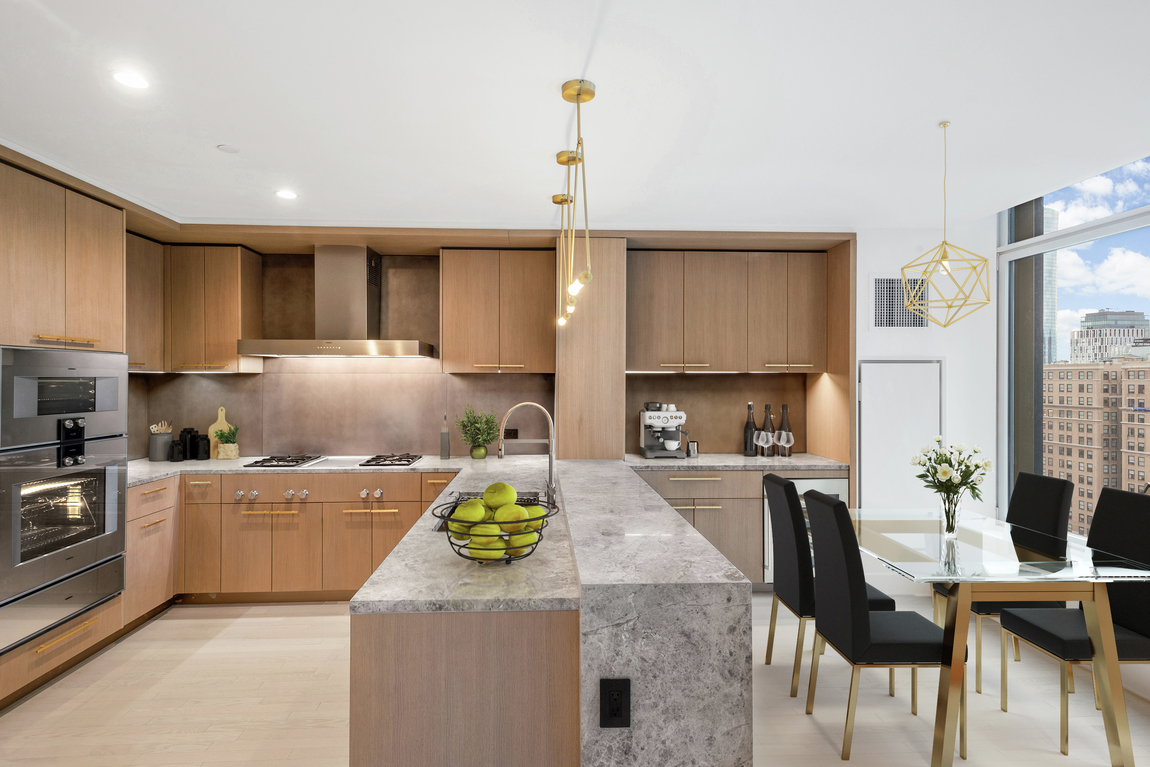 Ivory Quartz Countertops
Statuario Maximus 5031
Bold and dynamic thick veining sweeps across a soft white foundation adding a new level of splendor to any interior space. The marble-inspired design is further enriched by a delicate pattern.
Frosty Carina 5141
Beautiful soft ivory white with delicate powdery grey veins, Frosty Carina is a timeless, classic beauty.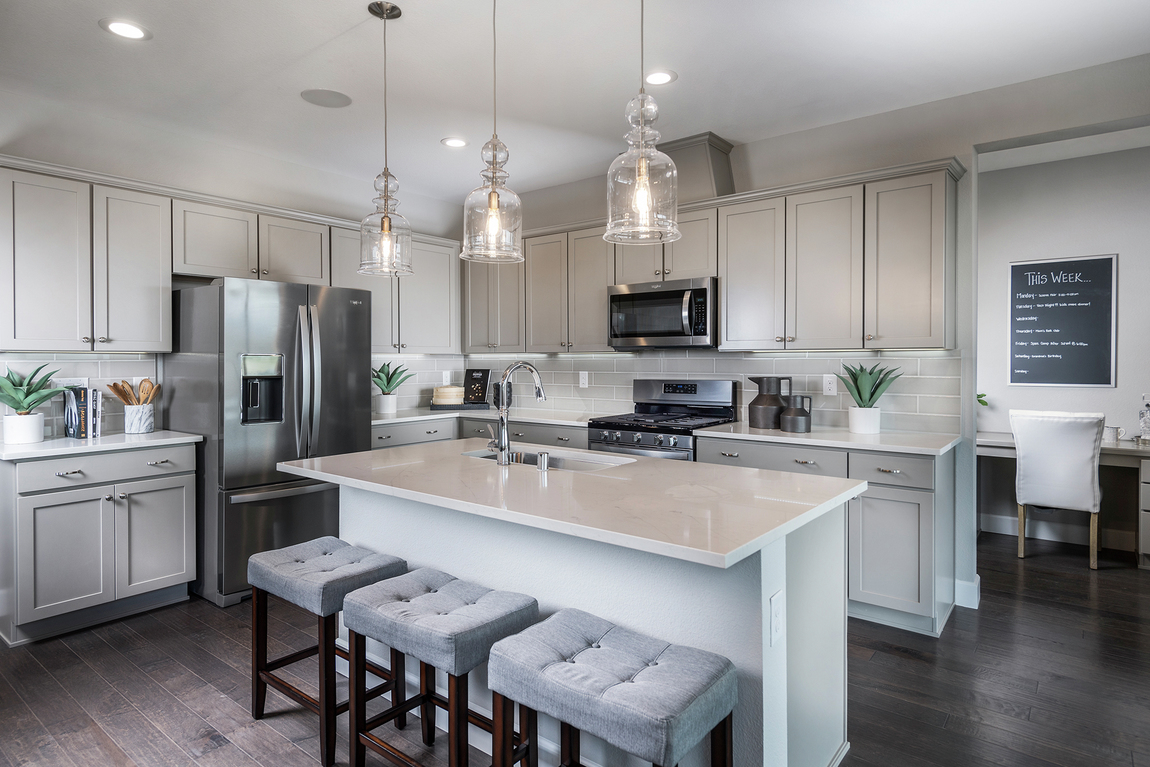 Black Quartz Countertops
Jet Black 3100
An exquisite dark surface with a subtle pattern translates to a sleek and sophisticated design that reflects modern aesthetics and a durability unlike any other.
Tan Quartz Countertops
Dreamy Marfil 5220
Experience a delicate blend of creamy beige tones enriched by light and medium brown elements that easily compliment any wood finish or metal accent in the home.