Last updated on August 24th, 2022
The fall months are no stranger to rain. From a slight drizzle to a torrential downpour, rainy days typically mean more time spent indoors. Should the weather force you inside, don't worry, we've got you covered with fun rainy-day activities that are sure to keep kids busy and having fun.
Bake Cookies
Sometimes the simplest things are the ones we often forget. Cooking and baking together can create amazing family moments that your kids will remember forever. Choose something simple that kids, no matter what age, can help with. Chances are, you already have the ingredients to whip up a batch of chocolate chip cookies in your pantry. Gather the kids around kitchen island and give everyone a task. Assign older kids the responsibility of measuring dry ingredients (and take advantage of the math lesson!), while younger kids can have fun rolling the dough into balls for the cookie sheet. Whether you're using a tried and true family recipe or trying out something completely different, this is an activity and delicious treat kids of any age, and parents, will enjoy.
Go to the Movies, at Home
One of the easiest things to do when its raining is to simply put on a movie. But, why not take the opportunity to create a full theater atmosphere. Have your kids choose their favorite movie or make it a marathon with several options. Venture to your home theater, or if you don't already have one, get a little creative to create one. Line up comfortable furniture around the television, turn down all the lights, and pull the curtains to make the room extra dark.
Don't forget about the snacks – concessions make the experience even more authentic. As the quintessential theater snack, popcorn is the best place to start. For a different twist, try enhancing your popcorn by adding some gourmet seasonings or chocolate candy pieces. Being at home provides a greater opportunity for healthy snacks too. Top apple slices with peanut butter, pretzel pieces, and granola for a fun take on fruit nachos. For more snack ideas, check out our home theater ideas.
Create a Scavenger Hunt
This one is probably most successful when planned a few days in advance. If the weekend forecast looks dreary, start working on your scavenger hunt earlier in the week. Start by finding a few key items to hide. Kids' prized possessions, like favorite stuffed animals or electronic devices, and special treats work great. Next, start planning your riddles and puzzles. Remember, your kids should be able to solve them, but it should take some brain power. Follow these easy steps to get started:
Choose the answer
Brainstorming everything that comes to mind about that answer
Rephrase the characteristics of the answers or add unexpected details
Hide your clues to lead kids to various rooms around the house. Once you have your scavenger hunt set up, give them their clues, and encourage kids to work together as a team to find their prize.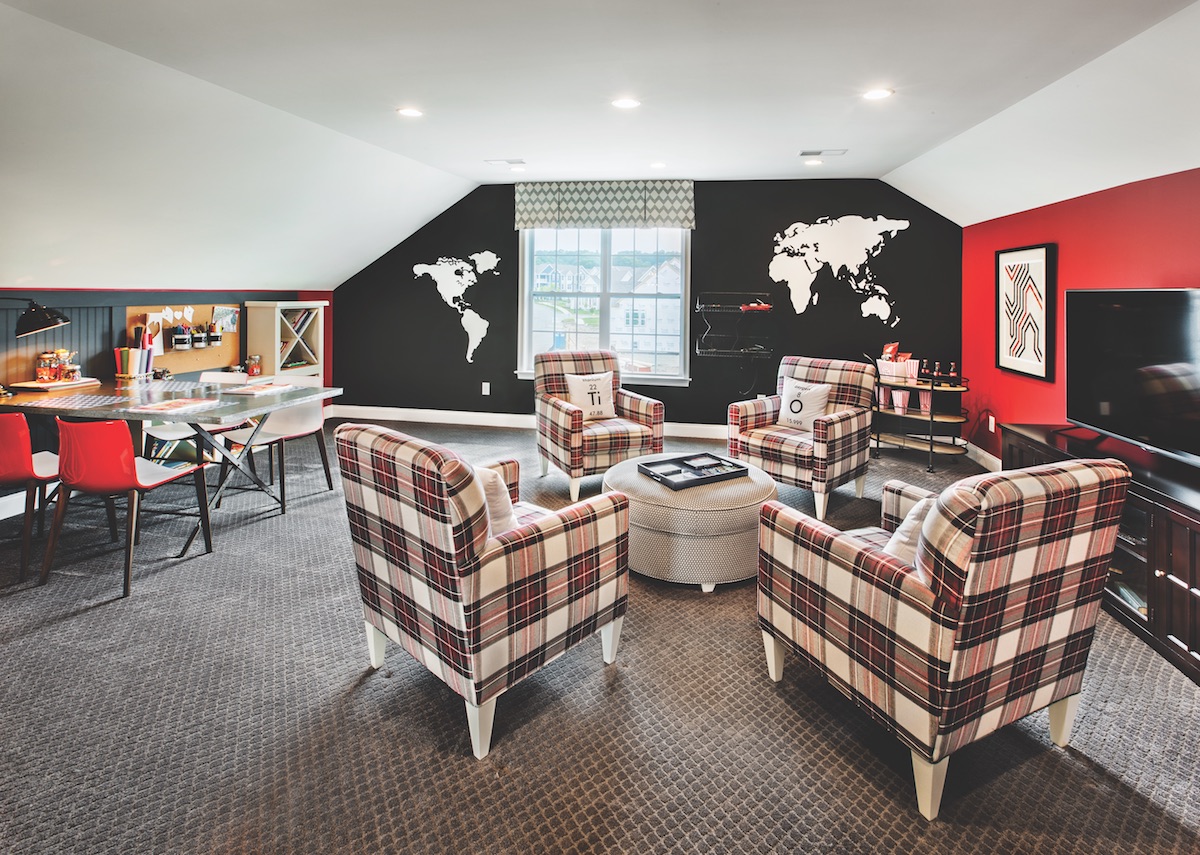 Teach the Importance of Giving Back
No matter how big your closet, it always feels like it's packed to the brim. When the weather is glum, it's the perfect time to sort through closets. Clothes that don't fit, clothes that are out of style (and definitely won't come back in), or items you or your kids haven't worn in a year or more are all excellent candidates to sort out. While this may initially seem like a boring chore for kids, making it a competition keeps it exciting and productive. Create categories like pants, shirts, and shoes, then challenge your kids to find at least three items in each category. Find special treats to give them once they're finished. Once they, and you, have found items to clean out, find a local charity to donate the items. Take advantage of this opportunity to talk to your kids about the importance of philanthropy, especially in the midst of recent weather disasters.
Even with rainy weather, the options for activities are endless. Just be creative and pay attention to what your child likes to do. If worse comes to worse, you can always dress them in some rain boots and jackets and let them play in the rain – just make sure they make a stop in the mudroom on their way back inside!