9 Rooftop Retreats By Toll Brothers Apartment Living
Built with the same eye for detail as our luxury home communities, thoughtfully designed Toll Brothers Apartment Living properties across the country offer an elevated living experience for residents. This includes distinctive design from the building entry all the way up to the rooftop, where unique amenities and sophisticated rooftop retreats invite residents to enjoy year-round.
Unwind and explore the spectacular panoramic views, decadent lounge areas, innovative fire pits, and rooftop pools that accentuate the upscale indoor-to-outdoor living experiences found on the top floor of Toll Brothers Apartment Living communities nationwide.
1. A Refined Rooftop Experience at Aster
This elegant 270-unit high-rise apartment building features a boutique atmosphere with graceful finishes in the prestigious Turtle Creek neighborhood of Dallas, Texas. Residents can enjoy a beautiful rooftop terrace with lounge seating, cabanas, a pool deck, a custom fountain, and city views of Dallas.
For sports lovers, the outdoor lounge offers lawn games and grills and a notable sports lounge with Full Swing® multi-sport simulator. Watch your favorite team on the widescreen TV or privately dine in the sky lounge.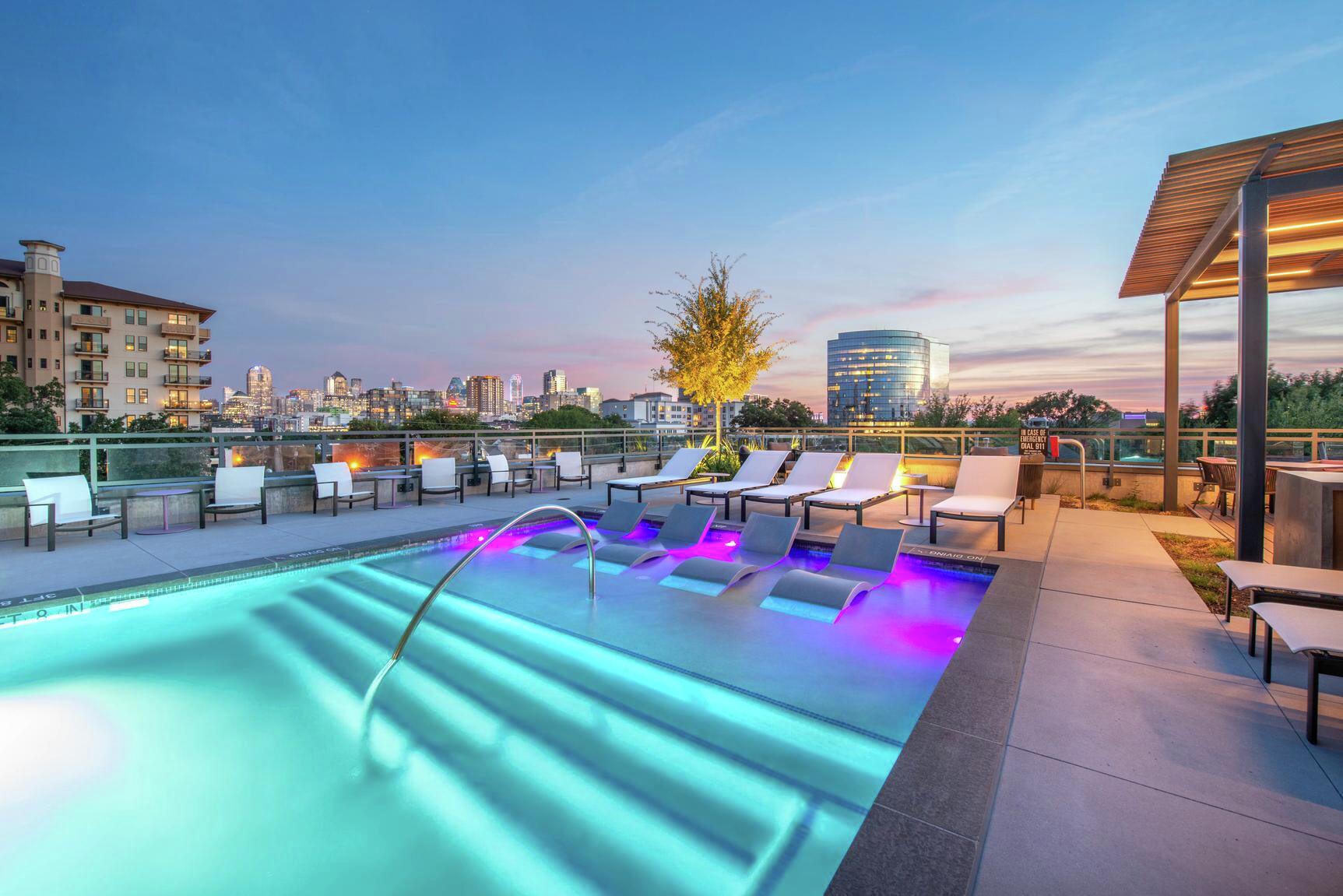 2. Embrace Easy Living at Emblem 120
Emblem 120 is perfectly situated in Woburn, Massachusetts, and is specifically designed with comfort in mind. Residents can relax and kick back in the fireplace lounge or in the sky lounge featuring a full kitchen. An outdoor deck provides the perfect spot to enjoy social gatherings or a quick coffee break.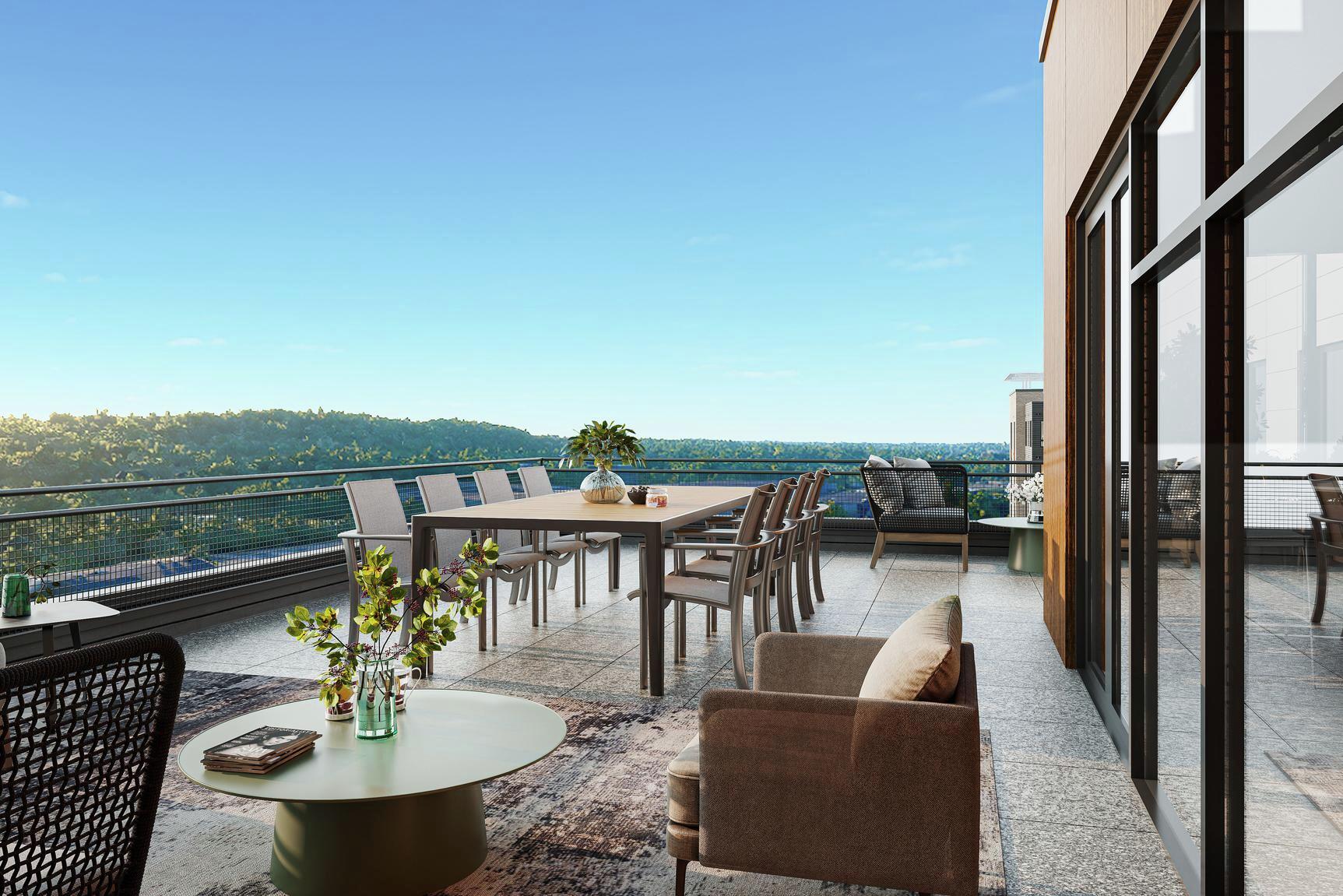 3. Scenic Sophistication at Emerson
The rooftop deck at the Emerson features exquisite views of the Hudson River. Experience luxury apartment residences in scenic Sleepy Hollow, New York.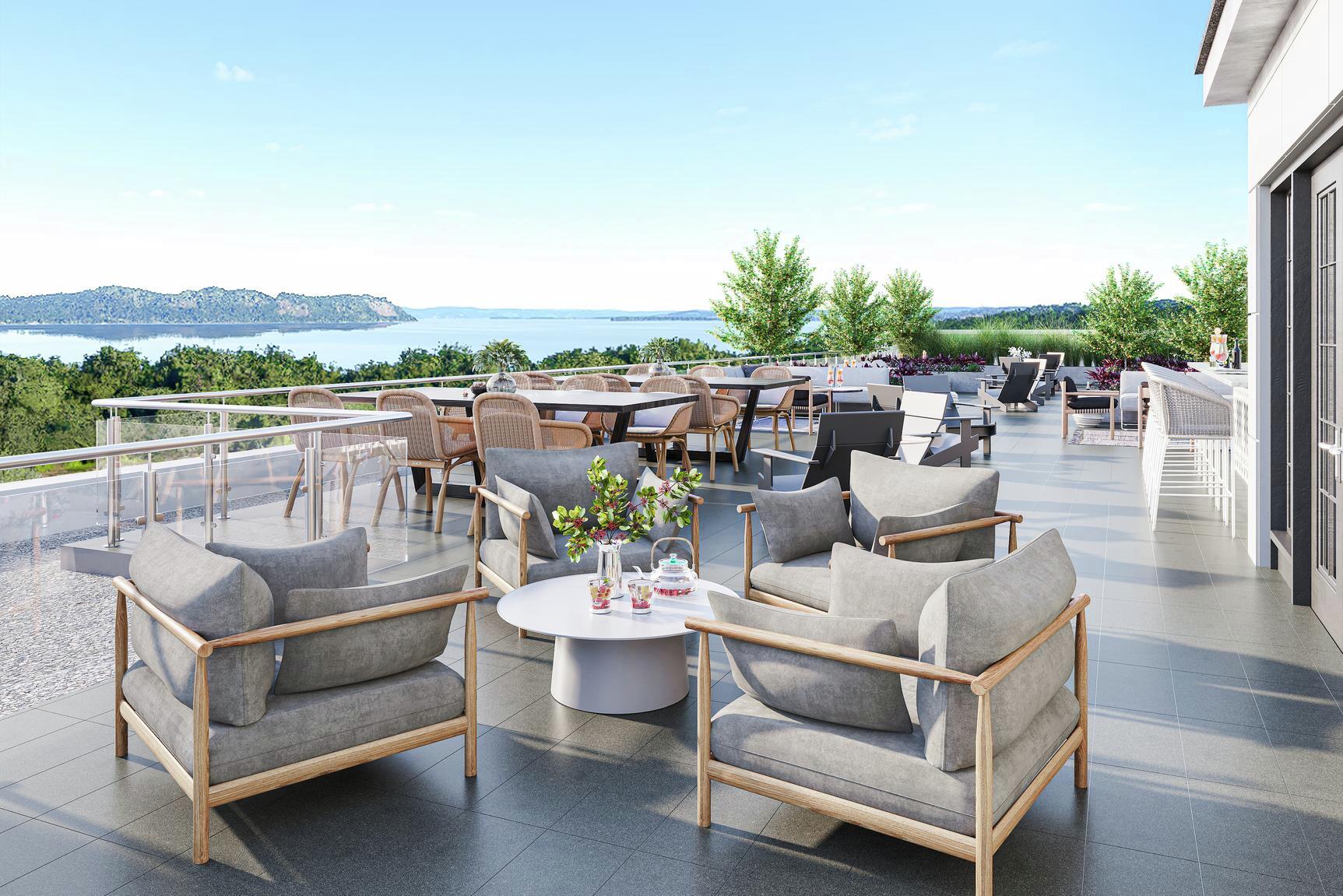 4. Haverly — Boldly Invigorating
You'll find an inviting urban escape at Haverly, a stylish residence featuring a rooftop lounge with plush seating, grills, fire pits, and expansive views of Camelback Mountain. Curate the perfect lifestyle in midtown Phoenix at Haverly.
5. Premier Residences at The Bradford
The Bradford is a premier Toll Brothers Apartment Living community that effortlessly weaves modern design with luxury living. Within 30 minutes of Boston, in Belmont, Massachusetts, this property's rooftop sundeck with lounge seating offers the perfect escape.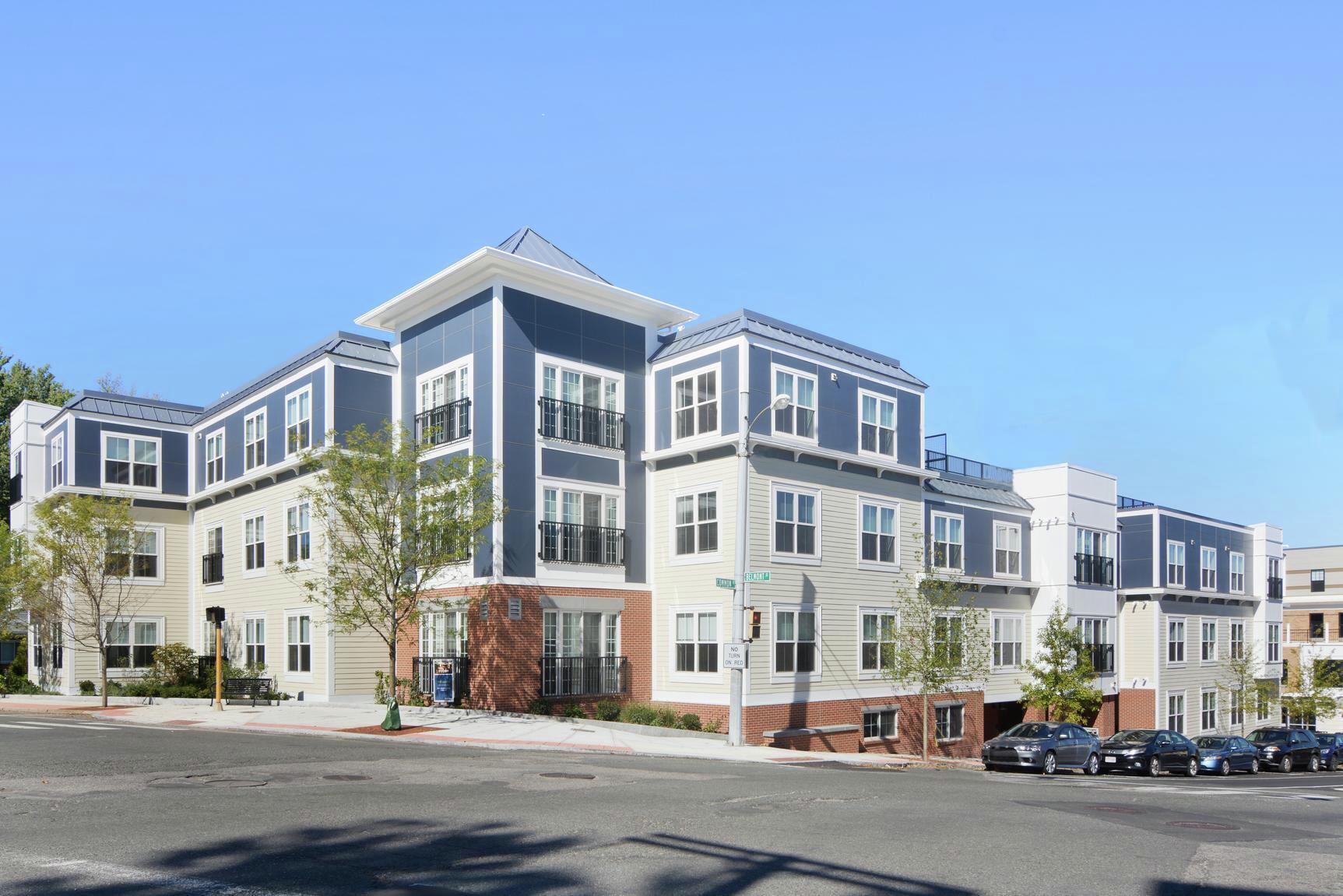 6. Vivid Details at The Kendrick
Experience The Kendrick in Needham, Massachusetts, complete with a biergarten, private roof deck, and other stylish amenities that grab your attention.
7. Manhattan Views at The Morgan at Provost Square
Discover upscale urban living with unrivaled views of the Manhattan skyline at the Morgan at Provost Square in Jersey City, New Jersey. Residents enjoy an outdoor entertainment lounge with a fire pit, an outdoor pool, and a deck with grilling areas. These elegant apartments provide both convenience and luxury in a prime location.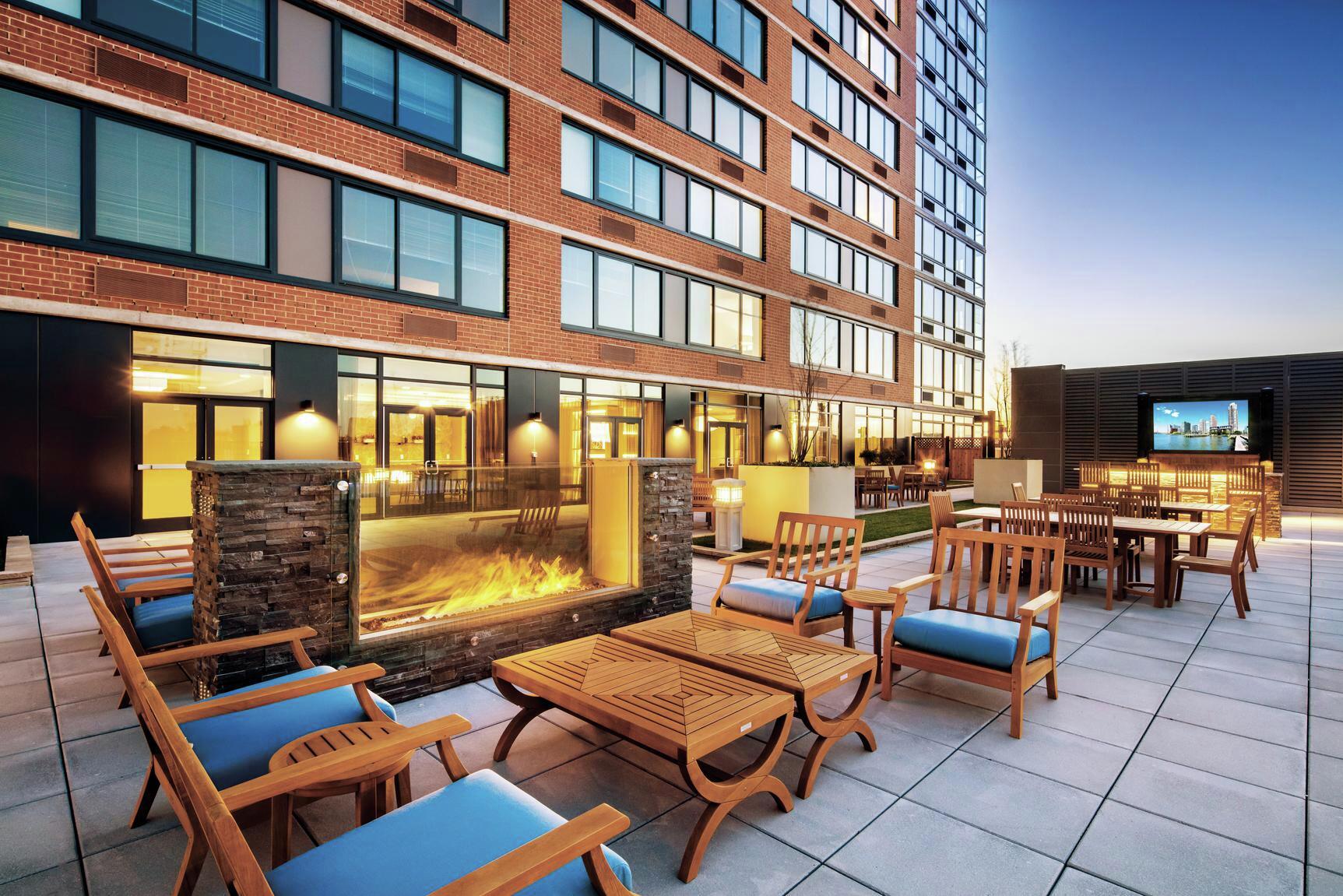 8. Resort-style Amenities at Parc Riverside
Parc Riverside in Washington, D.C., offers residents a designated clubroom, private dining room and a fully stocked bar with entertainment kitchen. From a stylishly designed lounge with game areas to a sun deck and stunning D.C. views, residents will experience next-level convenience.
The pool and splash pool provide in-water lounge chairs and cabana seating with a grilling station and fire pits nearby. Discover more about the features and resort-style amenities that make Parc Riverside the perfect place to call home.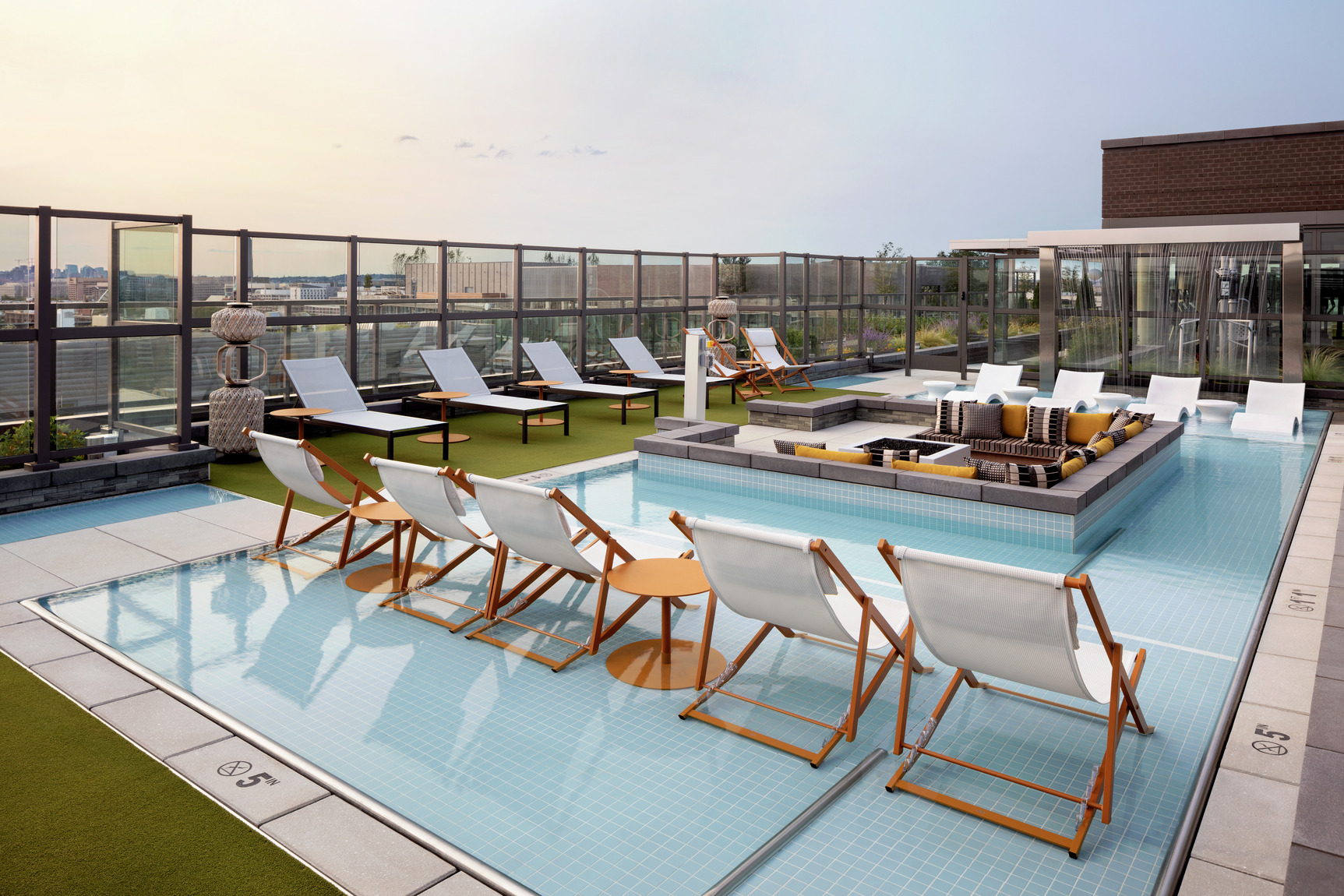 9. Uniting Styles at Union Place
A brand-new Toll Brothers Apartment Living community, Union Place is located in the heart of Washington, D.C., and melds the distinct personalities of iconic D.C. neighborhoods into one. The resort-style rooftop provides an easy space to take in the best shops, dining, and nightlife in NoMa as you enjoy the pool, patio, and fire pit with friends.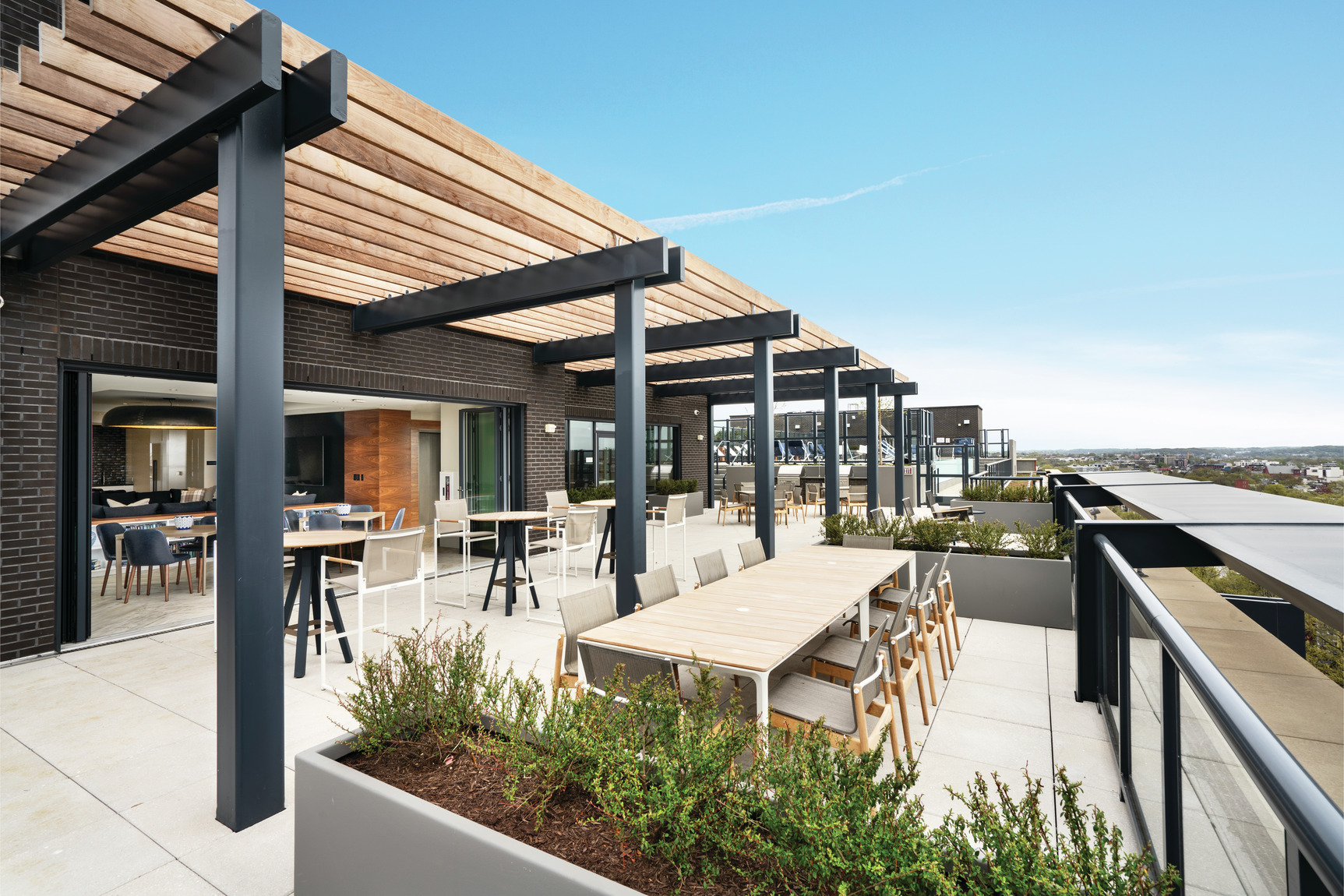 Visit our website to learn more about luxury residences from Toll Brothers Apartment Living.