Last updated on October 26th, 2020
Outdoor entertaining is an essential part of modern life. From fire pits to wet bars, there are plenty of elements to consider for your luxury backyard design. One of the most important aspects to consider is outdoor dining. If you enjoy having summer parties, at-home brunches, or meals in warm weather, it's important to have a welcoming outdoor area that both accommodates and impresses your guests.
Explore our amazing outdoor dining designs below and let us know which space you would like to have in your own backyard oasis.
1. Try outdoor dining at night
Sometimes, taking dinner outside is a nice way to change things up at home. Enjoy a cool breeze and gaze at the stars as your family enjoys a delectable outdoor meal.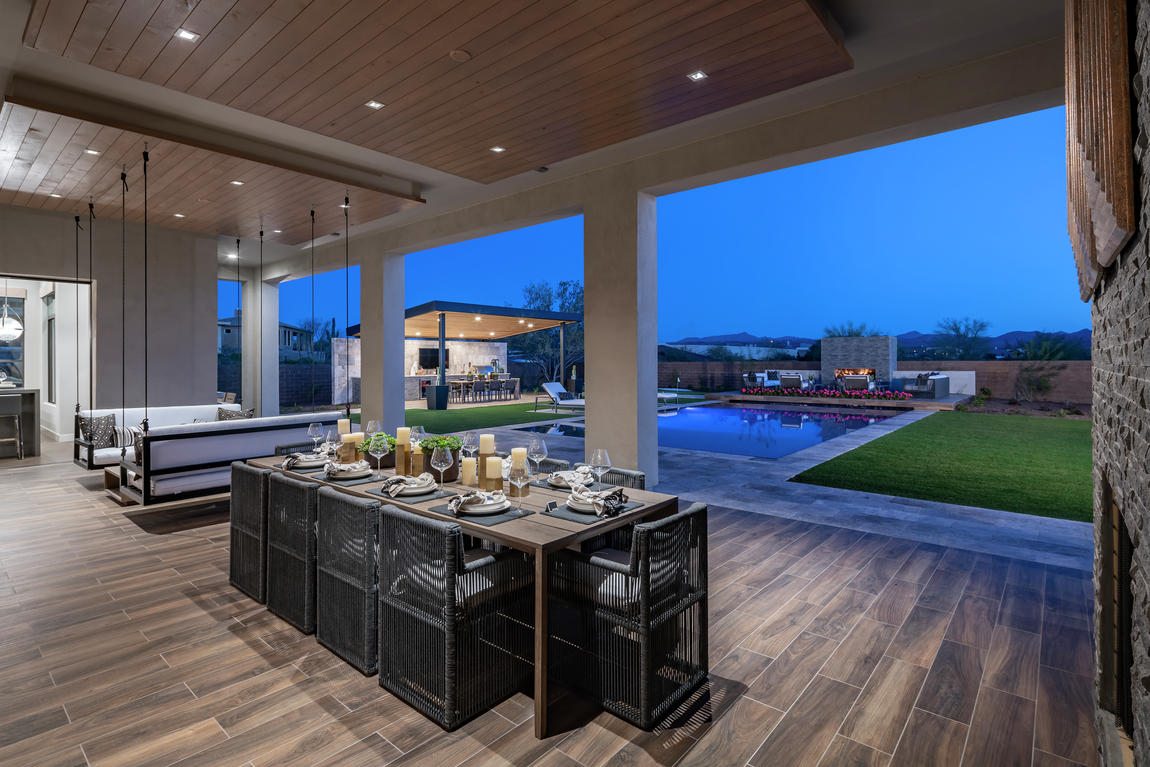 2. Take in the view as you dine outside
This view wouldn't quite feel the same indoors. Elevate your meal with a scenic mountainscape that sets the perfect mood for a bite outside.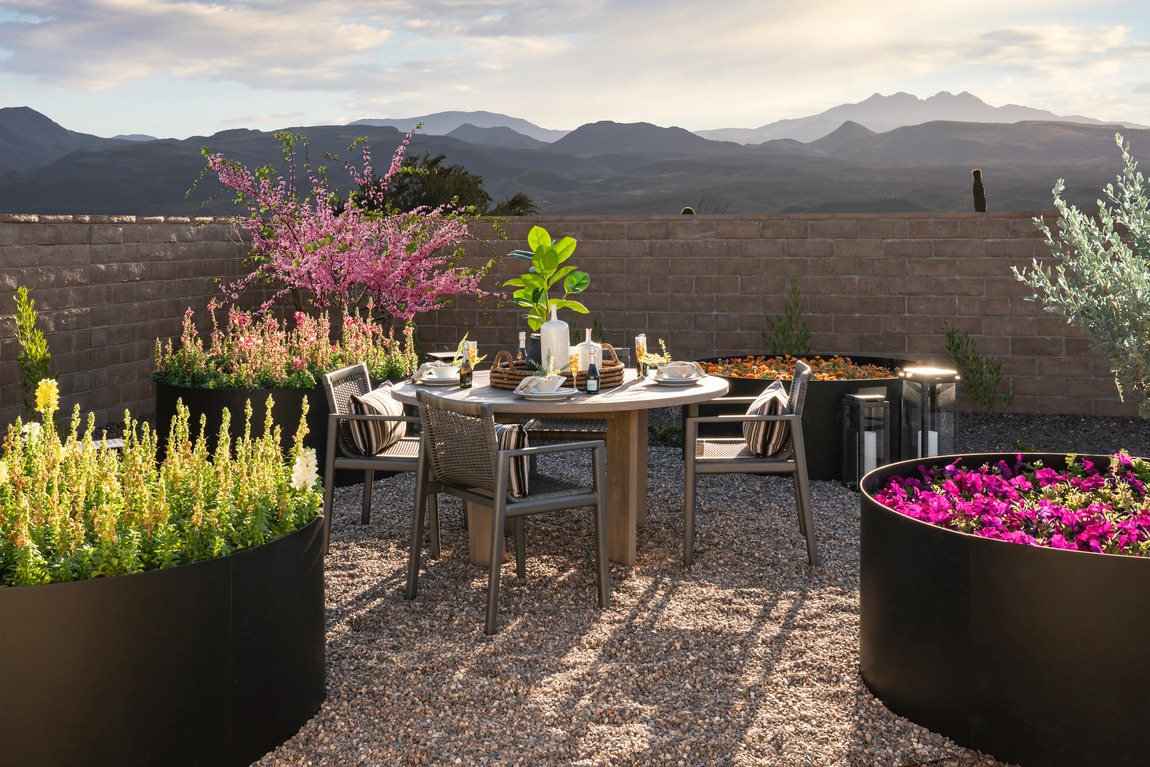 3. Feel the ocean breeze during brunch outside
Close to the beach? Revel in a serene outdoor dining space that takes advantage of your coastal location.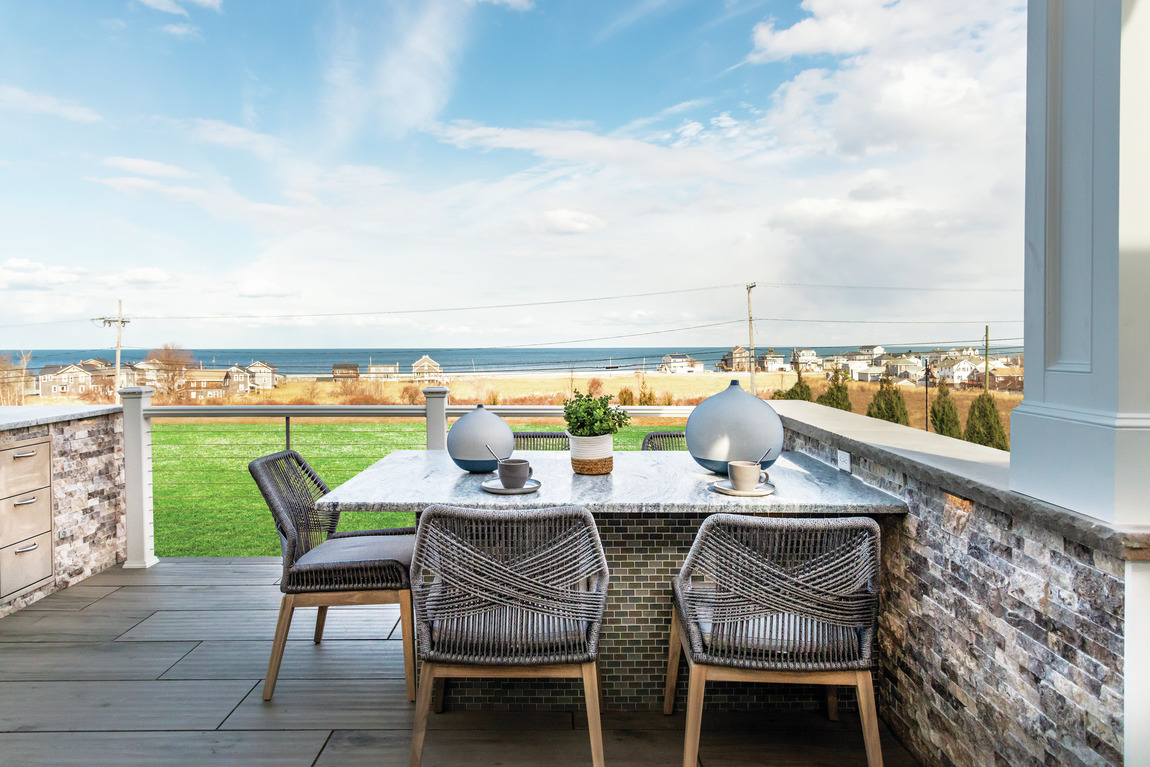 4. Have a bite in the shade
Don't let the heat stop you from having an outdoor meal. With fans and ample shade, outdoor rooms offer a great place to enjoy food outside even on the hottest days.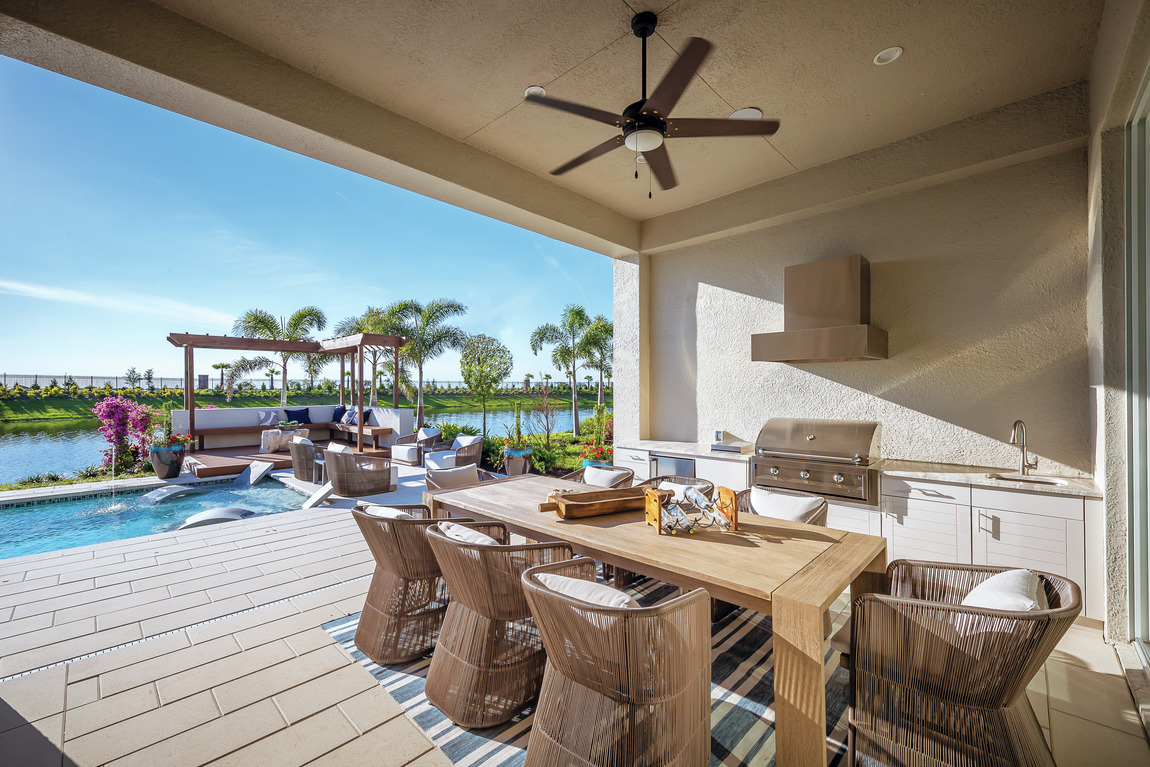 5. Finish your plate near the palm trees
Utilize your home's surrounding environment to create an outdoor setting that feels like paradise.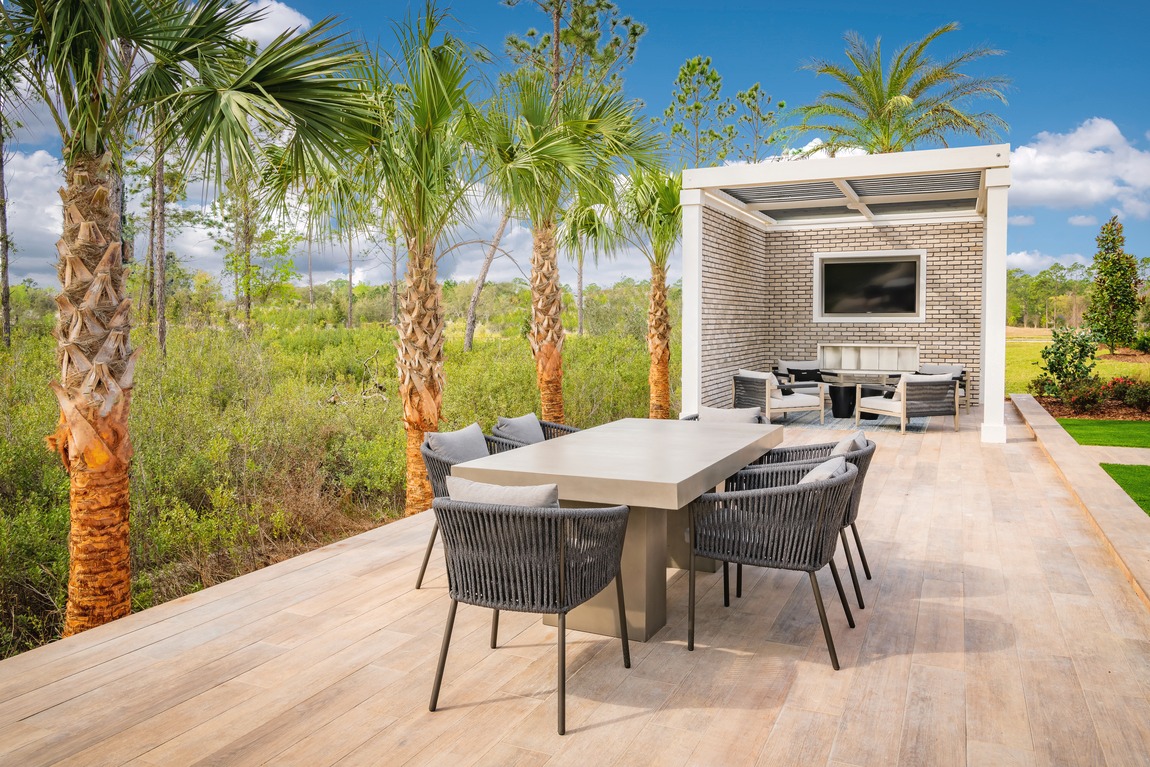 6. Experience outdoor dining at its peak
String lights, vibrant flowers, and an elegant table design—these are just a few ways you can create an outdoor dining experience that guests will remember.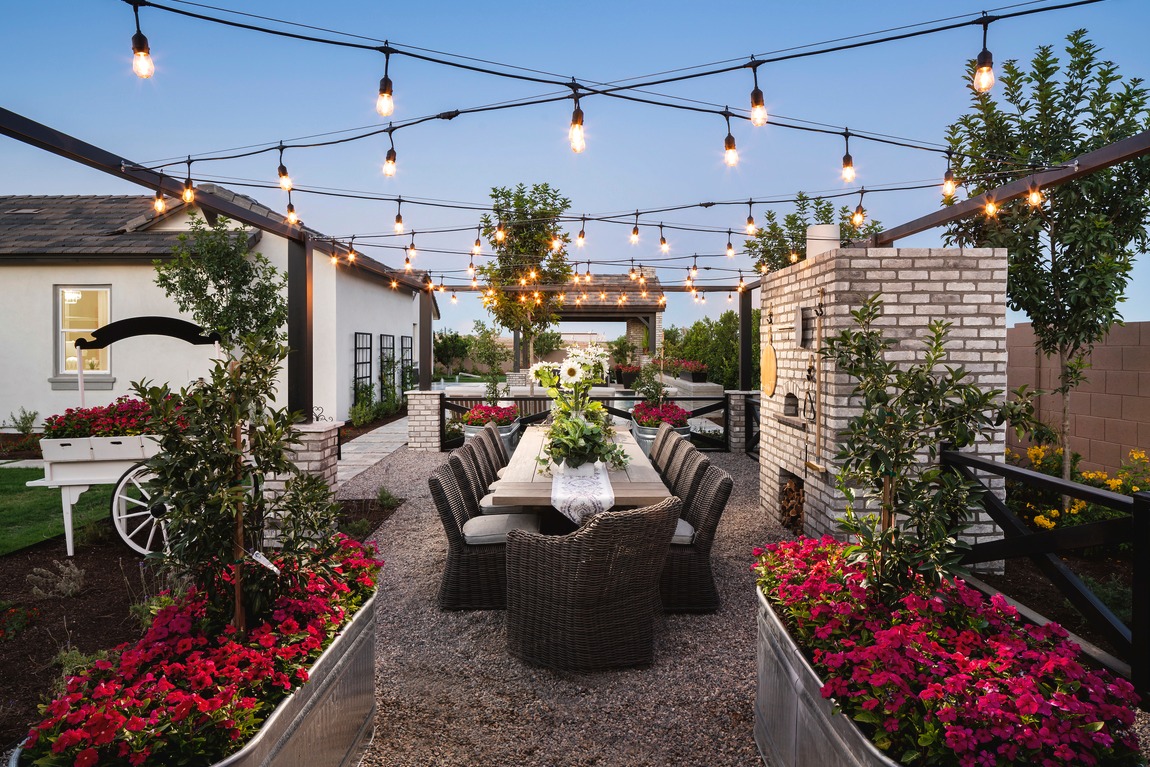 7. Incorporate greenery into your outdoor dining
Elevate your outdoor setting with natural elements on the table like succulents, flowers, and other plants.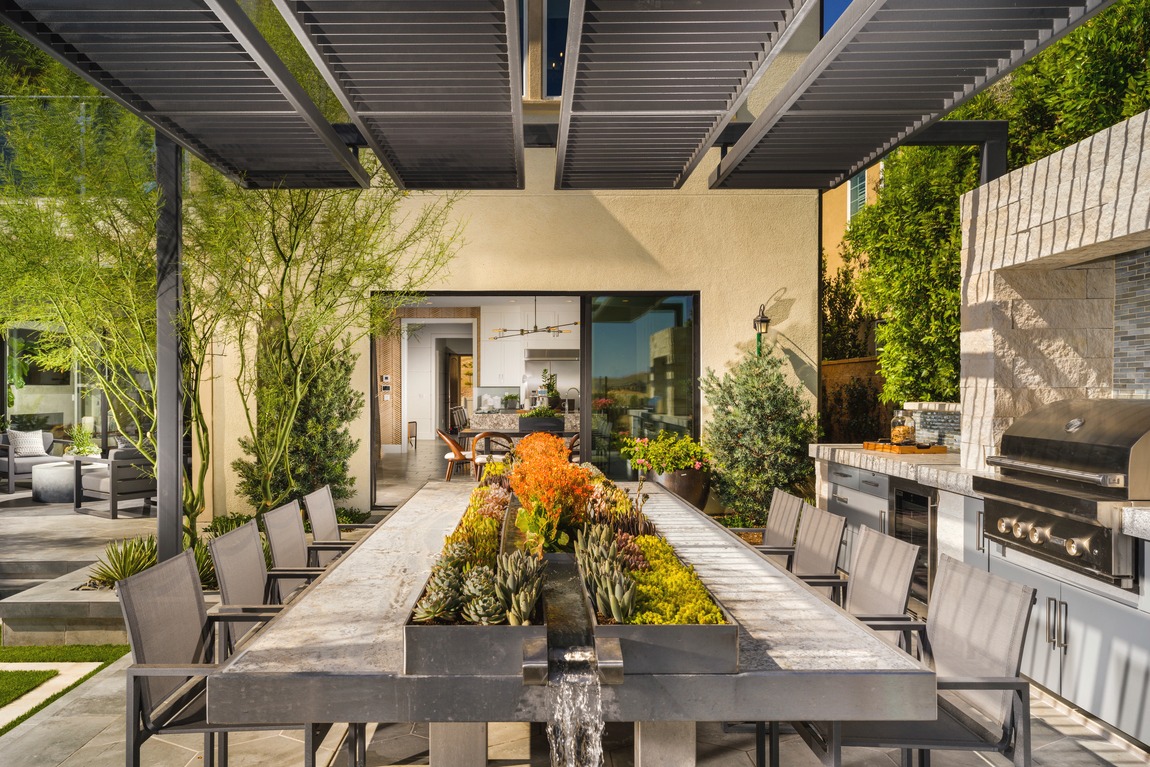 8. Redefine what your guests expect from outdoor dining
Create a magical outdoor dining space by incorporating compelling features into the area such as a wall garden or string-light canopy.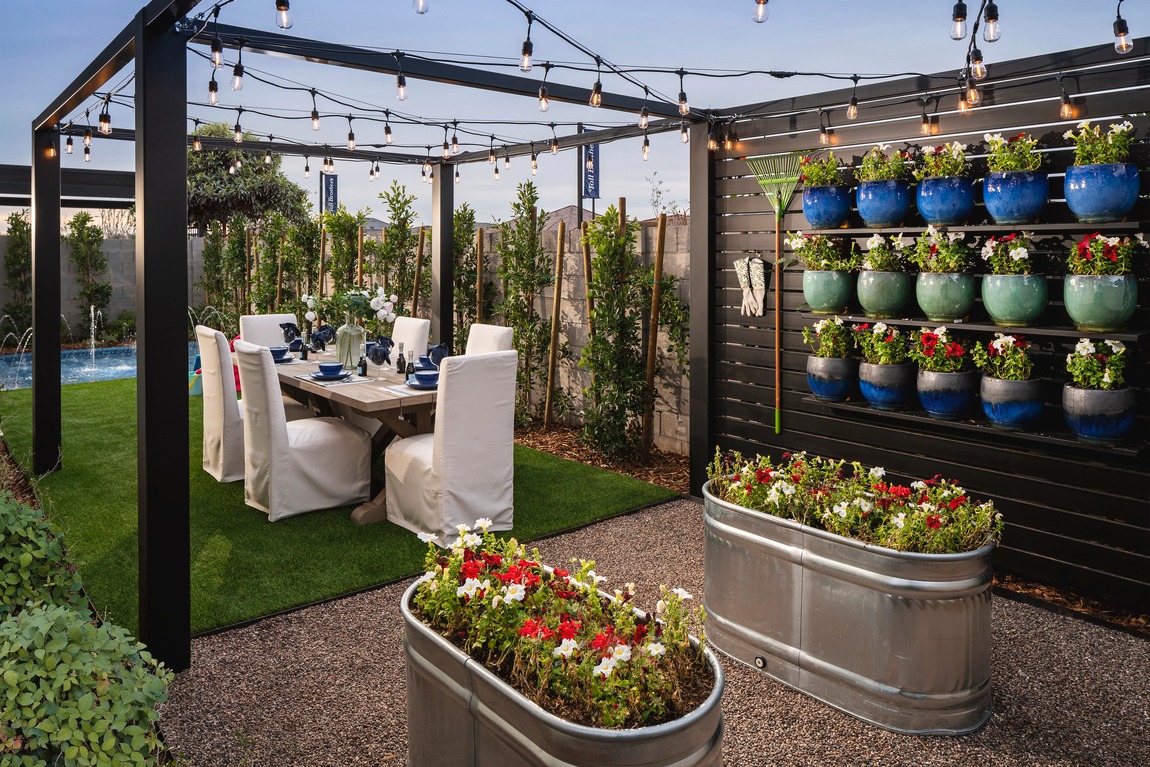 9. Escape to a private outdoor retreat
Intimacy is still very much a part of outdoor dining. Escape to your space and enjoy a private meal under the sun with your special someone.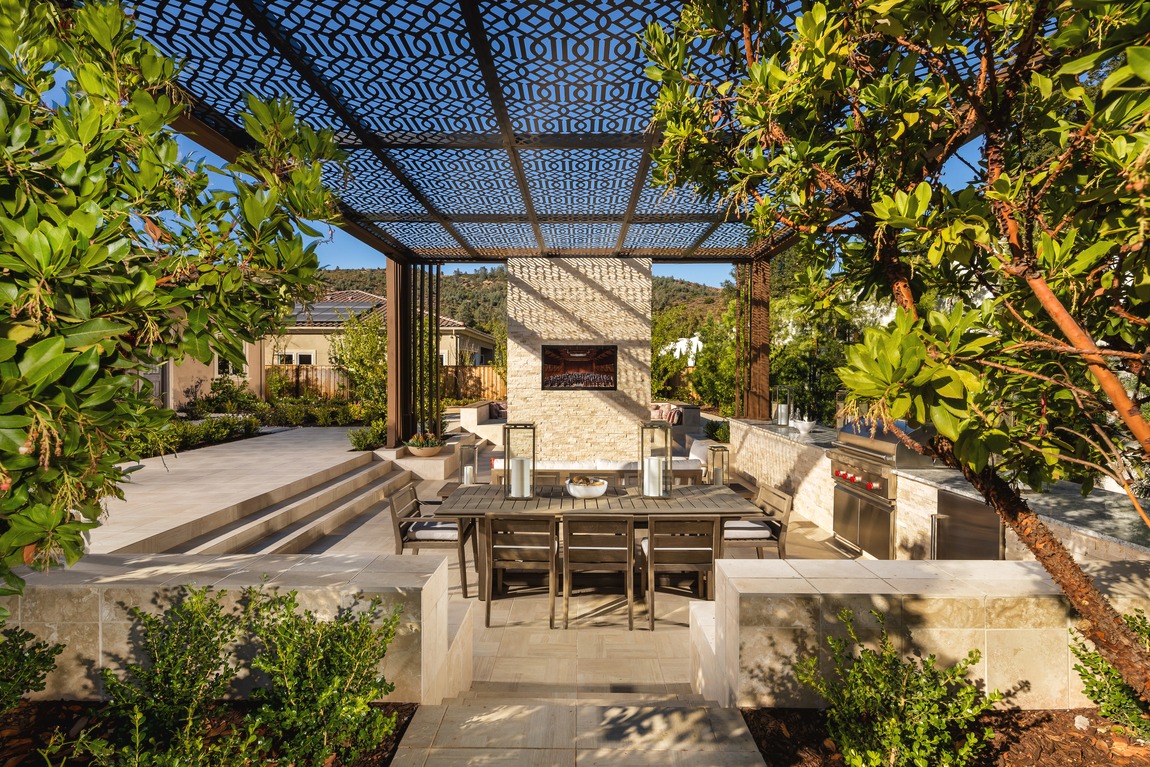 10. Share a meal in a modern design
Your outdoor furniture should reflect your home's overall style. For modern aesthetics, a sleek, innovative table is the perfect option for your outdoor space.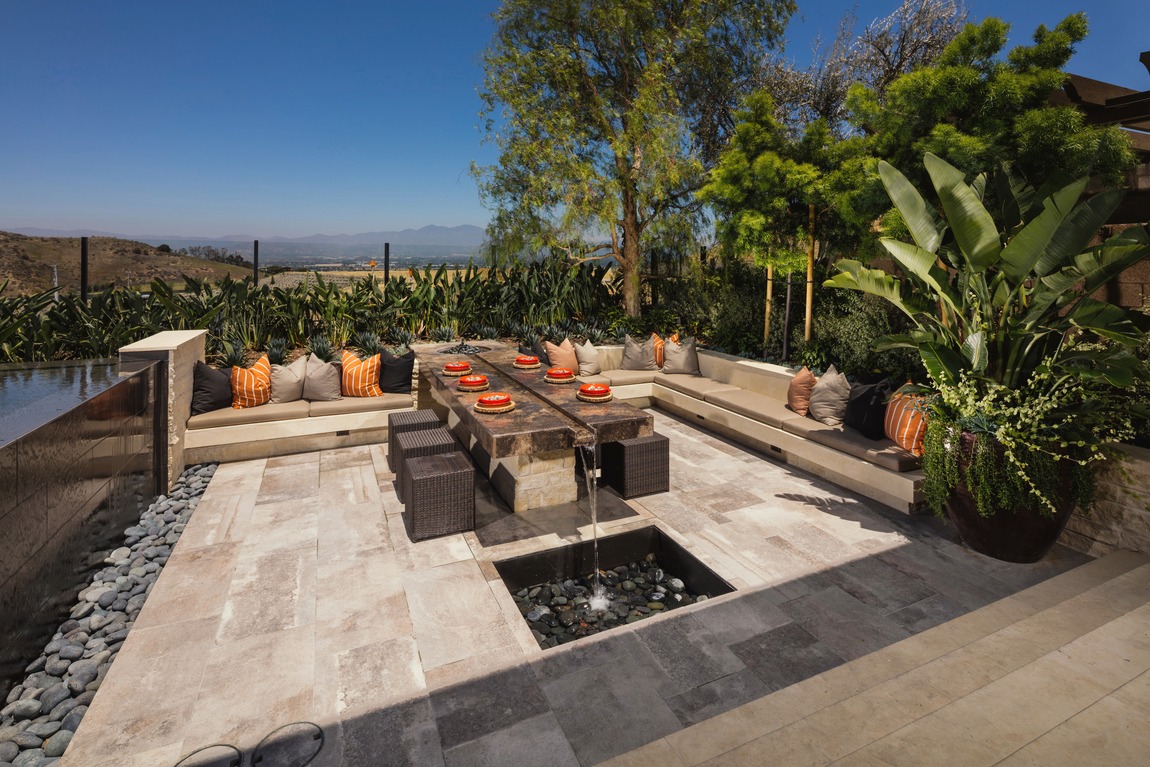 11. Grab a bite after a lap around the pool
Innovation in outdoor living has led to an array of impressive designs. A homeowner's favorite is the poolside bar. Grab a drink and take a swim as you relax outside in your cutting-edge space.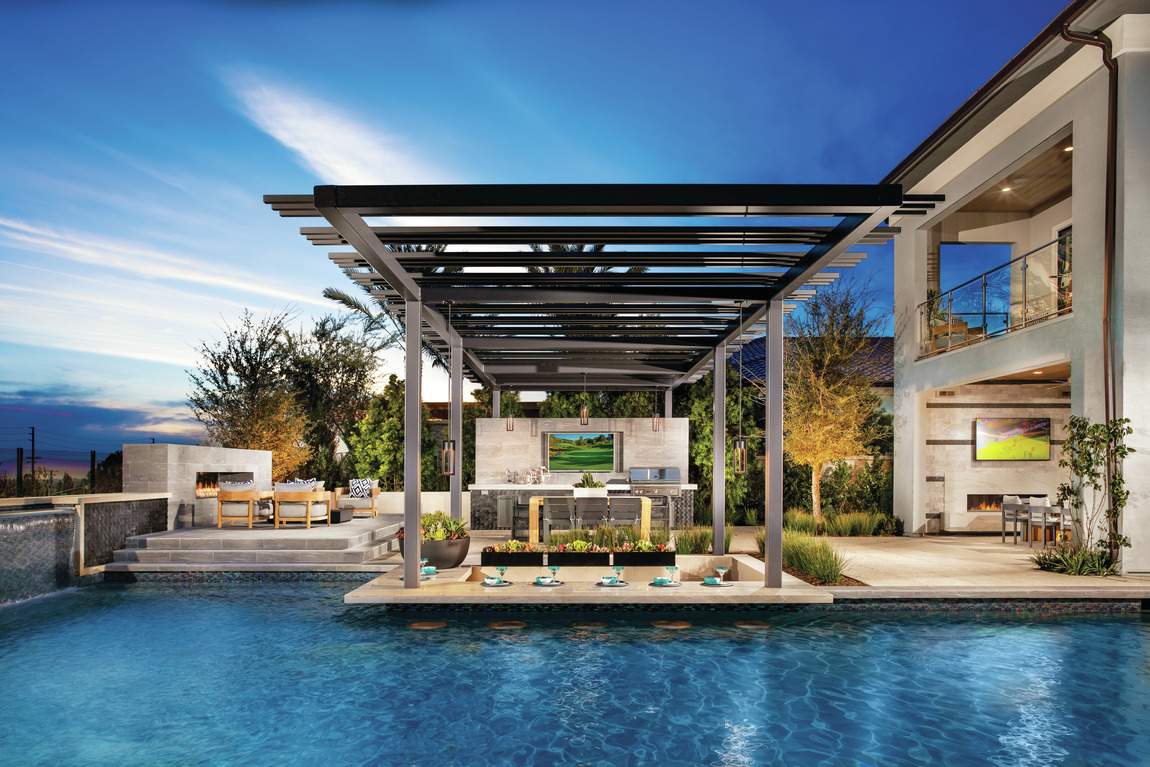 12. Blur the lines between indoor and outdoor living
Combining the best qualities of indoor and outdoor living, outdoor rooms provide an all-around amazing dining experience.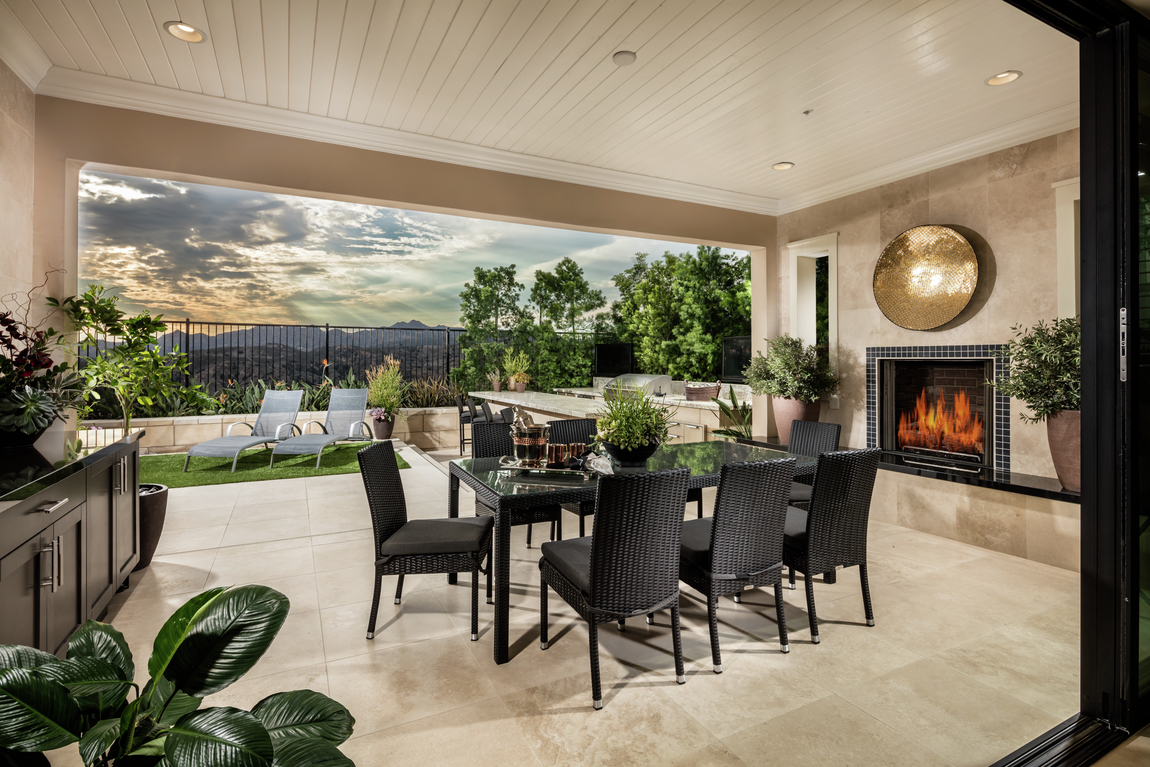 13. Take your food outside for a change of pace
It's never a bad call to change things up. If you're tired of having dinner in the same setting, consider a nice meal outside to reinvigorate your routine.