Enjoying the beautiful weather, relaxing in a comfortable lounge area, or dining al fresco – these are just a few of the benefits of creating a dream outdoor living space that best suits your lifestyle.
Take advantage of indoor-outdoor living for year-round entertaining, or gather round the fire pit for the ultimate backyard campfire experience. However you choose to refresh and renew, Toll Brothers can help you create a dream outdoor living space that is both functional and inviting.
Explore 12 of our favorite rejuvenating outdoor spaces from Toll Brothers model homes nationwide and let us know in the comments how you would design and personalize your dream outdoor living space in your new home.
1. Sunrise Gabezo
Sit back and relax poolside, enjoying the sunrise under this beautifully crafted gazebo. Go for a swim or enjoy the mountain views from the covered patio during your new morning routine.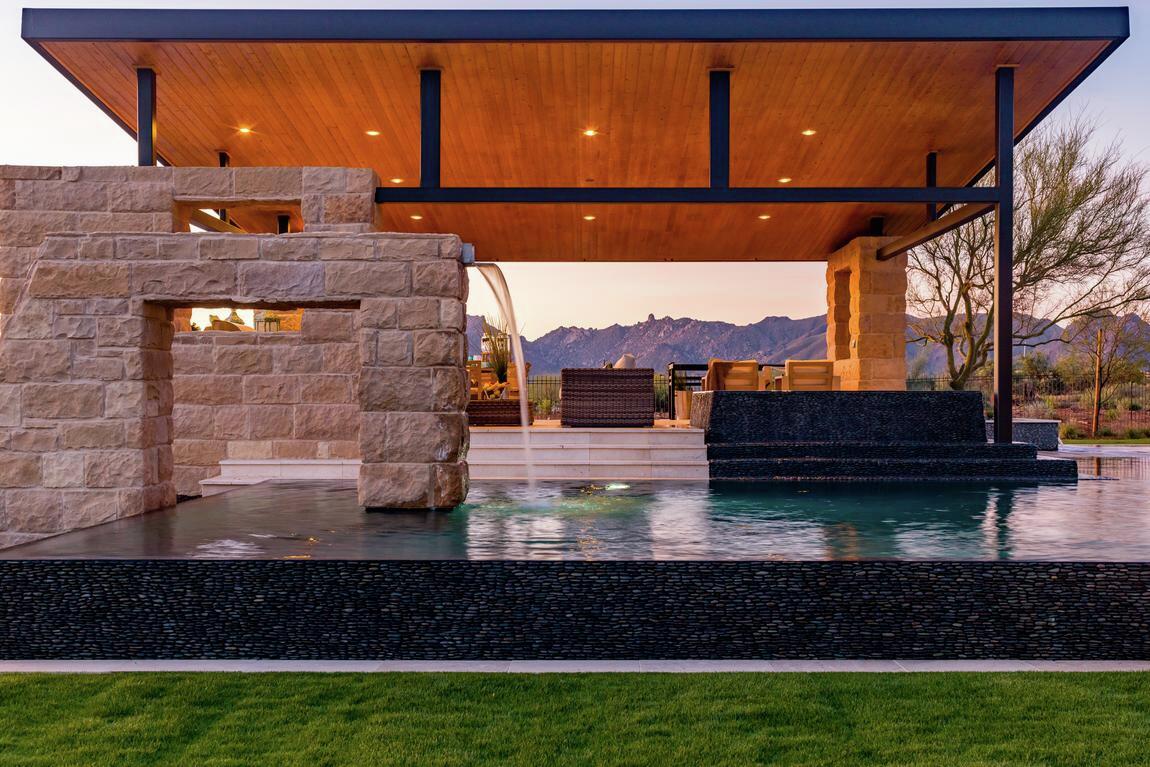 2. Skyline Overlook
Whether you choose to go for a swim or relax by the fire, the opportunities for relaxation are endless. Overlooking the California skyline, this design includes a variety of outdoor features the whole family can enjoy.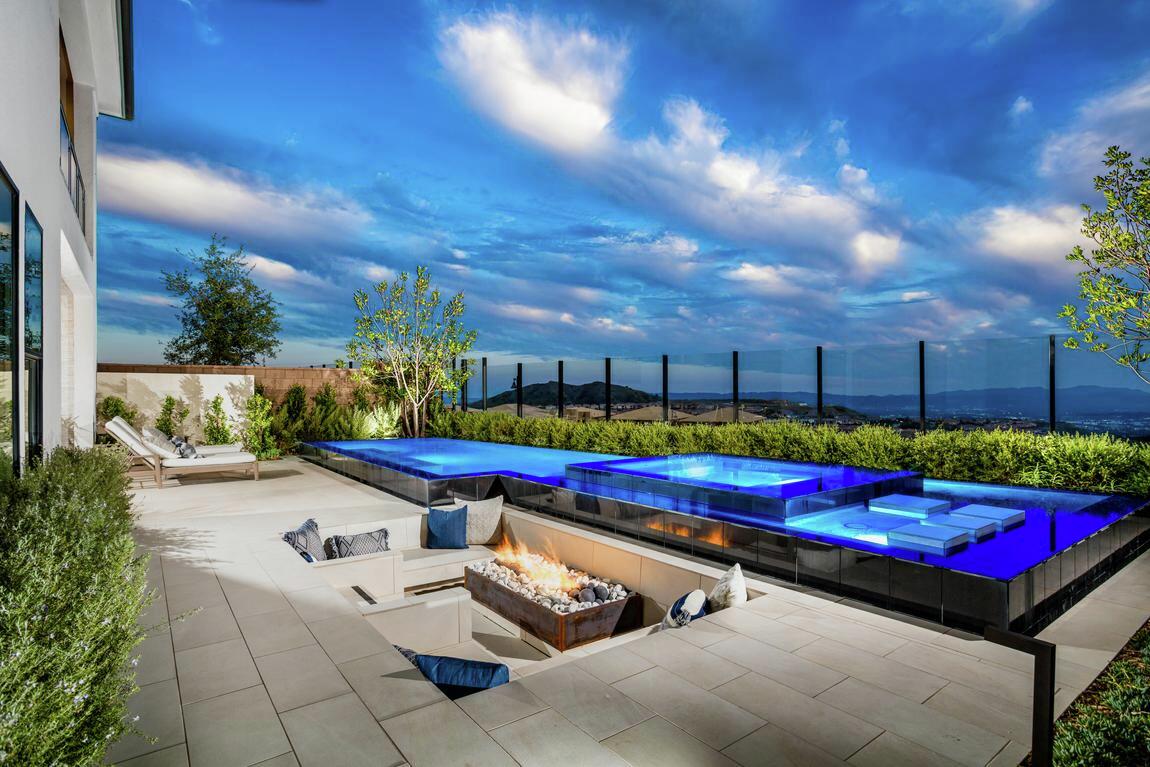 3. Secluded Oasis
This backyard design is the perfect place to find your calm. Relax poolside on a swing bed and enjoy the tranquility of your surroundings.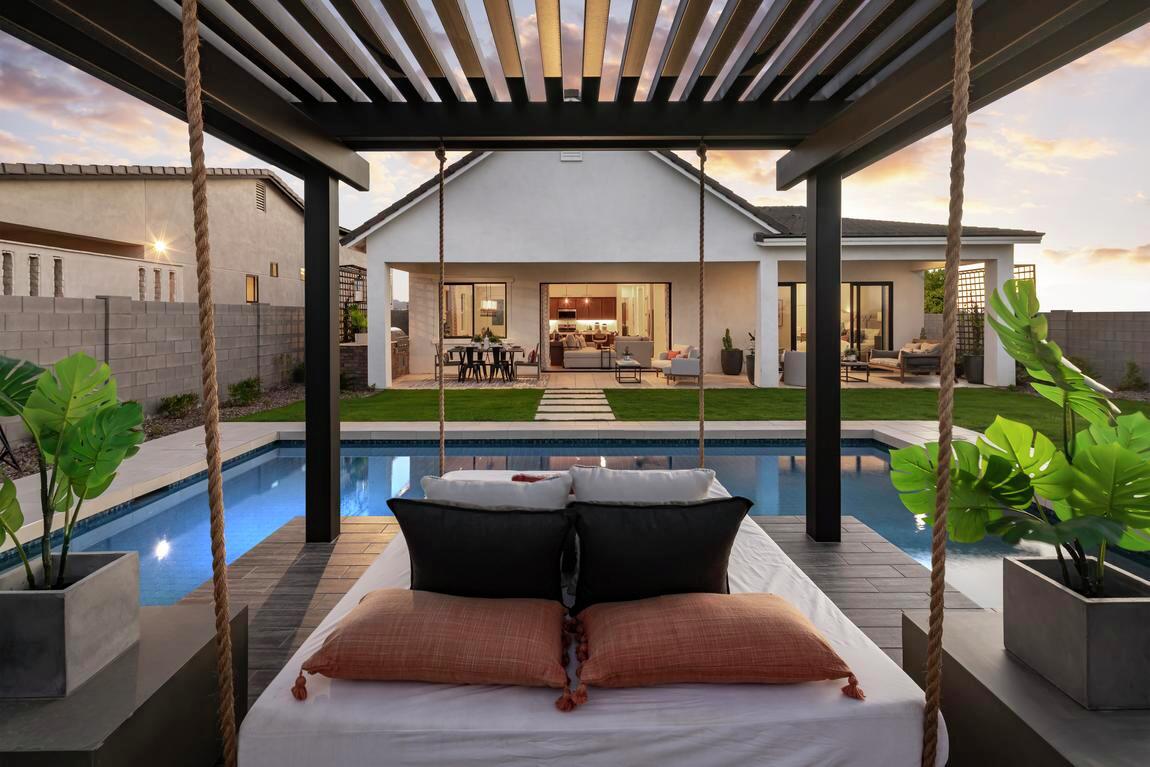 4. Coastal Relaxation
Enjoy luxury living at its finest with this outdoor living lounge and seating area. The stunning lanai design is enhanced by the beauty of its surroundings.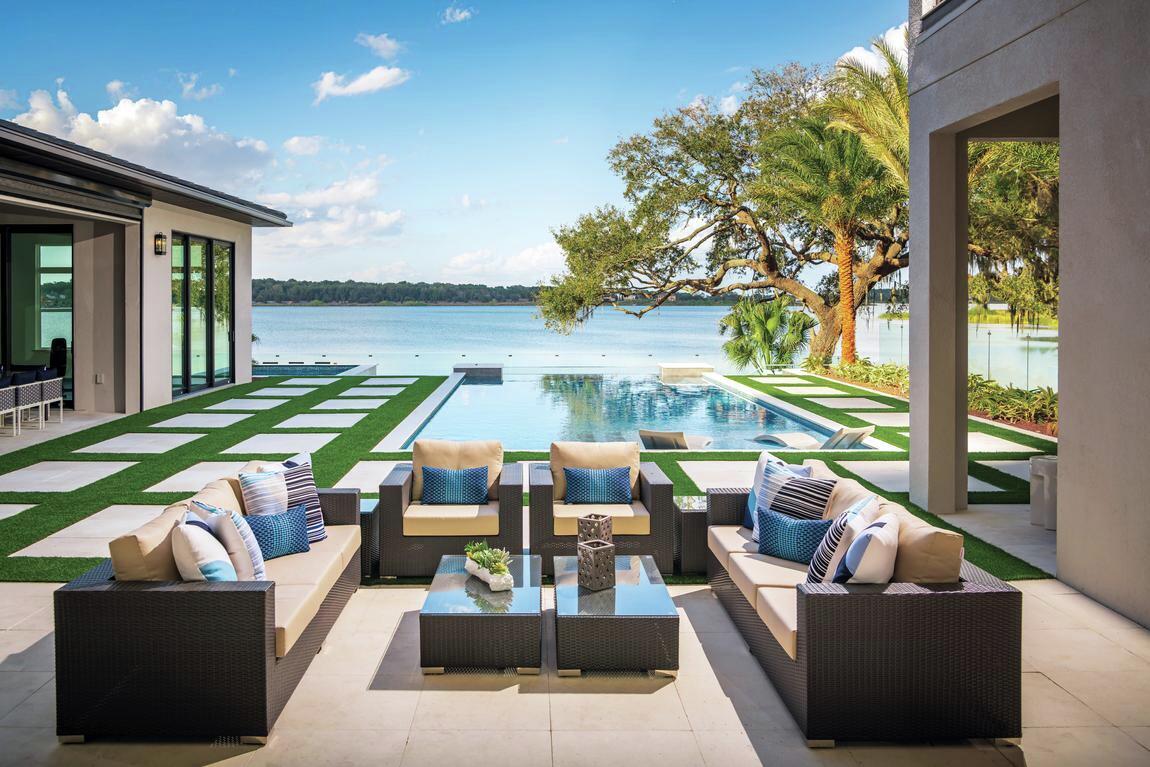 5. Prairie Living
This beautiful, desert prairie outdoor setting featuring the calm sounds of a waterfall is the perfect place to relax and find balance within. Enjoy a spa-like experience right from your backyard with these pool chaise lounge chairs.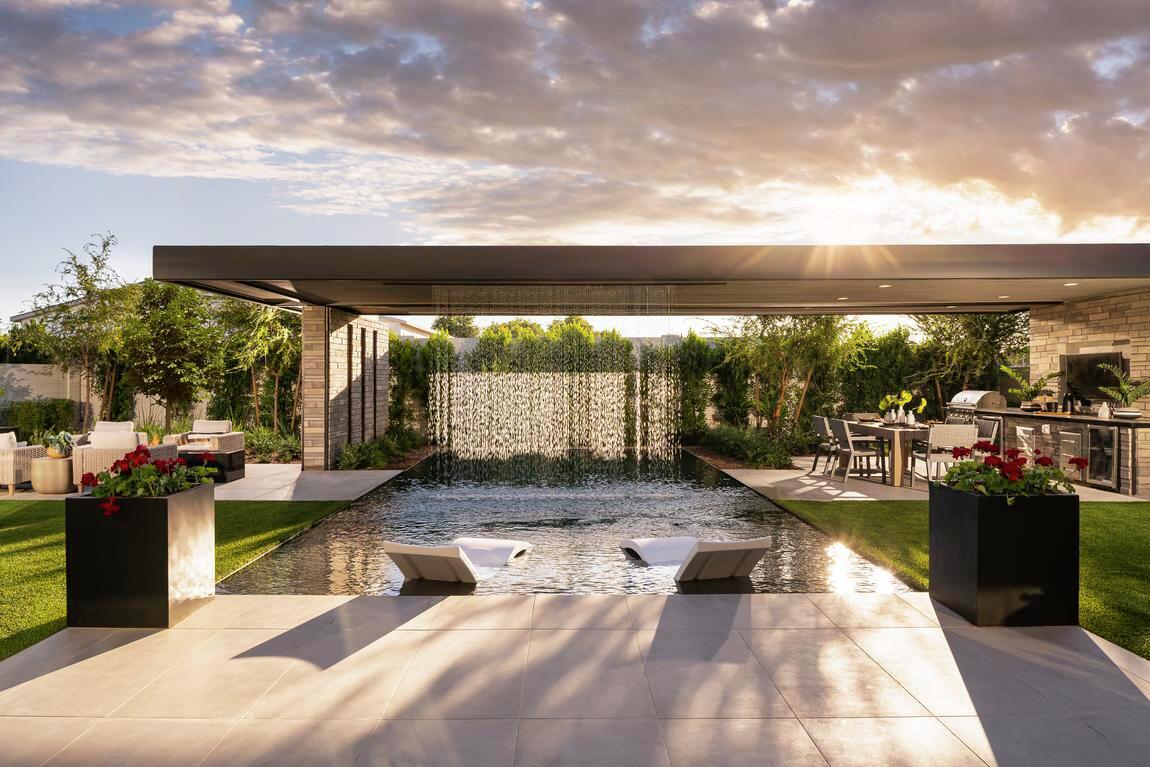 6. Palms Getaway
Design a backyard getaway created with wellness in mind. Relax under the covered patio or sunbathe on a cozy chaise lounge – the opportunities for relaxation are endless.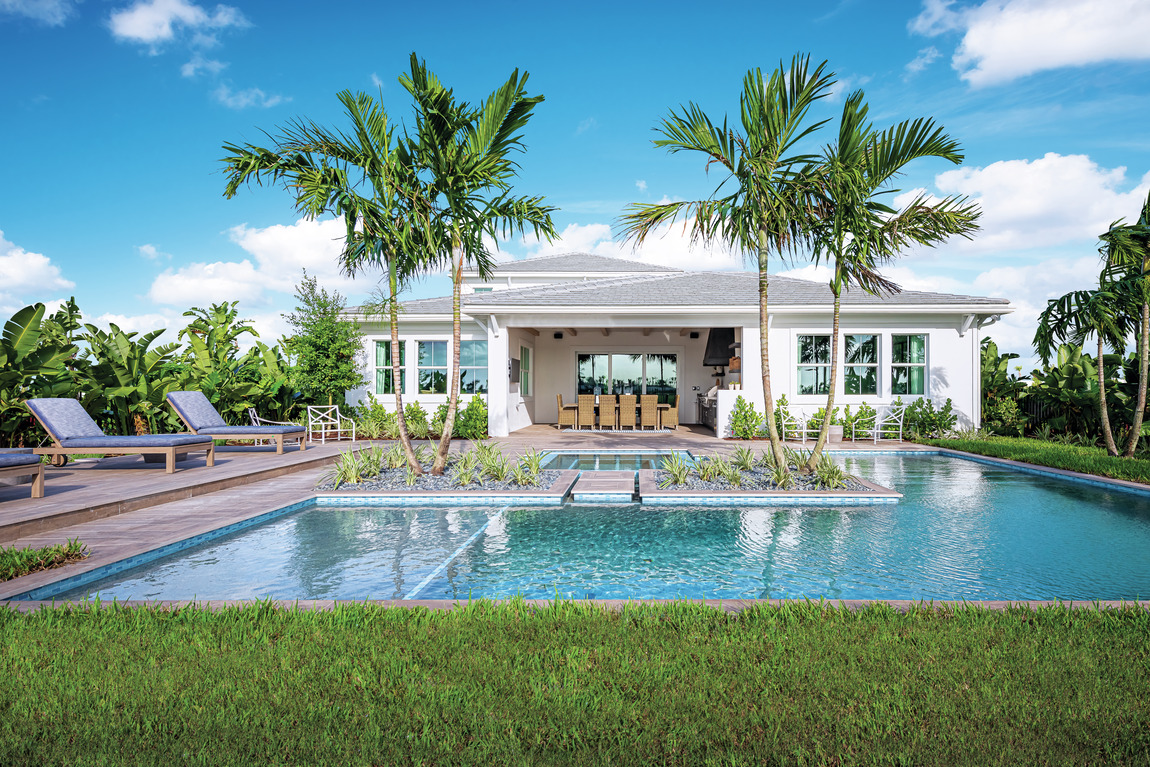 7. Poolside Refresh
Relax poolside in the outdoor kitchen with a cold beverage, the perfect way to cool down and prepare for the week ahead.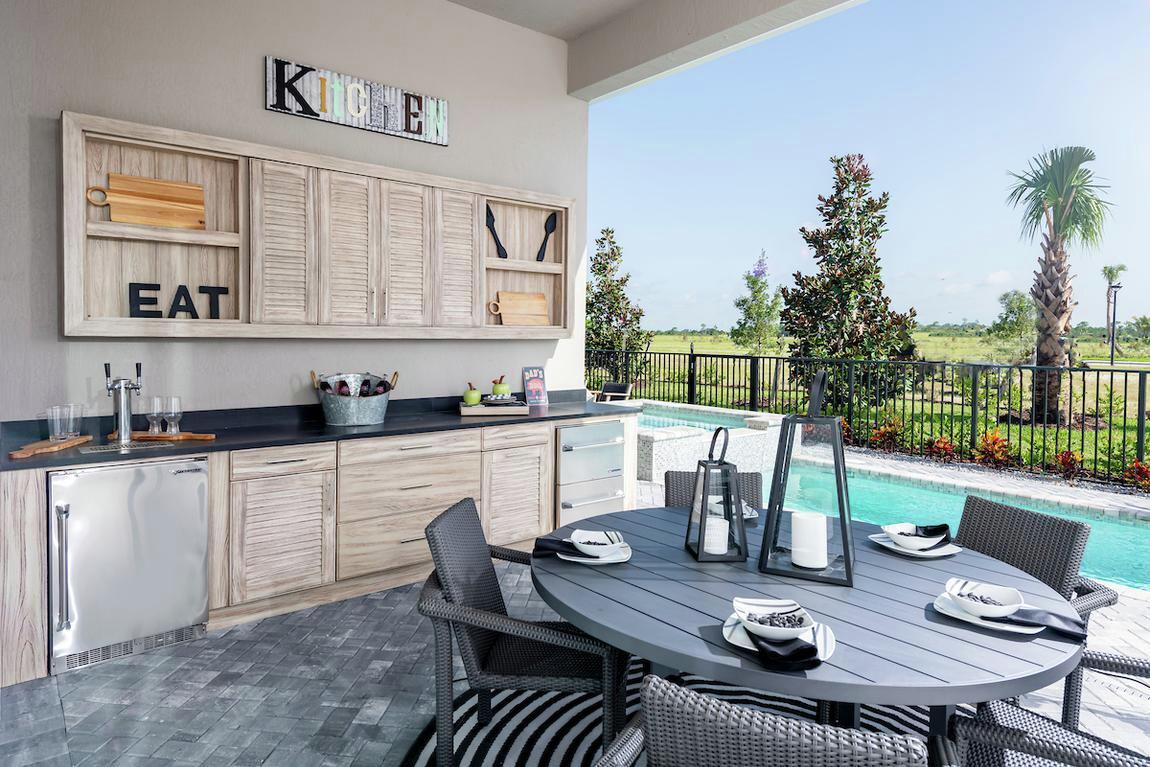 8. Spa Day
Enjoy resort-style living right from your backyard. This luxury pool design overlooking the beautiful natural surroundings provides the perfect balance of function and wellness.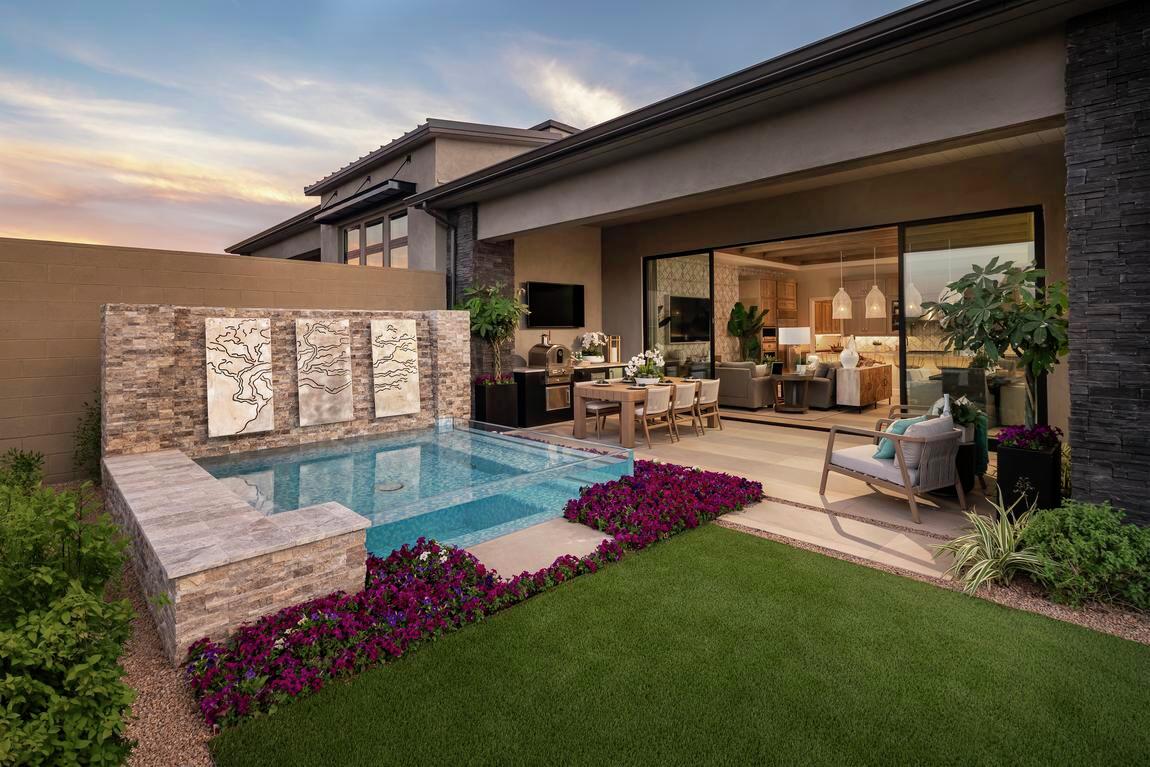 9. Fireside Gatherings
For those who prefer to gather around the fire in their dream outdoor space, a fire pit and outdoor kitchen are must-have essentials. This versatile space is perfect for entertaining and large gatherings, but can also be utilized as a comforting area to relax by the fire at sundown.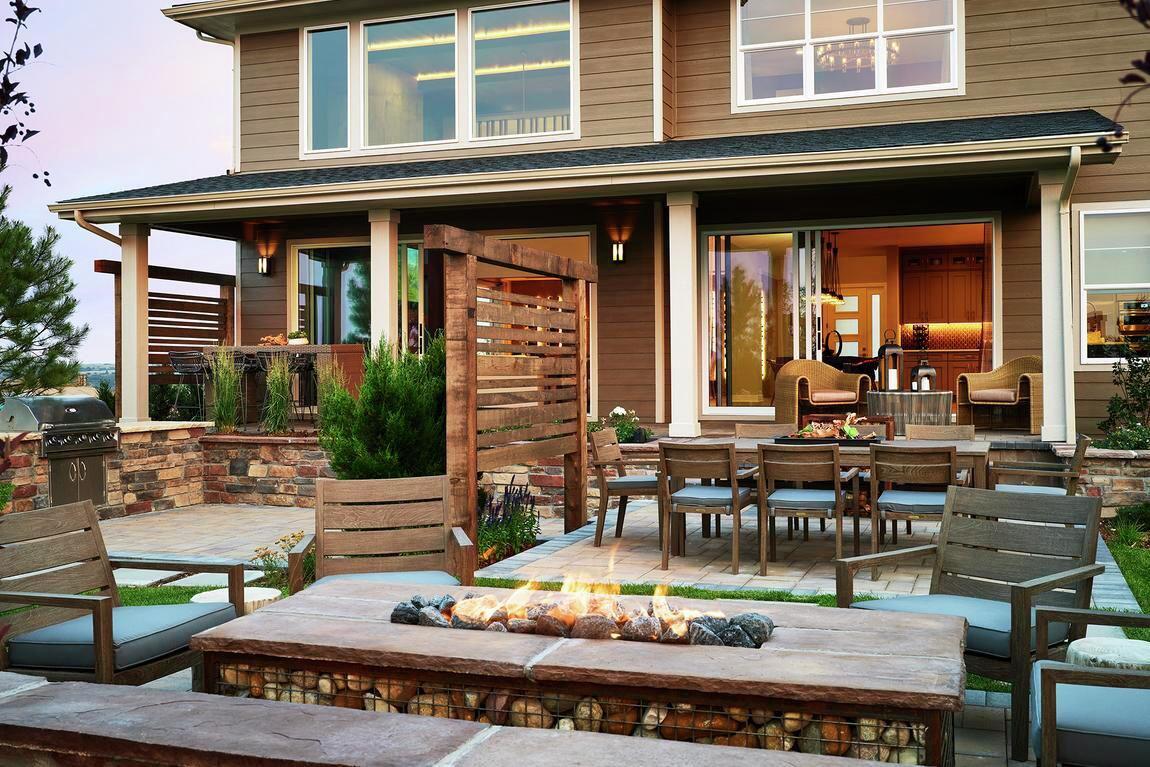 10. Poolside Hideaway
Take a break in this private, secluded poolside hideaway. Enjoy the beautiful weather under the gazebo, go for a swim, or relax on the lounge chairs – however you choose to unwind, this design encompasses a variety of options that best fit your lifestyle.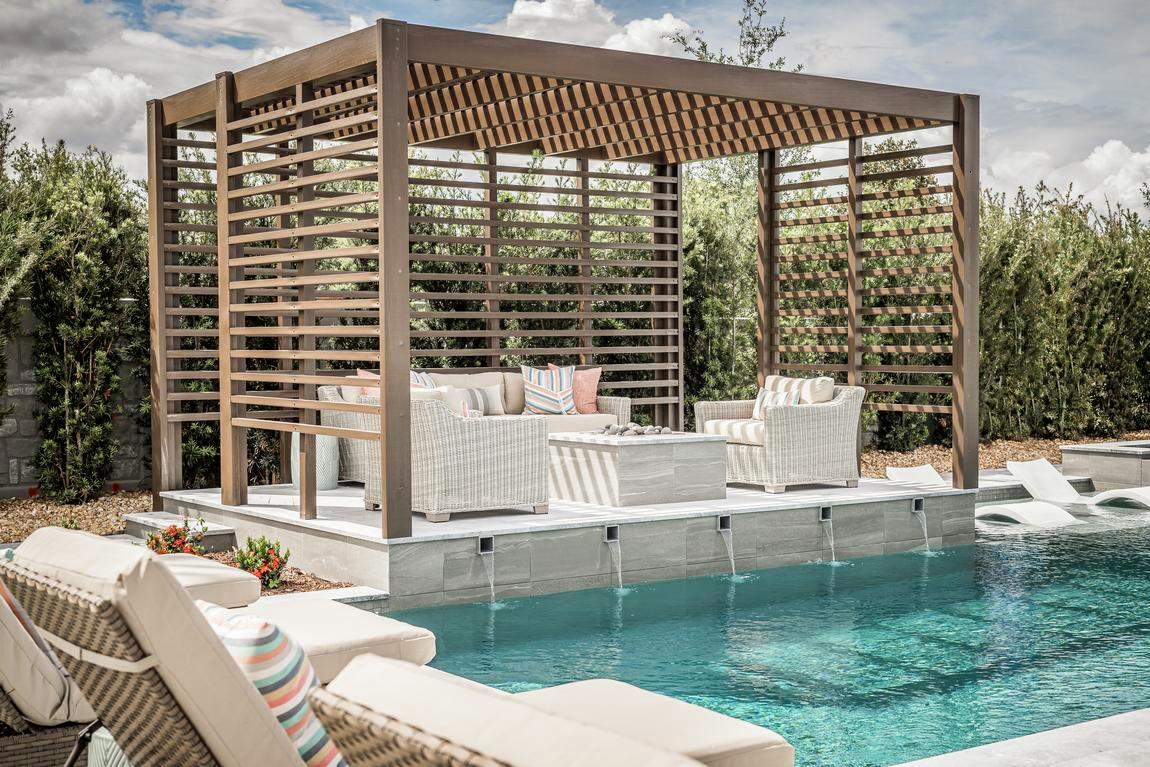 11. Coastal Retreat
Surrounded by greenery, this pool is peacefully situated within a garden setting. This suburban coastal atmosphere highlights the benefits of wellness in nature, providing the opportunity to lounge poolside or take a break in the relaxing Adirondack chairs.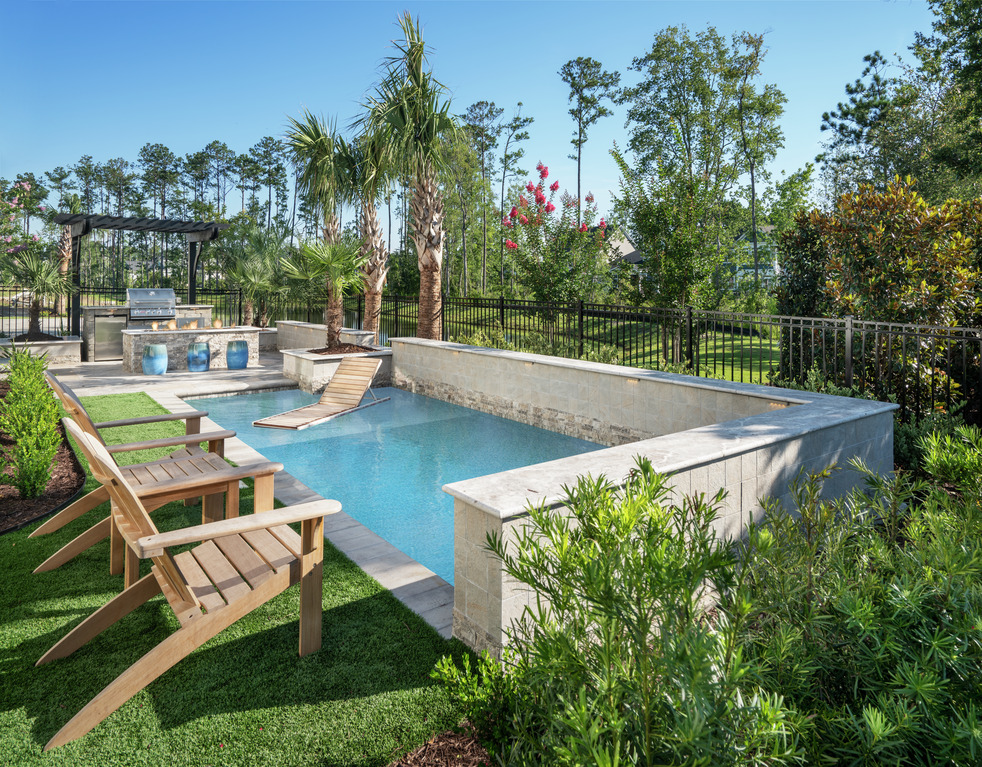 12. Backyard Amenities
Relax at home with the ultimate backyard experience. This versatile design includes an outdoor kitchen and dining area, as well as an in-ground spa. Enjoy a refreshing beverage under the spacious covered lanai overlooking the beautiful surroundings.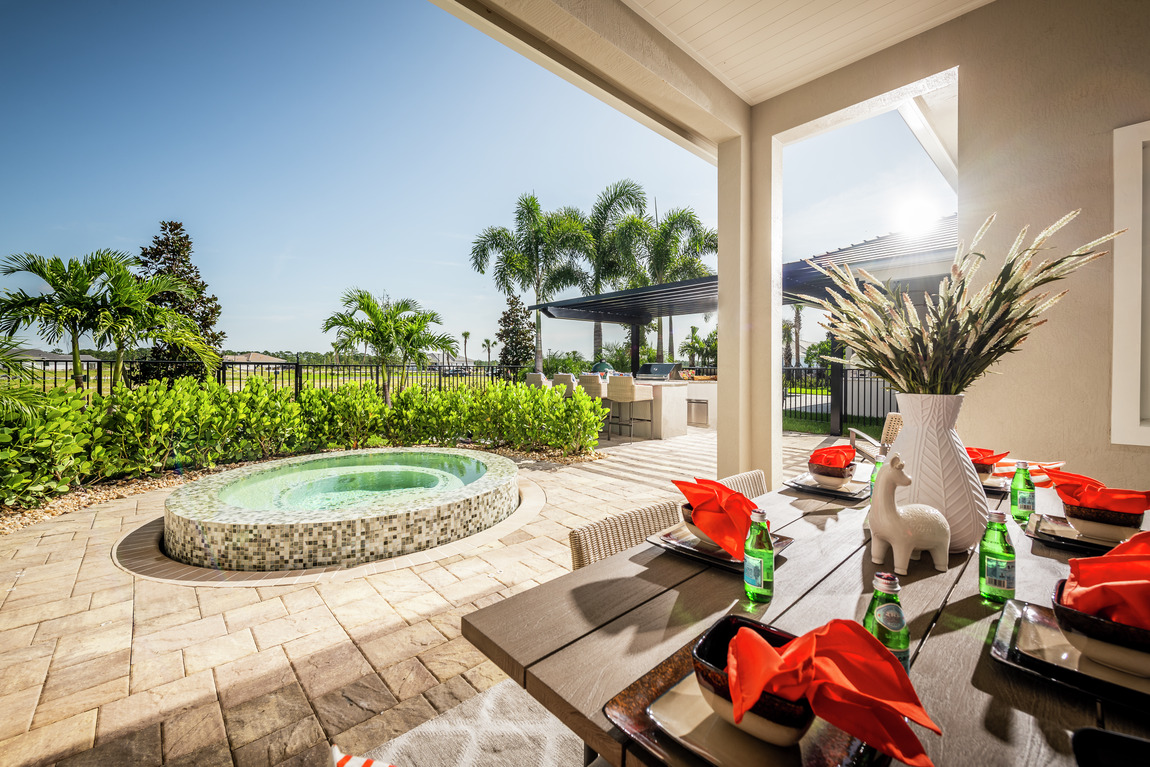 For more design inspiration, visit our Pinterest Outdoor Dream Spaces board. To see more beautiful home designs and to learn about a community near you, visit our website.