Last updated on April 28th, 2022
Our time at home with family and friends is most often spent in the kitchen. So whether you love to cook and entertain or prefer a quiet night ordering in, a stunning kitchen creates a stylish and inviting space for everyday living.
While countertops, appliances, cabinets, and flooring are all essential design elements, your kitchen backsplash is often the choice that best expresses your personality and interior design style. Whether you choose a monochromatic marble or an intricate mosaic tile, your backsplash provides an opportunity to bring cohesiveness and polish to your luxury kitchen design.
Scroll through some of our favorite backsplash ideas from Toll Brothers model homes across the country, and let us know in the comments which backsplash you would choose in your new home.
Classic Subway Tile
Subway tile is a timeless design trend. This design complements a variety of interior styles, from modern to farmhouse. A perfect choice for several spaces in your home, subway tile is a neutral addition sure to brighten your kitchen.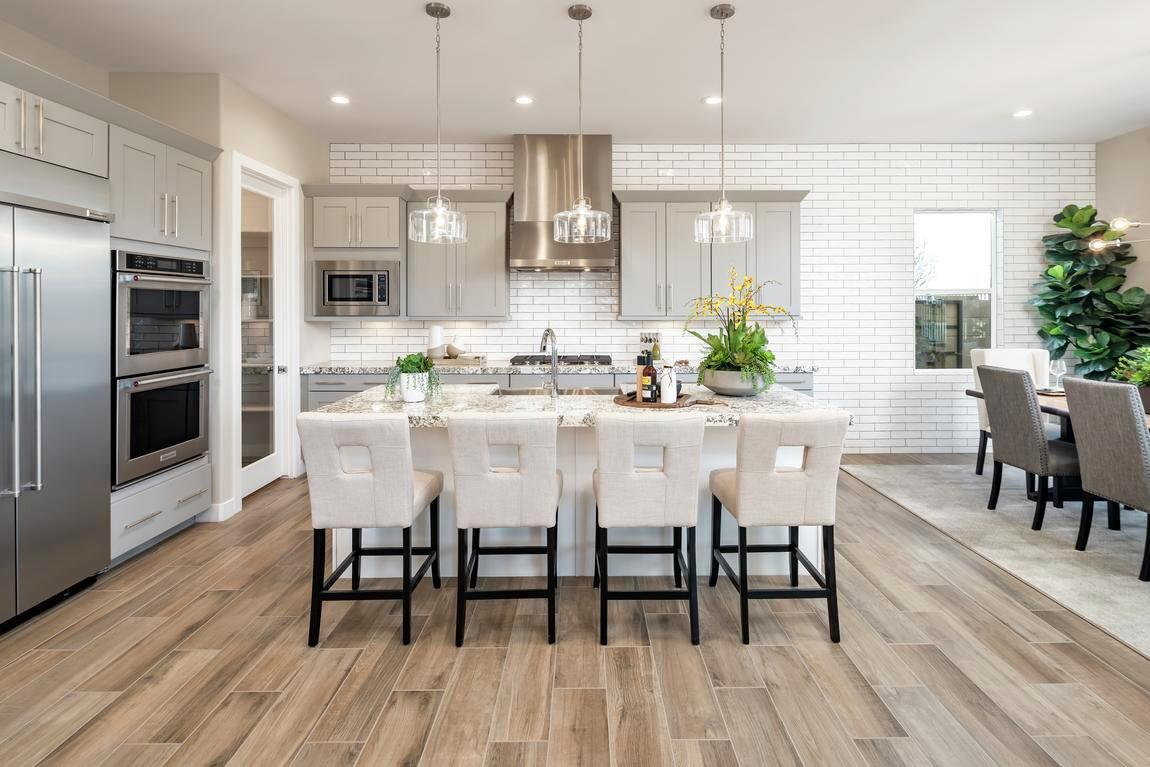 Marble Backsplash
Create a cohesive design throughout your kitchen with a marble backsplash that transitions seamlessly to match your countertops. Marble is a contemporary accent that can be used throughout your home. Pair a marble backsplash with neutral color cabinetry for a modern interior style.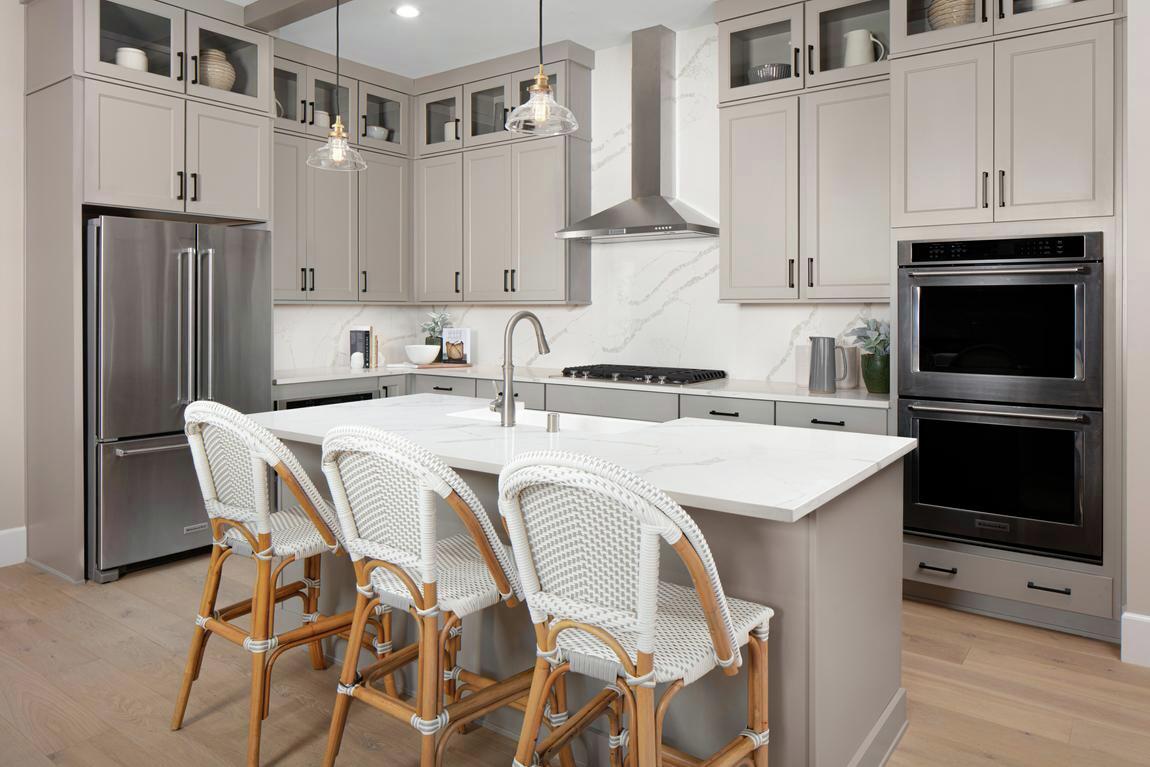 Traditional Brick Backsplash
Add texture and charm to your kitchen with a traditional brick backsplash. Combine this choice with bright white cabinetry and wood flooring for a more rustic and industrial appearance. Complete your kitchen design with unique light fixtures to make a bold statement.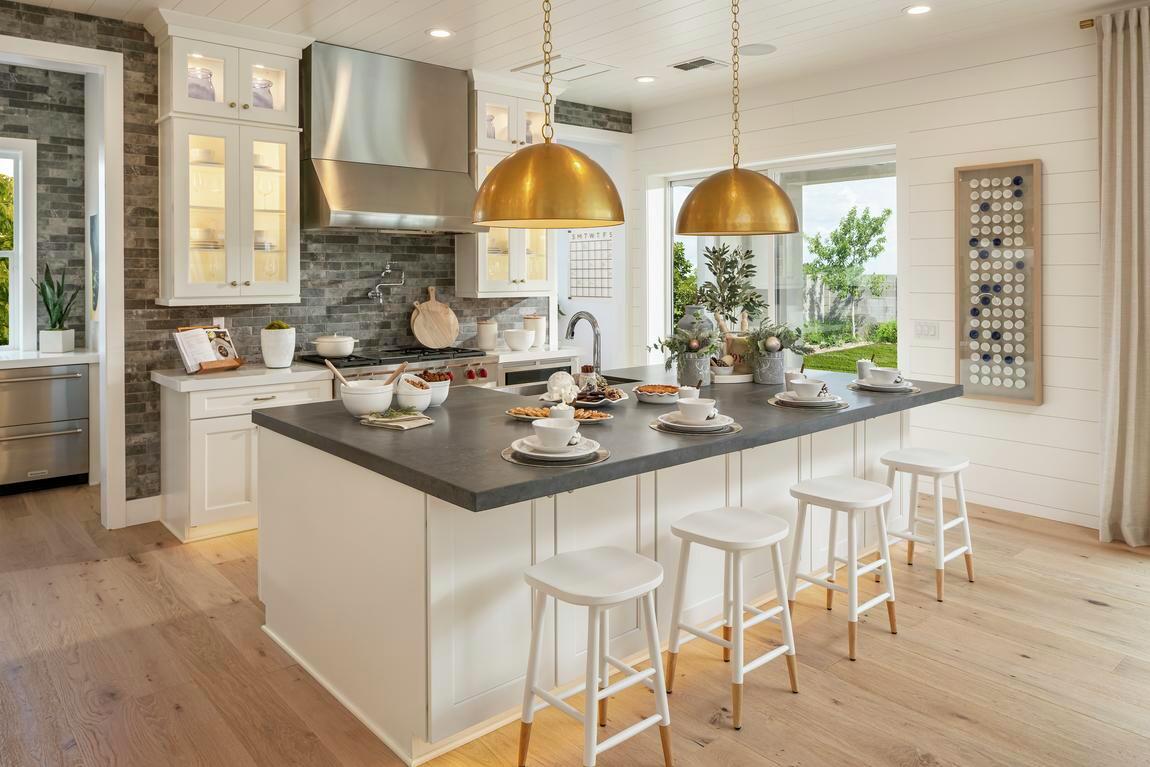 Checkerboard Backsplash
A patterned backsplash is a simple yet effective way to accent your kitchen and make a statement. Experiment with a subtle checkerboard design and bold cabinetry to make your kitchen the focal point of your living space. Enhance your open floor plan with an inviting, retro-modern kitchen theme.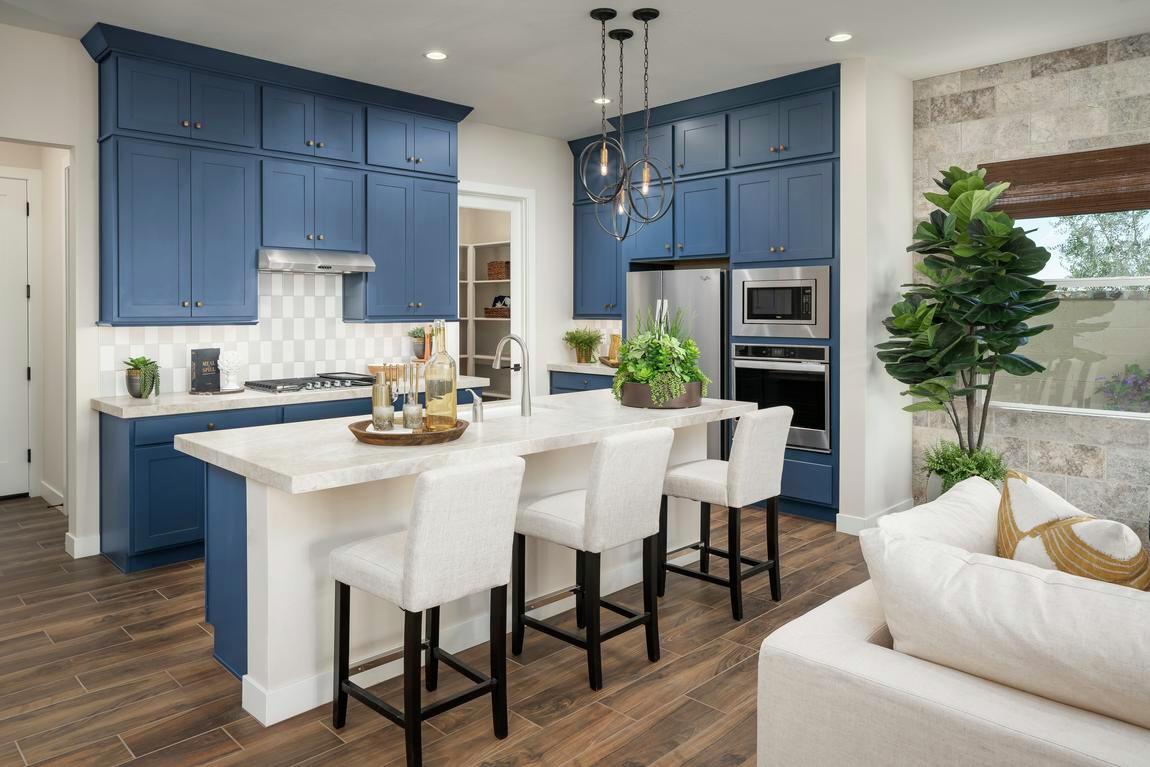 Herringbone Tile
Bring added dimension to your kitchen with a herringbone mosaic backsplash. This classic mosaic tile pattern and these modern farmhouse chandeliers create an inviting kitchen design with character and style.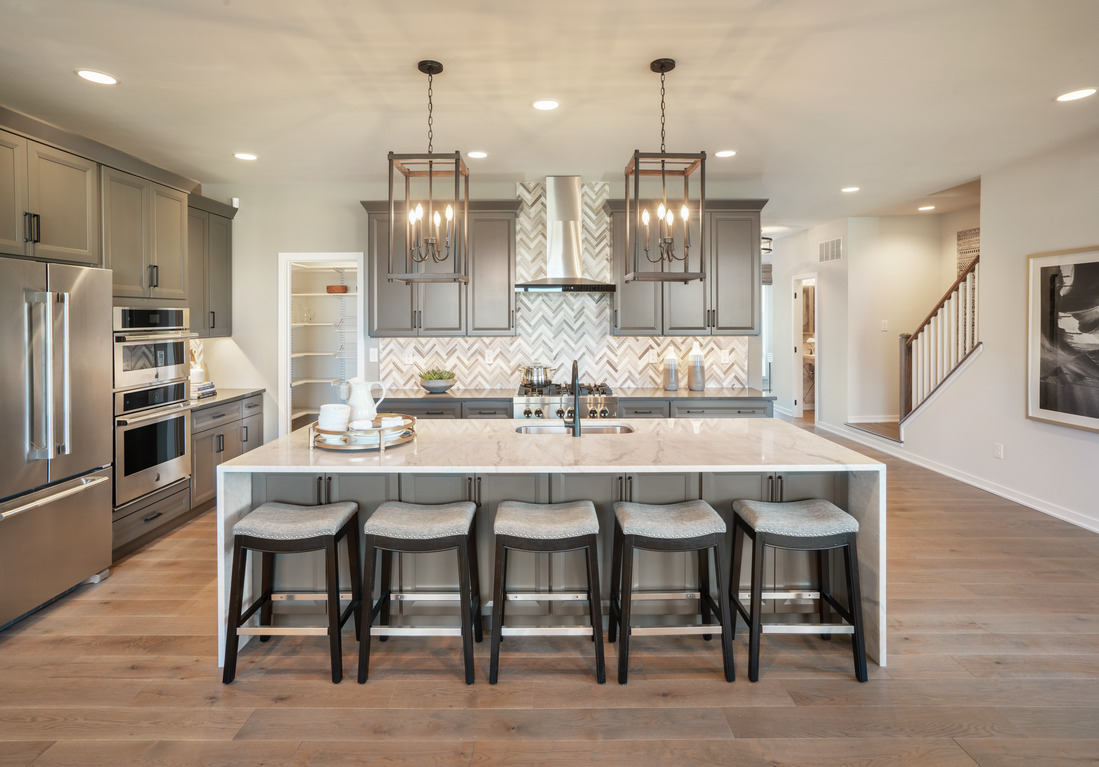 Decorative Mosaic Tile
Mosaic tile is a versatile and eye-catching design for a kitchen backsplash. Providing both an elegant and timeless appearance, decorative mosaic tile will accentuate your kitchen space. With various designs to choose from, there is a mosaic tile to match every home décor and personality.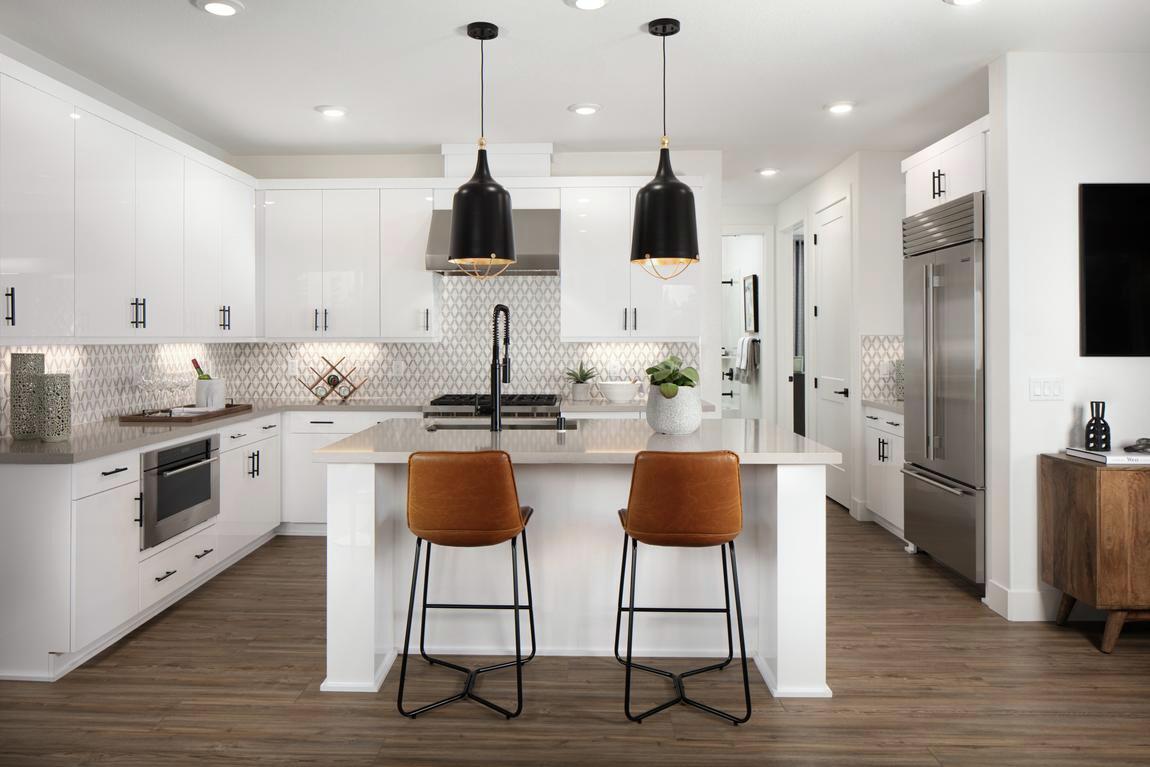 Geometric Tile
As neutral color palettes gain popularity for interior styling, incorporate unique home accents and backsplashes for a subtle design contrast. One way to enhance your kitchen design is with geometric mosaic tile, providing a defining and polished appearance to supplement contemporary or transitional design schemes.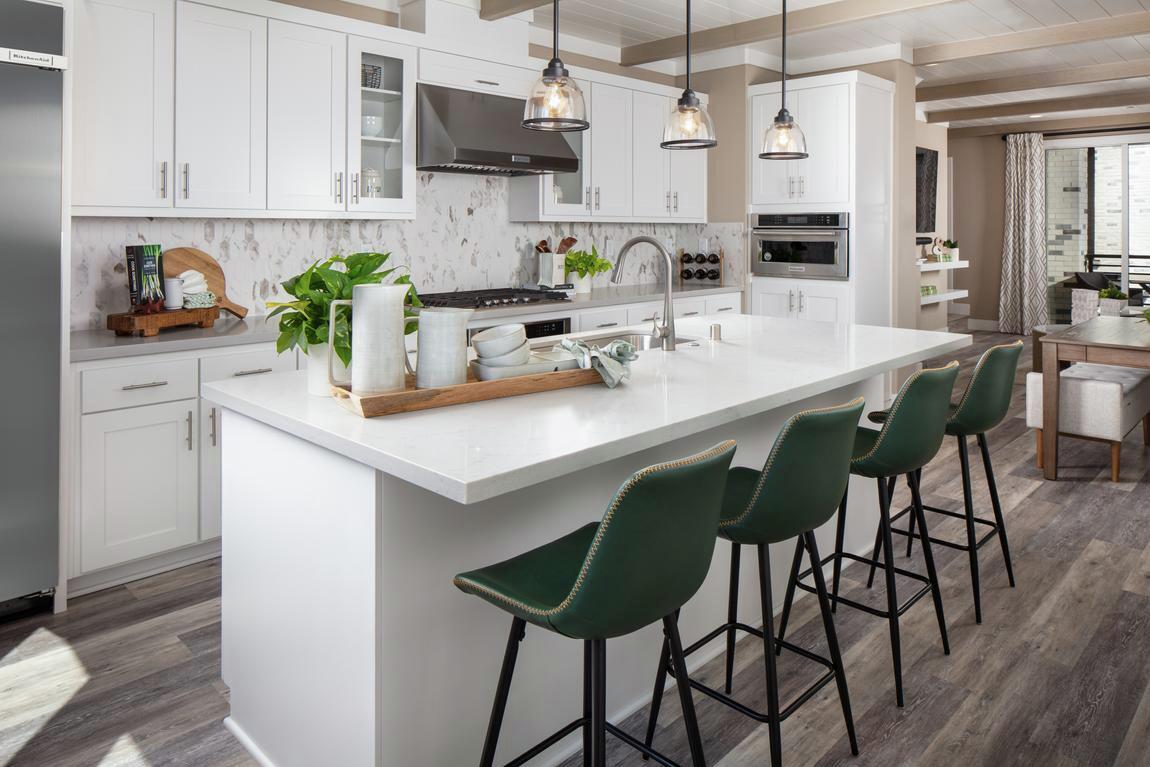 For more design inspiration for your luxury kitchen, explore these ideas to incorporate a kitchen island with seating to match your design aesthetic.
Toll Brothers design options vary by market, community, and home design across the country. For more information regarding kitchen backsplash design options offered in a specific Toll Brothers community or home, please visit our website or reach out to one of our Online Sales Teams.