Home bars continue to be a popular feature in modern home designs, providing a fun space for entertaining, family time, and personal relaxation alike. Home bars can also serve to elevate the décor of your home with a personalized design that reflects your unique style. Depending on your lifestyle needs and design preferences, there are many areas in your home that are perfect for a home bar.
Explore these eight home bar designs from Toll Brothers model homes across the country and get inspired to create an exciting space for family and friends to enjoy in your new home.
1. Enjoy a spacious and comfortable outdoor home bar for family BBQs and summer celebrations.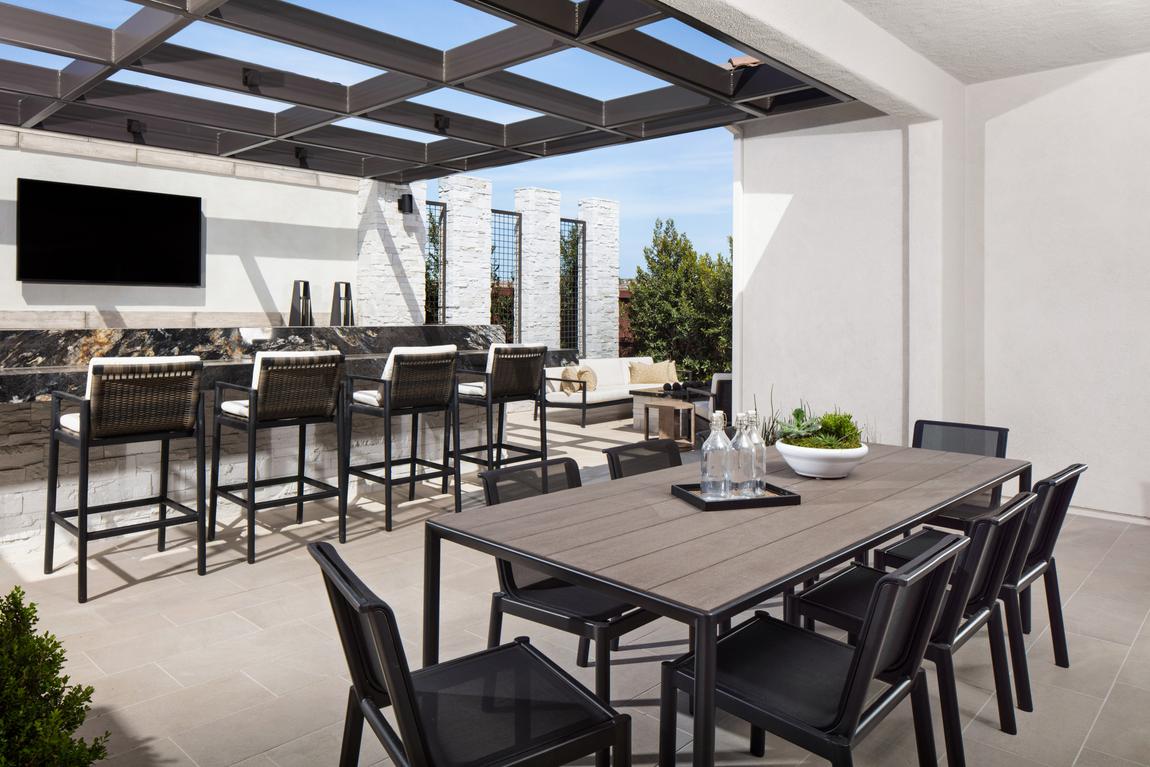 2. Create a cozy refreshment nook perfect for unwinding with family and friends.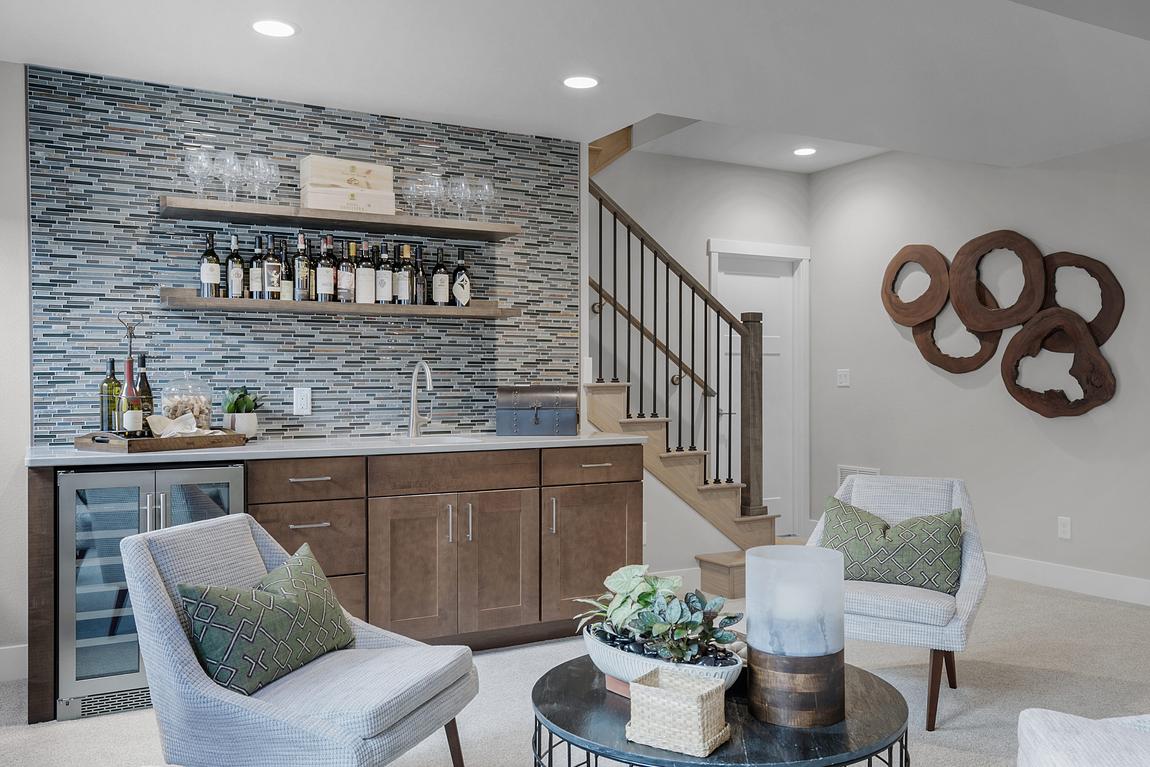 3. Make your home bar the central feature of your basement to serve as a hub for chatting and relaxing.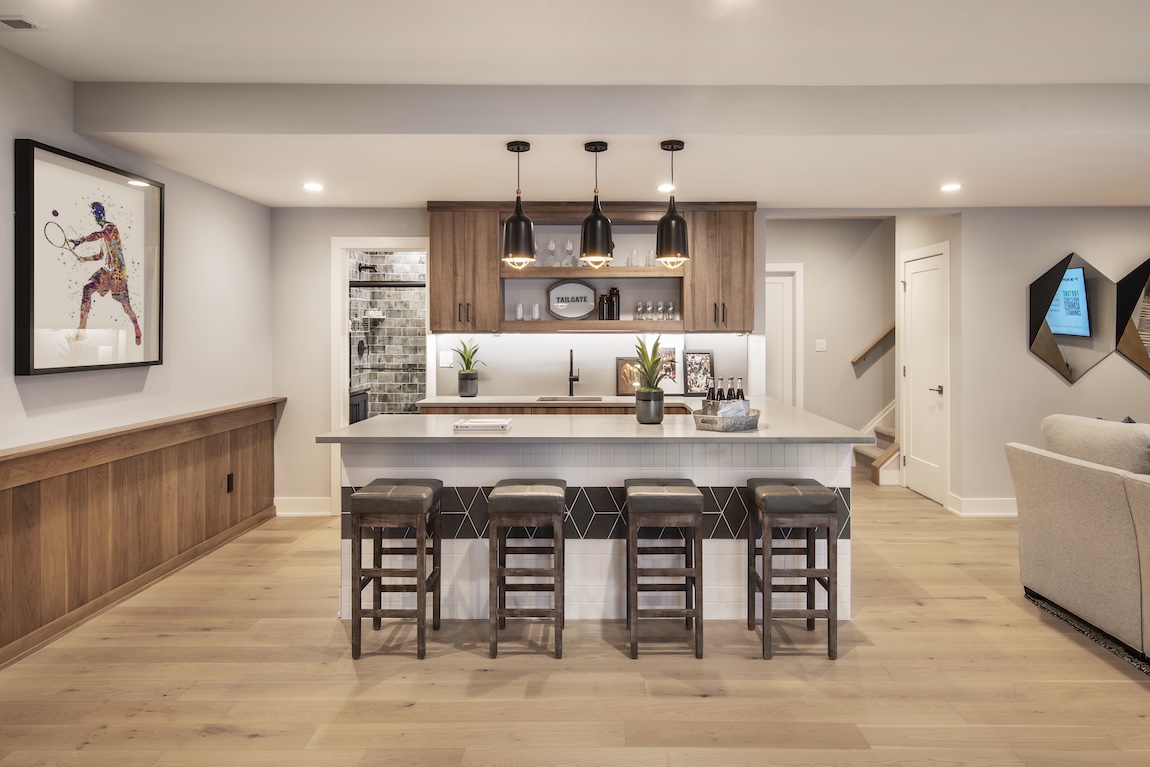 4. Embrace rustic design with a farmhouse-inspired home bar with modern flair.
5. Create the perfect gathering space with a home bar that extends throughout the basement, with dual countertop seating and an adjoining entertainment area.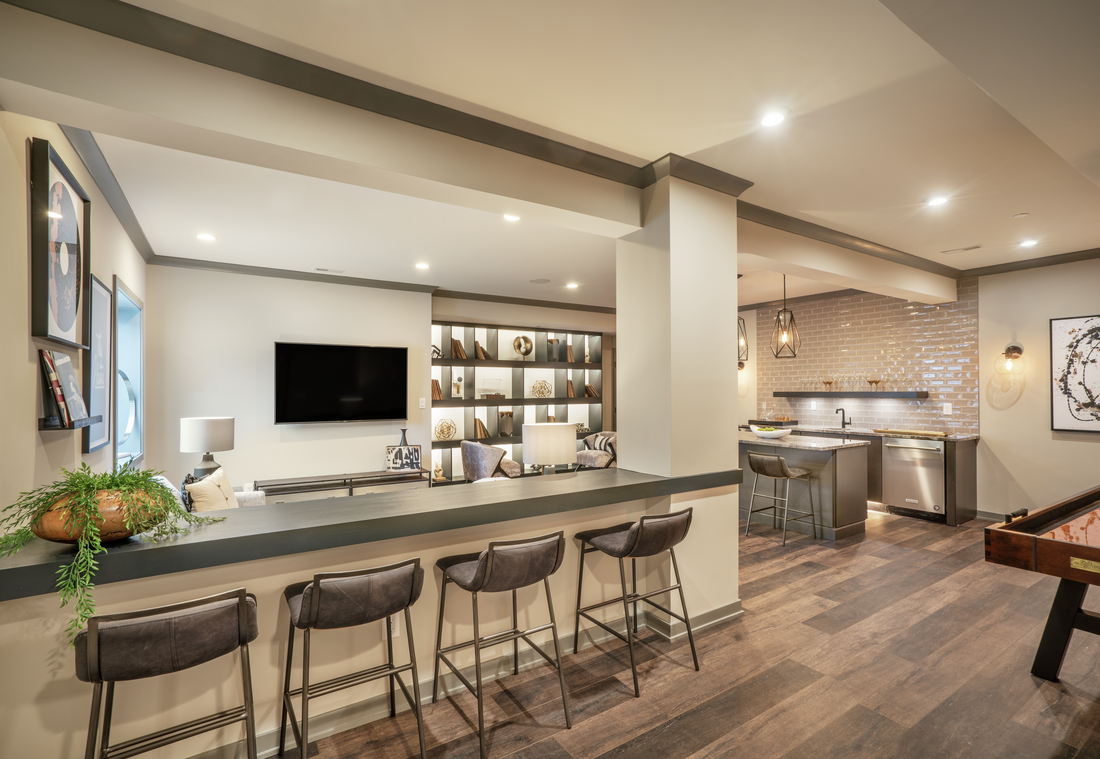 6. Bring the fun of a coffee bar into your primary bedroom suite for your ideal wake-up experience.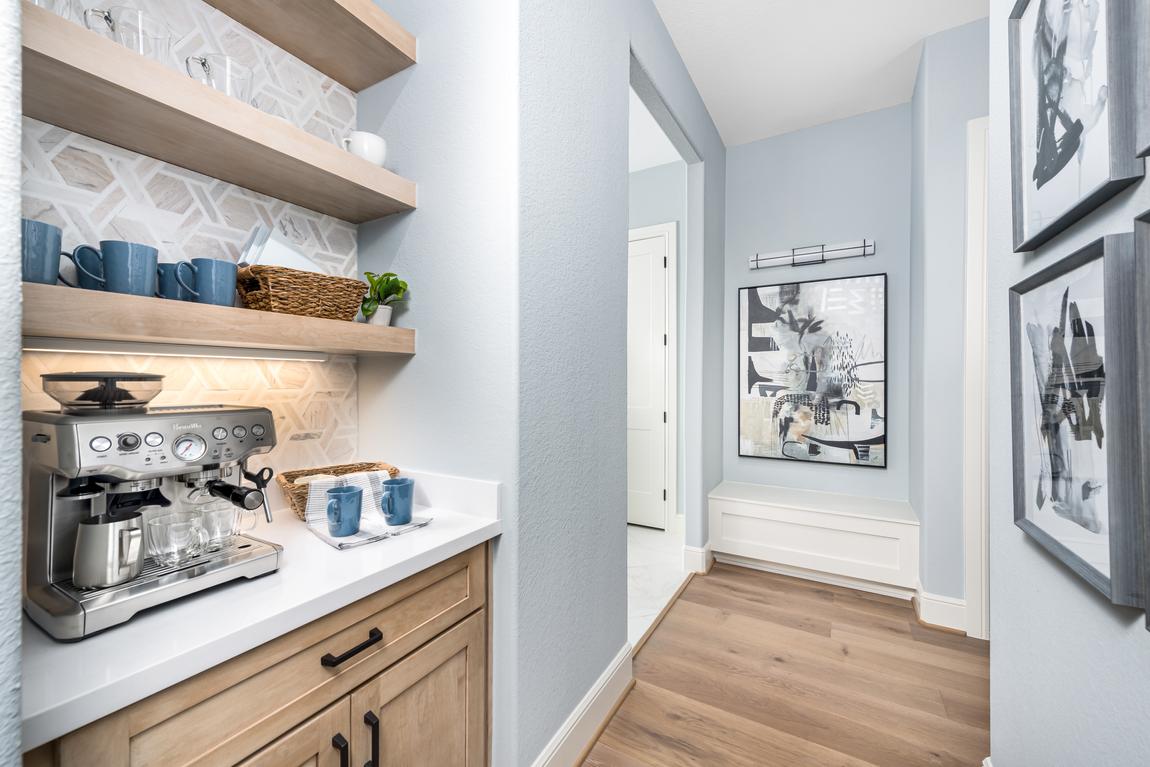 7. Contrasting black and white interior design and a statement light fixture create a sleek everyday bar with a touch of elegance.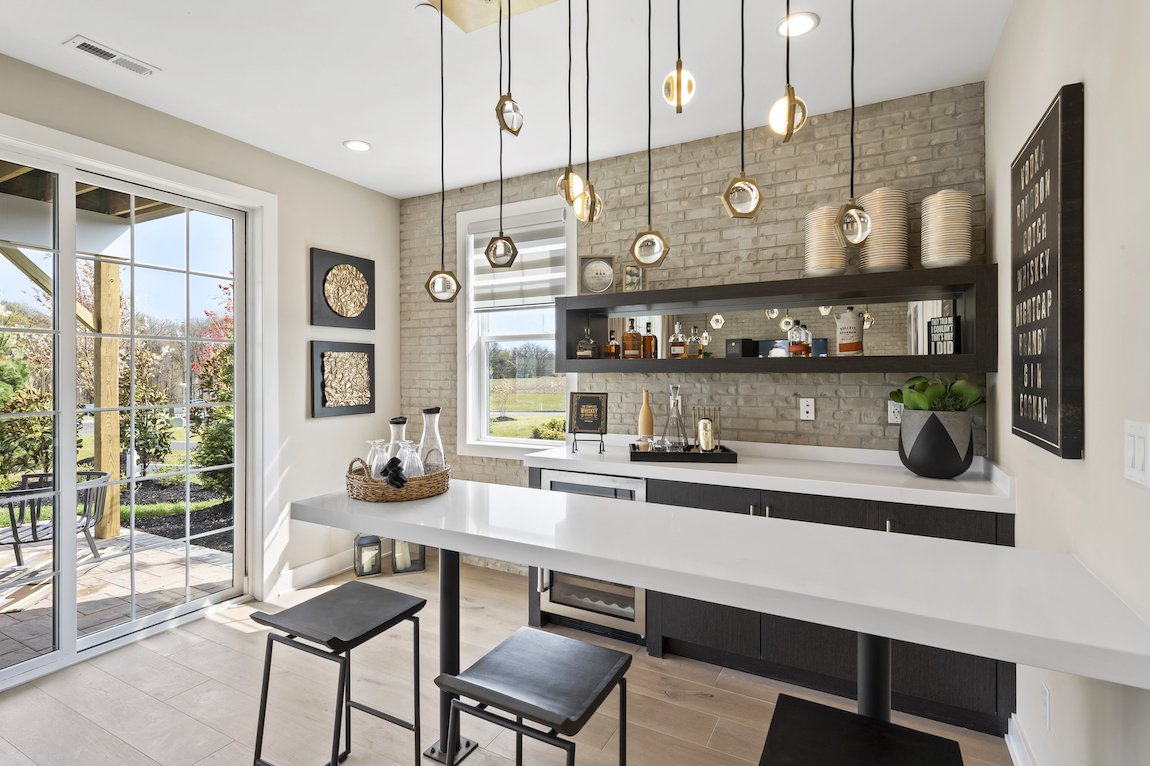 8. Select an airy, modern color palette for your home bar that invites guests in to share a drink and a conversation.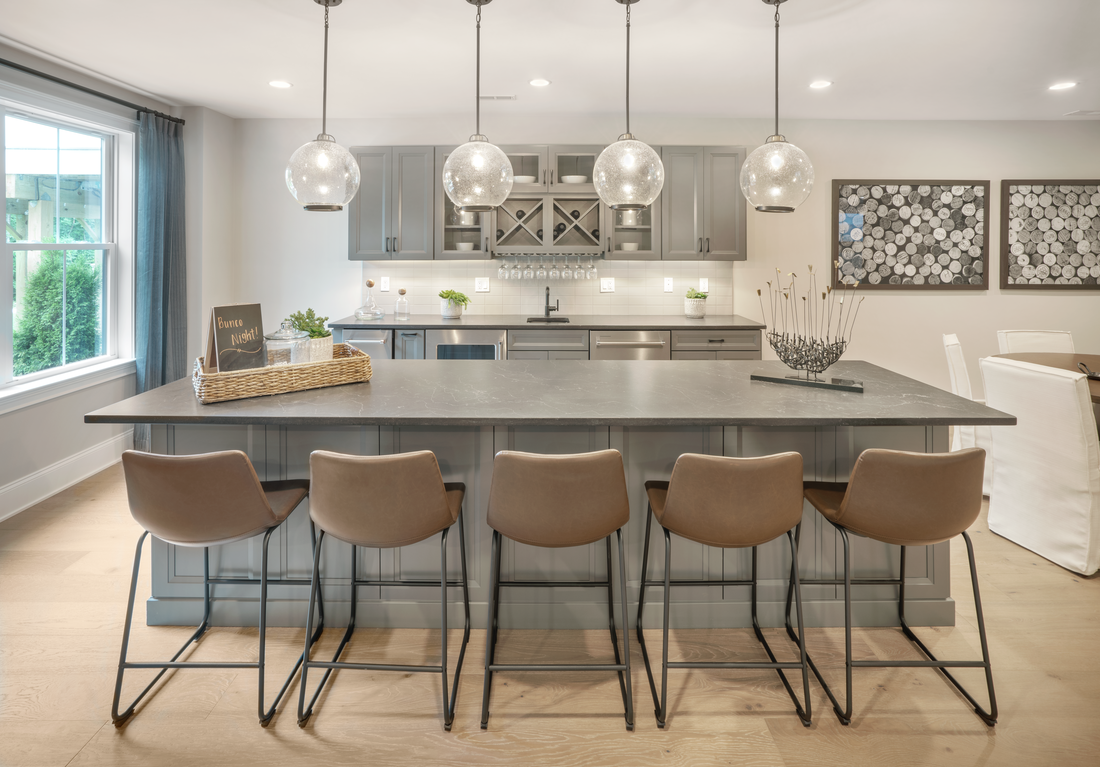 Ready to create a unique bar design in your home? Visit our website for more inspiration.
Toll Brothers design options vary by market, community, and home design across the country. For more information on home bar options offered in a specific Toll Brothers community or home, please visit our website or reach out to one of our Online Sales Consultants.