Last updated on February 2nd, 2021
The walk-in pantry has transformed from a place to stash food behind closed doors, to a showcase space that serves as a beautiful extension of the kitchen and home. A recent Wall Street Journal story in the popular 'Mansion' section highlighted the growing trend, including a few stunning Toll Brothers pantries from across the country.
The pantry is the latest space in the home to take on new meaning and importance as more Americans are spending their days and evenings in, cooking at home, and storing more food. The popularity of television shows such as 'The Home Edit' on Netflix have only contributed to the country's pantry obsession.
Toll Brothers home buyers across the country are taking advantage of the large walk-in pantry spaces offered in many home designs, as well as the numerous design options available to maximize their pantry organization.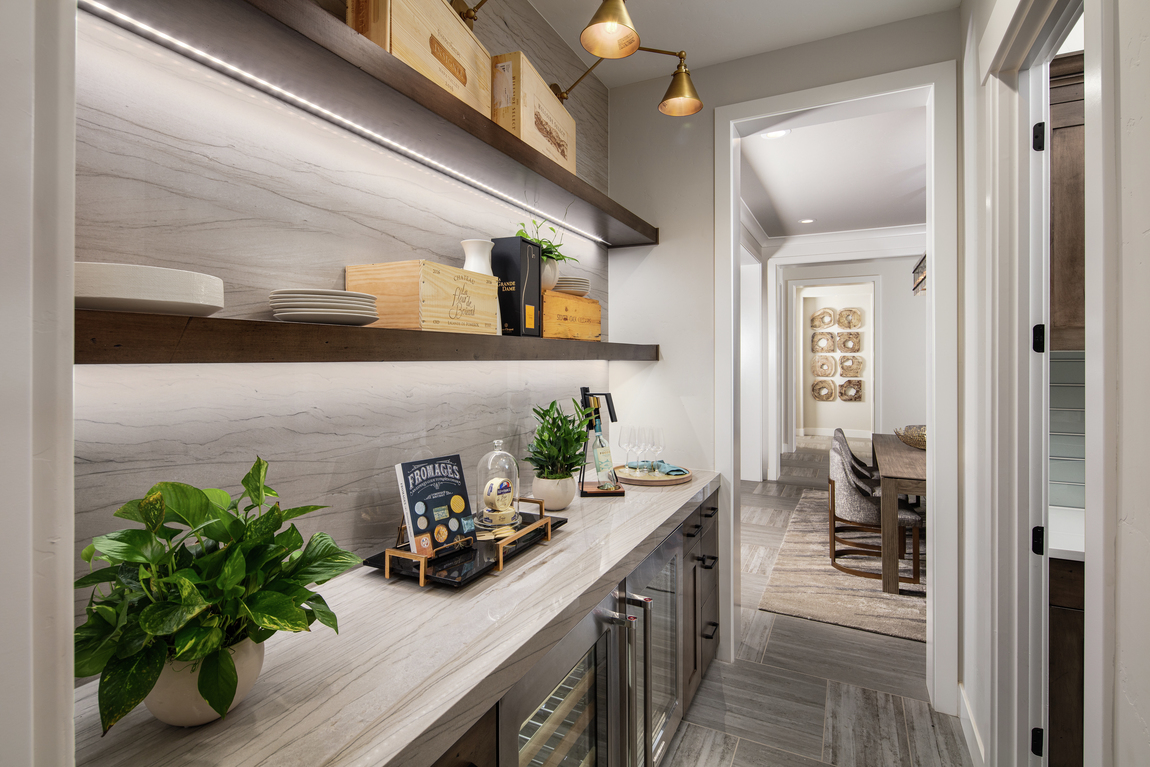 Stay Organized with a Walk-In Pantry
Dedicated wine storage is a popular feature, with options for everything from slide-out wine bottle racks and tall storage columns to under-counter wine chillers. Other personalized storage options for the luxury pantry include large open plate racks for storage of serving platters, pull-out spice racks, and a high-functioning 'lazy Susan' for maximizing corner space. Also now found in the pantry: appliance garages or enclosed, tall cabinetry for storing appliances such as toasters, blenders, or mixers. Of course, no pantry would be complete without baskets of various sizes for easily storing everything from kids treats to large bags of rice or flour. These are just a few of the organization ideas that can allow for optimal kitchen storage.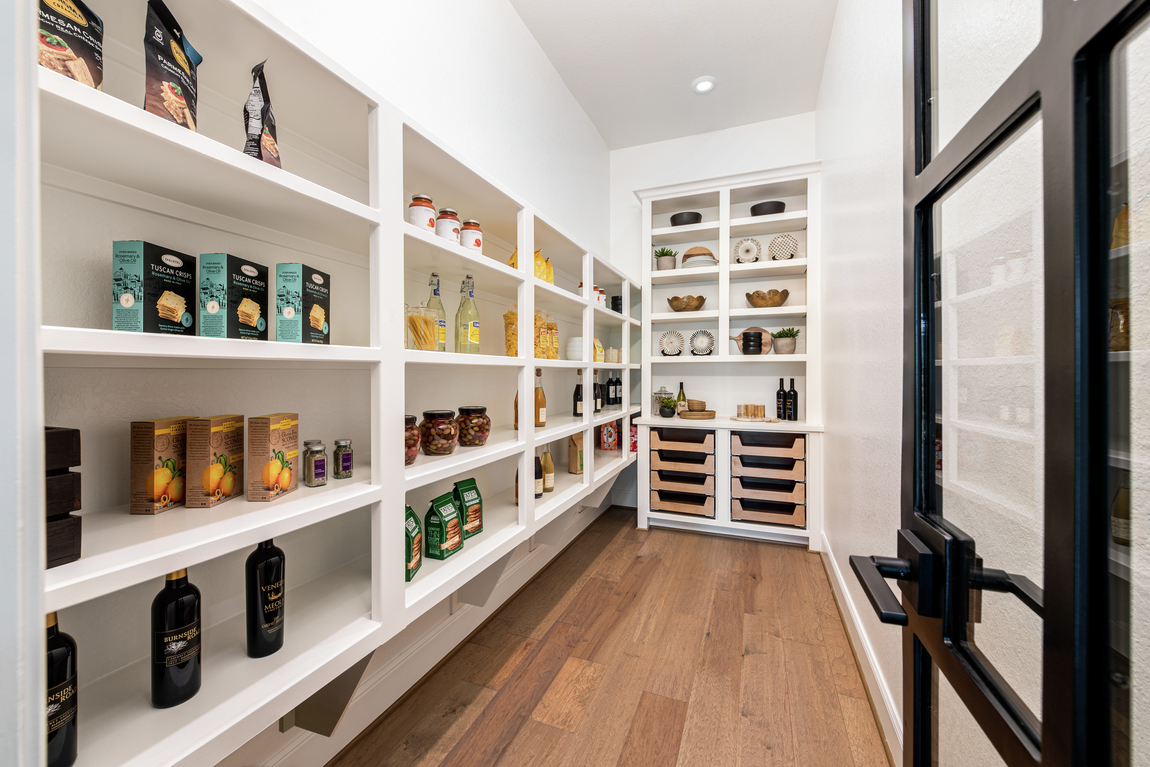 Designing a Luxury Walk-In Pantry
To really take the pantry to the next level, another popular design option is to seamlessly extend the finishes from the kitchen into the pantry, including quartzite countertops, hardwood floors, and double stacked cabinetry. Often referred to as a 'prep kitchen' space, this beautiful extension of the main kitchen can provide additional storage, or serve as a secondary food preparation area complete with the option to add another cooktop, canopy hood, dishwasher and speed oven in the pantry.
Depending on the home design and community, Toll Brothers home buyers have a wide variety of options to personalize their pantry space at the Toll Brothers Design Studio. If you are looking for your own pantry inspiration, look no further than these Toll Brothers model homes from communities across the country.
Cover Photo: Toll Brothers at Cordera in Colorado Springs, CO