Last updated on August 24th, 2022
Adding a wood beam ceiling to your home is a great way to highlight architectural details and draw the eye up and into the space. Wood beams can add an element of rustic appeal or even a modern touch and will suit any style, elevating your home design with a custom look and feel. Whether your home has a modern farmhouse design or is mid-century modern, wood beams can take your aesthetic to another level.
Read on for some of our favorite ideas on how to design with wood beam ceilings, featuring examples from Toll Brothers homes across the country.
Accentuate vaulted ceilings
Highlight a key architectural feature, like vaulted ceilings, with the addition of warm wood tone beams, adding character to your home. Vaulted ceilings can be accentuated with wood beams in a great room, loft or bedroom.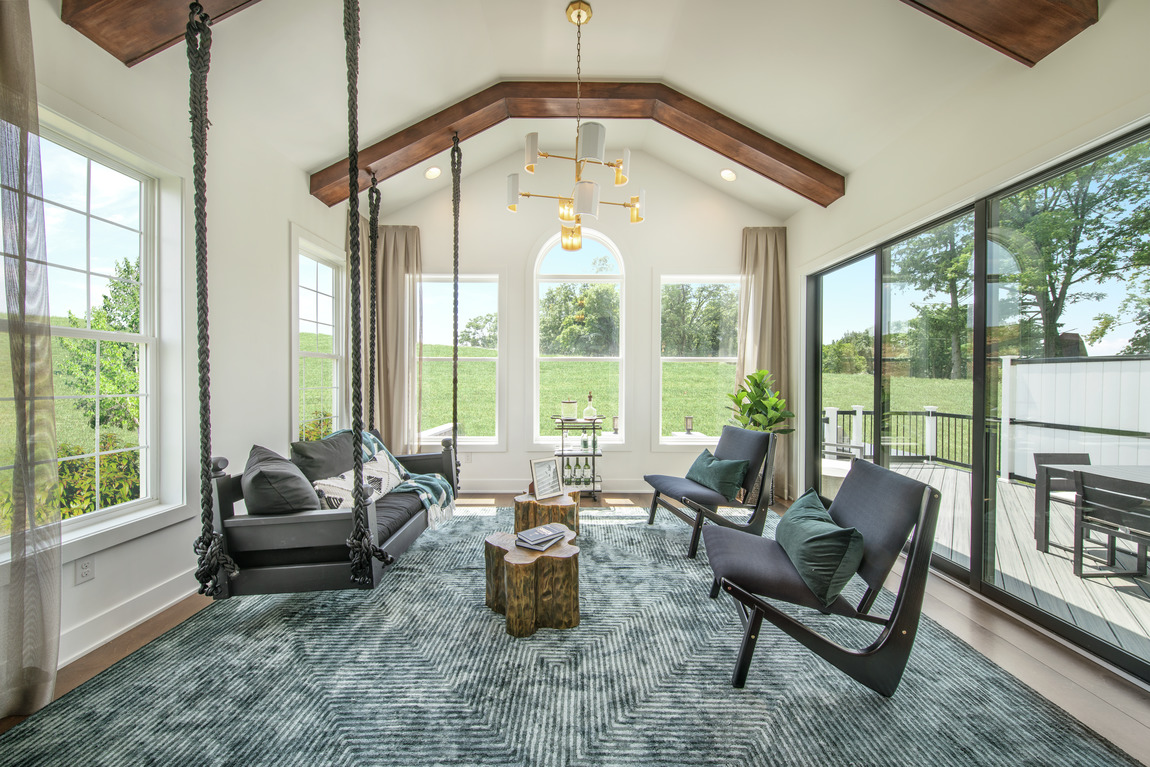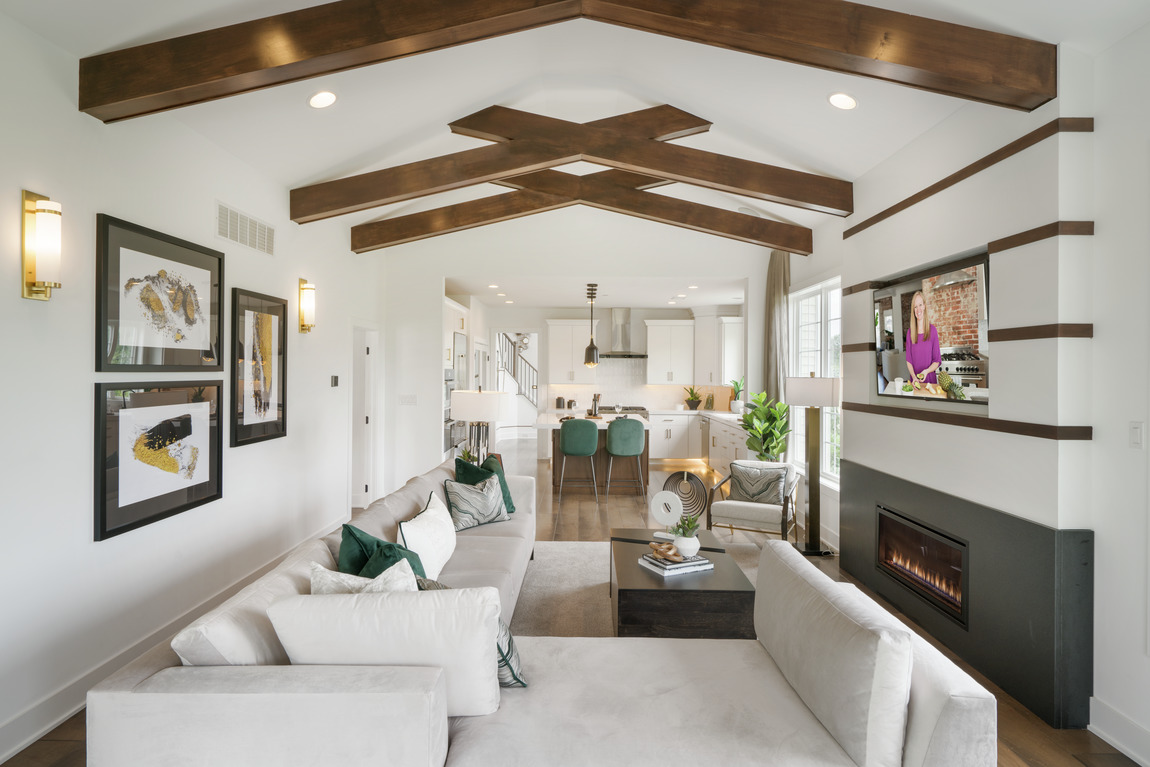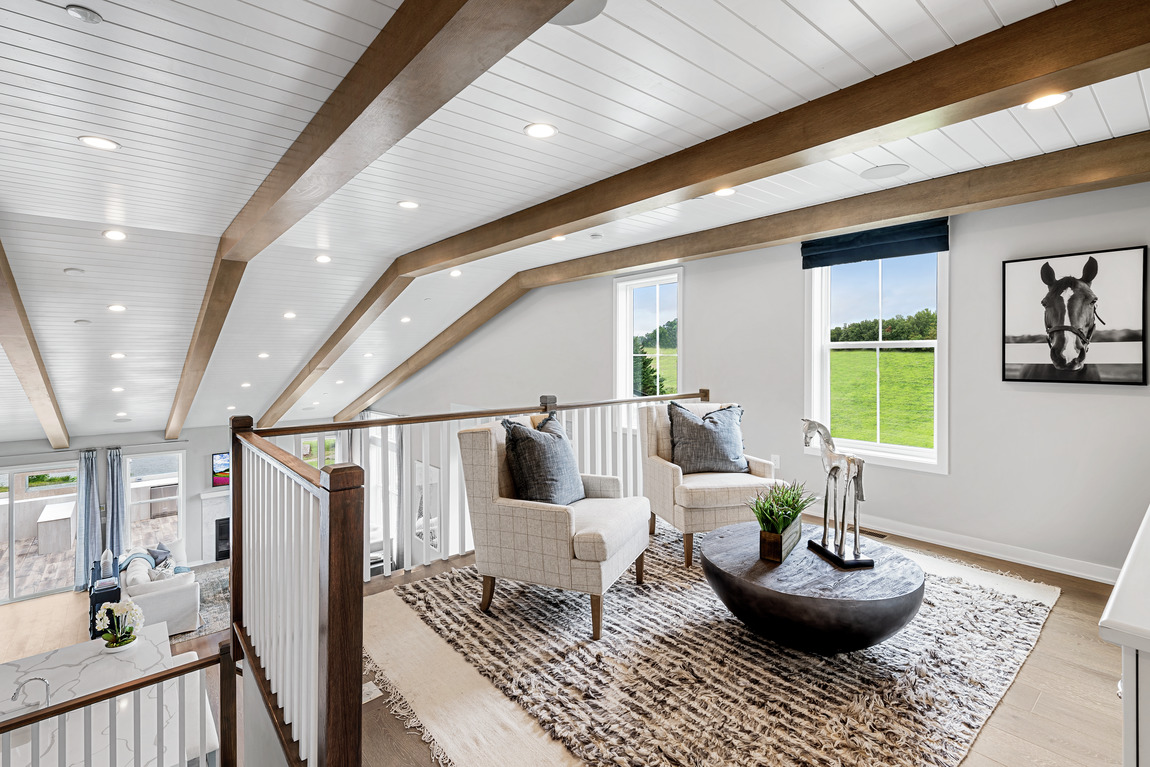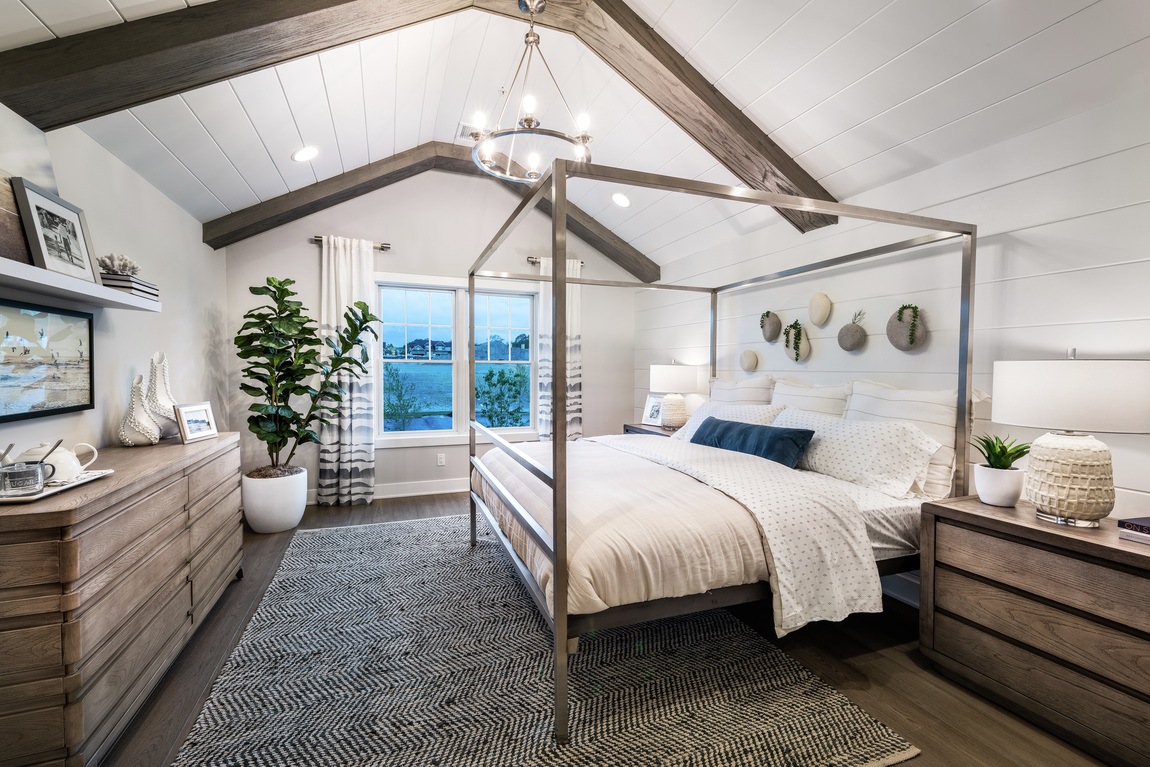 Apply grid patterns
Arranging wood beams in a grid pattern adds dimension and interest to any room. This pattern can also be used to accentuate a tray ceiling. Pair this element with rustic or modern styles to add depth and visual interest to your home.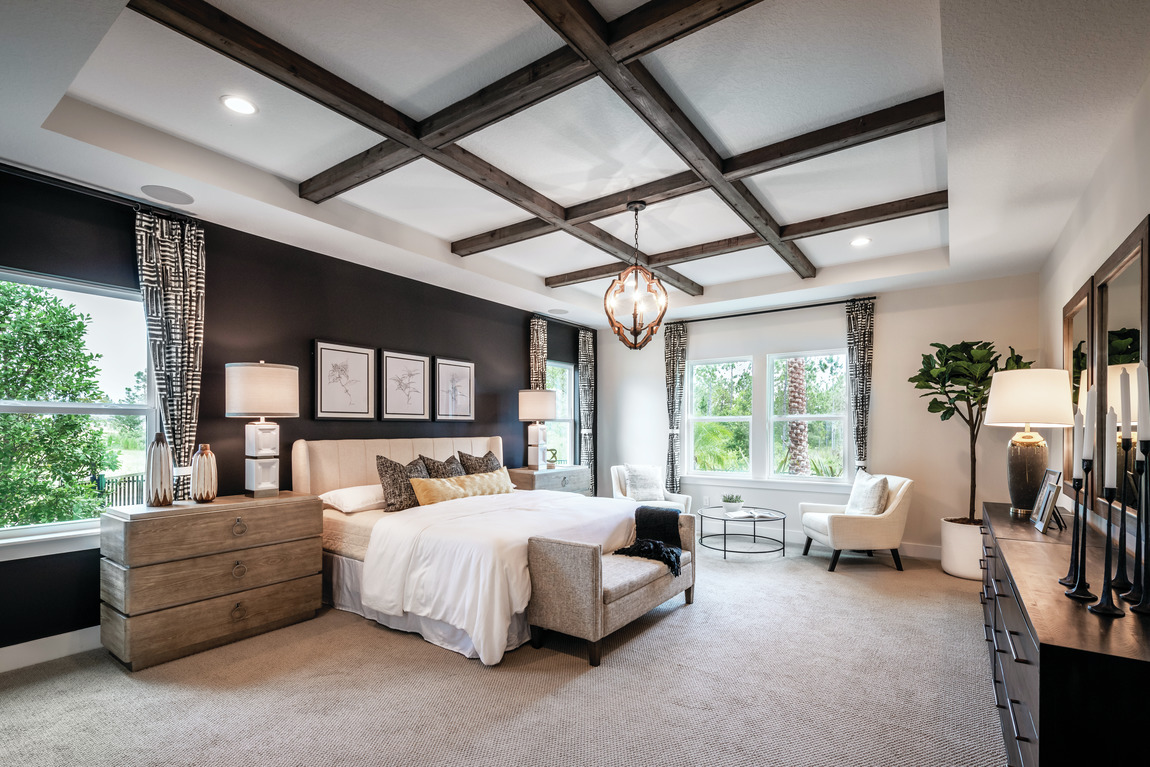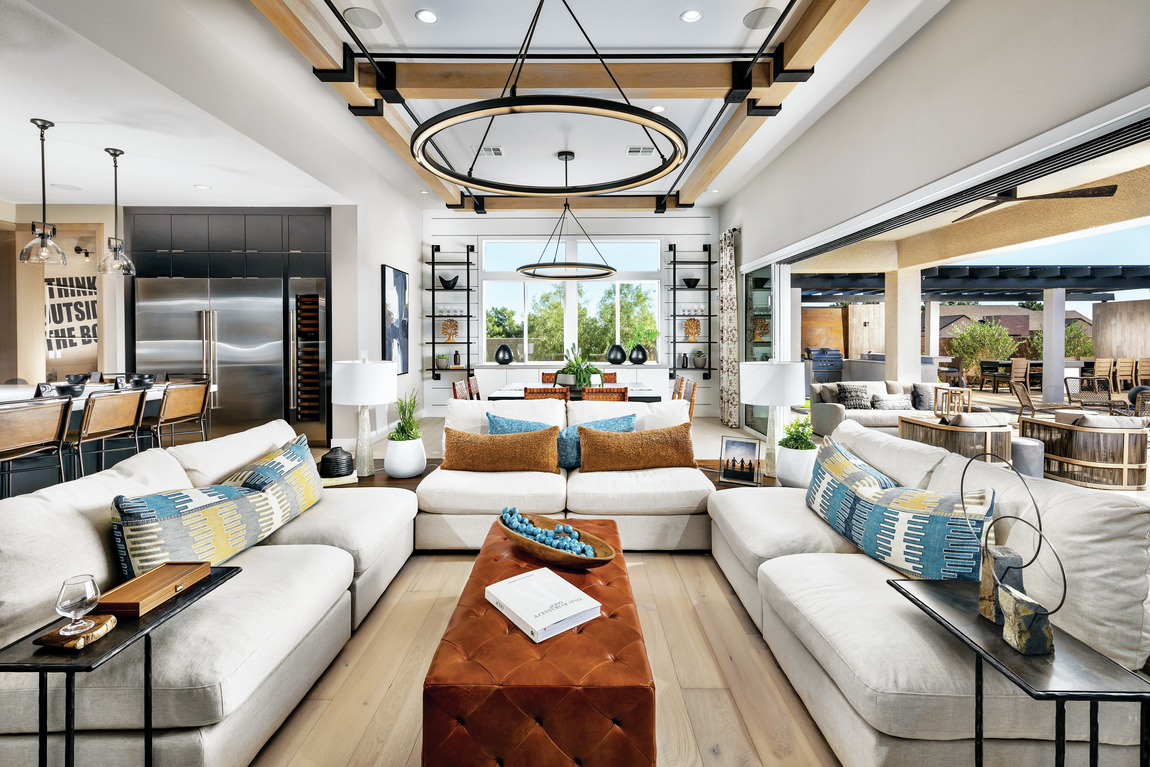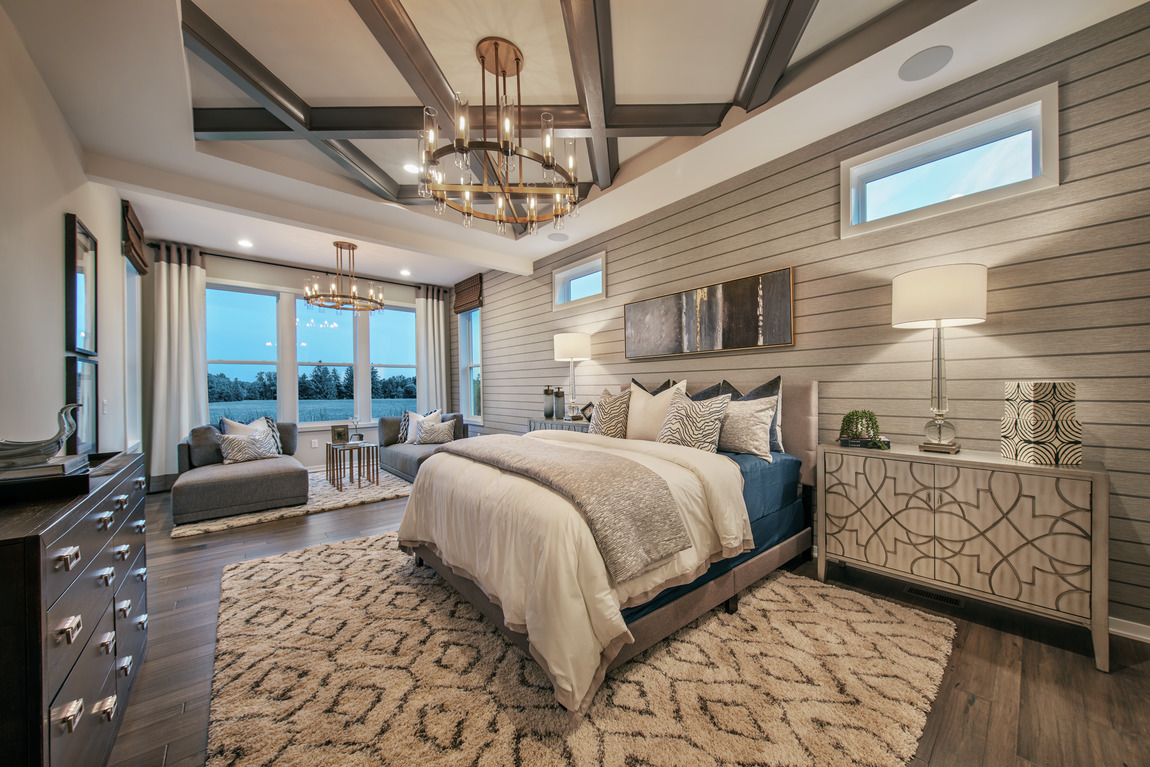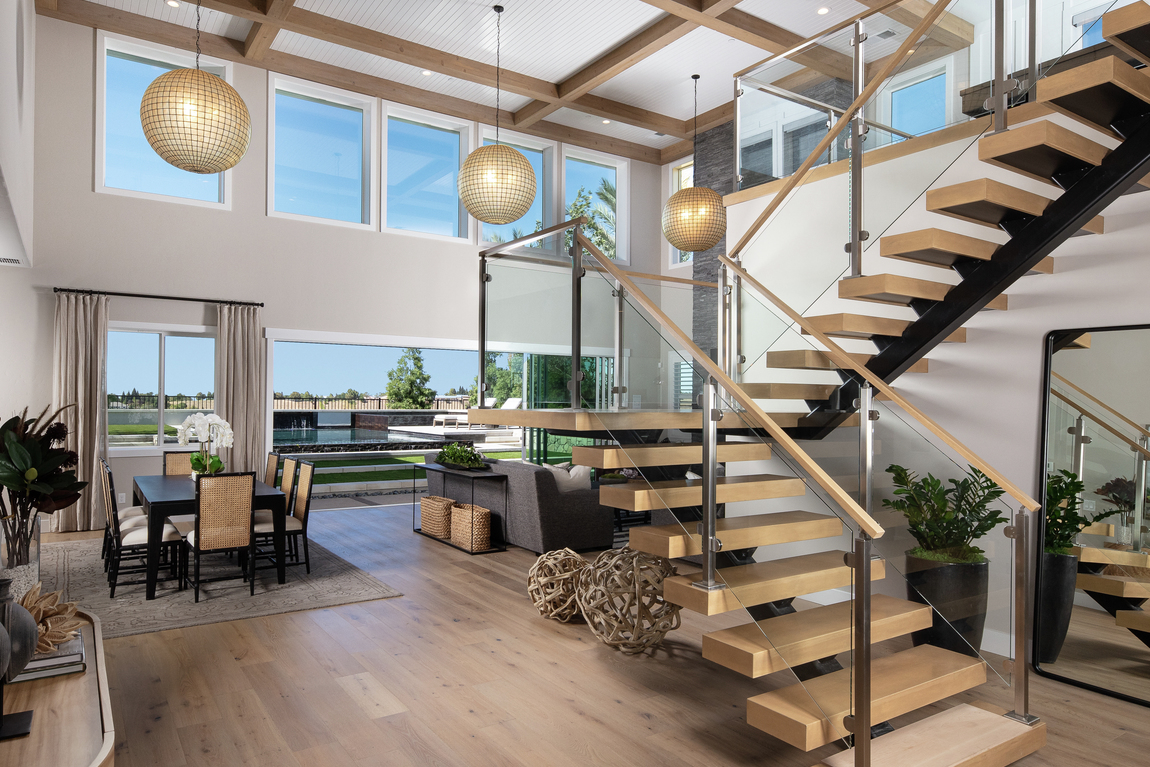 Pair a wood beam ceiling with neutral colors
Pairing wood beams with neutral, textural color schemes will add warmth and character to any space – from an open concept great room to a bedroom or even a patio – regardless of style.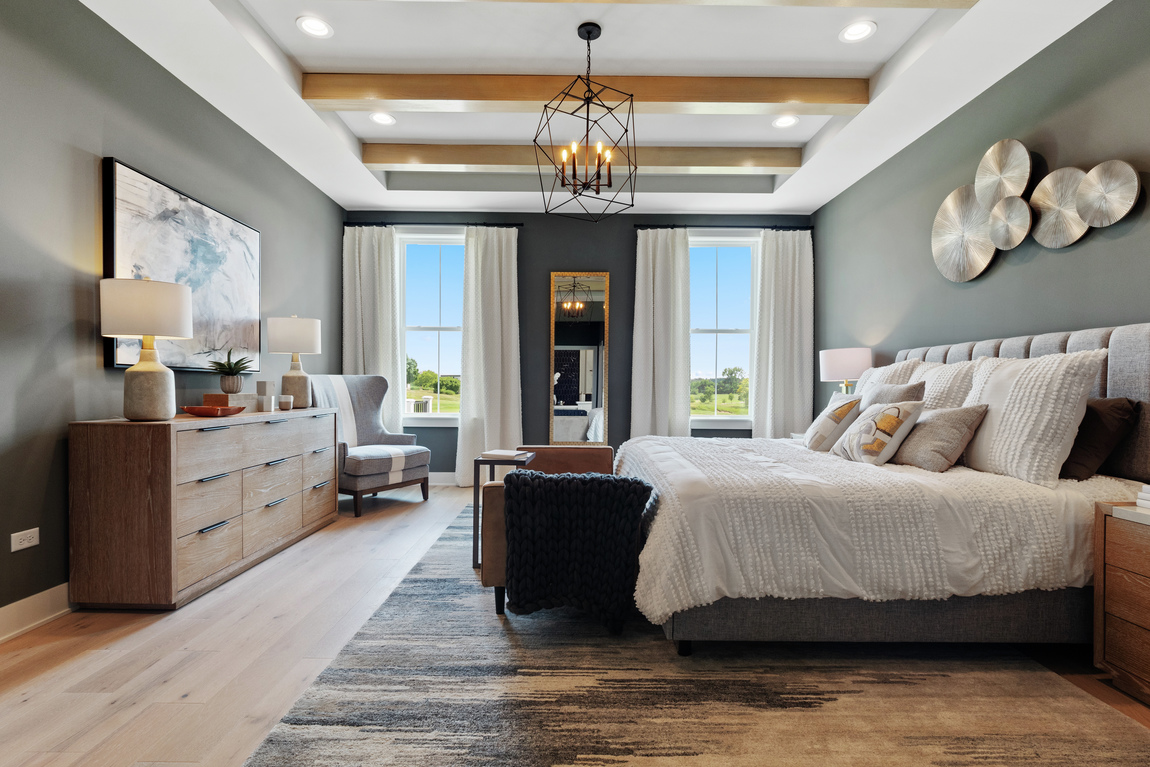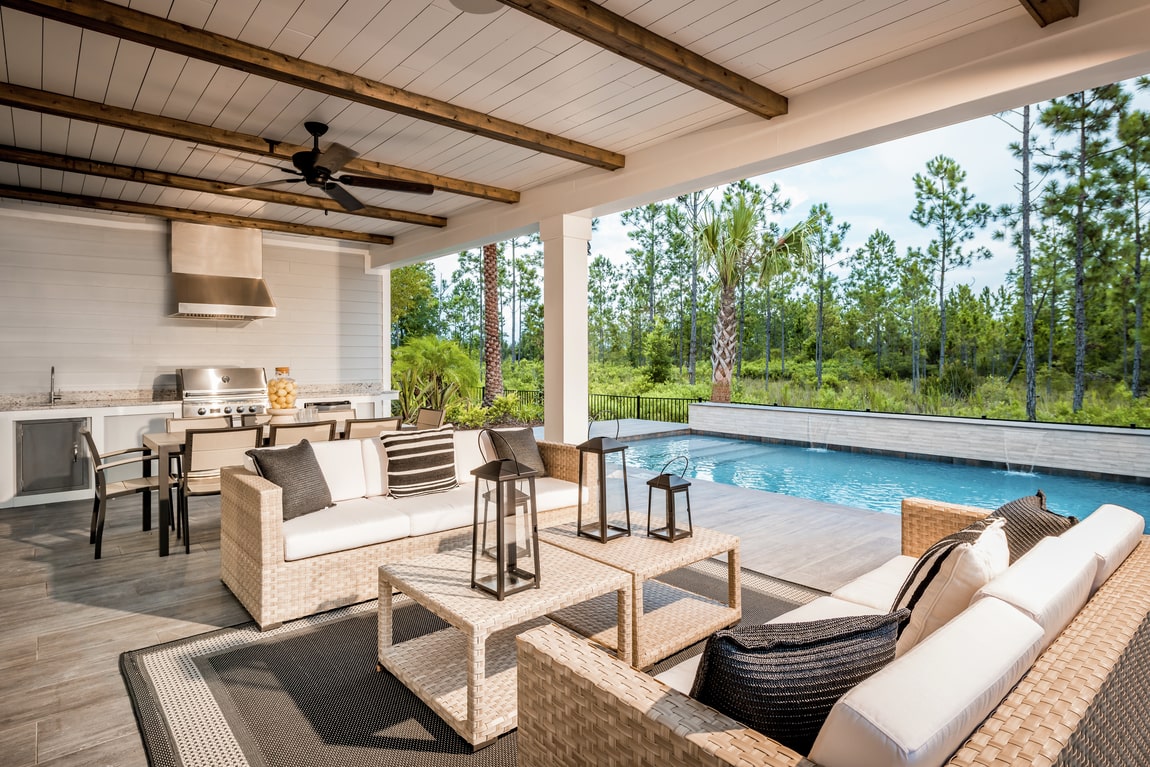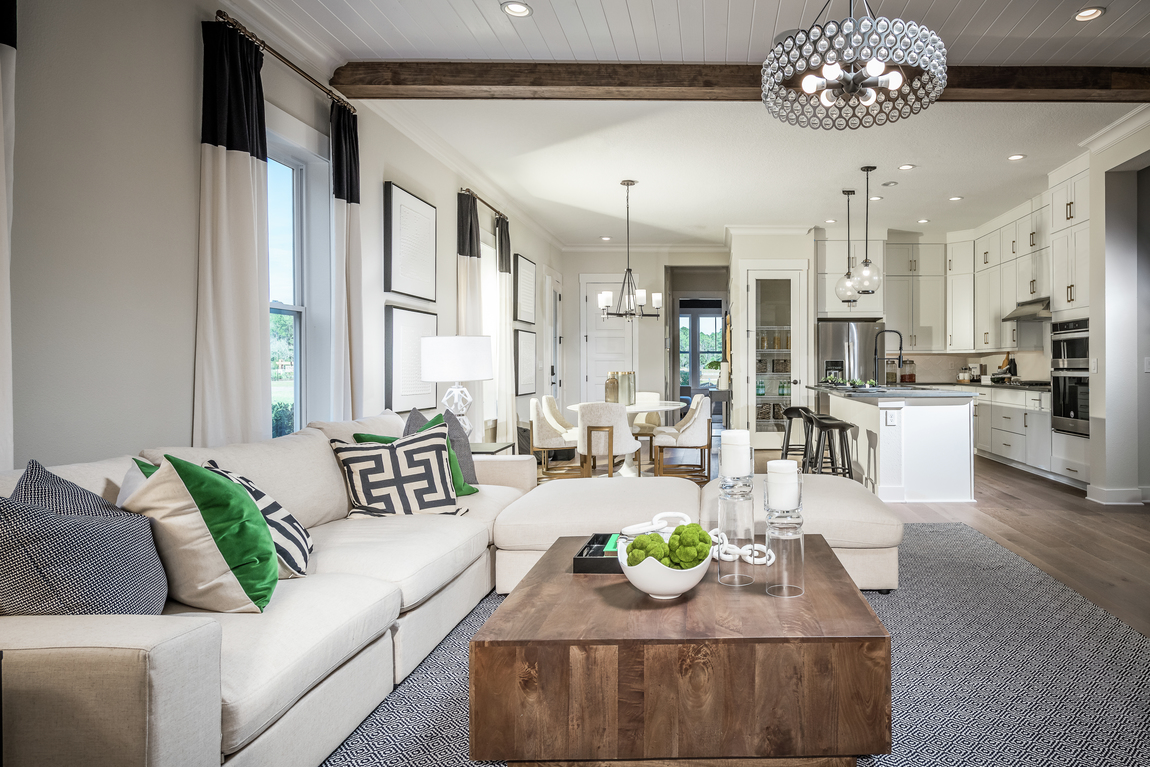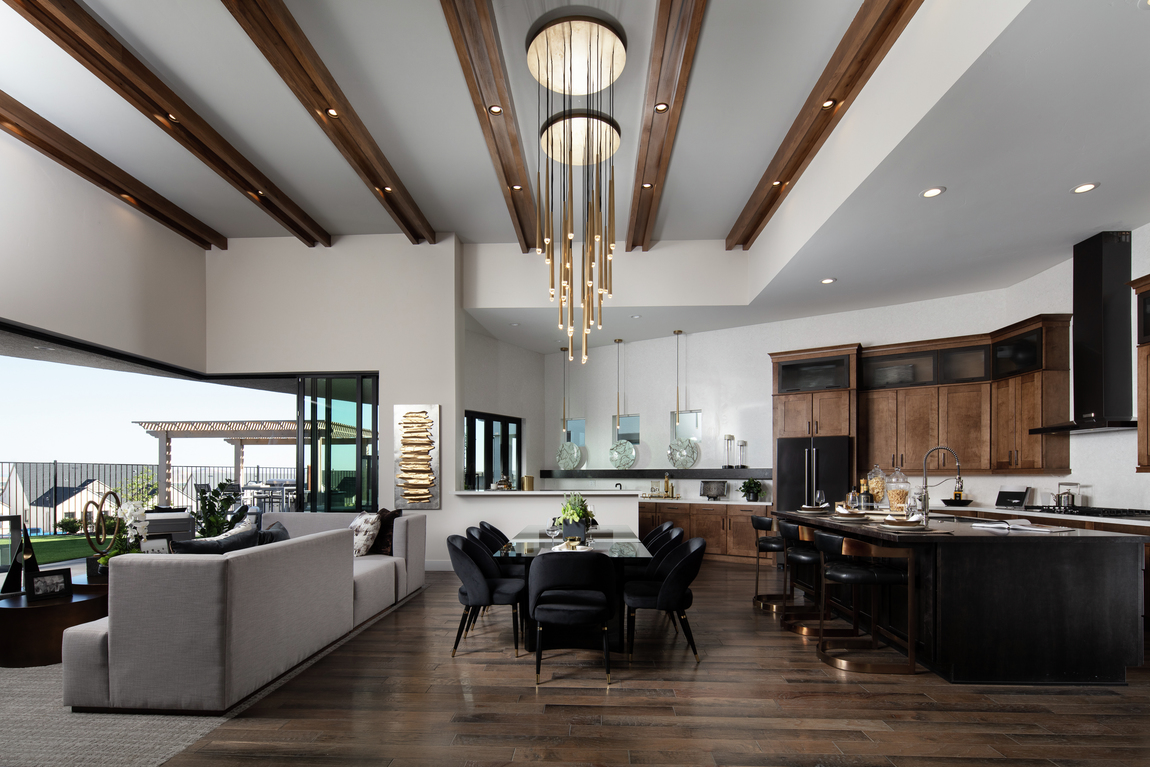 Painted beams
Painted or whitewashed beams can provide a more subtle modern flair. This style works to draw the eye up and into the space, with a clean crisp finish.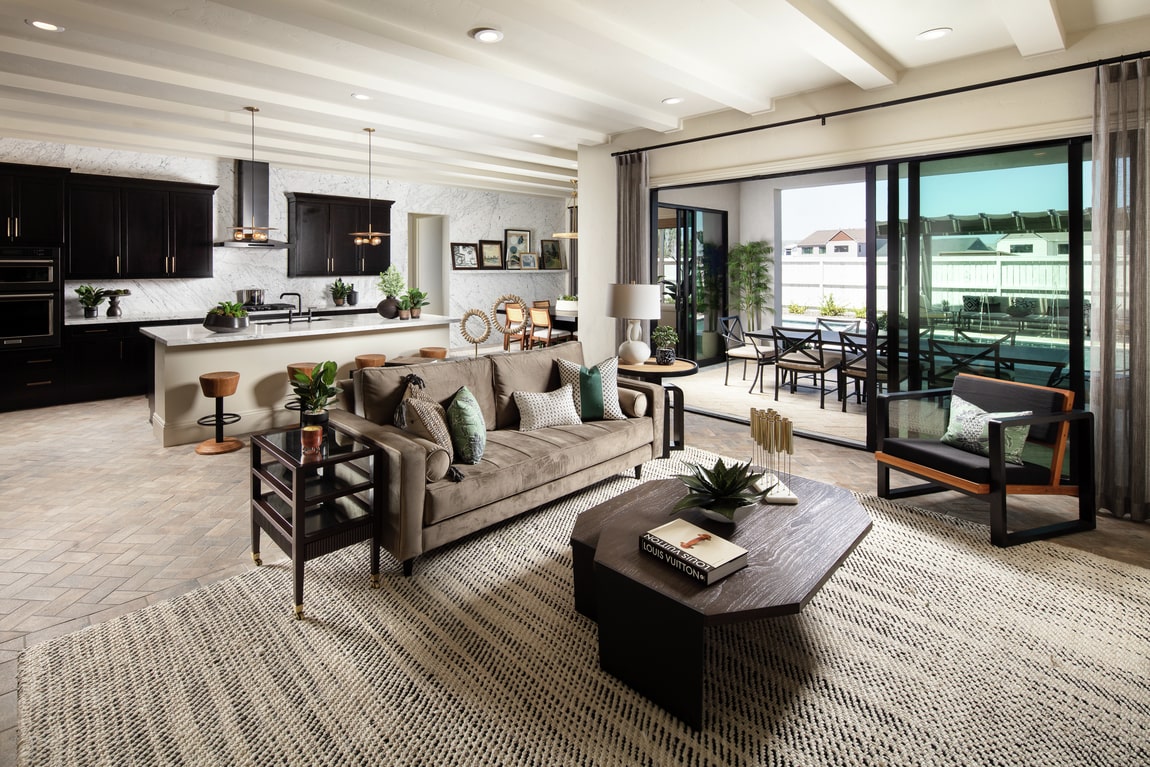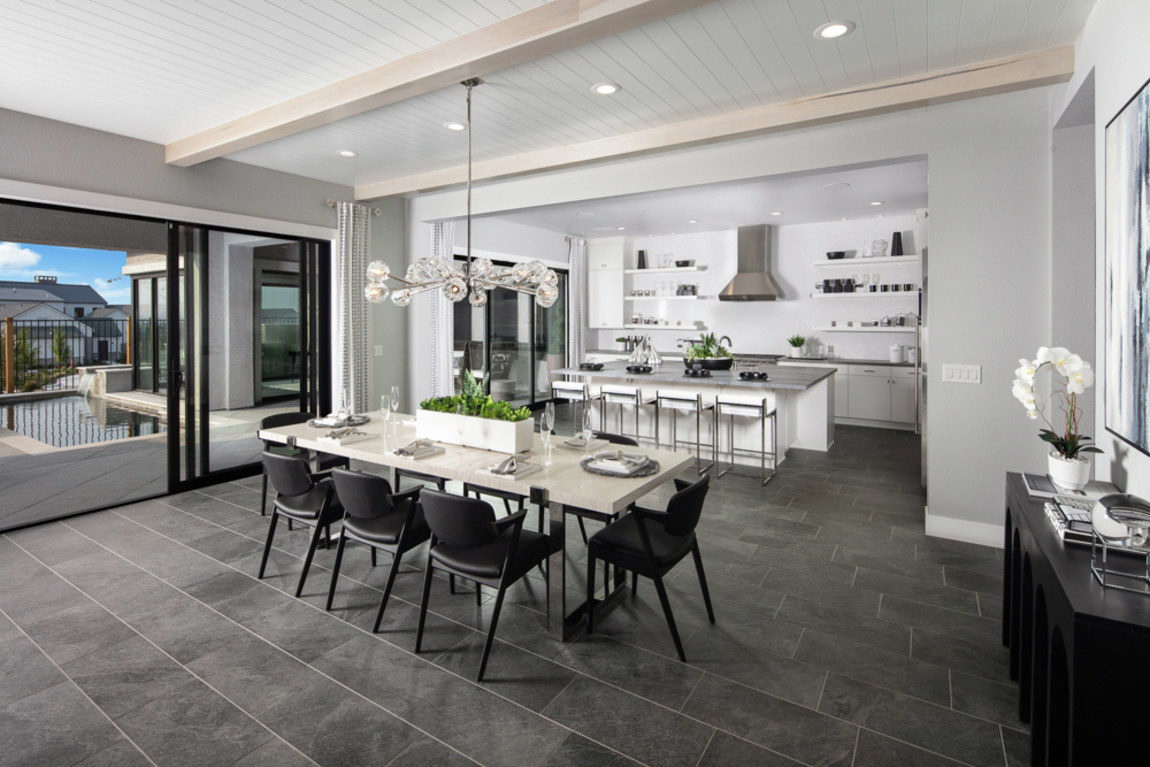 Tie in wood tones from throughout the space
Utilize beams to tie in wood tones from your flooring, cabinetry, furniture, or textiles. Whether modern, transitional, or rustic, this is a great way to add an additional pop of color and contrast to a great room, bonus room, kitchen or bedroom.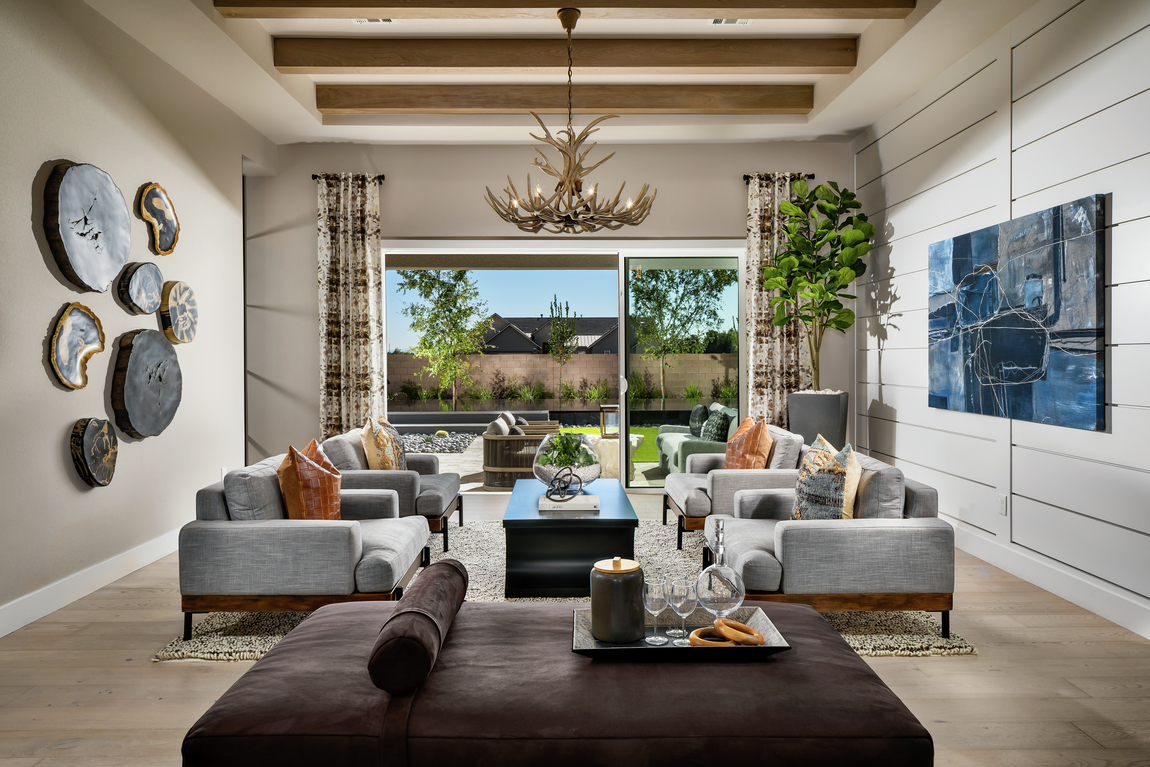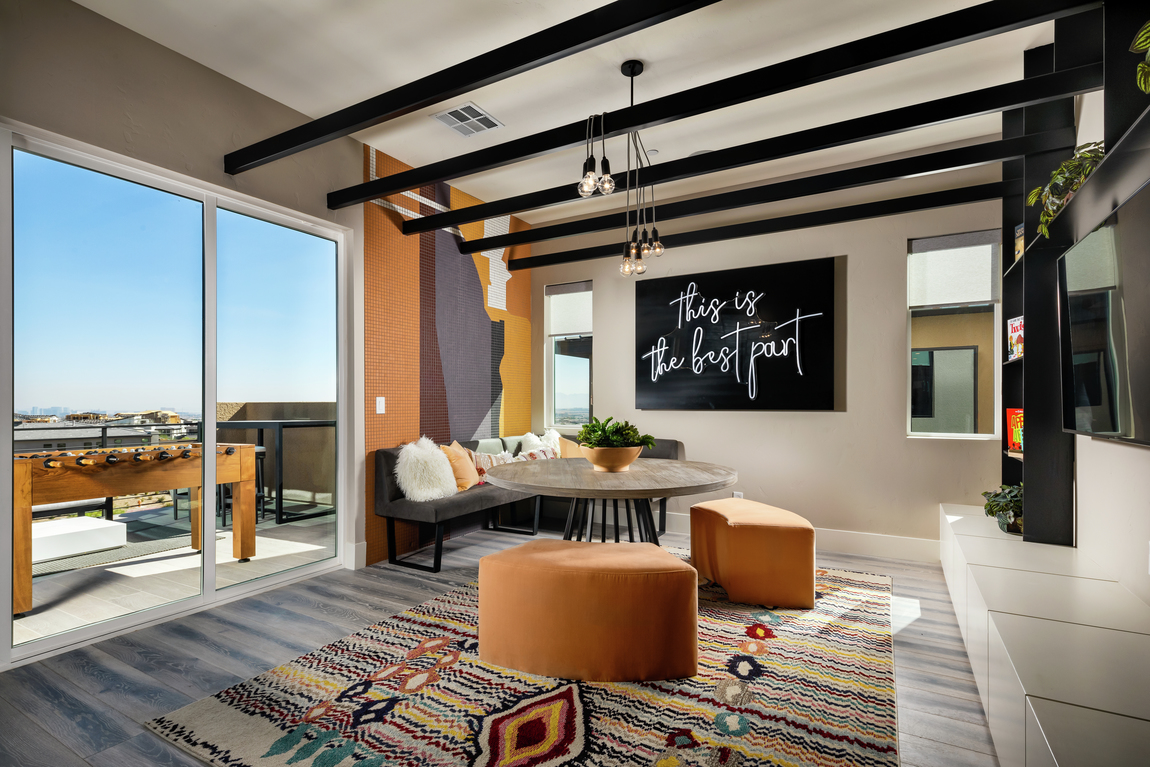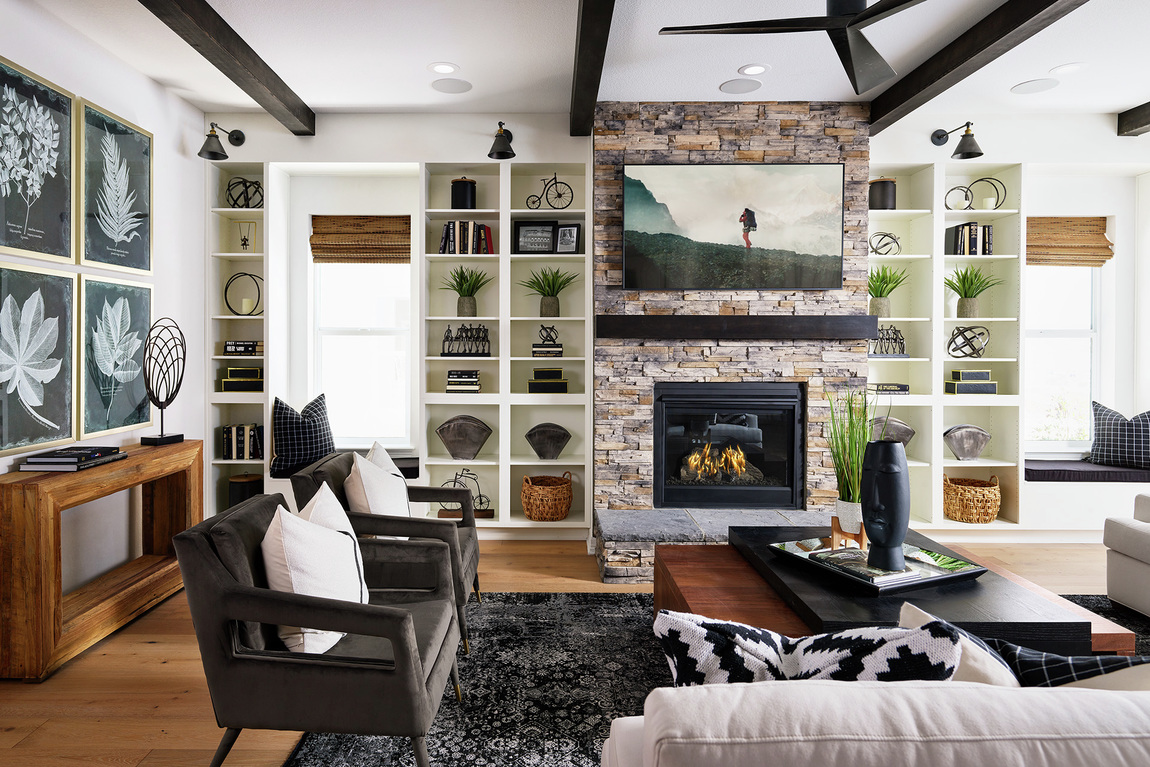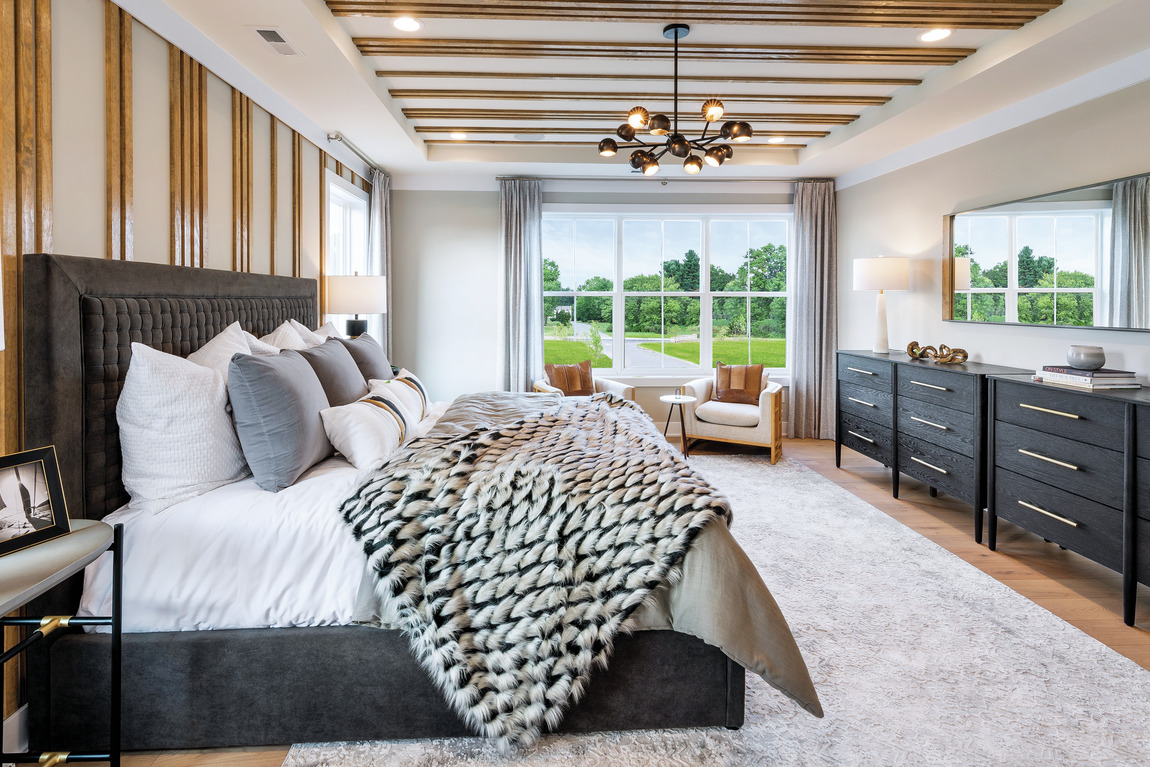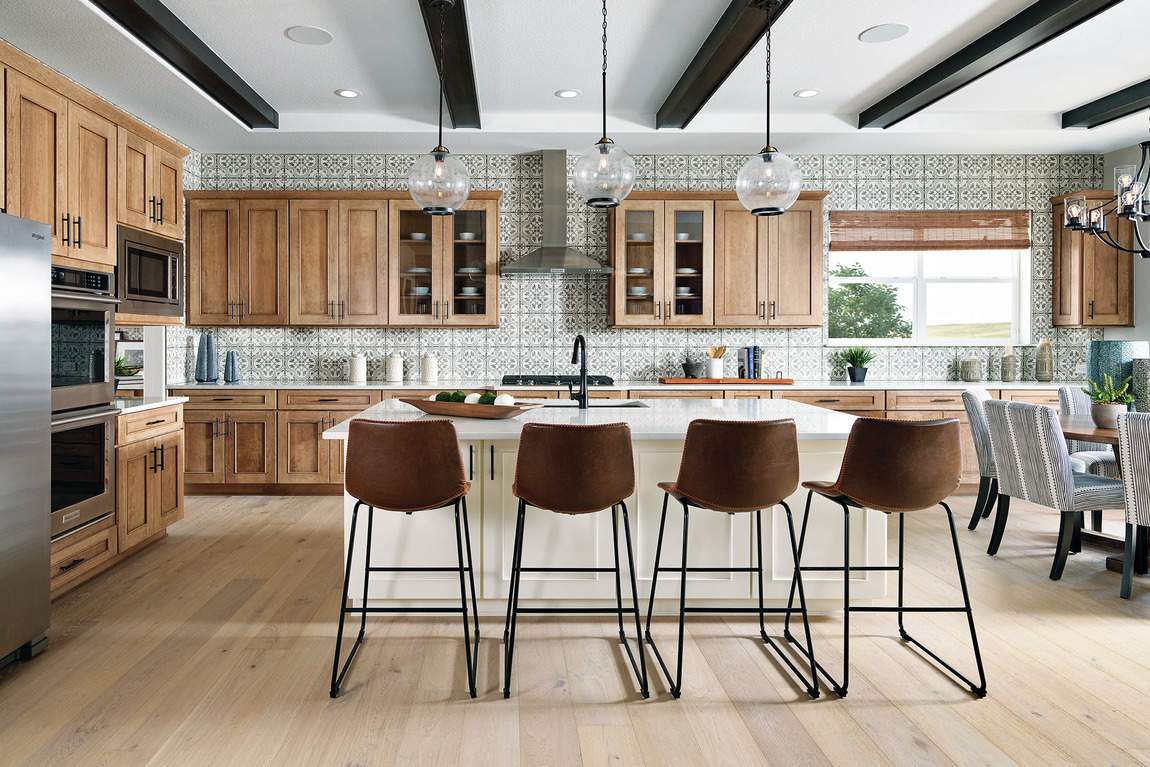 Add beams to wood-paneled ceilings
Amp up the drama in a great room, bedroom, or open-concept space with beams added against the backdrop of a wood paneled ceiling.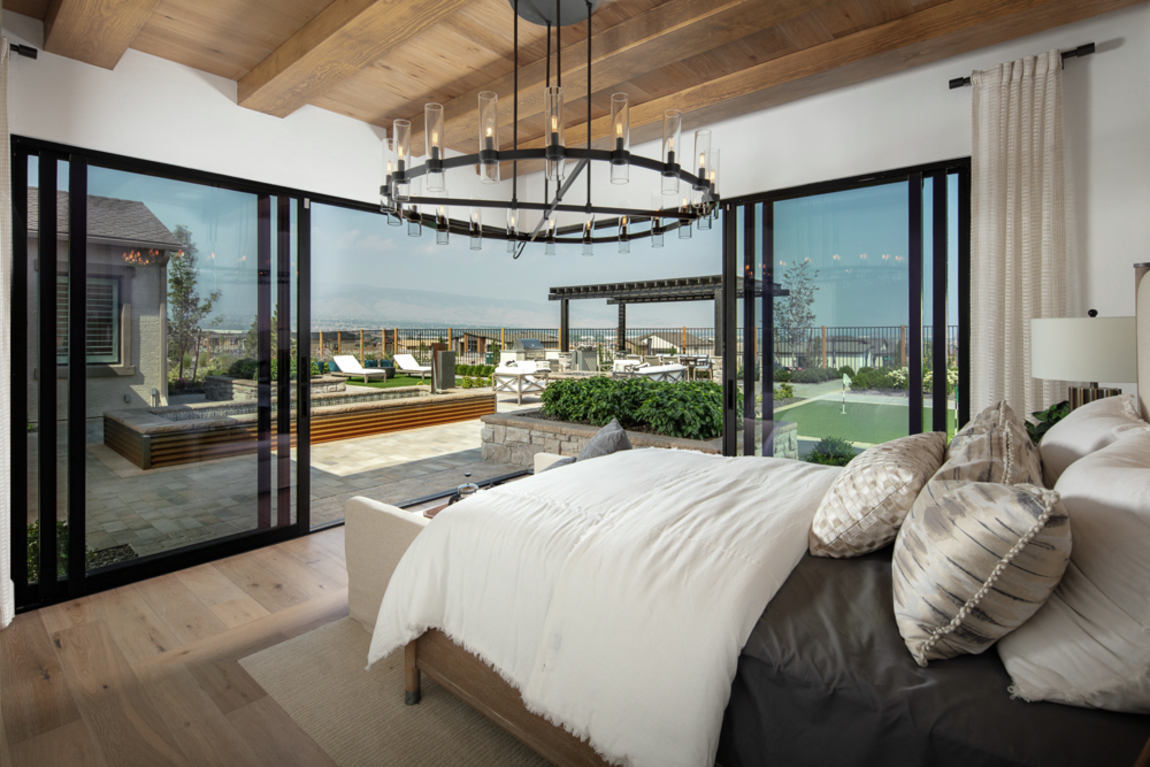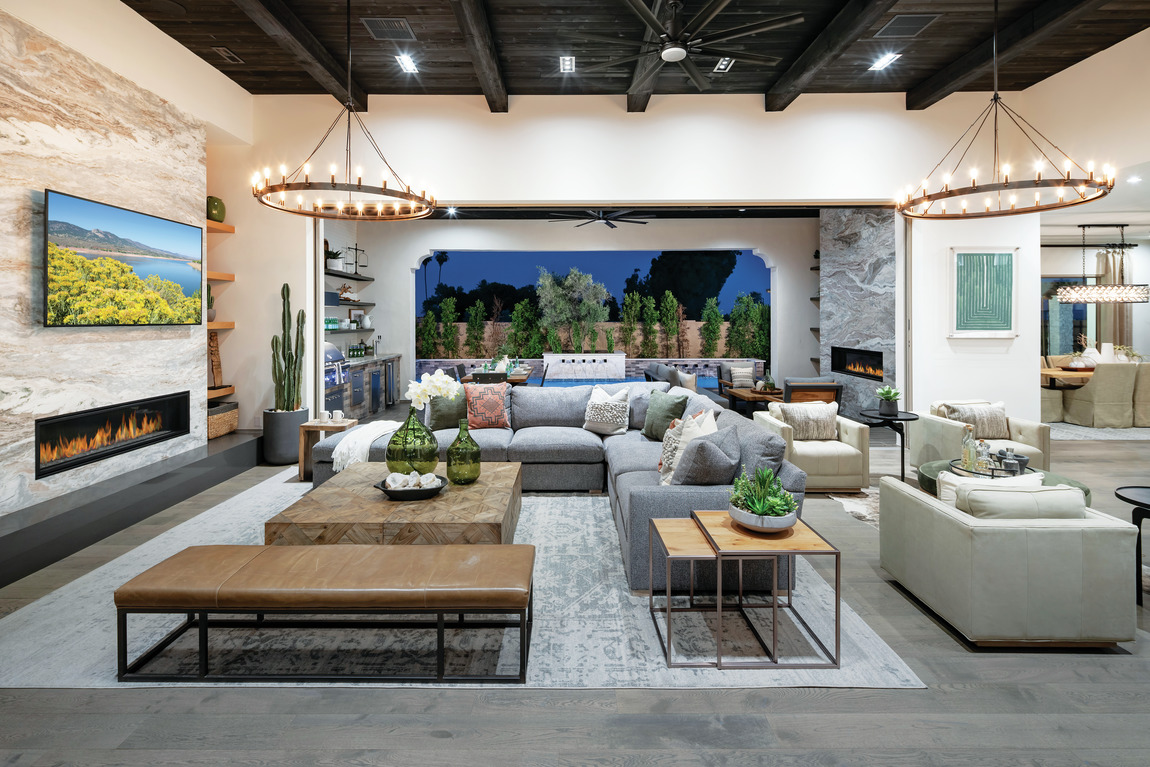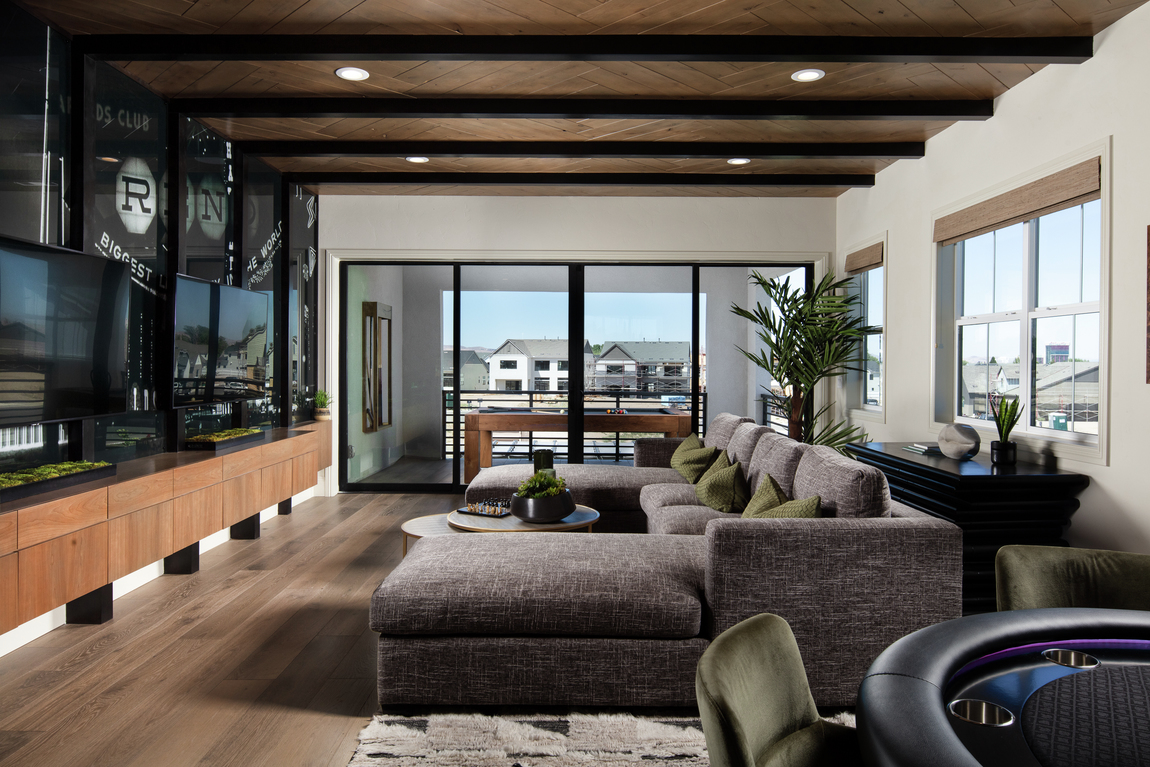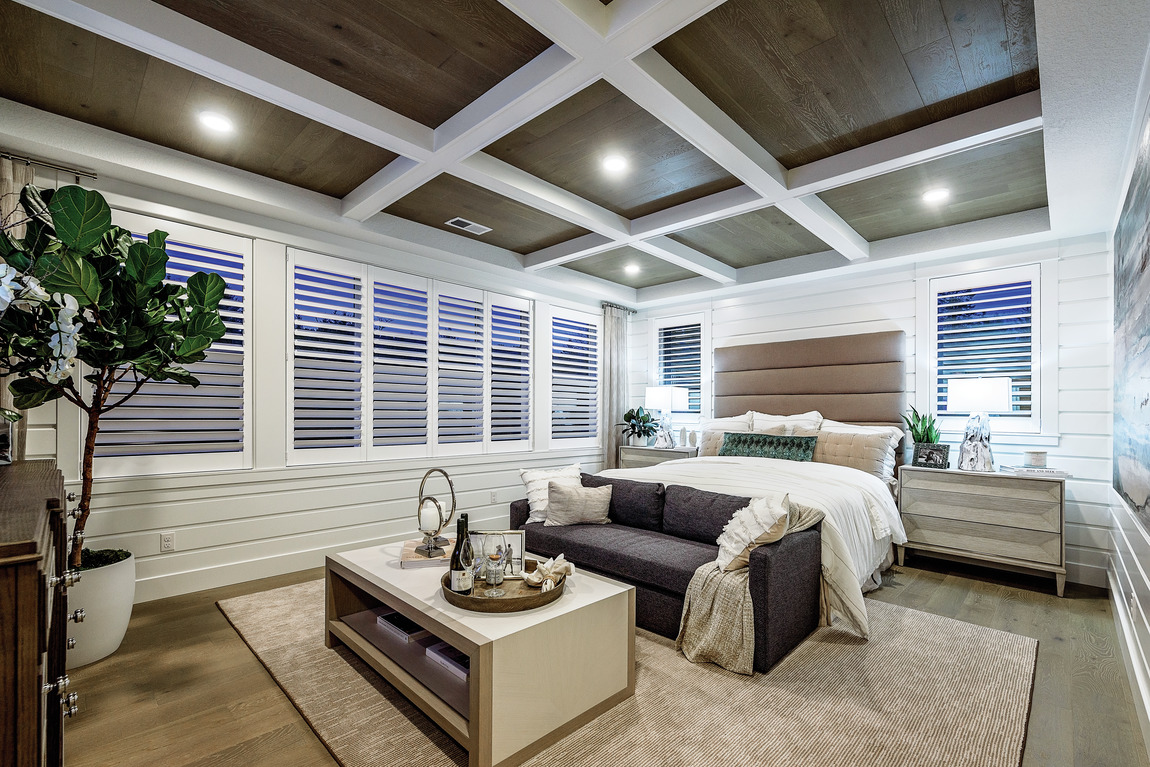 Toll Brothers design options vary by market, community and home design across the country. For more information regarding wood beam ceiling design options offered in a specific Toll Brothers community or home, please visit our website or reach out to one of our Online Sales Consultants.