For the fun-loving traveler who has invested in a recreational vehicle, a home RV garage provides a convenient, safe, and practical place to store their vehicle between adventures. But with their spacious dimensions and endless design opportunities, RV garages can serve as much more than a parking spot.
Select Toll Brothers communities across the country provide home buyers with the option to build an RV garage into their new home design. Explore some of our favorite RV garage storage ideas and inspiration from our model homes, and discover a Toll Brothers new home community near you that features RV garages.
RV Garage Ideas for New Homes
There are many different configurations for an RV garage, including attached designs that connect to the main home or detached garages that function as separate buildings. Some RV garages have just one bay, while others have multiple bays so other vehicles can be stored in the same space.
The ample size of RV garage spaces makes them ideal for converting into workshops, gyms, billiard and game rooms, or even elegant living spaces to further enhance your lifestyle. Climate control, plumbing, cabinets, and lighting can elevate an RV garage into a fabulous retreat.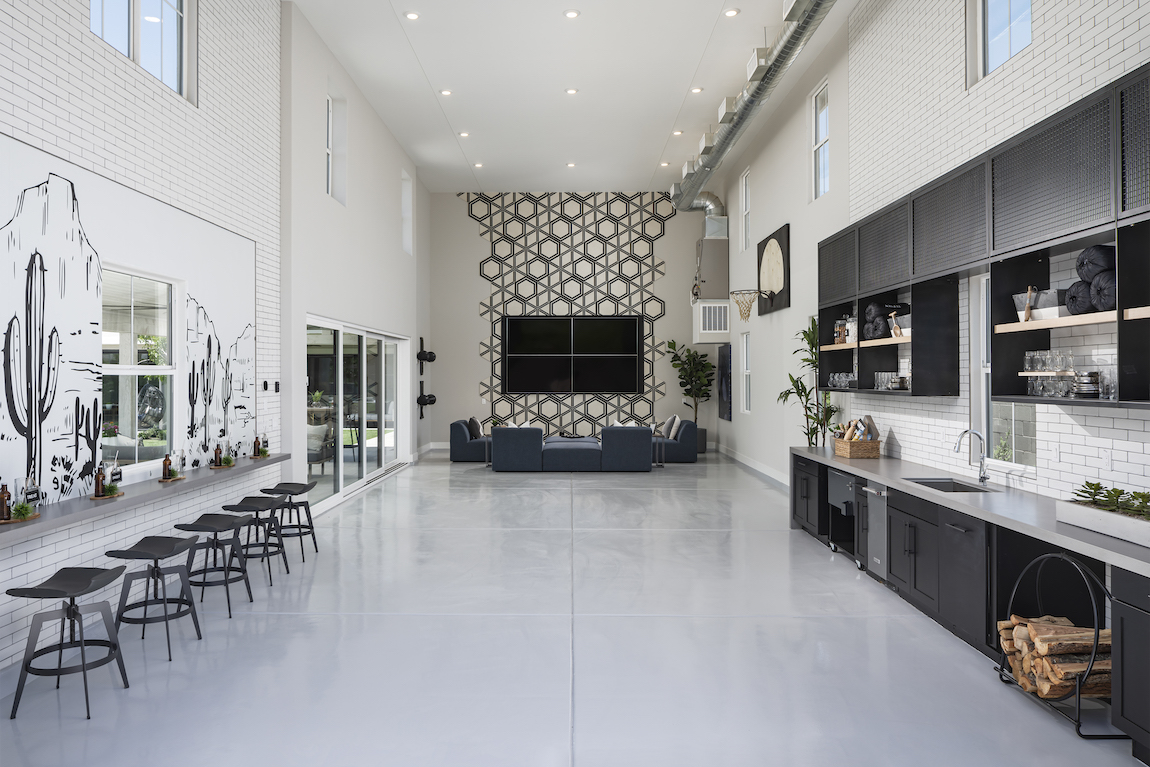 RV Garage Plans
Toll Brothers provides a variety of layouts and options for homebuyers who are seeking a new home builder that offers RV garages. Our sophisticated RV storage garages are designed to blend seamlessly with your new luxury home and are available in our beautiful communities in Arizona, Idaho, Nevada, and Utah.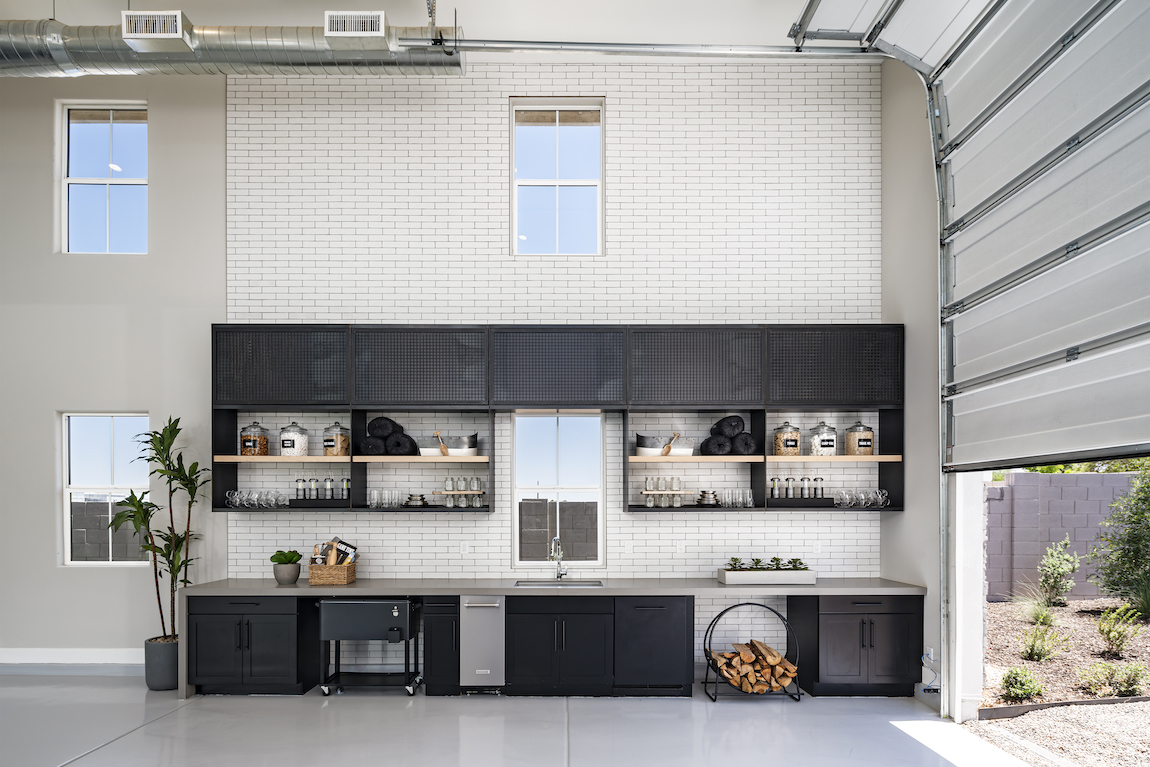 How Tall Does a Garage Need to Be for an RV?
RV garages vary in dimension but should offer at least 13' of clearance height. For example, RV garages found in Toll Brothers homes are generally 16' tall.
RV garages also need larger doors than a regular garage; standard sizes are 12–14' wide and 12–16' tall. In addition, there should be at least 2' of clearance space from the top of the garage door to the ceiling.
When determining how large your garage should be, consider the size of your RV, including any accessories such as AC units, how much space is needed to open the doors, and other items you may want to store in the garage in addition to the RV.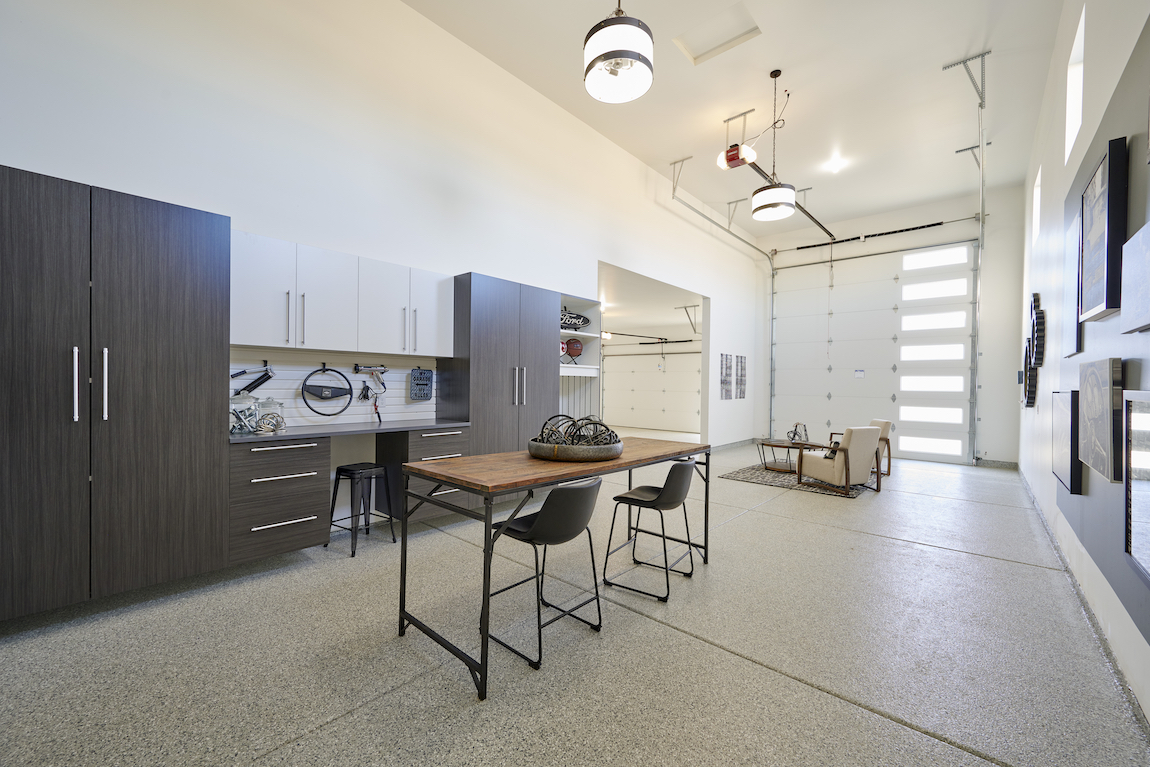 For more architectural design and home décor inspiration, explore these additional Build Beautiful blog articles by Toll Brothers.