Last updated on August 13th, 2020
Over the last few years, I've had the privilege of working with Toll Brothers to design the model homes for many of their luxury communities. At TRIO, we're always looking to push the envelope with bold design that still feels livable. More than anything, we believe each home and each room should tell its own unique story.
Recently, on Toll Brothers' Instagram Stories, I highlighted some of my favorite spaces. Now, I want to share some of my favorite interior design tips to show you how you can apply some of our team's design strategies to help you create your own story—and make a big design impact—in your home.
1. Think Big
In this great room at Candelas in Arvada in Colorado, we emphasized the height by taking this bold, modern fireplace tile all the way up to the wood-beamed ceiling. The scale of this room also begged for statement lighting, so we included not one, but three fixtures. In this case, more was definitely more
If your style is more classic, ground your space with timeless, neutral furnishings, like we did here. It keeps the vibe casual and lets the big design elements shine.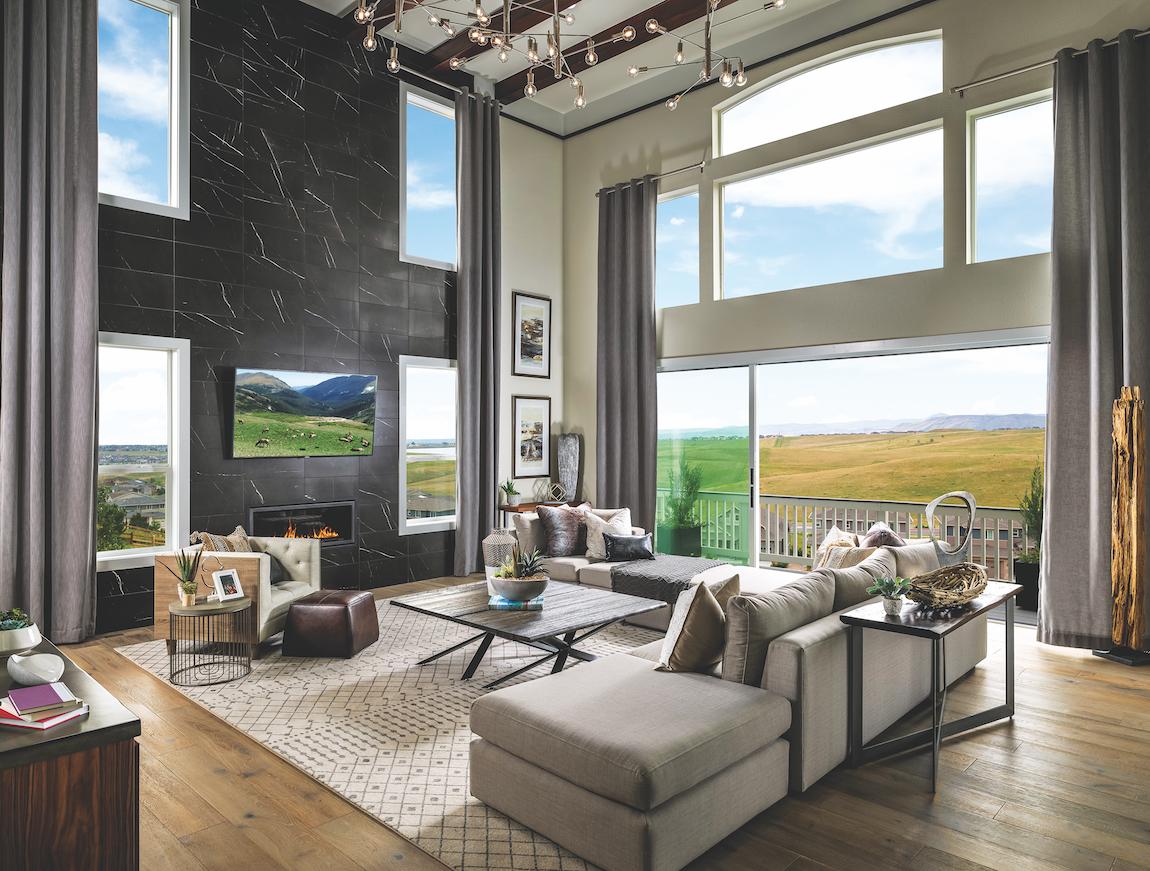 2. Focus on Your Favorite Feature
Just like you might plan an outfit around a favorite piece of clothing or a standout accessory, it helps to choose a feature you want to highlight in interior design as well. In this bathroom, the focal point is obviously the gorgeous soaking tub.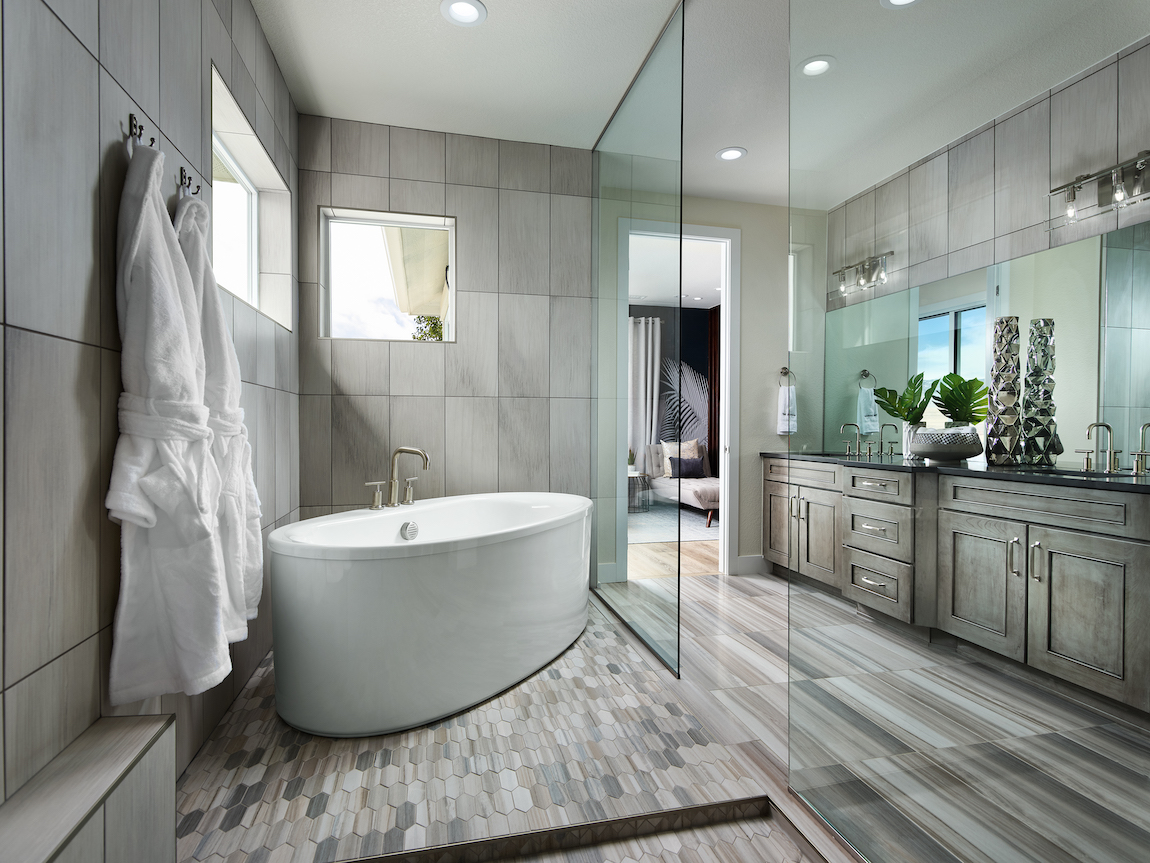 Think about what you'll see when you walk into your space and then consider how your eye will move around the room. Make sure your favorite feature is in a place where you'll notice it the most.
In this case, we used glass fronts and a soothing, tone-on-tone color palette throughout the rest of the bathroom to keep the space airy and bright while allowing the spa-like tub to be the main attraction.
3. Go Bold
My absolute favorite trick for making a big design impact is to include an accent wall with a prominent graphic. And thanks to numerous removable wallpaper options available these days, it can also be a low-commitment option for renters or homeowners who may just want to change up the look again in the near future.
What I love about this particular space is that it's more of a mural vs. a small repeating pattern. This slate-grey-and-white botanical pattern provided the perfect backdrop for the eclectic, global style we were going for in the primary bedroom.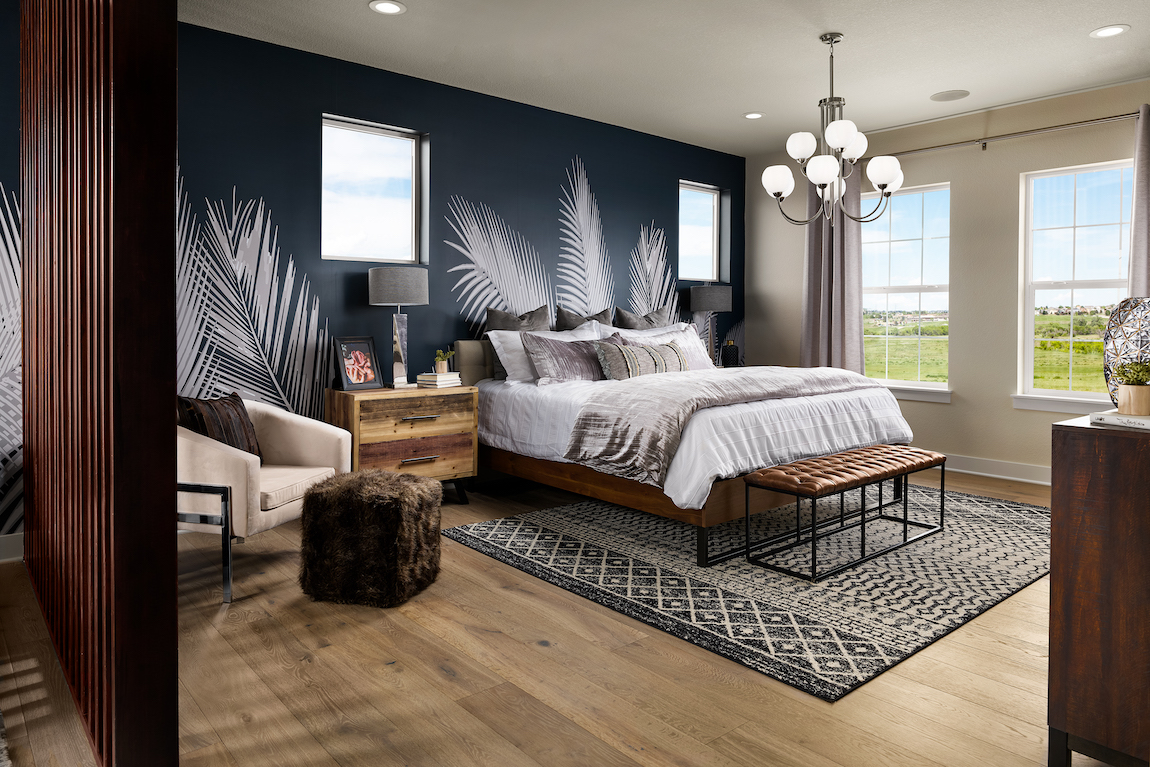 To go even bolder, try adding textured tiles or floor-to-ceiling wainscoting to create visual interest no matter what your style.
4. Look Up
Remember, the ceiling is a canvas too, and a great way to draw the eye up is with a unique ceiling design. In this dining room in the Southshore Orion model home, the contrast between the trim and the wood paneling on the ceiling instantly creates a focal point and a sense of warmth in the room.
Upstairs in the bedroom, we took the headboard concept vertical, creating the perfect frame for a bold lighting fixture over the bed, a unique approach you can replicate in your own home to enhance the look of any space.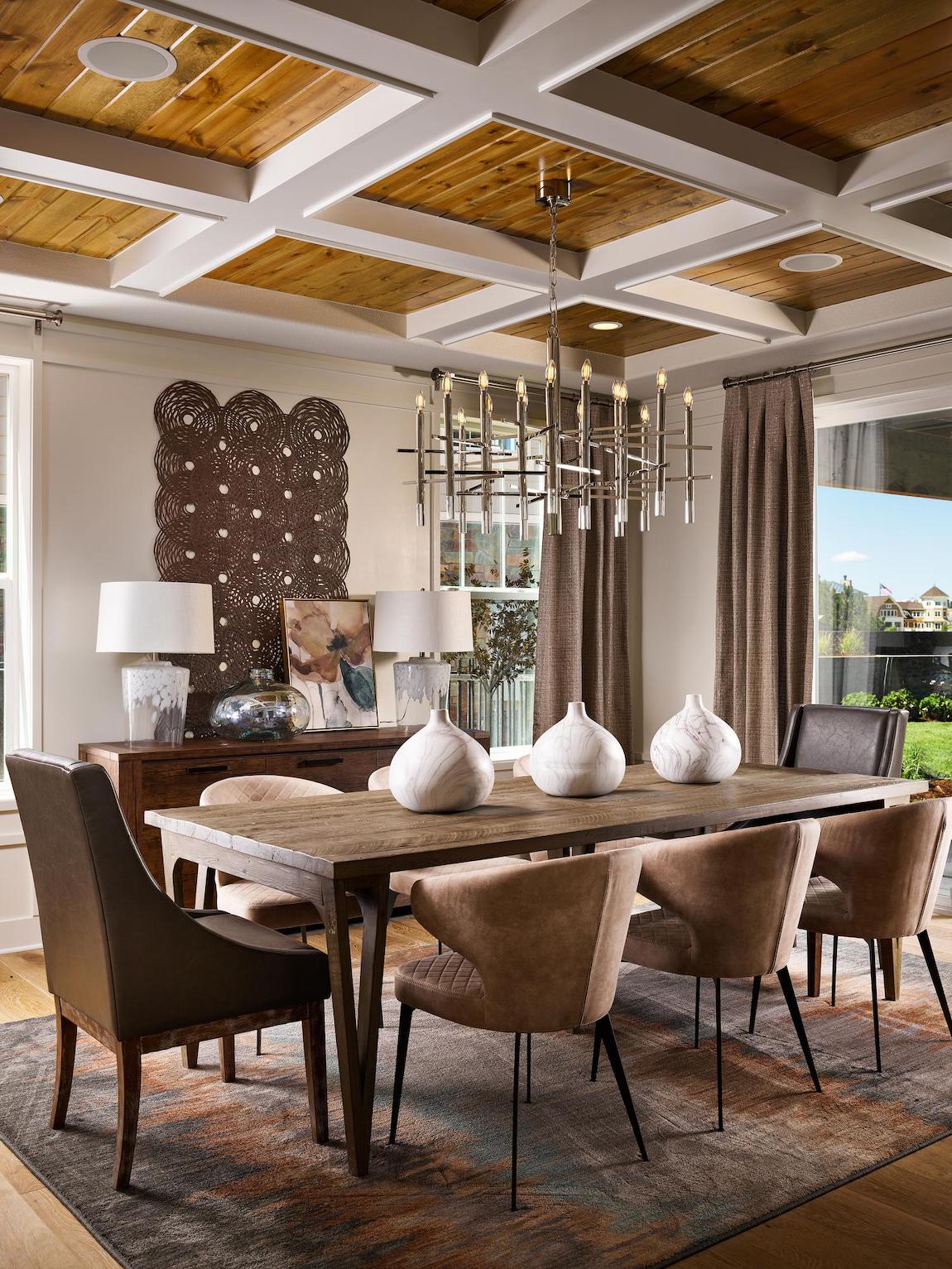 Explore more interior design tips on the Toll Brothers blog for ideas you can apply in your own home.