Last updated on August 24th, 2022
Among the many creative ways of giving your home a big dose of design is with an accent wall. The process can be as simple as painting the wall a different color, but with the multitude of options available today, it's fun to go beyond the pale. A touch of texture, strategic moldings, or an interesting tile are just a few of the methods that can wake up the place where we sleep, elevate the ambiance in an office, and enliven other living spaces throughout the home.
What is an Accent Wall?
An accent wall is a wall with a look that is different from the other walls in the same space. Designing one of your walls with a unique color or texture can break up a room or draw attention to a specific element.
Here are some ideas on how to enhance your home with accent walls from outdoor spaces, to bathrooms and bedrooms:
1. Exposed Brick Accent Wall
Adding a rustic, exposed brick wall to your home will create a feeling of warmth and old-world charm. The juxtaposition of this historic architectural building material in new home construction evokes a connection to our past and not only serves as a visual accent but will accent the "story" of your new home, too.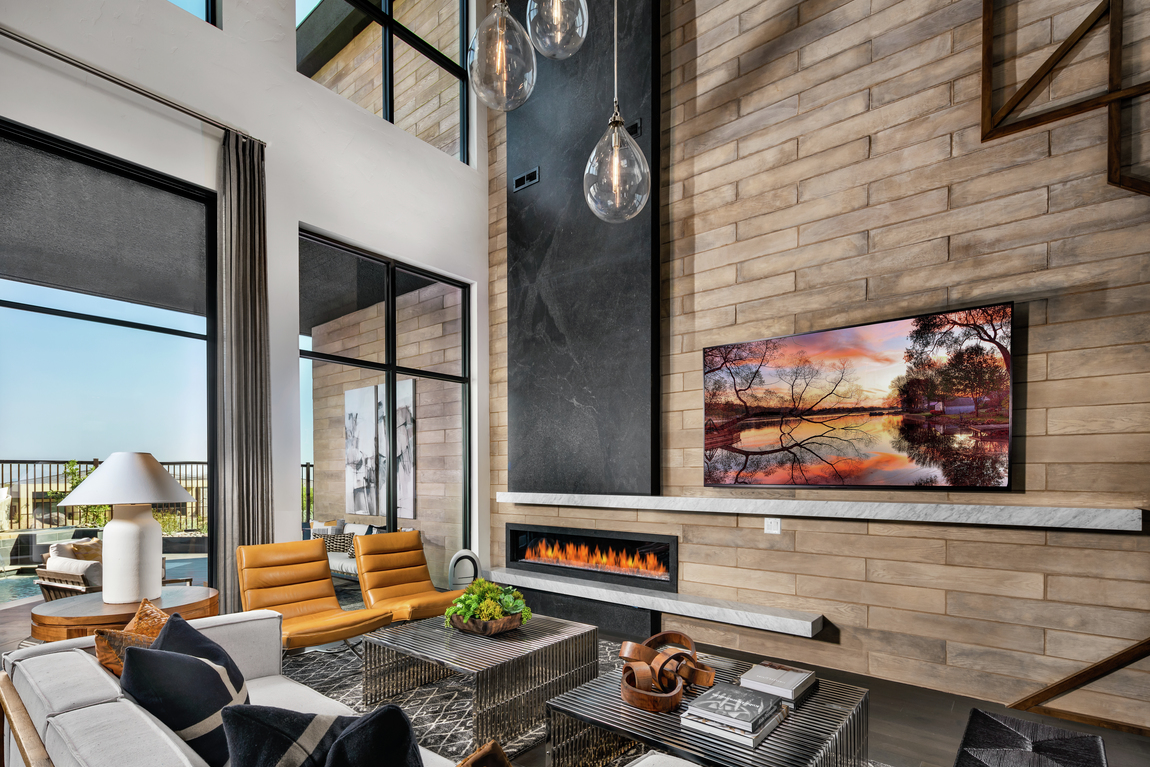 2. Wooden Scallop Accent Wall for Texture
Scallop wall detailing brings a sweet and fun accent to any space. It's the perfect touch in this precious room. It's the perfect touch for a child's bedroom to add soft texture.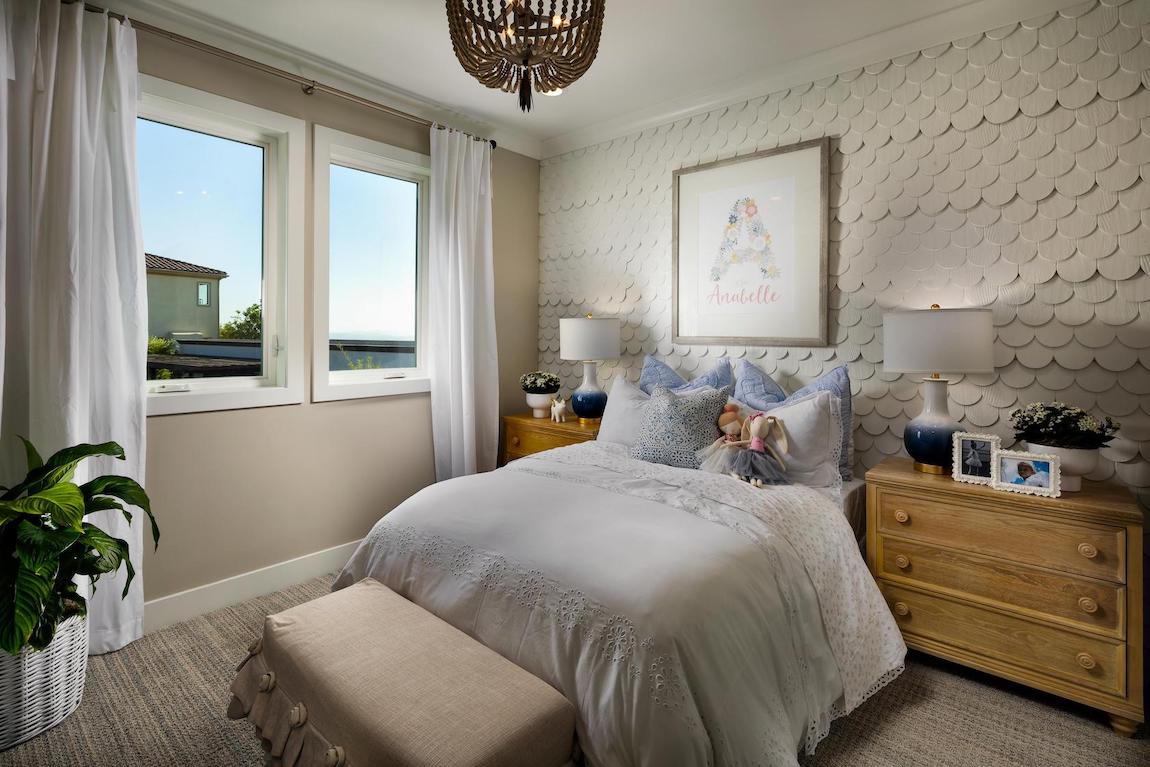 3. Try Non-Traditional Materials Like Aluminium
Elevate a room through the use of non-traditional materials. Aluminum panels, reminiscent of those used to build airplanes, have been incorporated as an accent wall to take this themed room to new heights.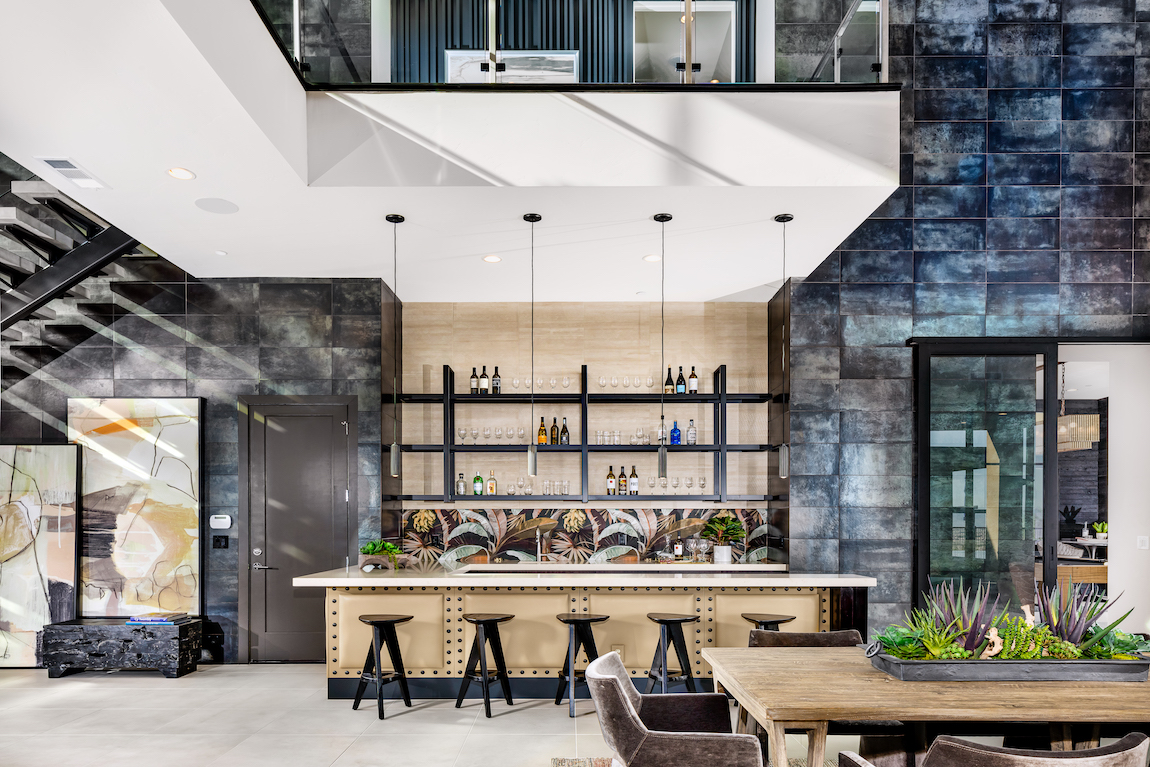 4. Use 3-D Panels as a Wall Accent
The use of three-dimensional panels is a great way to accentuate a wall with a focus on texture rather than color. An additional benefit is the sound absorption and acoustical barrier that many of today's panels provide, making this both a fun and practical solution for your home office.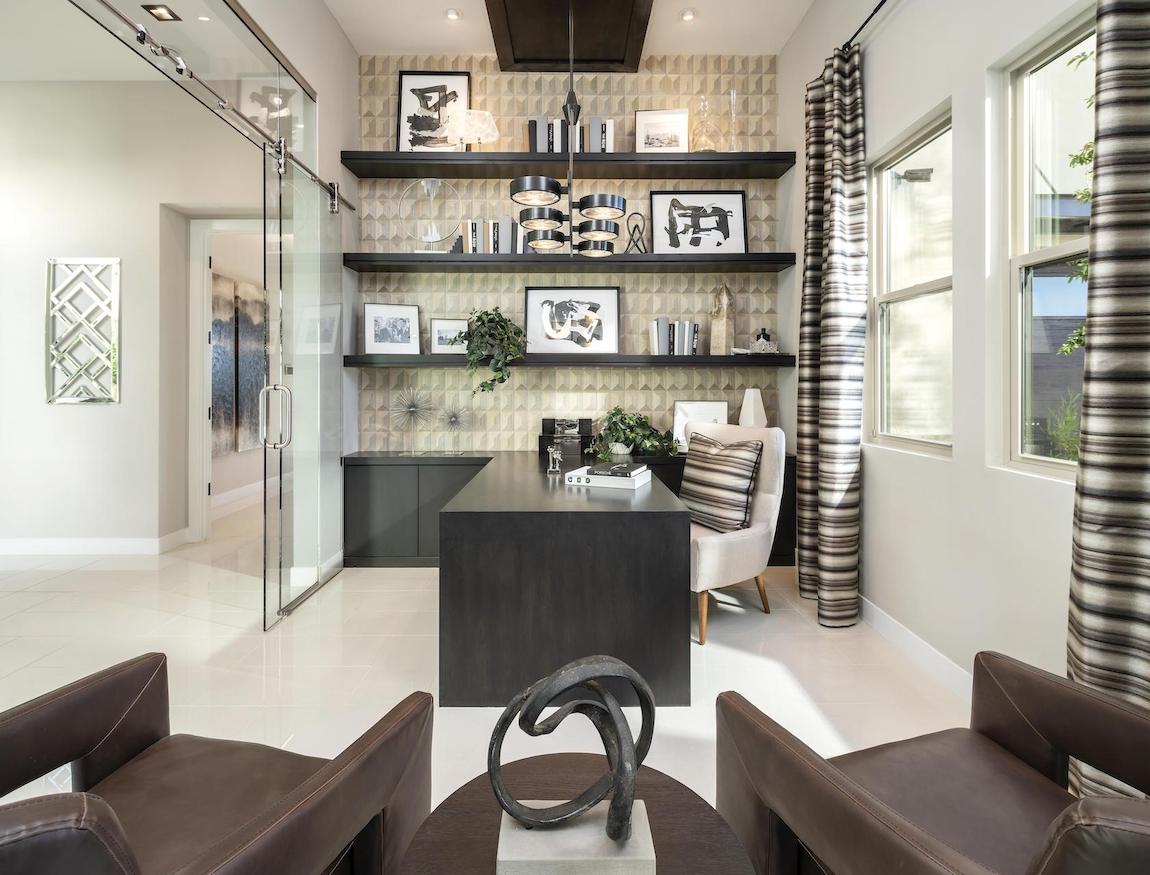 5. Emphasize Bathroom Features with an Accent Wall
An accent wall can be a perfect way to emphasize a great feature like a freestanding tub. It's a sublime way to instill a sense of the extraordinary in an otherwise ordinary space. We suggest using waterproof materials like tile to accent a space like a bathroom.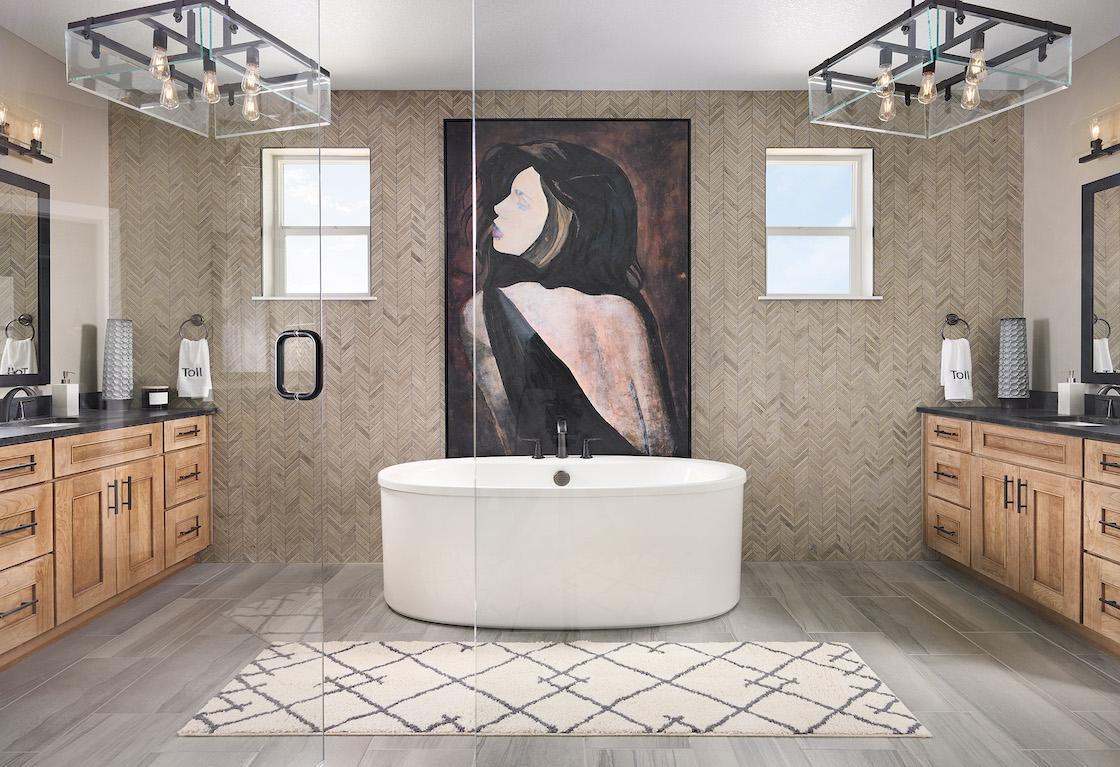 6. Hand-Painted Murals as Accent Walls
Hand-painted murals are perfect for any design style. For a more contemporary or sleek design, you can try a hand-painted marble pattern. The soft colors create a serene experience for any bedroom.
7. Stone Accent Walls
Stone provides a stately feel that is at once both strong and subtle. Whether light and bright or dark and dramatic, it enhances the design without having to adjust the layout of the room. Stone is a great material from indoor and outdoor kitchens, or bold entryways, stone accent walls make a bold statement.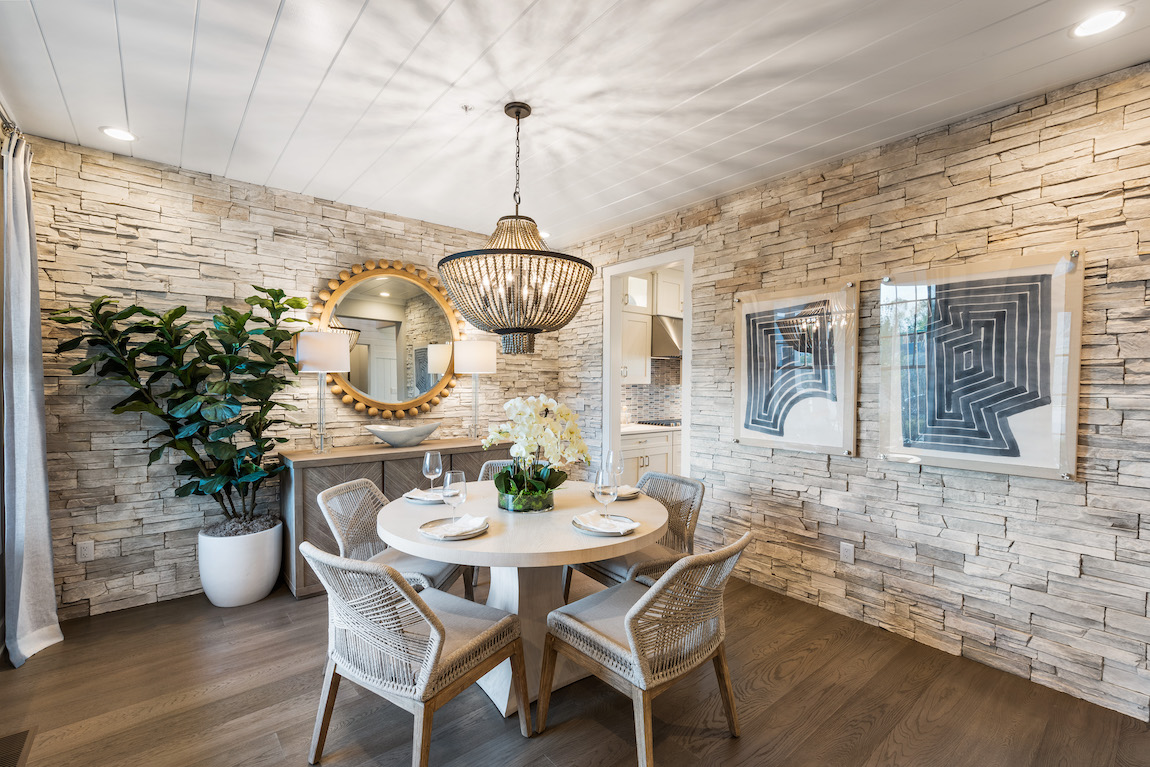 8. Geometric Accent Walls
Make a statement with a multidimensional and bold wallpaper in your bedroom. At first glance this design simply looks like colorful stripes, but a closer inspection reveals silhouettes. Beautiful and dynamic!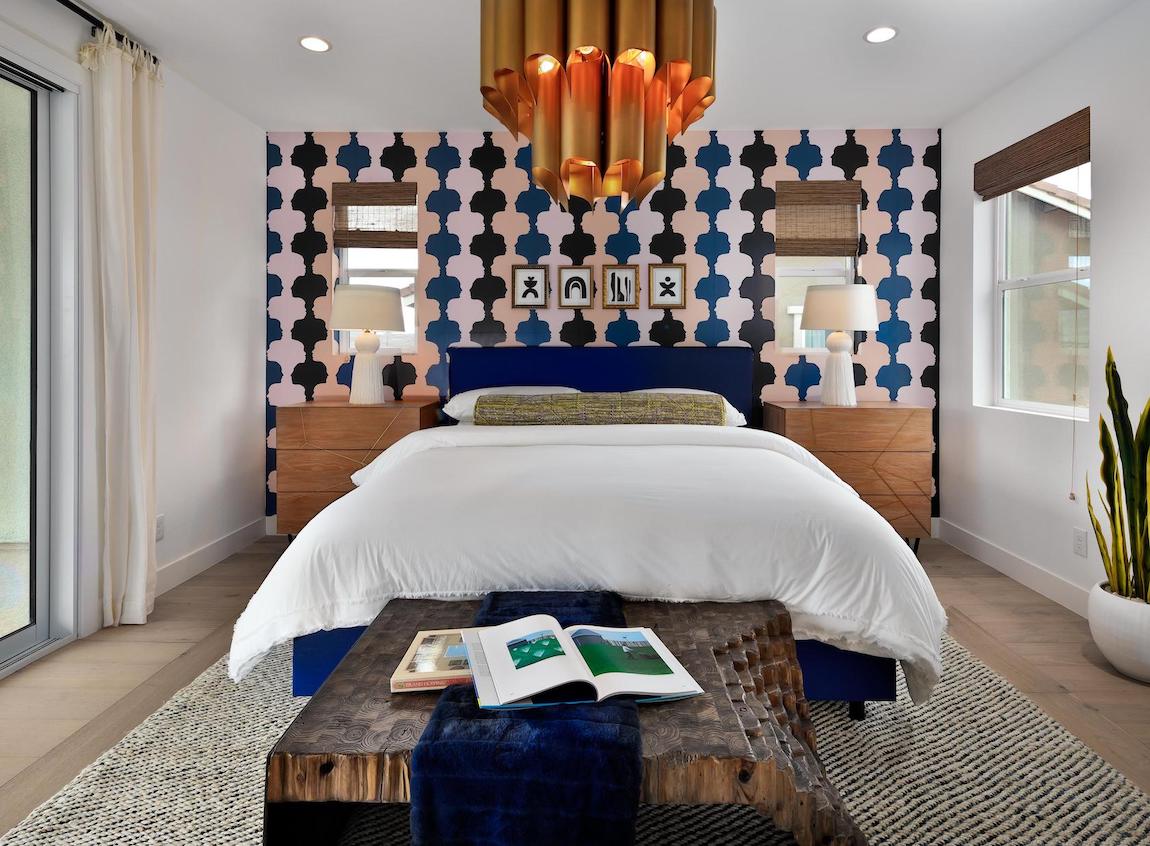 9. Create a Functional Accent Wall
Create a focal point that serves a purpose. At first glance, this unique custom millwork appears to be nothing more than a fun, visual element accentuated by a faux copper wall. A closer look reveals an entertainment center, including a soffit designed to house the accent lights and shelving for storage and décor. Using storage as an accent wall can be as easy as adding bookshelves to a study, or custom cabinetry to a living room.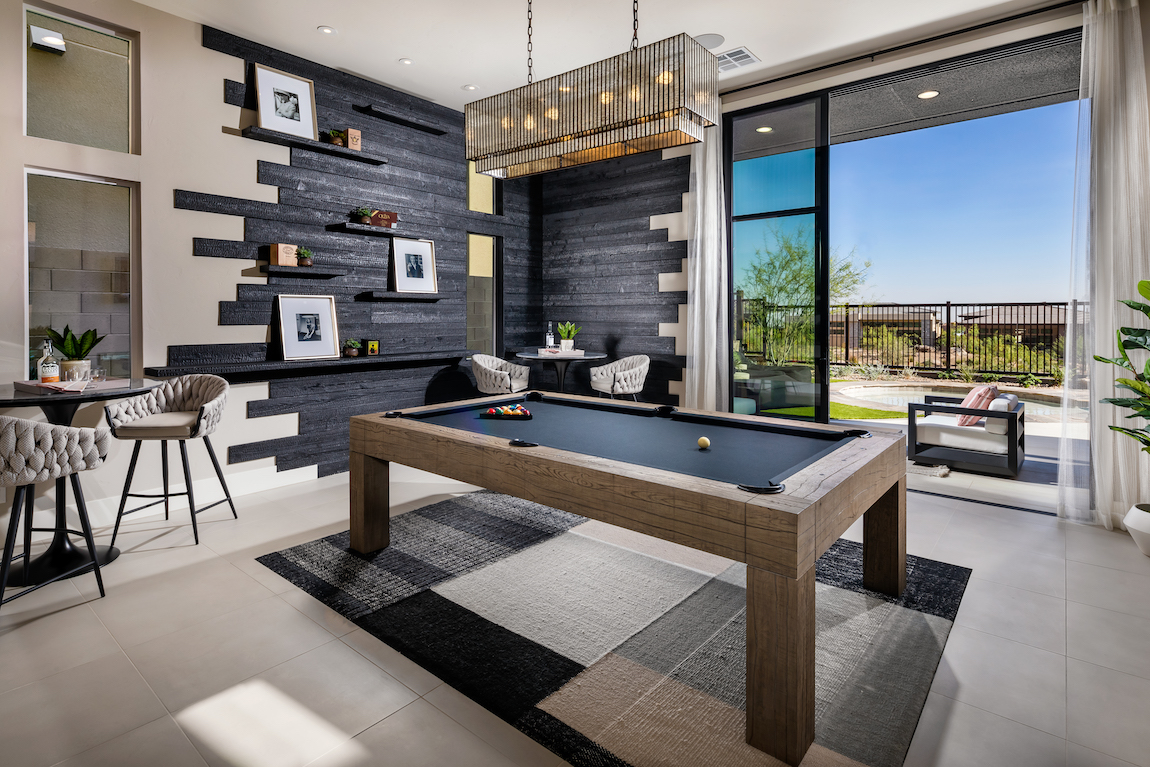 10. Pastel Toned Accent Wall
Accent walls don't have to make a bold statement. Balancing the backdrop of your main bed wall with pleasing pastels create a sense of orderly calm.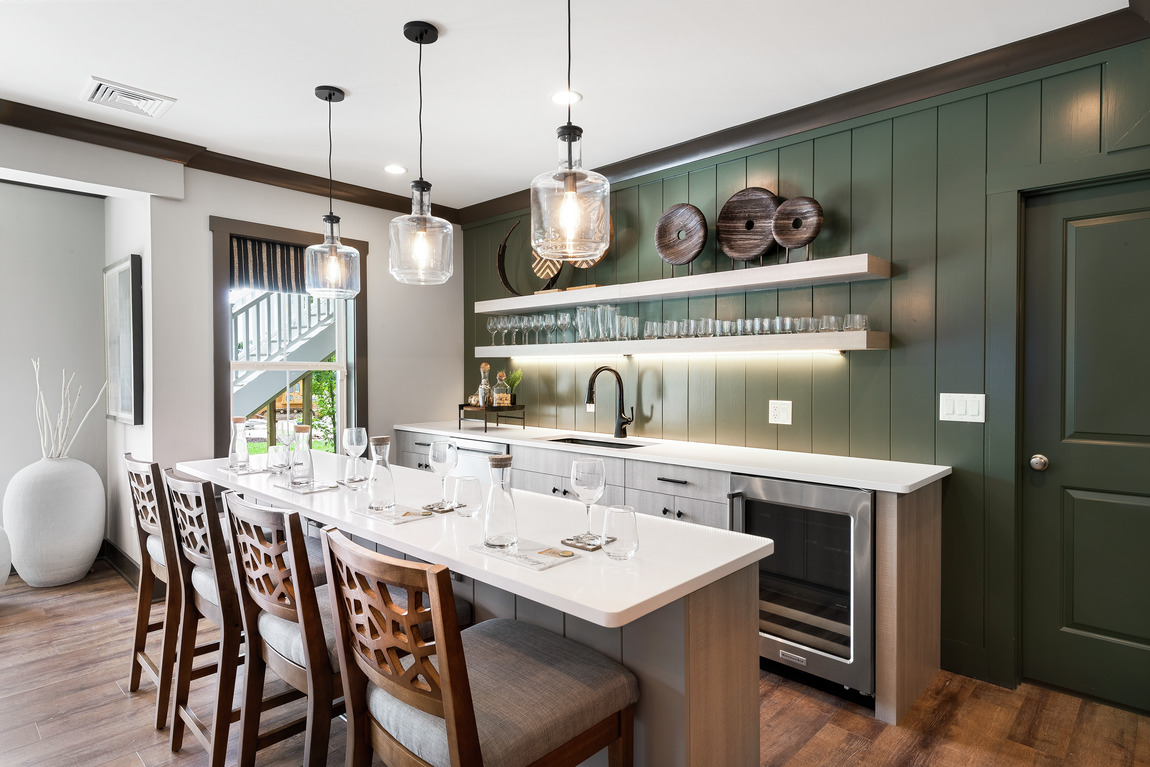 11. A Splash of Color
Elevate your child's bedroom with a colorfully painted design like abstract flowers. A whimsical design provides a vibrant place to play and grow while being stylish for the years to come.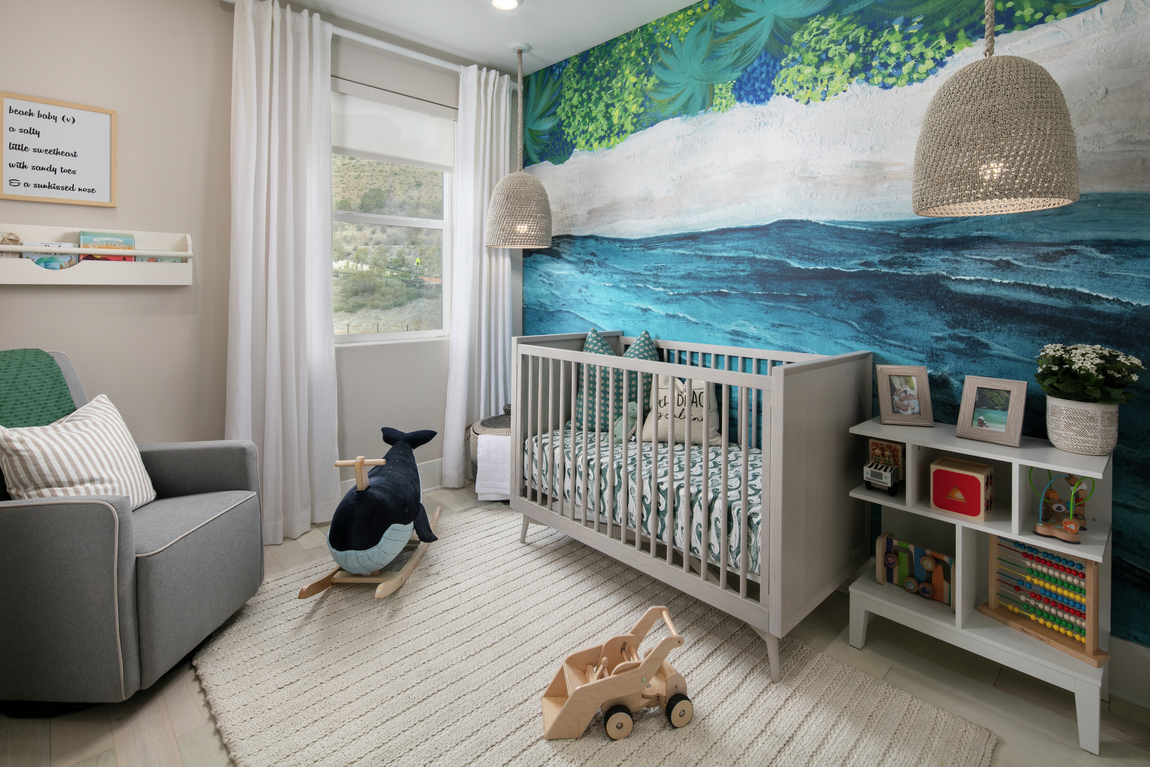 12. Stone Accents in the Foyer
Accentuate the entry of your home with an extension of the outdoors. A stacked stone wall creates a fluid transition from the exterior of the home to the inside.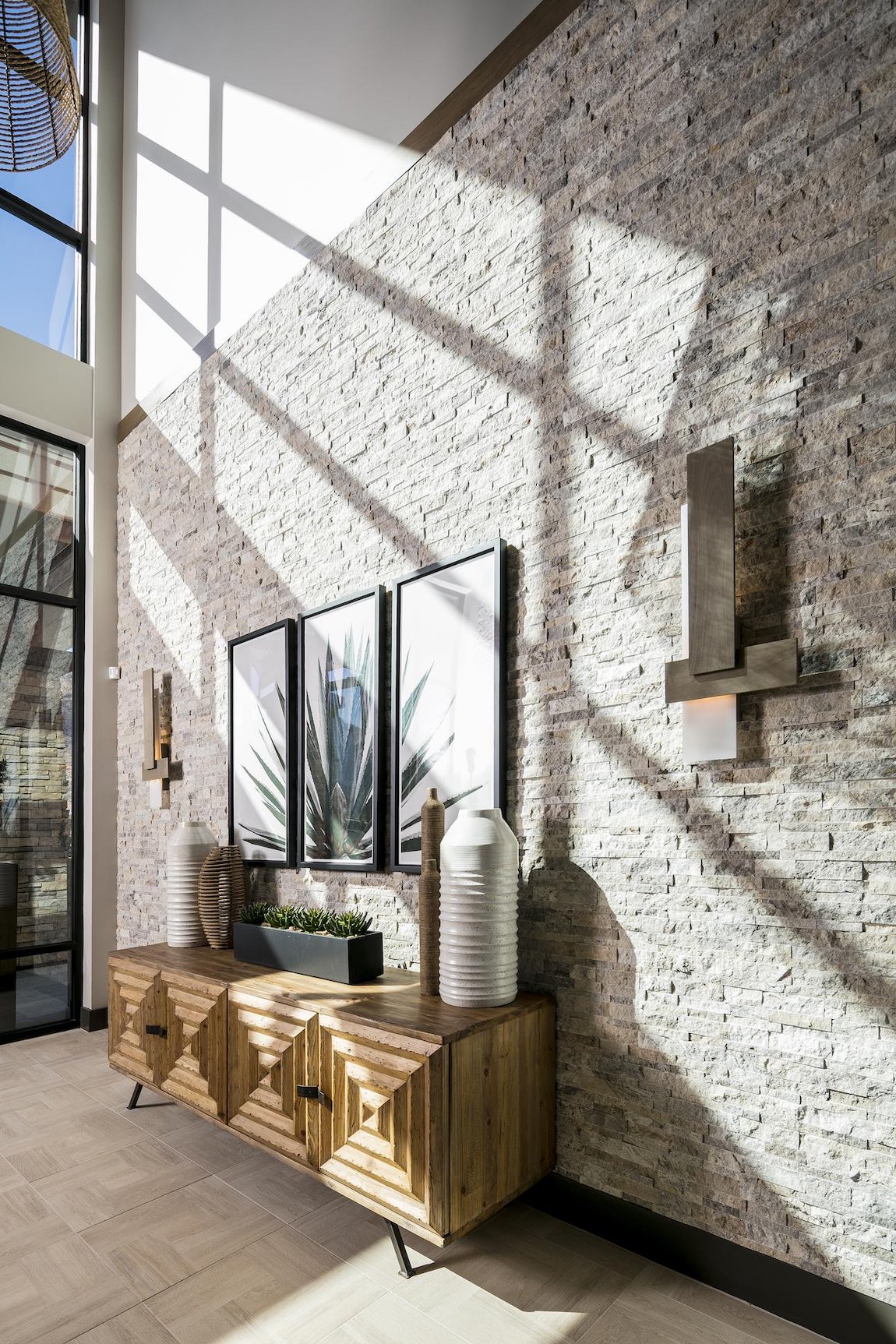 13. Add Dimension with Wood
Using texture and dimension as an accent can elevate the overall impact of a space. Using wood panels in an unexpected way can keep a room feeling fresh and modern.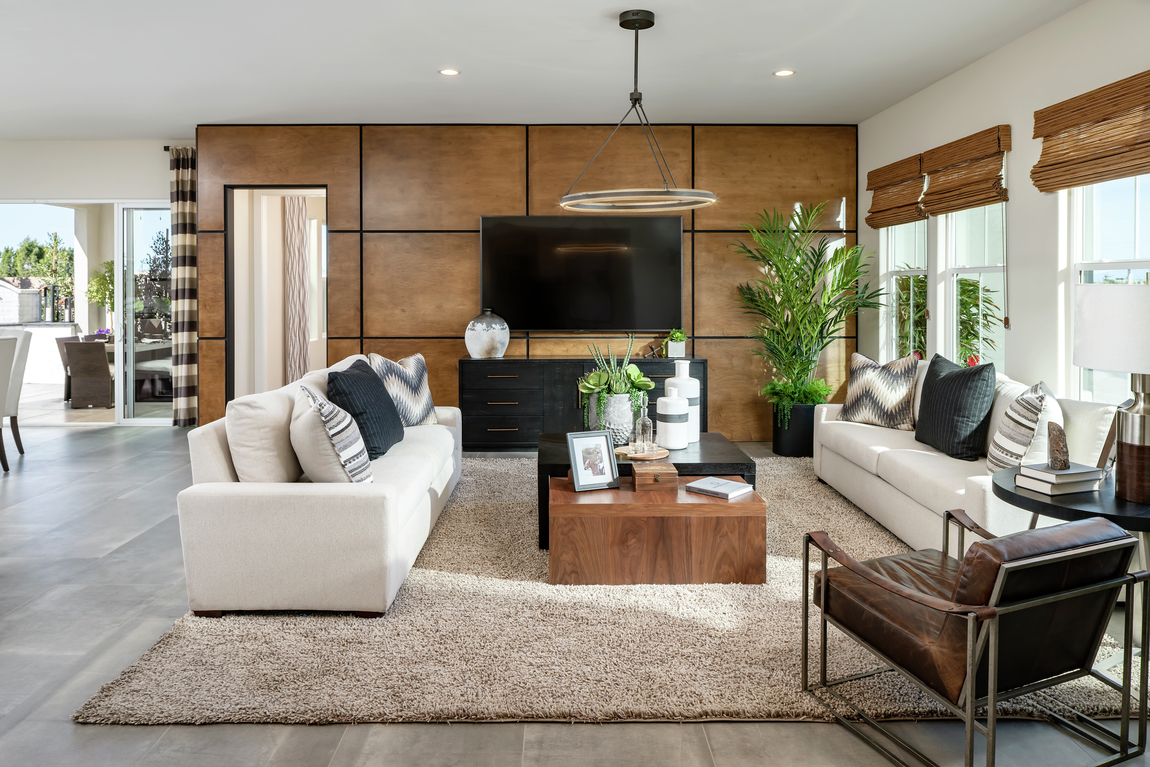 14. Try an Industrial Style Accent Wall
Give your walls an immediate transformation with this industrial look. Create an urban feel and add dimension by bringing cool-toned brick from the outside in.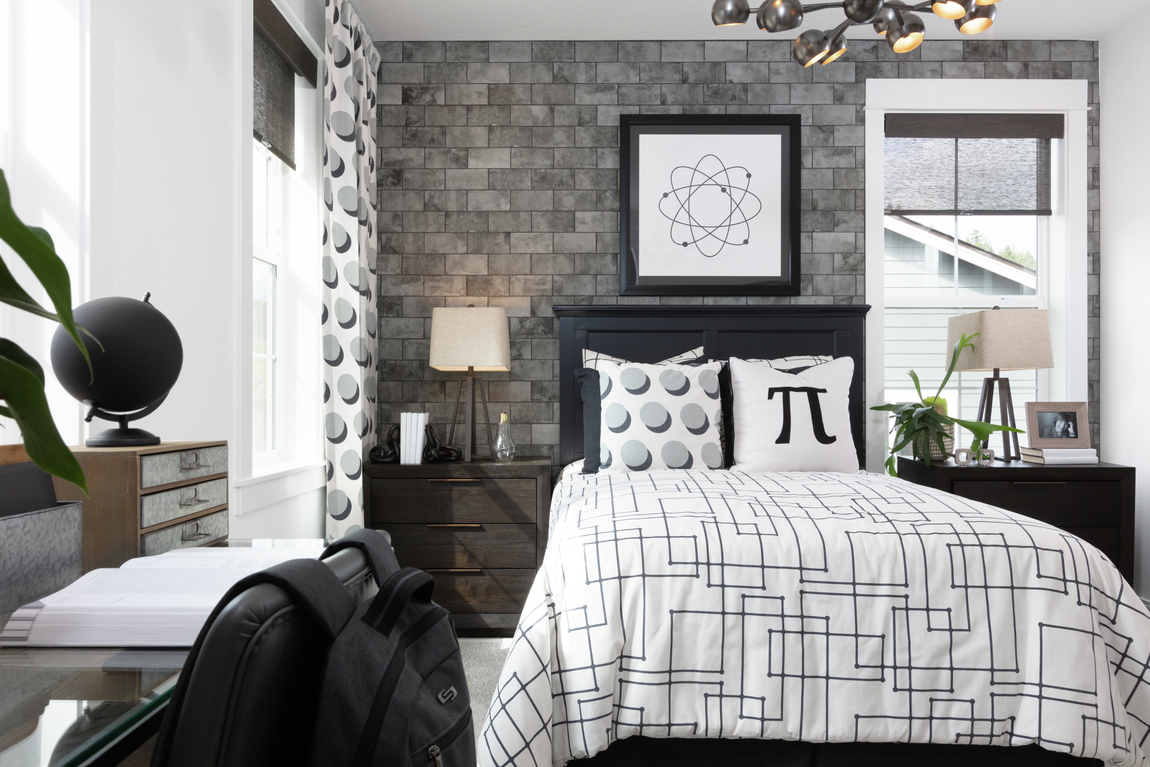 15. Monochromatic Accents
The monochromatic integration of this accent wall brings visual interest to the room by adding texture. Sticking to one color is a subtle design that allows the décor to serve as the true accent in this room.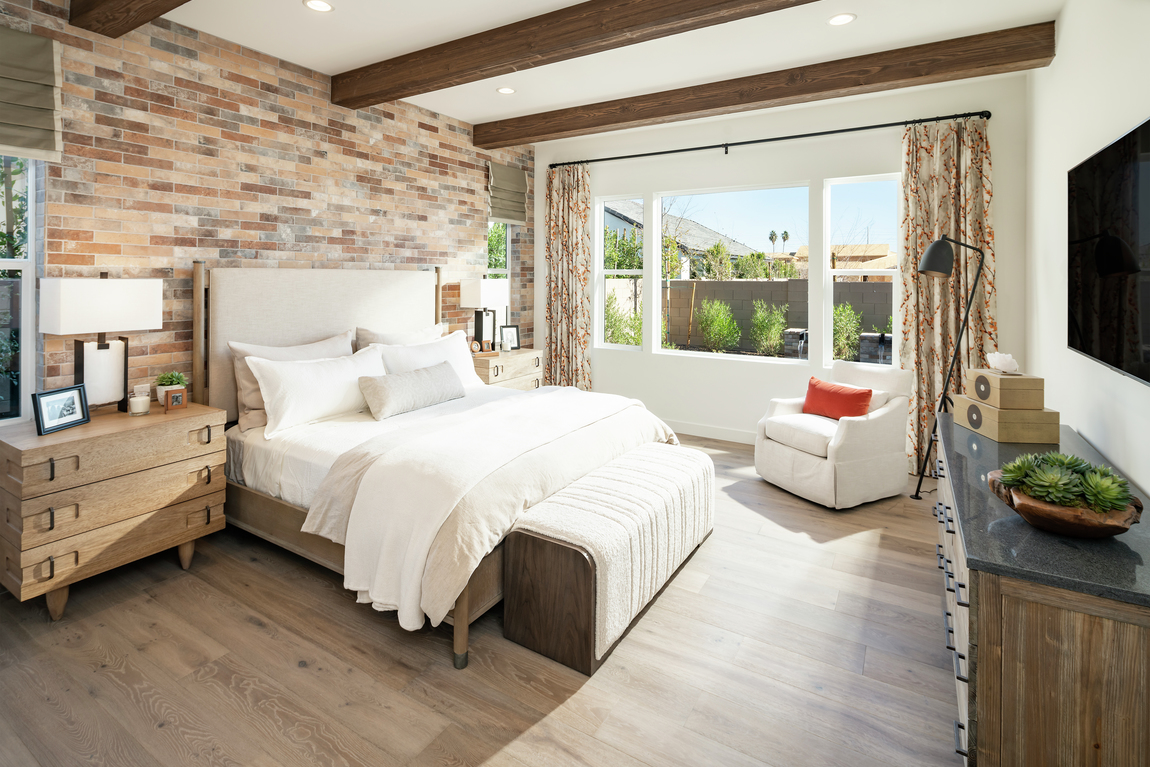 16. Accent on Architecture
A minimalistic home design makes this three-dimensional accent wall a unique and unanticipated element that is sure to catch the eye and draw attention to the architectural elements like ceiling height.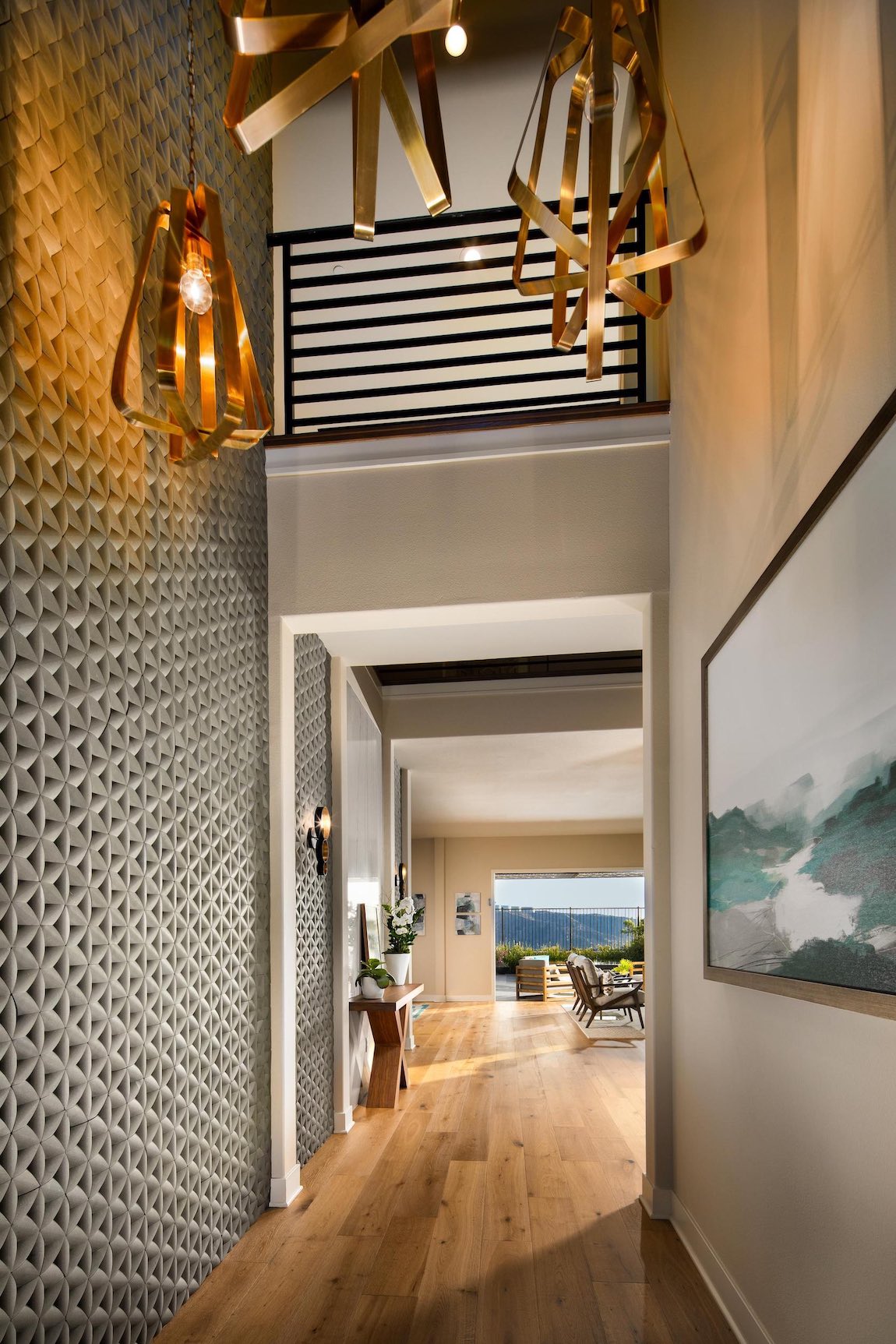 17. Bold Bedroom Accent Wall
A bold yet simple graphic design on this headboard wall acts as art while contributing balance to the overall composition of the room.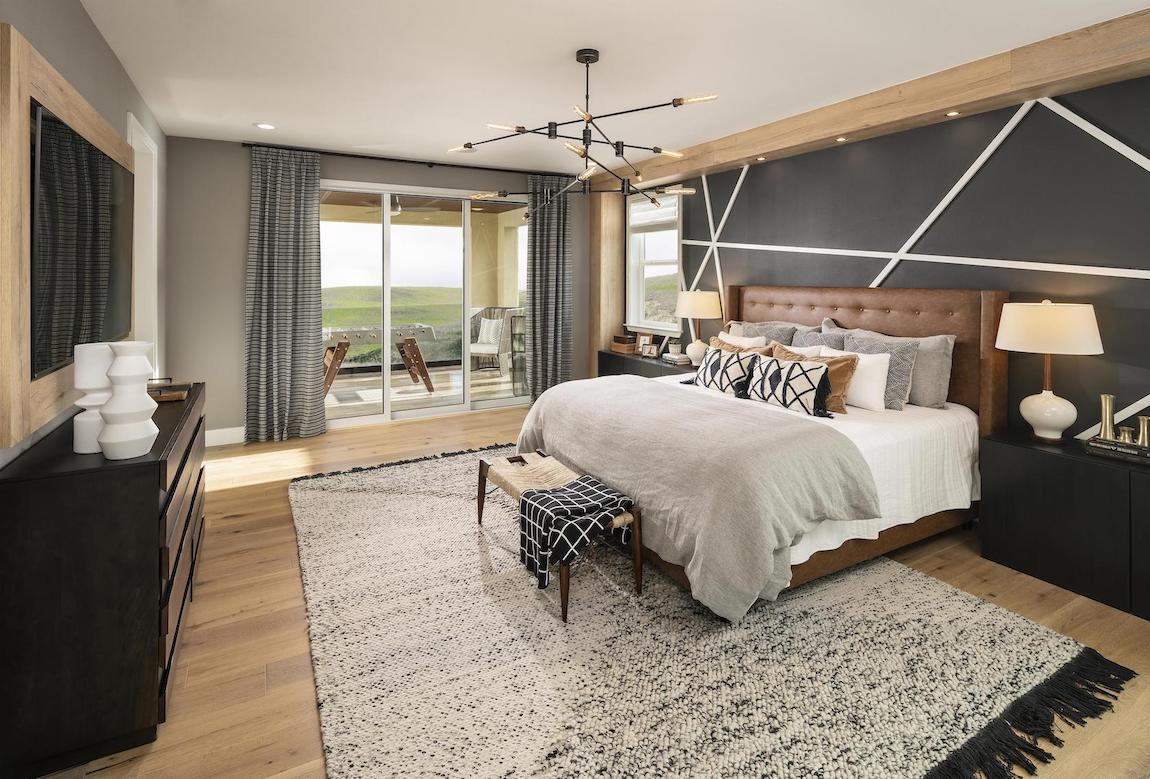 18. Add Bold Lighting Fixtures
Tubular lights are a unique way to illuminate a room while also doubling as a statement wall. The lighting tubes also add dimension and can serve as a unique headboard in a bedroom.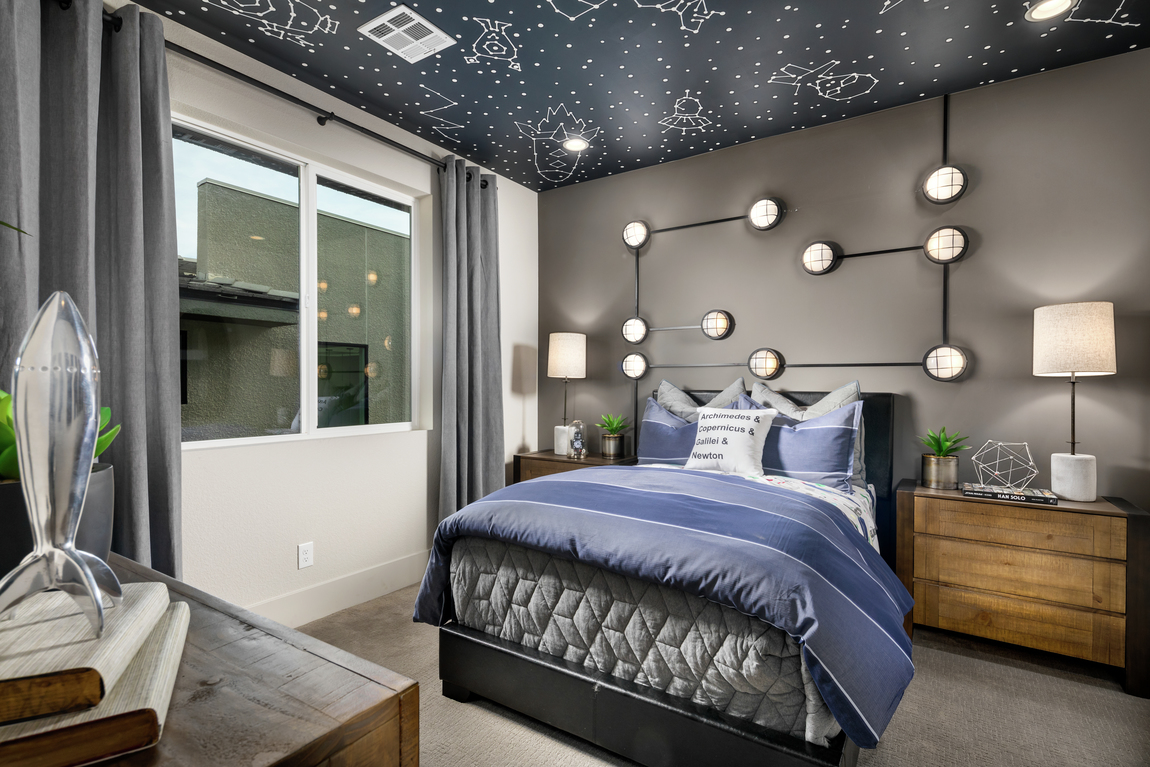 19. Warm-Toned Brick Accents
A brick wall balances the soft colors and femininity of a bedroom. This statement wall helps warm up the room and provides a cozy feel.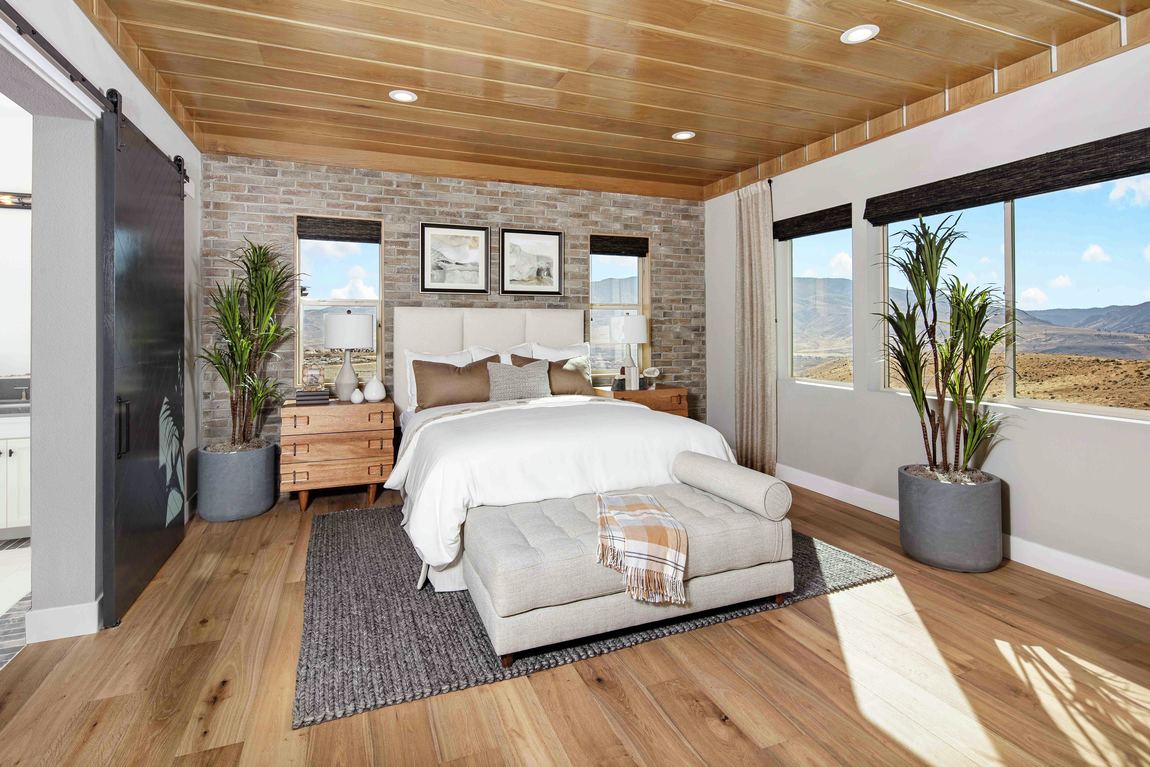 20. Shabby-Chic Inspired Wall
A painted wood trim detail creates a fresh and sophisticated look. The dip between each panel adds an unexpected layer of dimension and visual interest.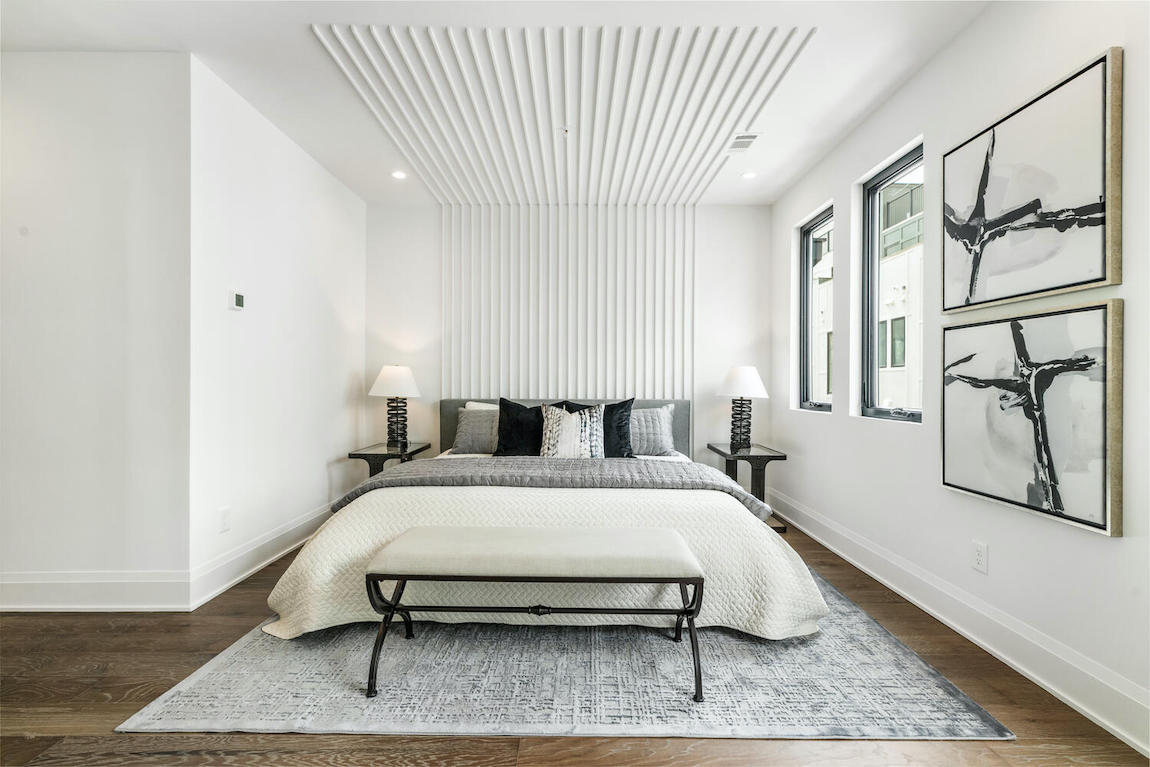 21. Shiplap Accent Wall
Brighten up a room with a stained shiplap accent wall. This material will add a softness to any space, including a nursery.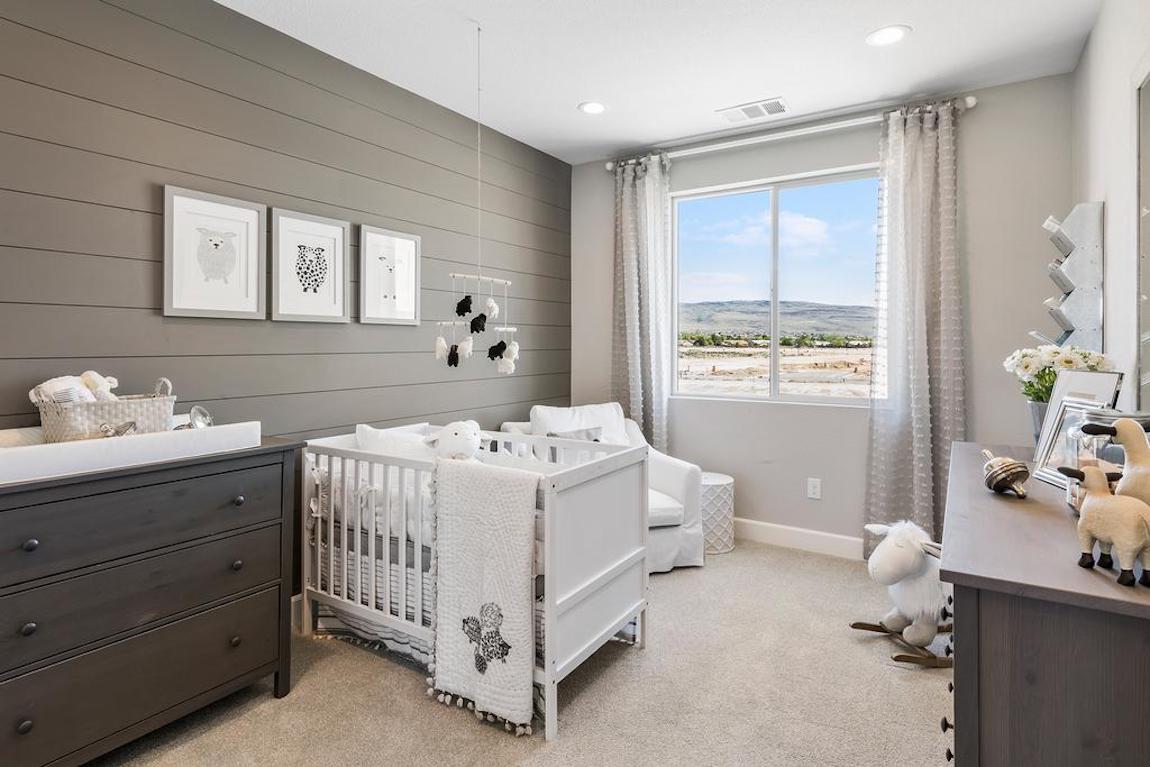 22. Ceramic Tile Statements
This ceramic wall tile beautifully mimics a concrete brick. The clean lines and change in texture are the perfect complement to this industrial-style bedroom.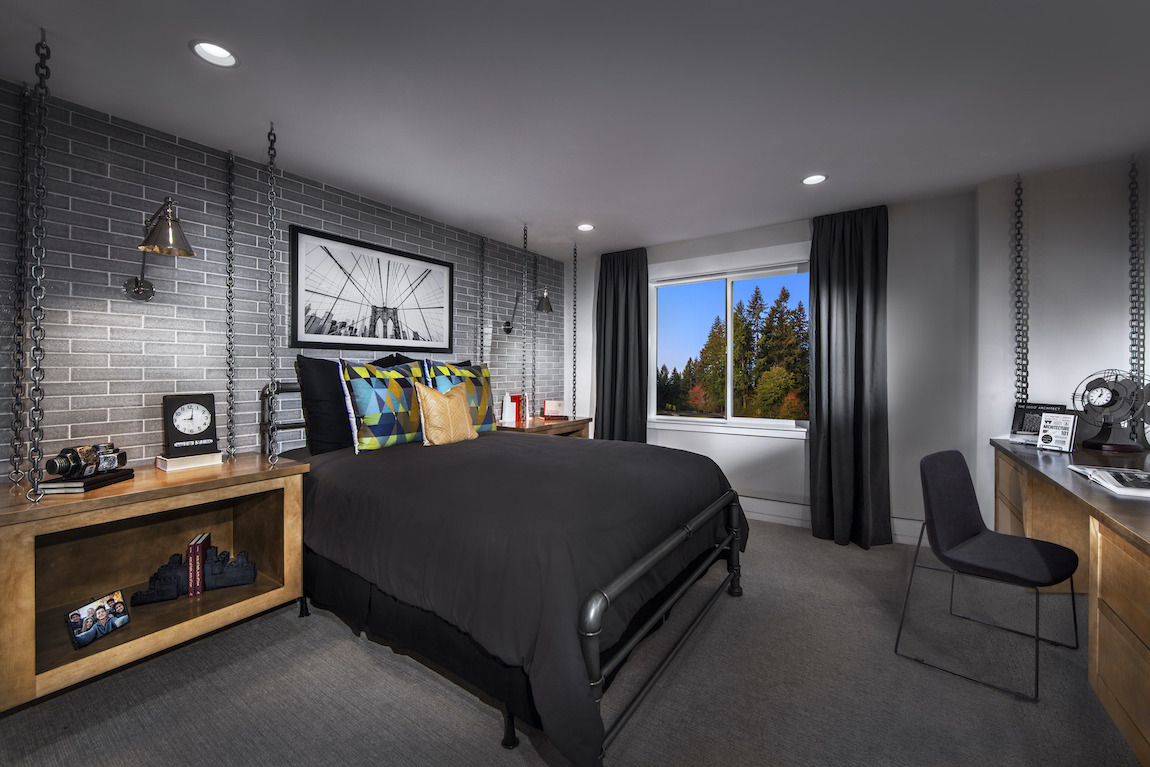 23. Wall Murals
Wall murals are a great way to accentuate your home in a truly custom fashion. Large-scale graphics provide the opportunity for magnified self-expression and can offer flexibility that other accent wall applications do not.
A large-scale organic botanical print makes a bold statement in this bedroom. With its natural silhouette, layering soft, neutral finishes throughout the rest of the room lets the accent wall shine.

— TRIO Design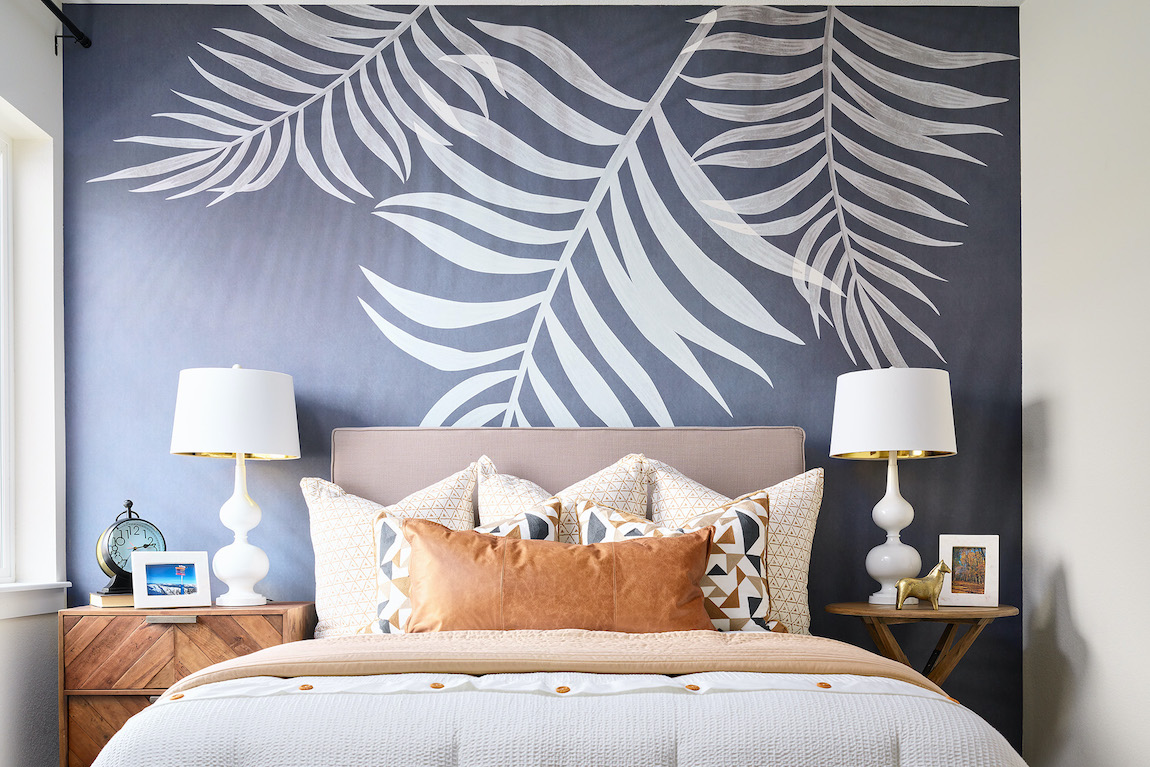 24. Painted Brick
Make a bold statement with painted brick accent walls. A modern take on the exposed brick trend, this feature catches the eye with both texture and color.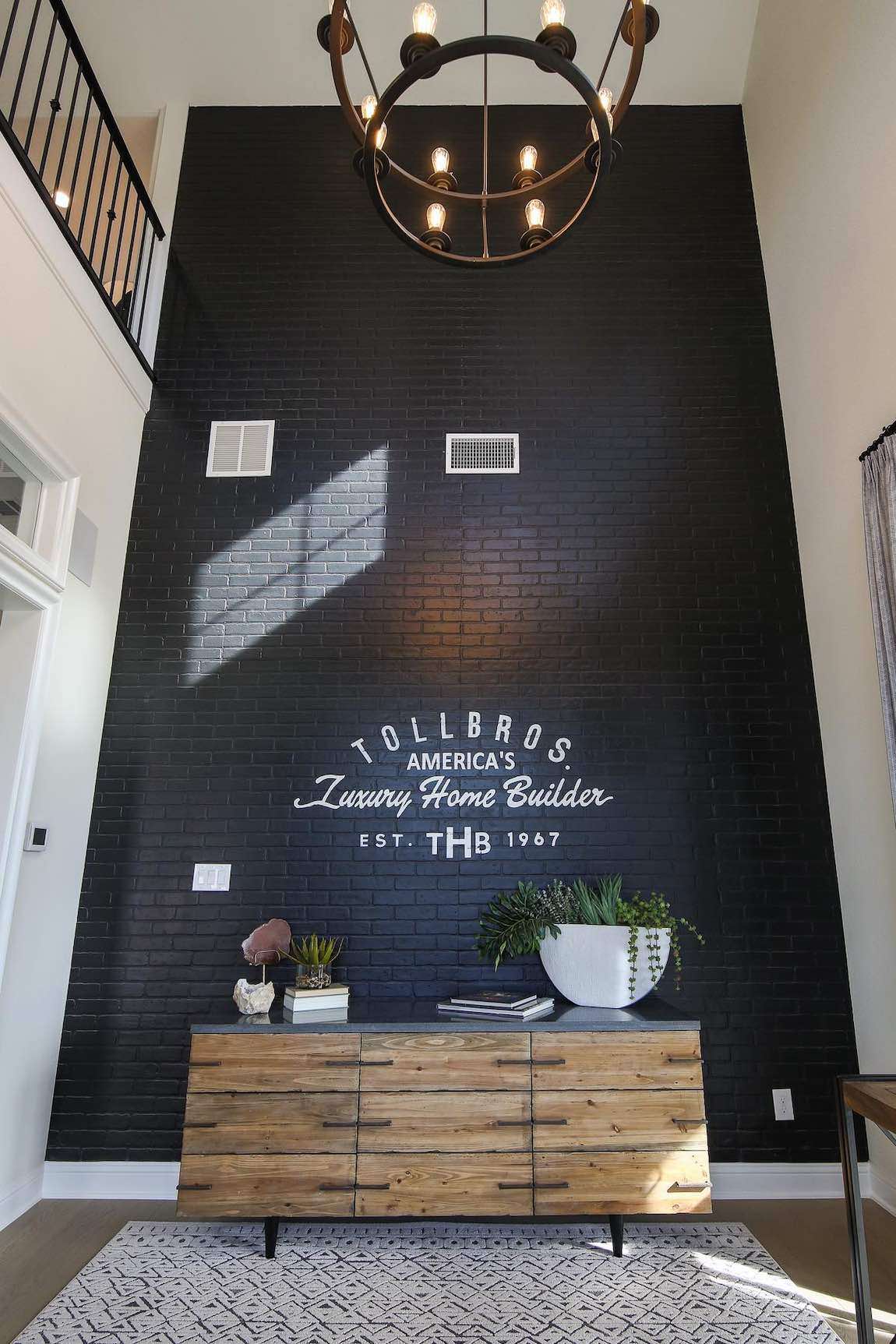 25. Unexpected Trim Applications
The trim application on this wall extends through the ceiling. Adding an unexpected twist to otherwise traditional trim elements creates a focal point for the design.