Last updated on September 21st, 2020
Art is so much more than something you hang on your walls. A thoughtfully curated collection creates an experience for you and your guests. It provokes an emotional response. Art is also personal. It communicates a story about the people who live there. What they find beautiful, interesting, challenging, important. Sound a little intimidating? It doesn't have to be.
Having curated the art for thousands of homes over the years at a variety of price points, we're sharing three key considerations for identifying and placing art that will reflect your tastes—and wow your guests.
Start with a Story
When we're selecting art for your home, we always start with a story. What kind of person lives here and what kind of pieces would resonate with their lifestyle? How can we create an aspirational space that delights and inspires? Using those questions as a guide, we lay the foundation of furniture, colors, finishes, and textures. Then the art provides the voice to the space—it's what makes the space memorable.
For the dining room in the Toll Brothers Candelas model, for example, we envisioned a story about the homeowners being an adventurous, well-traveled young couple. We fell in love with this photograph that made us think of far-flung places and made it the focal point of the room. It's an instant conversation starter.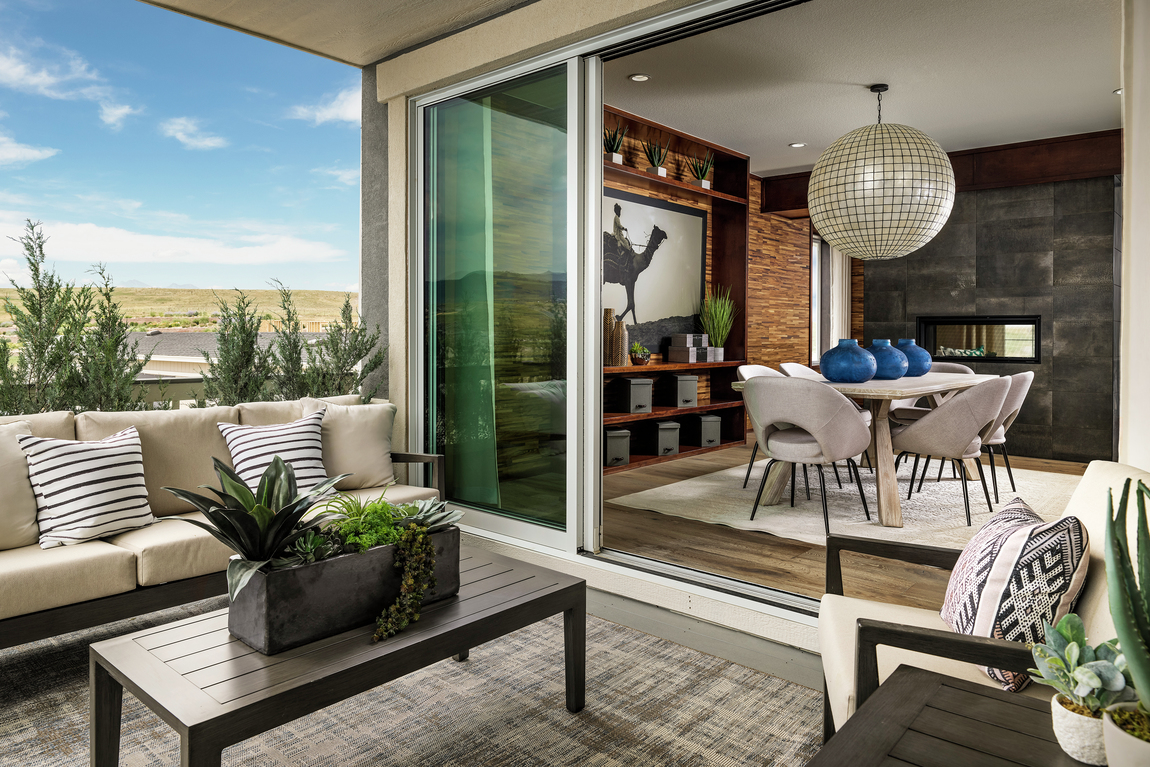 Define Your Focal Point
Think about each room from the perspective of a visitor. When you enter a space, where does your eye naturally travel? Once you've identified the focal point, orient everything else around that so that the eye will always come back to that point.
If you're looking to up your style game, consider building a room around a particular piece of art that you love. Place it in the area of greatest focus in the room and then think about how you can use color, lighting, texture, fabrics, and furnishings to reinforce your art as the anchor your space.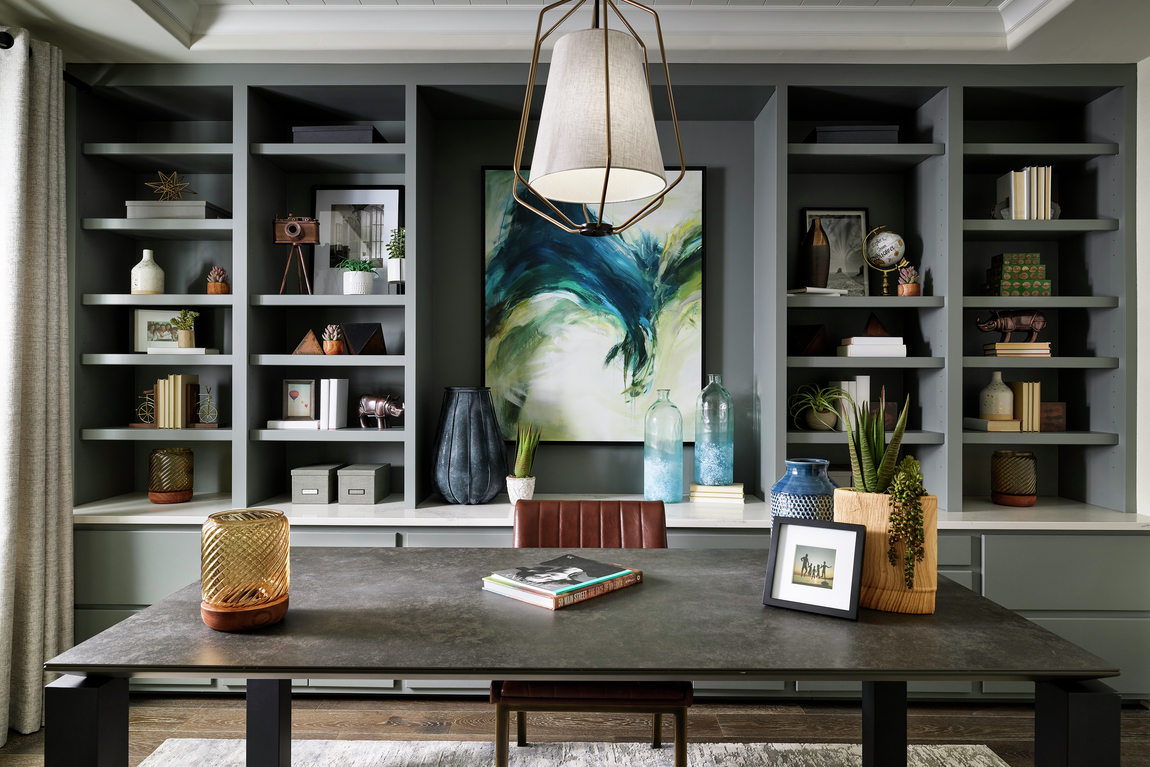 Think Outside the Frame
A room full of paintings is a gallery, not a living room. What makes art in the home interesting is a diversity of scales and materials. The focus on a large-scale wall hanging is reinforced when it's framed by smaller sculptural objects. A cool, textural art element on one wall is complemented by a more traditional framed watercolor on an opposite wall. Think about the art for a particular space as a collection of items of different shapes and sizes that all help tell a cohesive story—your story—vs. each being a standalone piece you happened to like.
Take this study in the Toll Brothers Chatfield Orion model, for example. The two large sculptures anchor the painting on the wall while an array of objets d'art on the shelves create areas of interest everywhere the eye travels.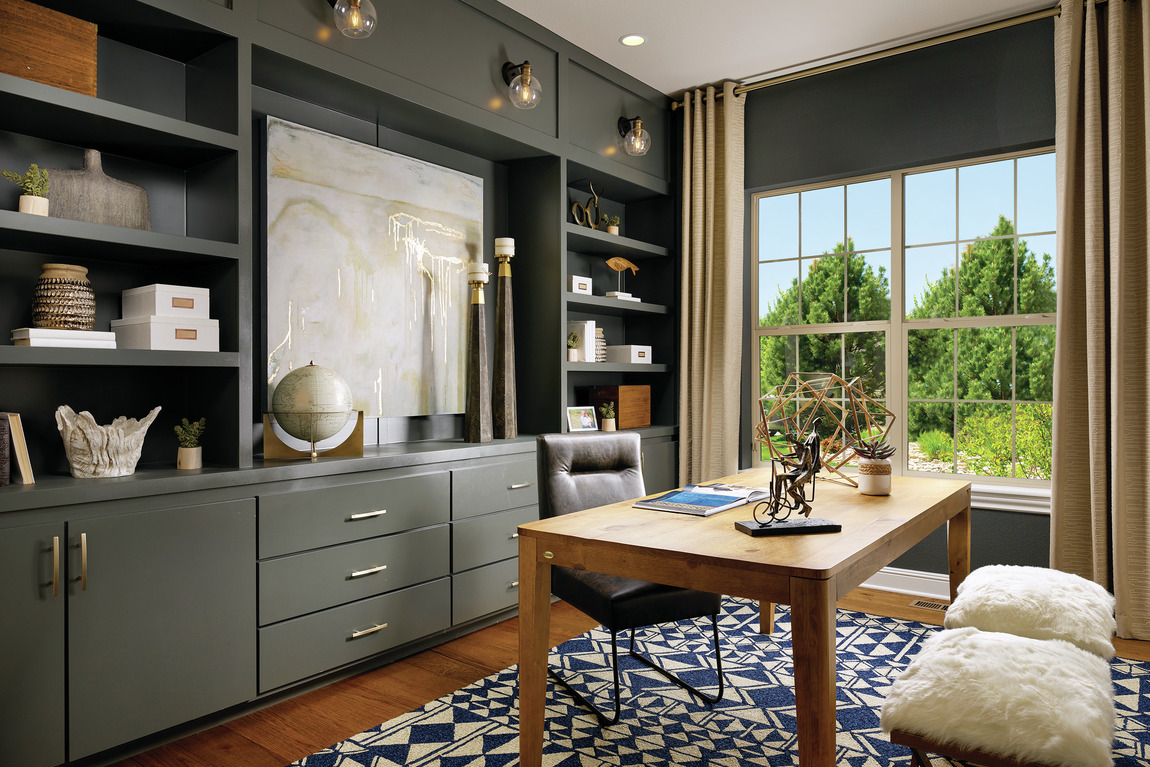 The most important thing to remember about choosing art for your home is that you don't have to do everything at once. Take the time to find great pieces that genuinely speak to you and you will eventually build a collection that tells your story.