Last updated on August 24th, 2022
Whether you're purchasing your dream new construction home or preparing to update your existing one, considering the exterior home colors is crucial. Your home's exterior is the first thing you and your visitors will see when walking up to the front door, so you want the look to be just right. There are many different color combinations you may want to consider based on the architectural style, materials used, or the surroundings of your home.
Scroll through a variety of Toll Brothers homes, ranging from modern farmhouse to modern to craftsman, all with unique exterior color combinations. And when it comes to your home's interior colors, feel free to explore How to Choose the Perfect Color Palette for Each Room.
1. White painted brick entry and courtyard are in striking contrast to the deep blue board and batten modern farmhouse.
2. Gray-blue shutters with red door for a traditional feel with craftsman detailing and white board and batten cladding.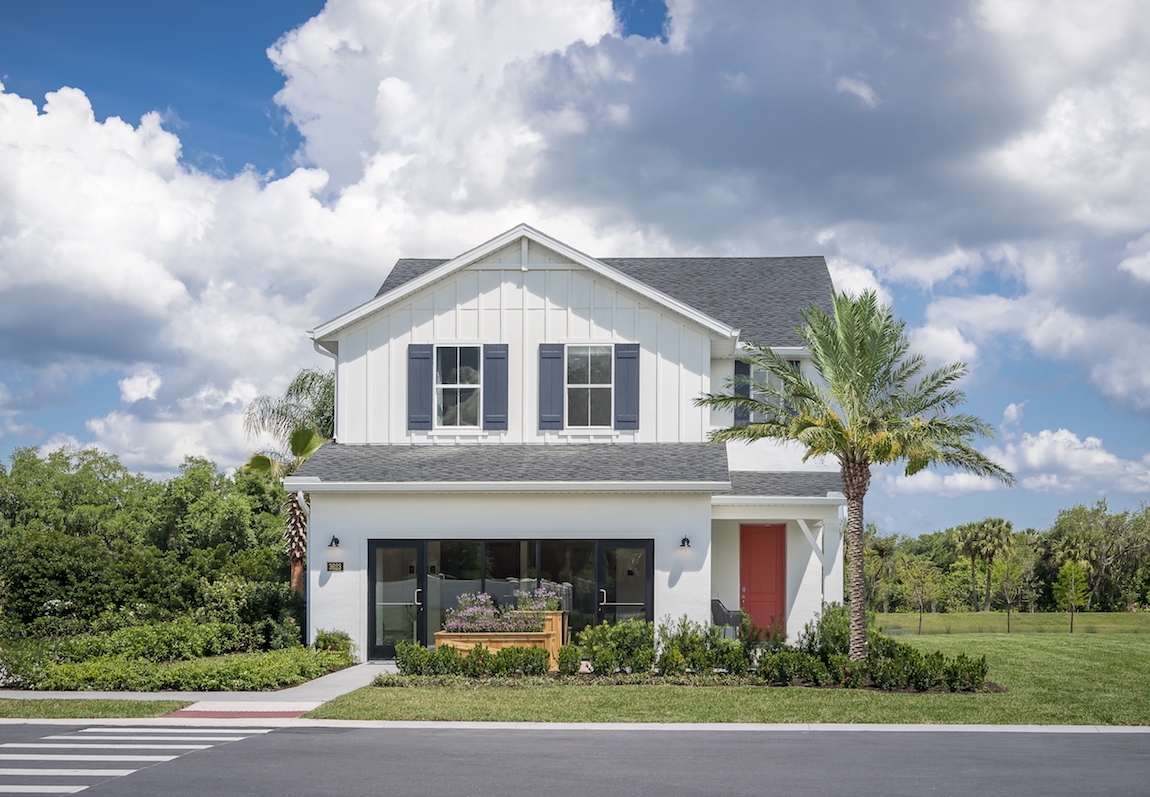 3. A modern farmhouse with warm masonry across the first floor and a cool blue vertical siding on the second floor are balanced by the dark window and roof colors.
4. Modern design in a warm dark green with entryway in a textural contrasting natural wood shiplap cladding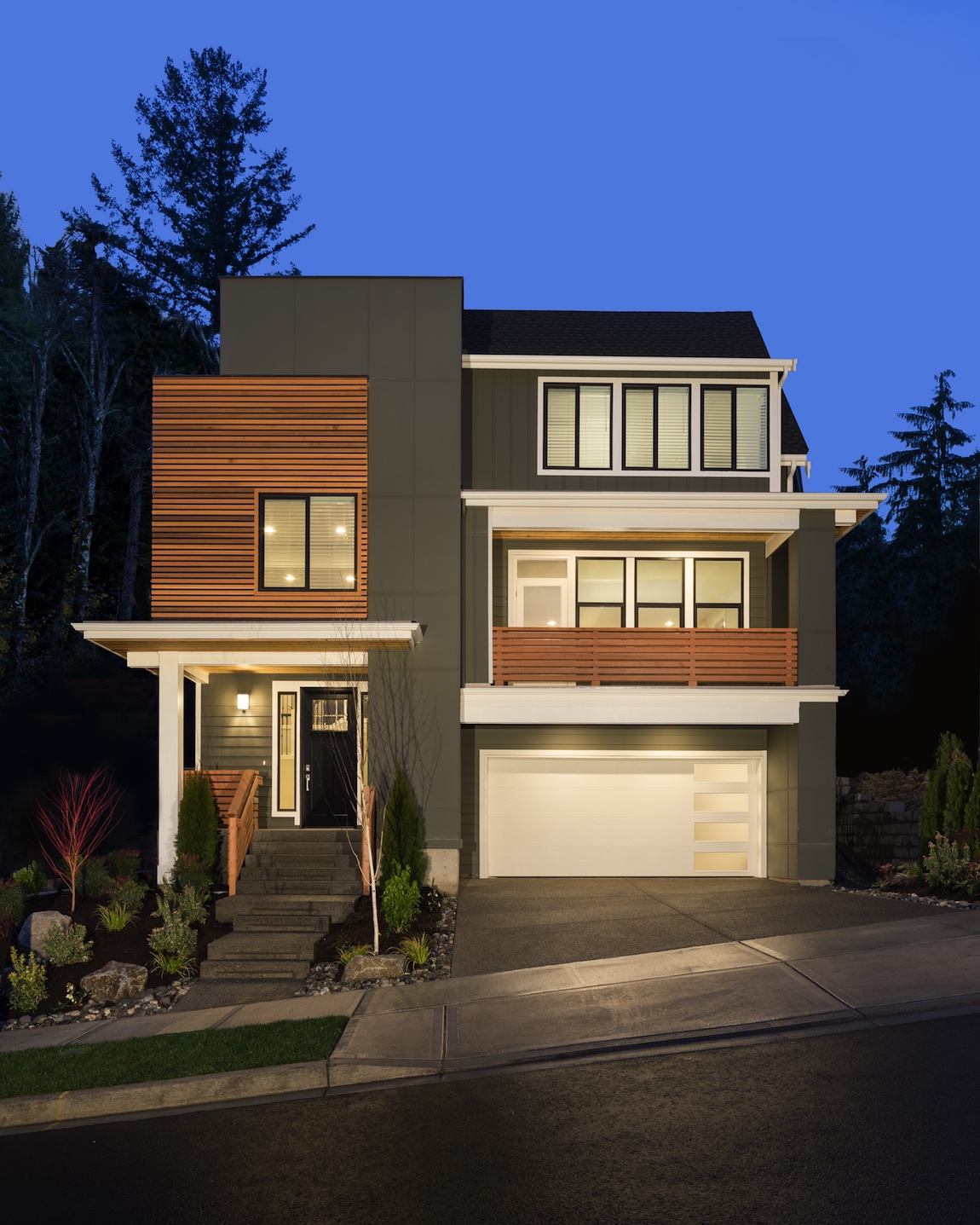 5. Bright green Craftsman beveled cladding home with light grey shingles on the second floor and a porch with white columns and stone bases.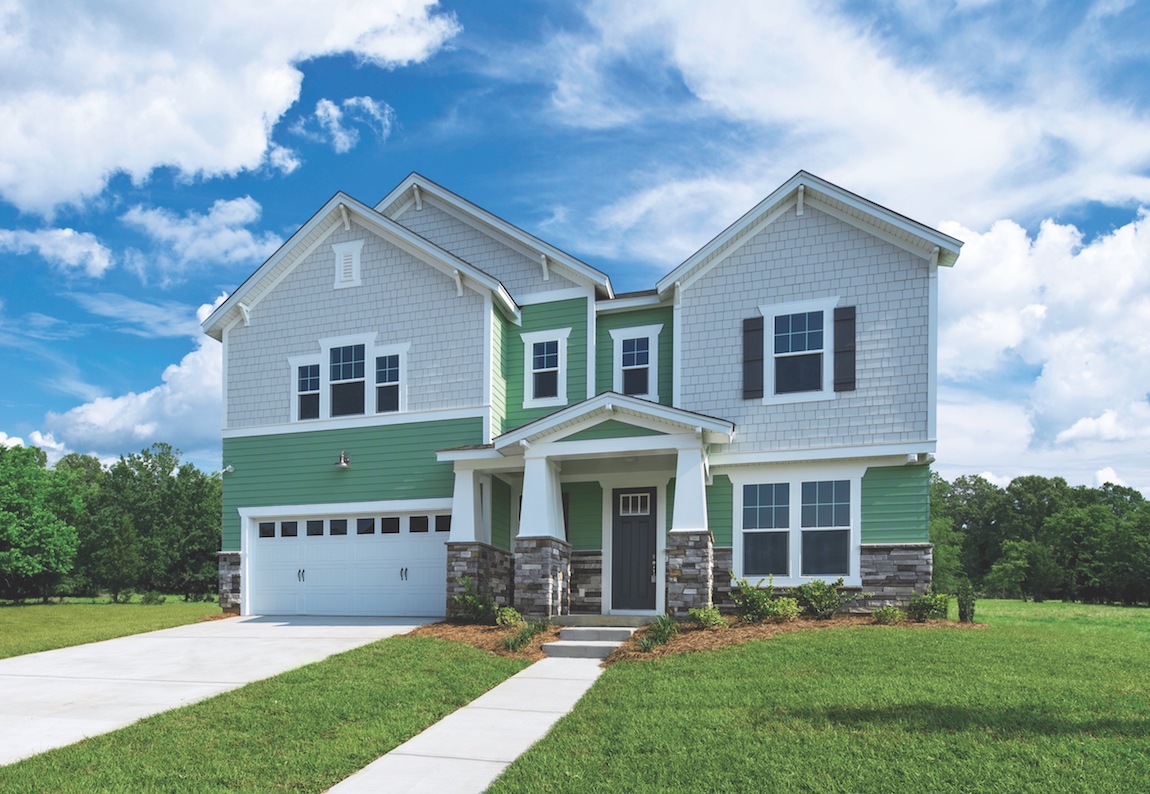 6. Bright colored turquoise blue entry door on a dark graphite shiplap and stone Contemporary.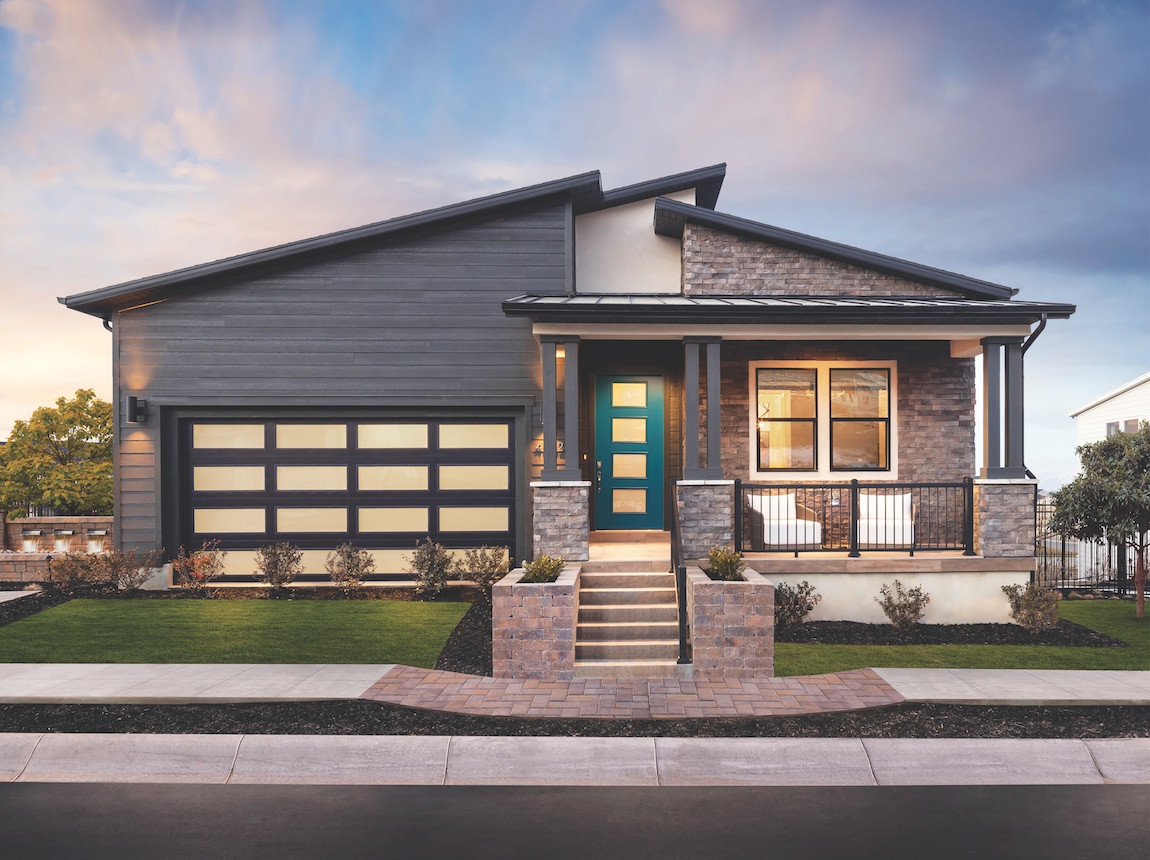 7. Exterior home colors can be subtle as highlighted in this neutral color shake home with stone wainscot and terra bronze metal roof accents.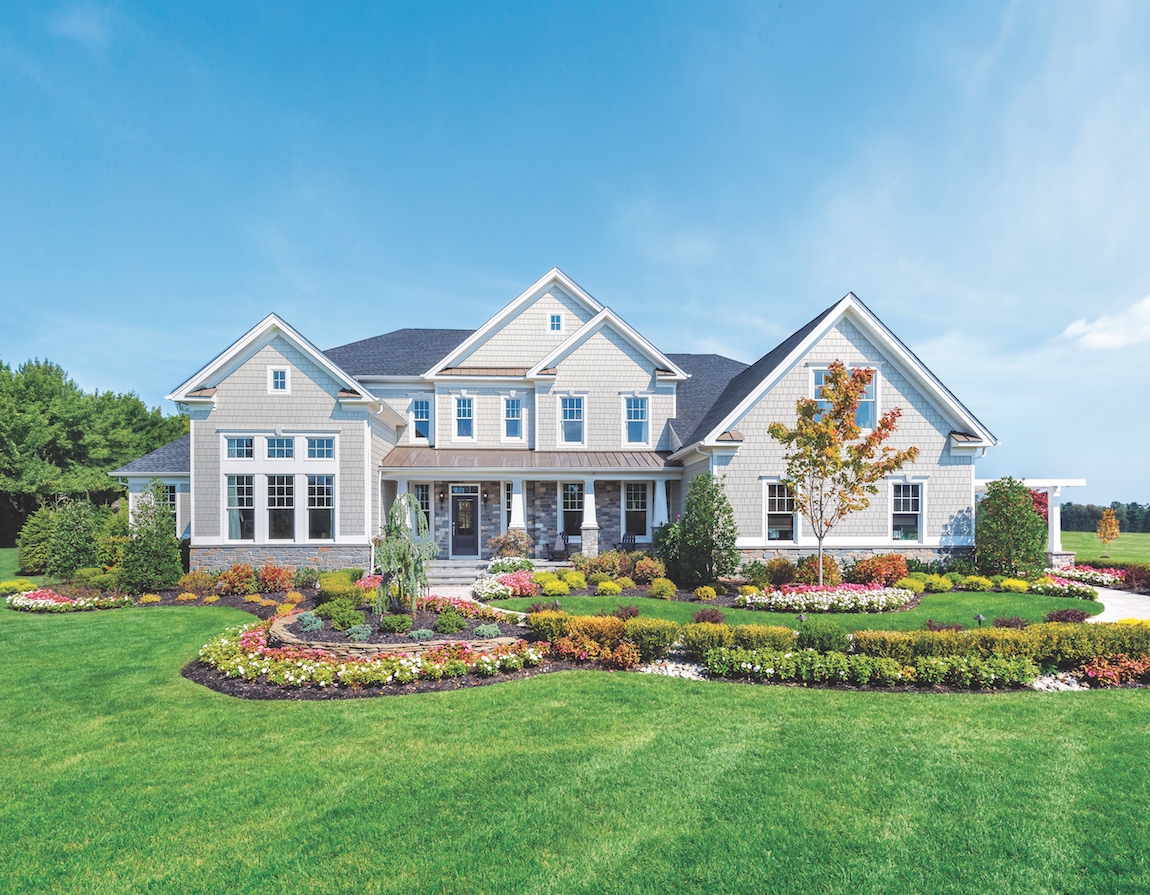 8. Dark red modern farmhouse with board and batten mirrored in the design of the stone courtyard with dark simplistic arbor.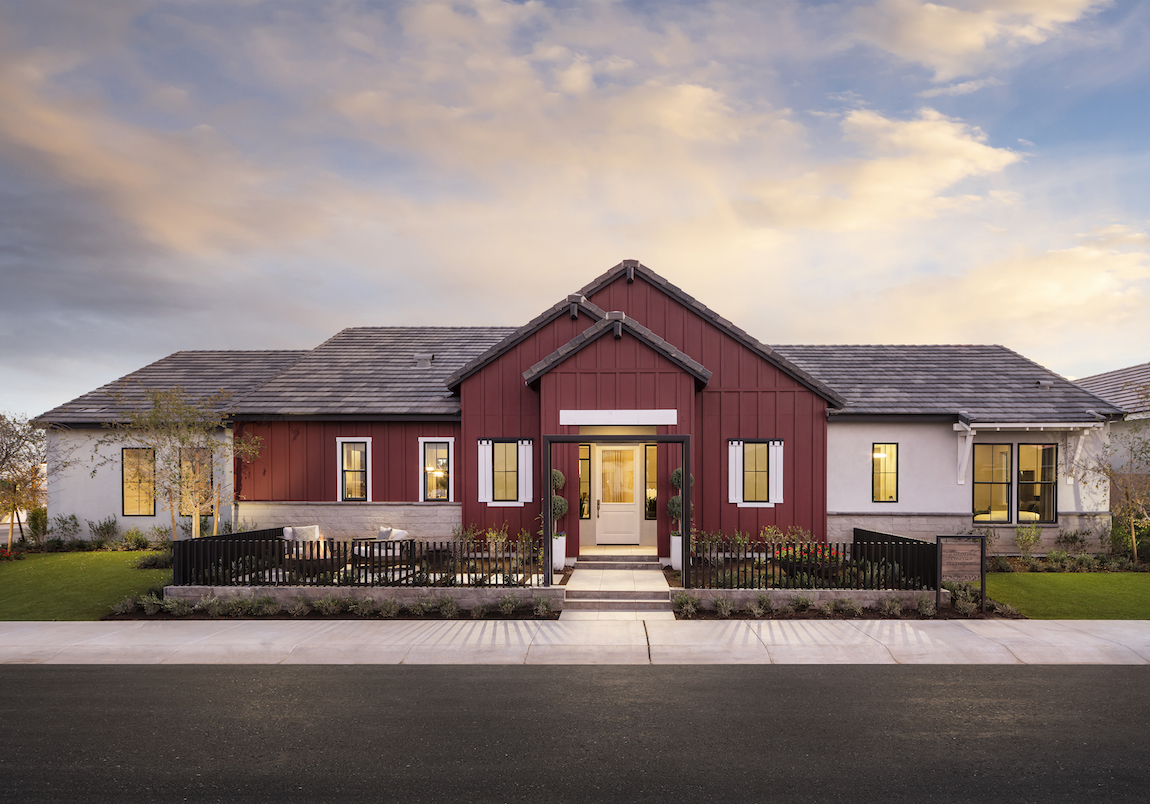 9. Classic style modernized with painted white brick and dark trim.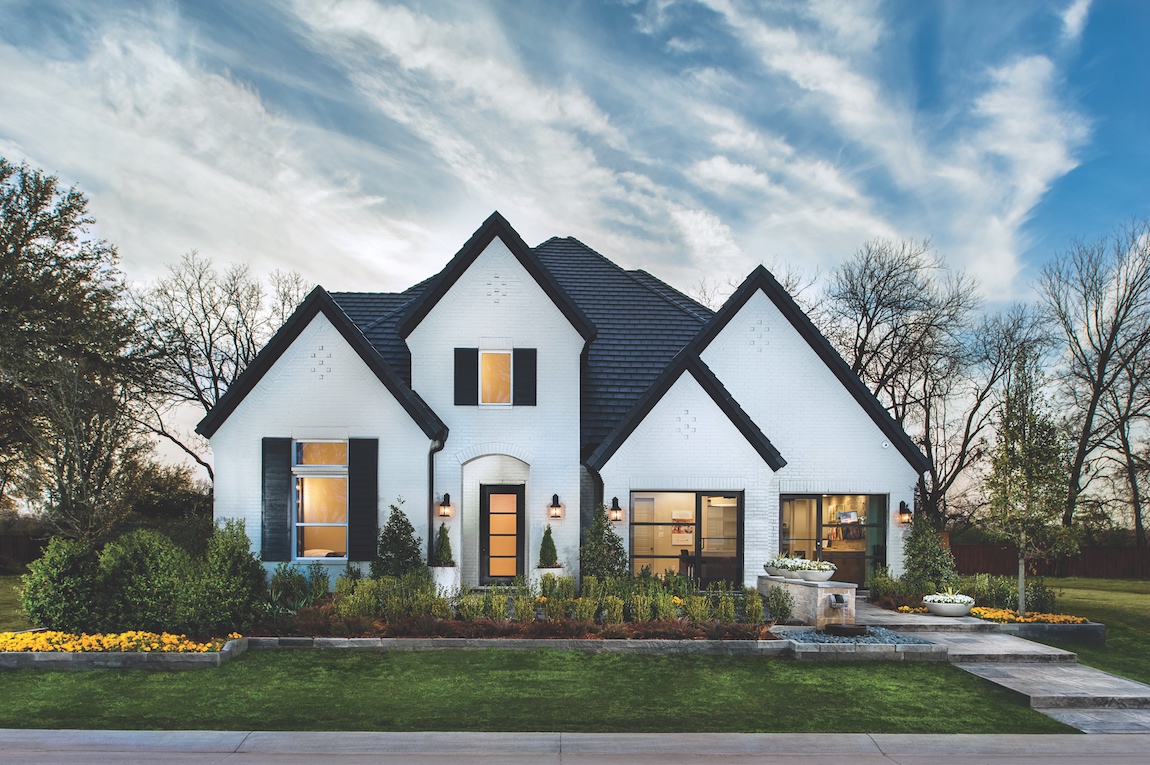 10. Dark metal canopies compliment the warm contemporary masonry.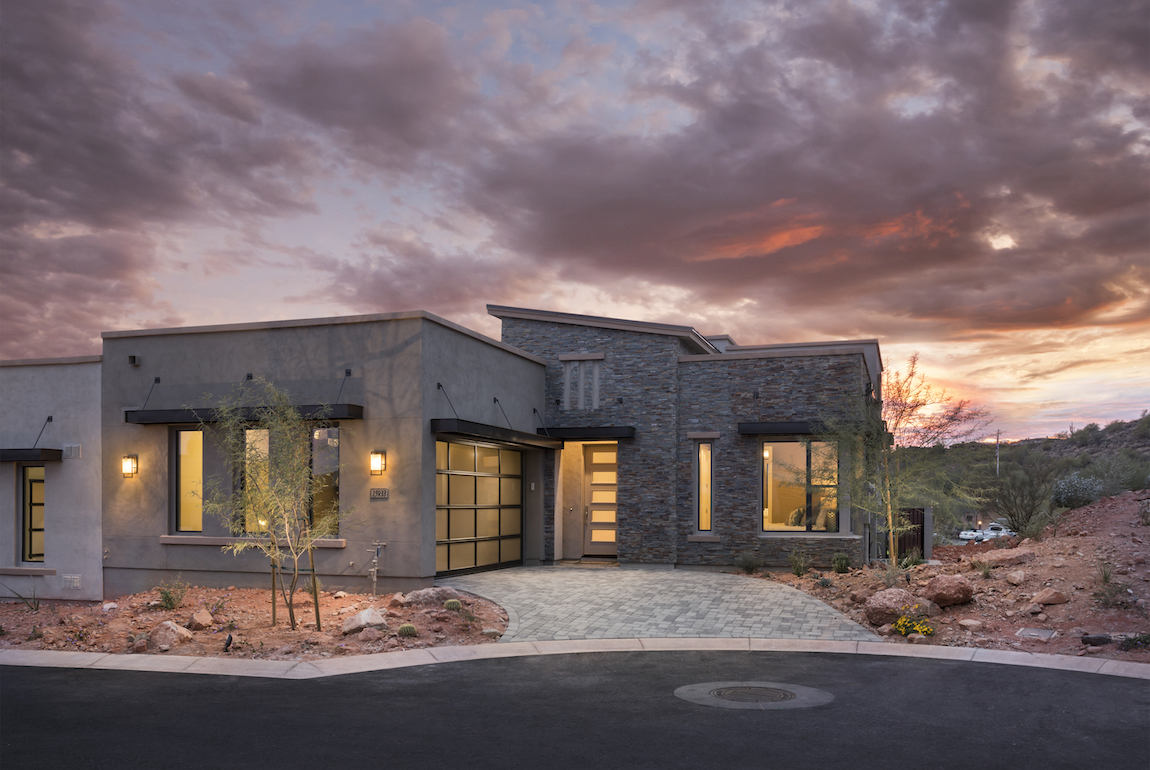 11. Craftsman style white trim highlights the home's dimensions with contrast on the deep red horizontal and vertical cladding.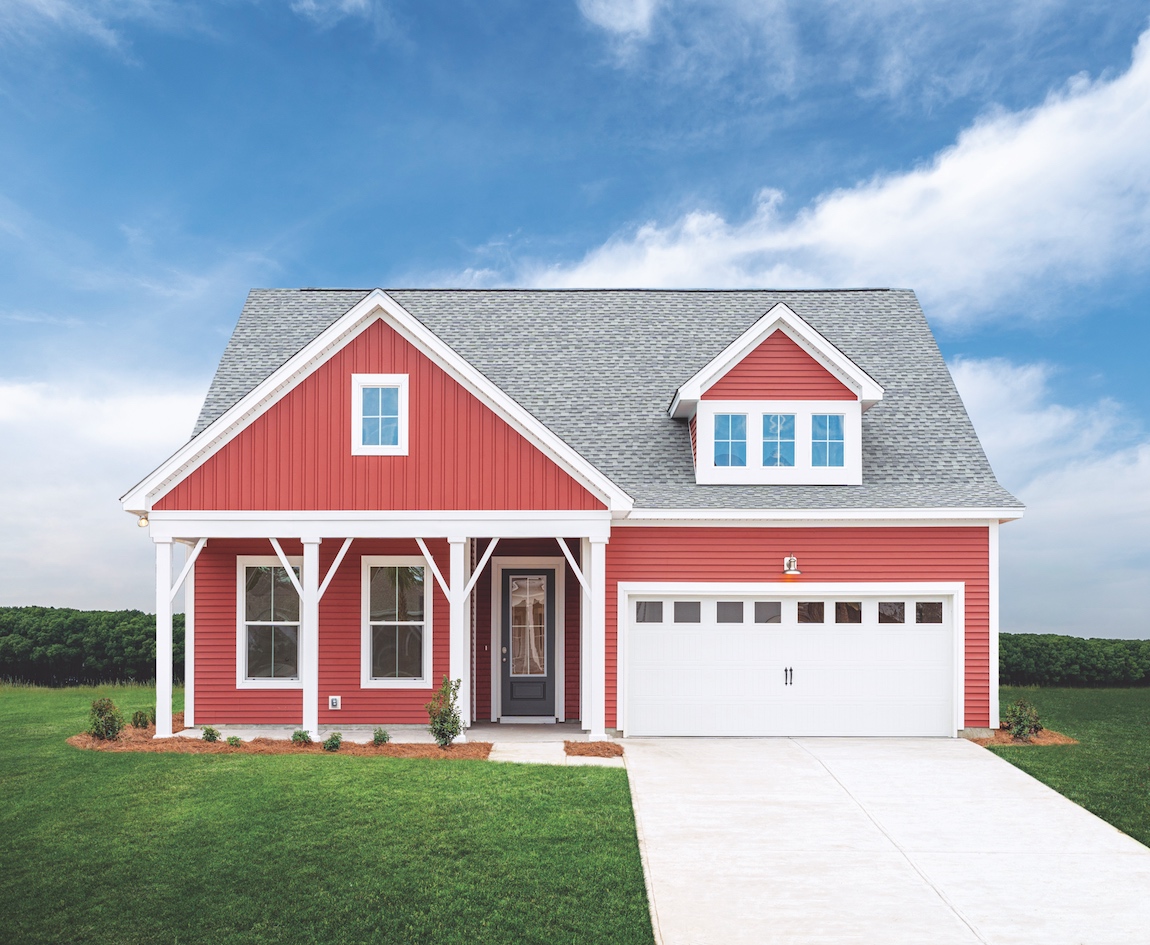 12. Crisp all-white modern farmhouse with board and batten, clapboard siding and a stone centralized porch.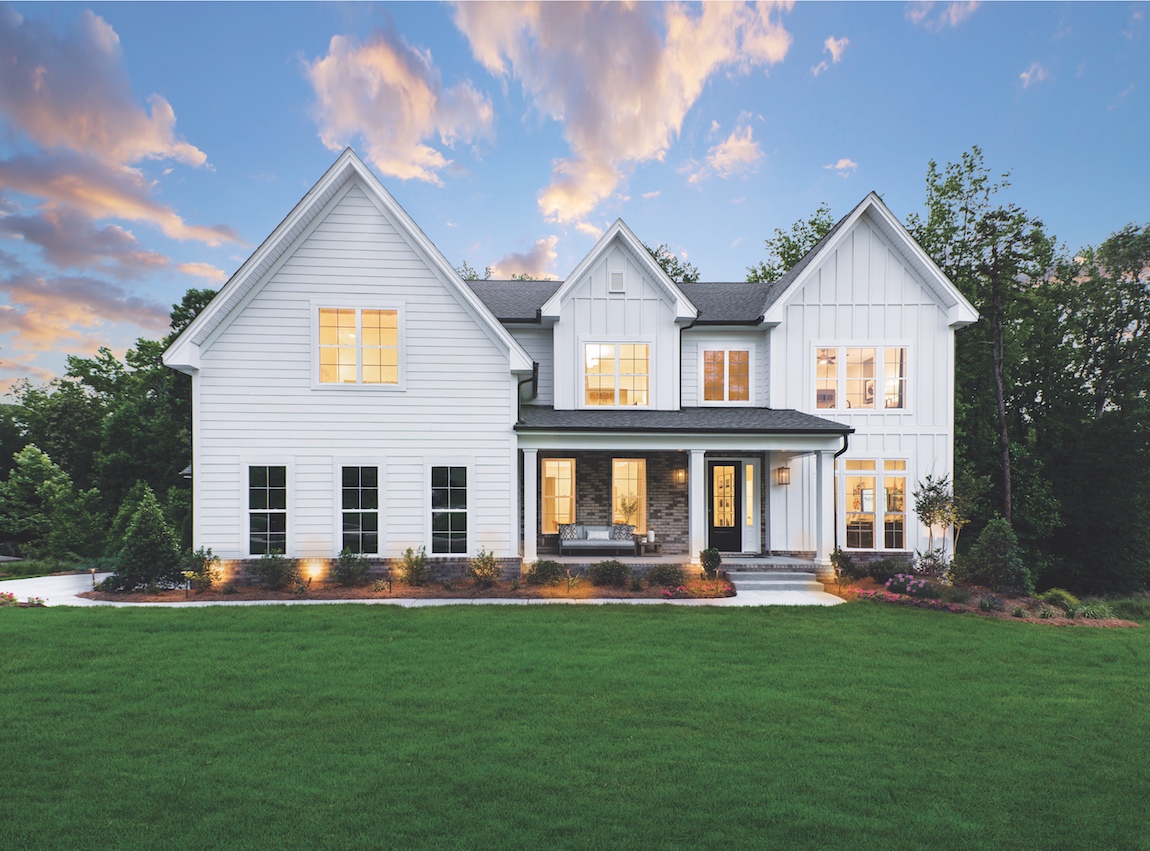 13. Mediterranean warmth with terracotta roof tiles and natural wood doors.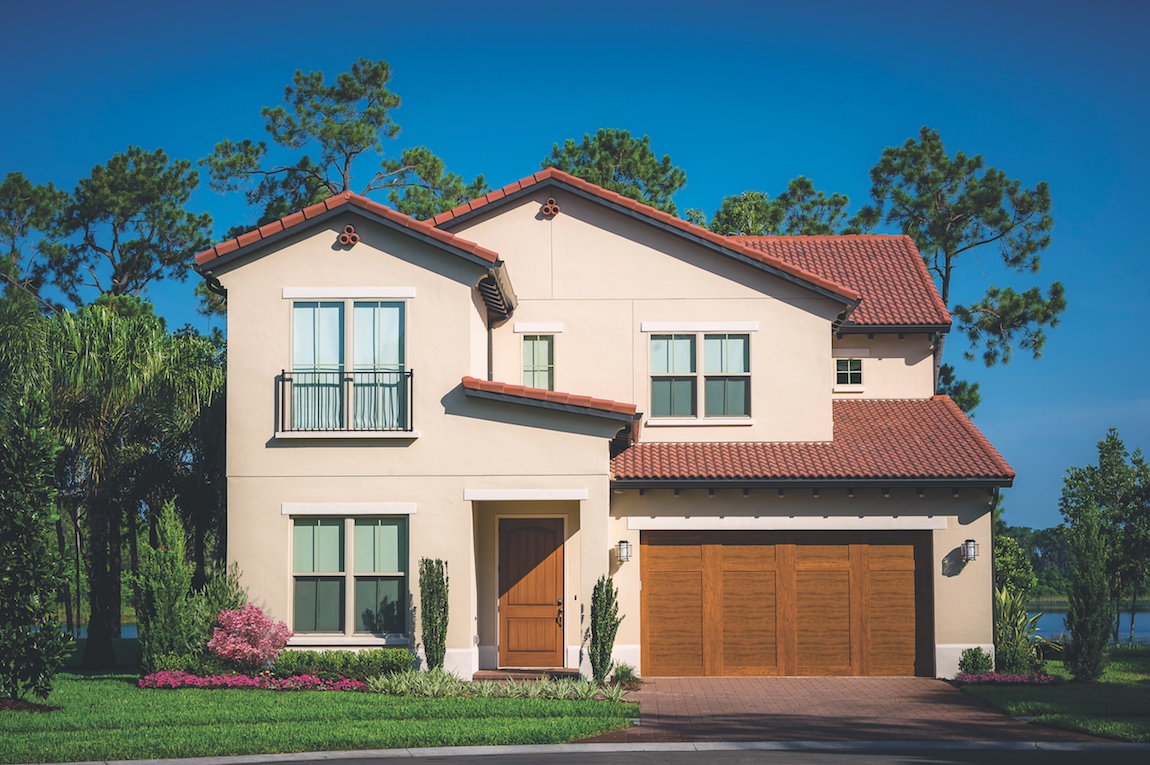 14. Soft neutral exterior and roof color complimented by gray aqua doors.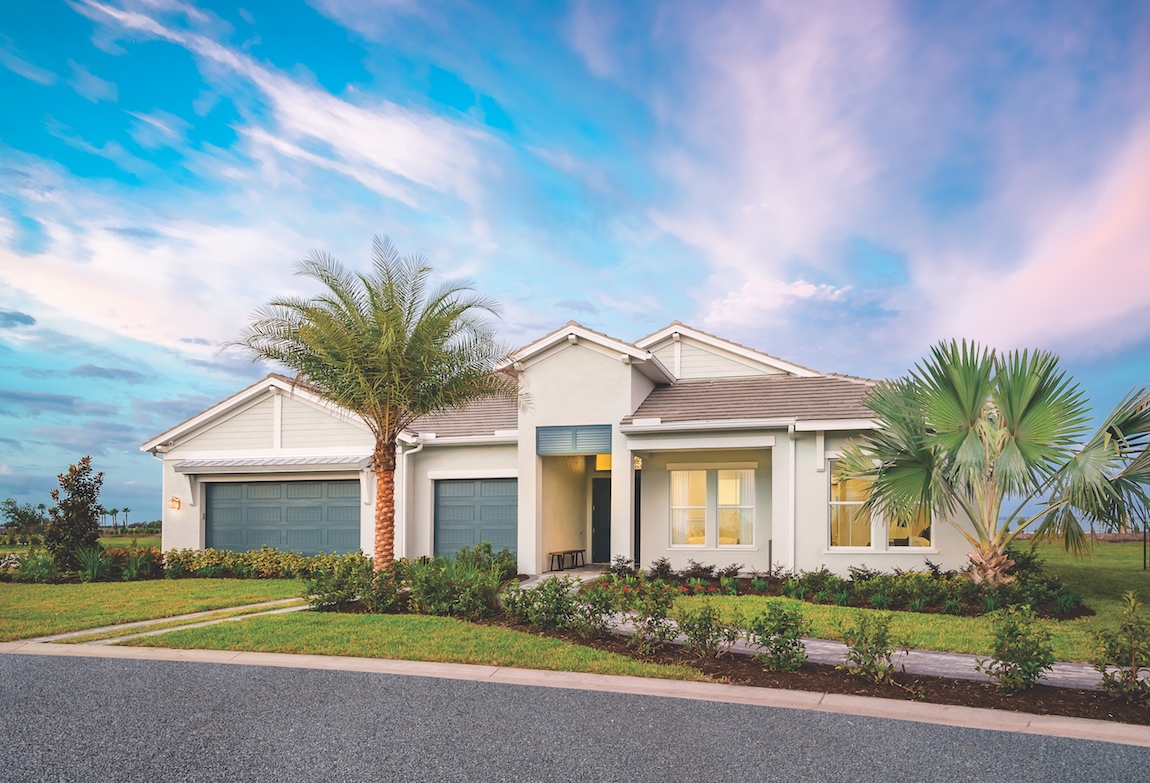 15. Hill Country stone and stucco home with timber structural detailing and painted metal roofs.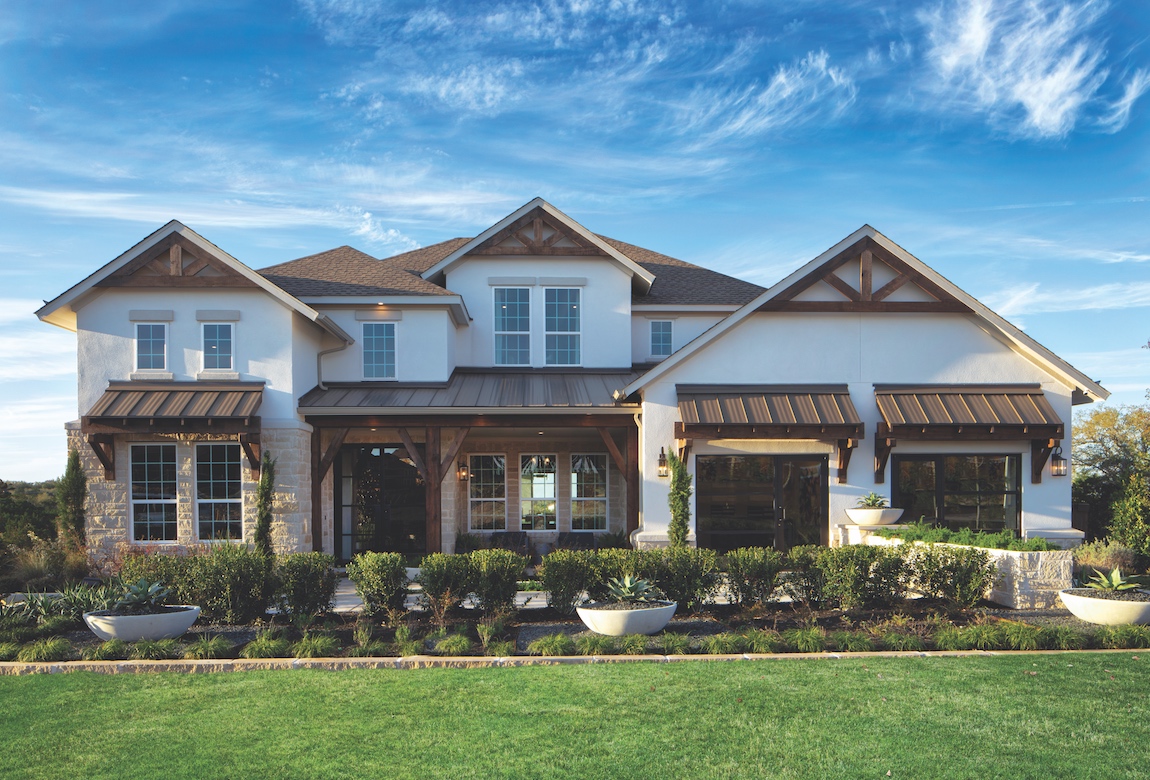 Explore many other exterior home colors by searching for the perfect home in your area on TollBrothers.com.