Last updated on August 24th, 2022
Part of the excitement of a new home search is having the opportunity to make choices that are just right for you. When you decide to purchase or build a new home, it's important to consider which floor plan and features would benefit you the most. Whether your lifestyle is filled with extracurriculars, travel, or entertaining friends and family for large feasts, you can choose a design that will meet your needs.
To find a home layout that feels like the right fit, start by assessing your current lifestyle. Simply, what do you and your family like to do the most? Here are some lifestyle categories to consider before you walk into a Toll Brothers' sales center and think about home layouts and design you've always wanted.
Home Floor Plan Ideas for the Kitchen Aficionado
If you're someone who enjoys cooking up delicious creations, then there are a few questions you should ask yourself about your new home design. Do you need a private area to prepare the food for guests? Do you need to watch your children as you cook? Do you need ample counter space to prepare and entertain guests?
Maybe you would prefer to focus on the surrounding areas or if your home can accommodate a breakfast nook to enjoy morning meals. Look to your outdoor living area if you love to barbecue and need seating or a dining table to host outdoor dinners. Your floorplan could include a transitional indoor to outdoor living space, an extended kitchen to accommodate double islands and breakfast nooks, and a butler's pantry for dinner parties.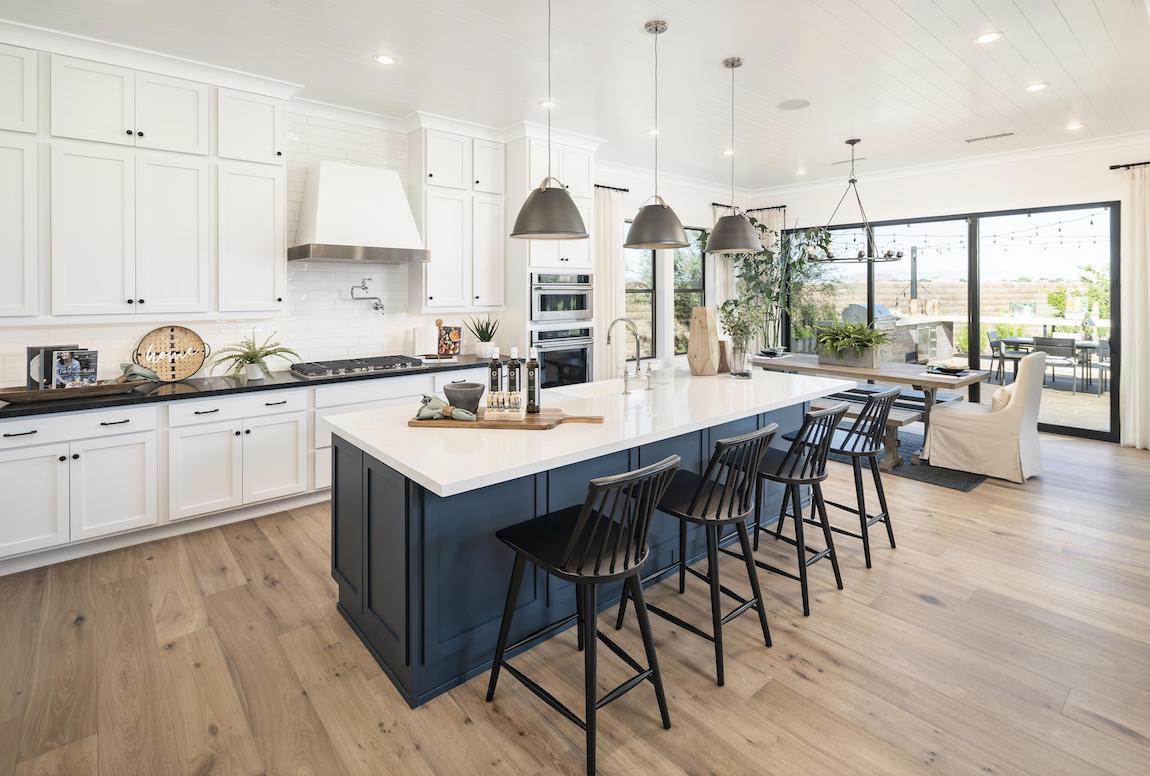 The Home Layout Ideas for Families
If you have a family or plan on having children, it's crucial to consider not only the near-term needs for your home but also how those needs will change as your children grow. If you have two kids, perhaps a four-bedroom home is a necessity so each child can have their own space, with an extra bedroom to serve as a home office or a guest room? You may find a mudroom to be very valuable so your little ones aren't bringing the outdoors into your living space. As your kids progress through school, the kitchen island may double as a homework station. Therefore, a large kitchen with a generous island may be what you're looking for – or a double island kitchen.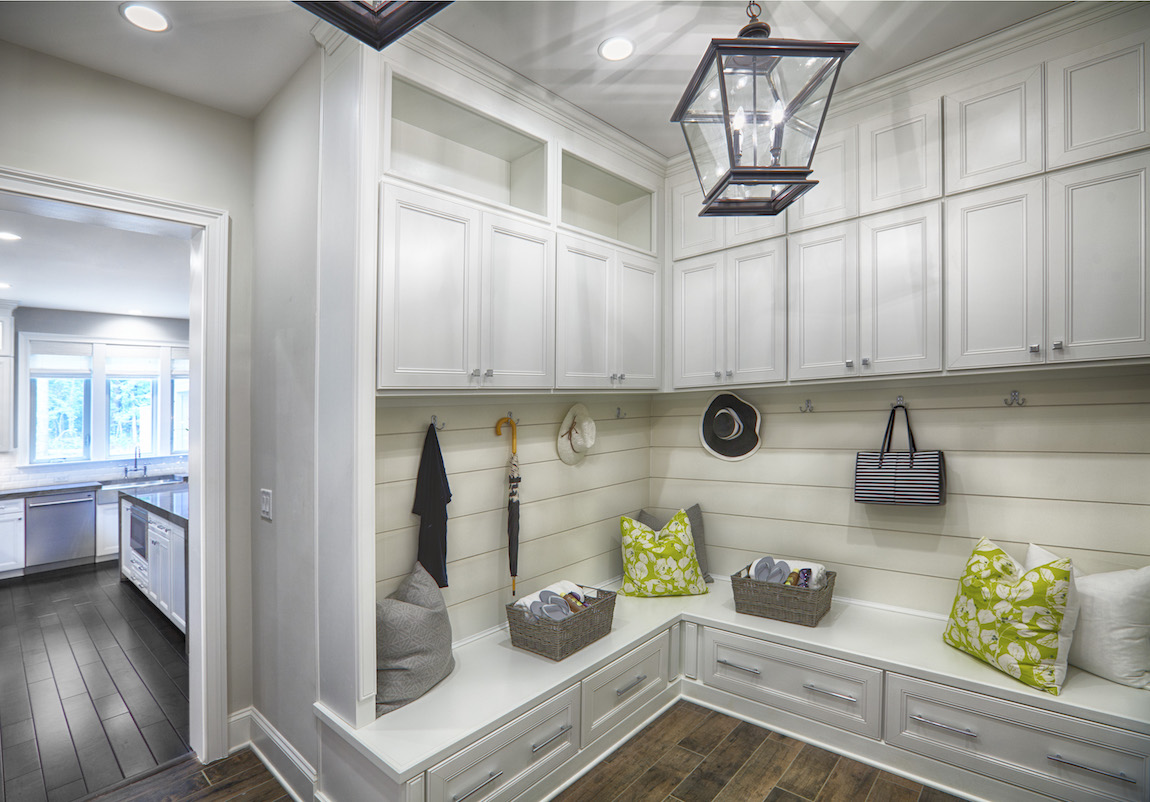 The Best Home Layout Ideas for the Entertainer
Do you receive frequent visits from older children or extended family members? Maybe your future considerations include live-in, aging parents who need a room with a separate entrance or a bedroom on the main floor.
Open-concept living has become extremely popular in recent years. In this type of home layout, the common area does not have any walls separating the spaces. Typically, the kitchen flows right into the main living areas. This design brings loved ones together via the great room. If you frequently entertain, this is perfect for ensuring that you have plenty of room for guests to mix and mingle around the kitchen, dining, and living room areas. For multi-generational families, en-suite floor plans are often the best design options to ensure everyone has their private space including a bedroom, a bathroom, and kitchen.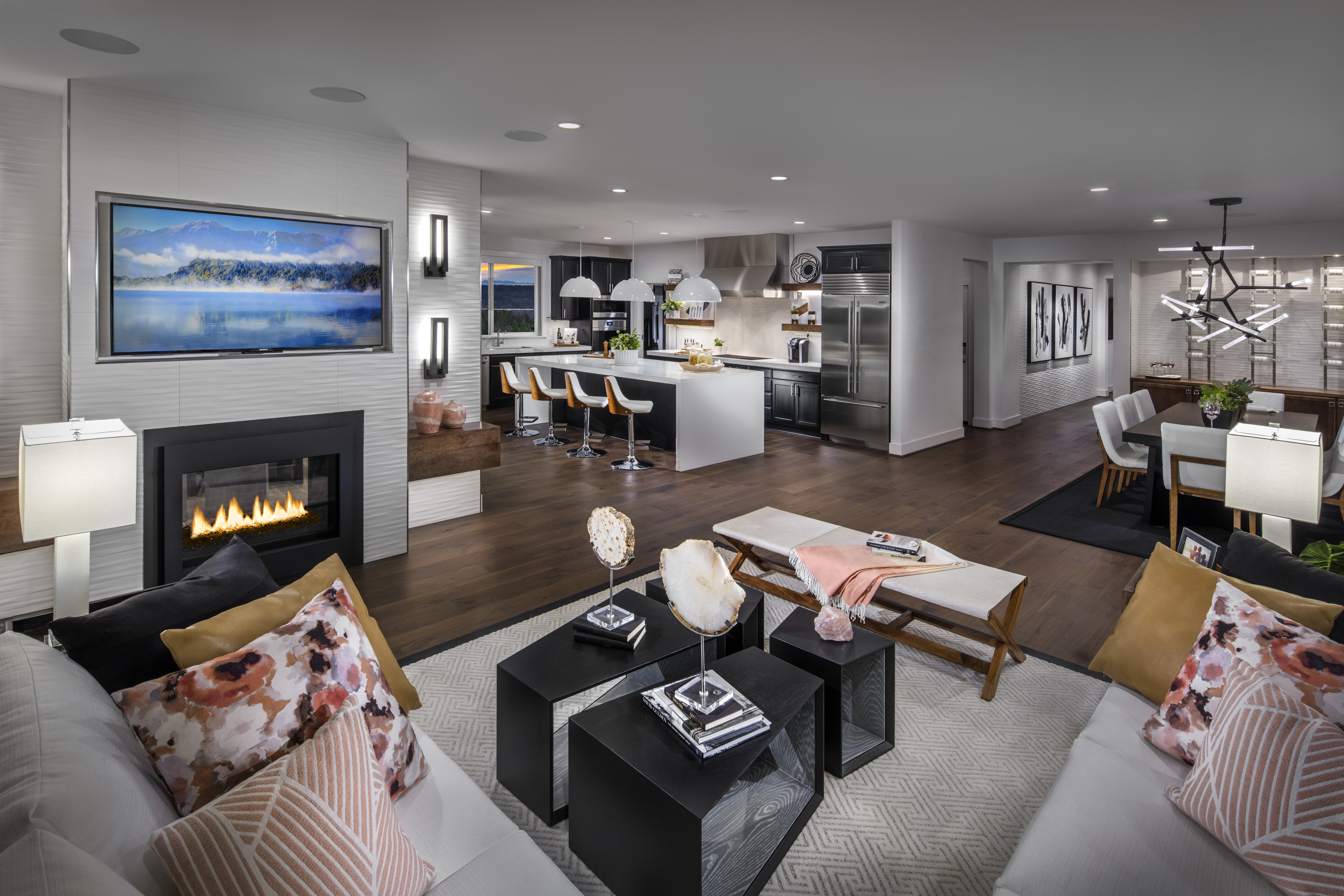 Home Layout Ideas Based on Your Location & Climate
Depending on where you live in the country, your needs for your home can vary greatly. If you live on the west coast, you probably spend a significant portion of the year utilizing your outdoor space than those that live in less temperate climates. Setting aside a specific area of your home layout for outdoor living can help you get the most out of your outdoor space, and mild climates. If you reside on the east coast, you probably couldn't imagine a new home without a finished basement to increase your living space. Whatever the need may be, it's important to remember what kind of flexible space you might want when designing your home. Homes out west can feature a loft and outdoor living area with multiple viewing screens, a generous wet bar, or a place to play billiards. Adding extra features in the home plan like a basement is a great idea for east coasters or those who live in harsher climates. No matter where you're living, you should always consider multifaceted flex spaces that accommodate things like wine rooms or gaming areas. If you prefer a place to bunker down and watch a good movie or get work done in a quieter environment, a luxury basement is essential.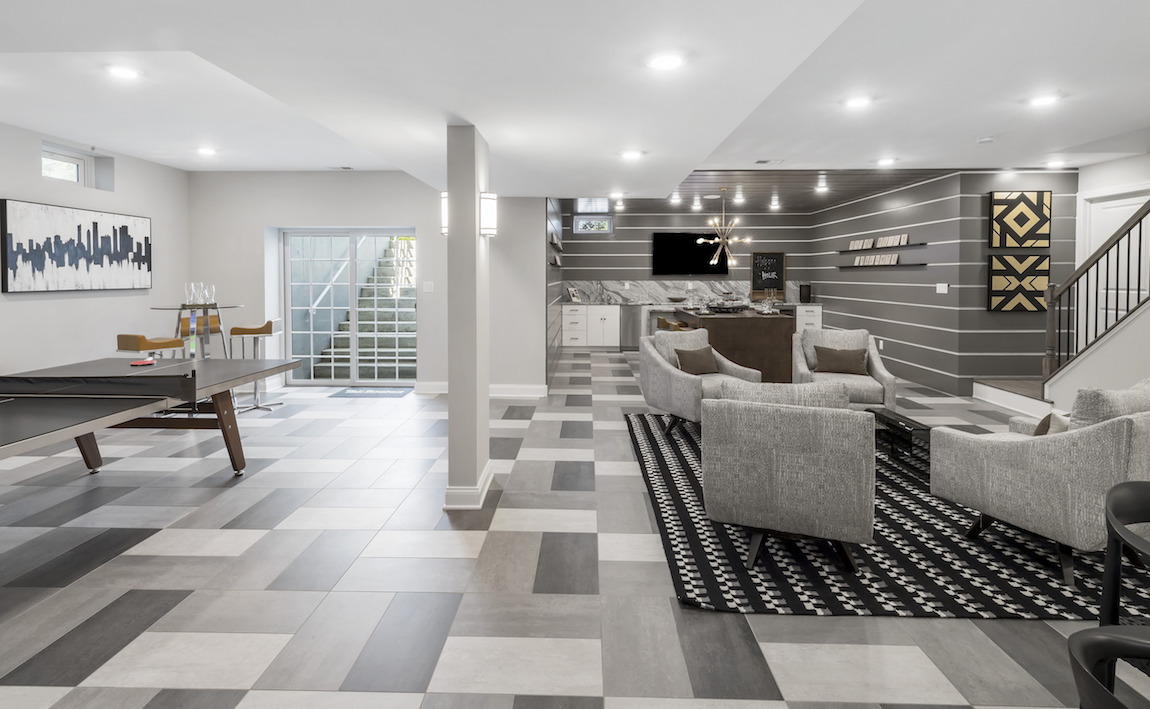 Home Plan Ideas for the Hobbyist
If you're someone who enjoys hobbies, needs a dedicated area to work from home, or perhaps a space to set up home gym equipment, don't forget to factor this into your room count. Have pets? A mudroom would be the perfect option to wash them before they roam the rest of the house. Consider whether you would prefer an extensive laundry room that acts as a mudroom, a modern in-home office to get work done, a stylish gym studio, or a creative music room or writing nook that spurs on imagination over additional bedrooms.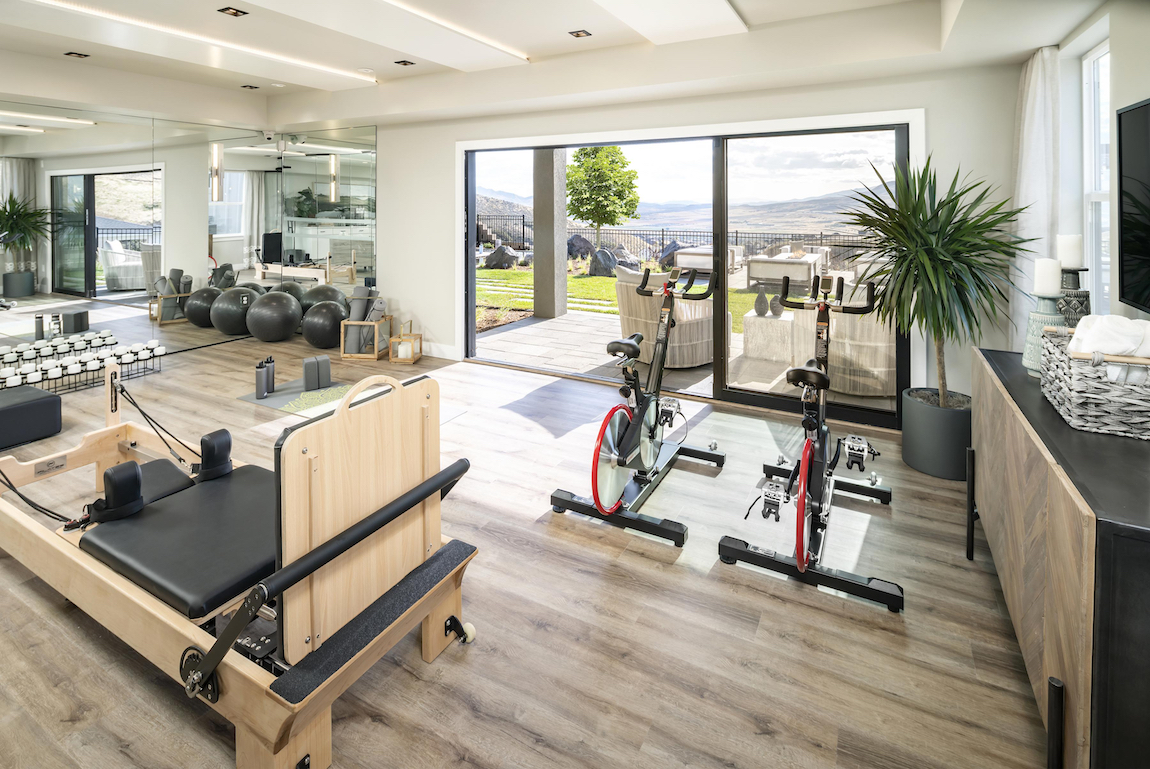 Once your home is underway, you'll be thankful you thought through your lifestyle needs and preferences before a single nail is in place. As important as the aesthetics are, it is equally, if not more, important for your dream home to contain the rooms you need and the space to enjoy the activities that mean the most to you and your family.
For help finding and personalizing your home layout visit Toll Brother's Design Center.