Last updated on March 25th, 2021
At its most basic level, a mudroom serves as an area that leads family and guests from the front or back of your home to outdoor areas, and vice versa. This could be a place where shoes and coats are deposited on rainy days, or stored on a regular basis. However, this space has evolved to have greater purpose and functionality as it is often equipped with larger storage units, laundry appliances, and home office essentials. This may mean there is more space that needs to be lighted differently.
When considering mudroom lighting, think about how the space will be used and what kind of decorative fixtures can be added to create an inviting atmosphere.
Determine How You Plan to Use the Space
In determining the right mudroom lighting design, it's important to first assess how you plan to use the space. Would you consider your mudroom to be more decorative or functional? For example, a room that will be used for careful tasks such as paying bills or finishing homework will require more task lights. If it is more of a stylish nook with minimal storage space, your plan may focus more heavily on general and decorative lighting.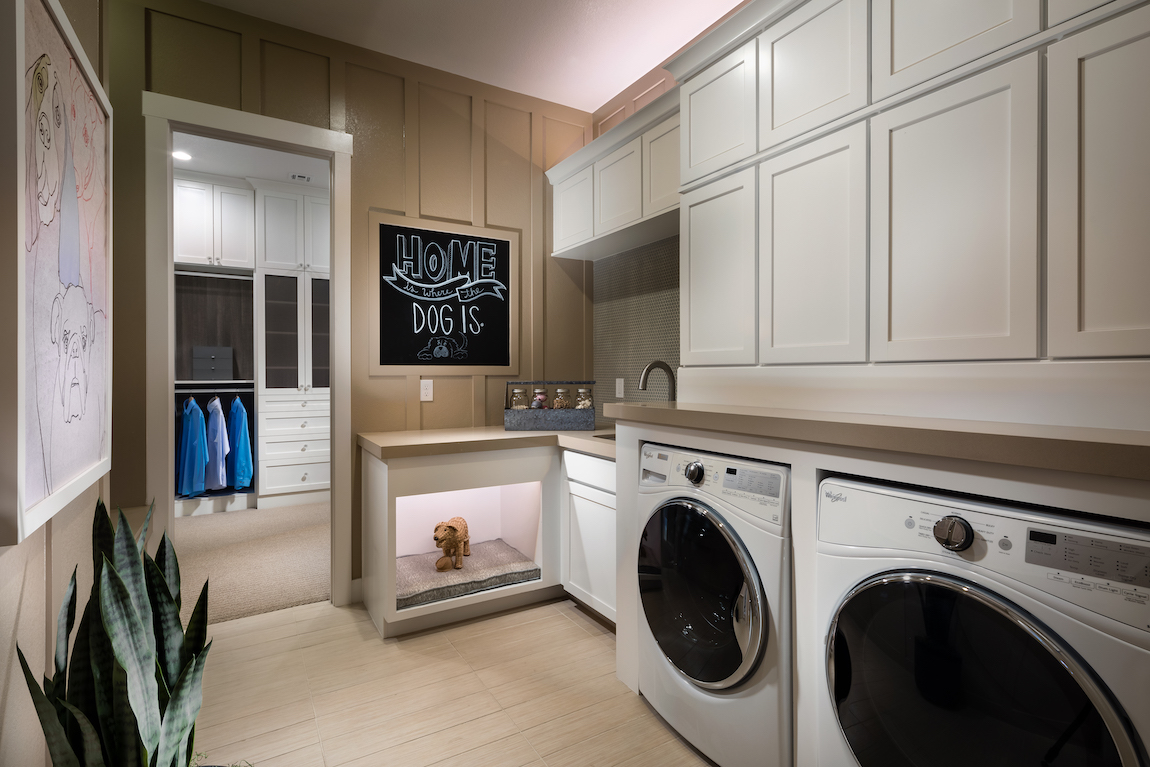 Assess Your Illumination Sources
Before installing new light fixtures, consider the sources of light that are already in place in your mudroom. A window is an added bonus that may allow you to cut back on the number of fixtures you install for ambient lighting. In general, ambient lighting is the number one illumination need for mudrooms; and in many cases, they're all that is required to adequately light this area.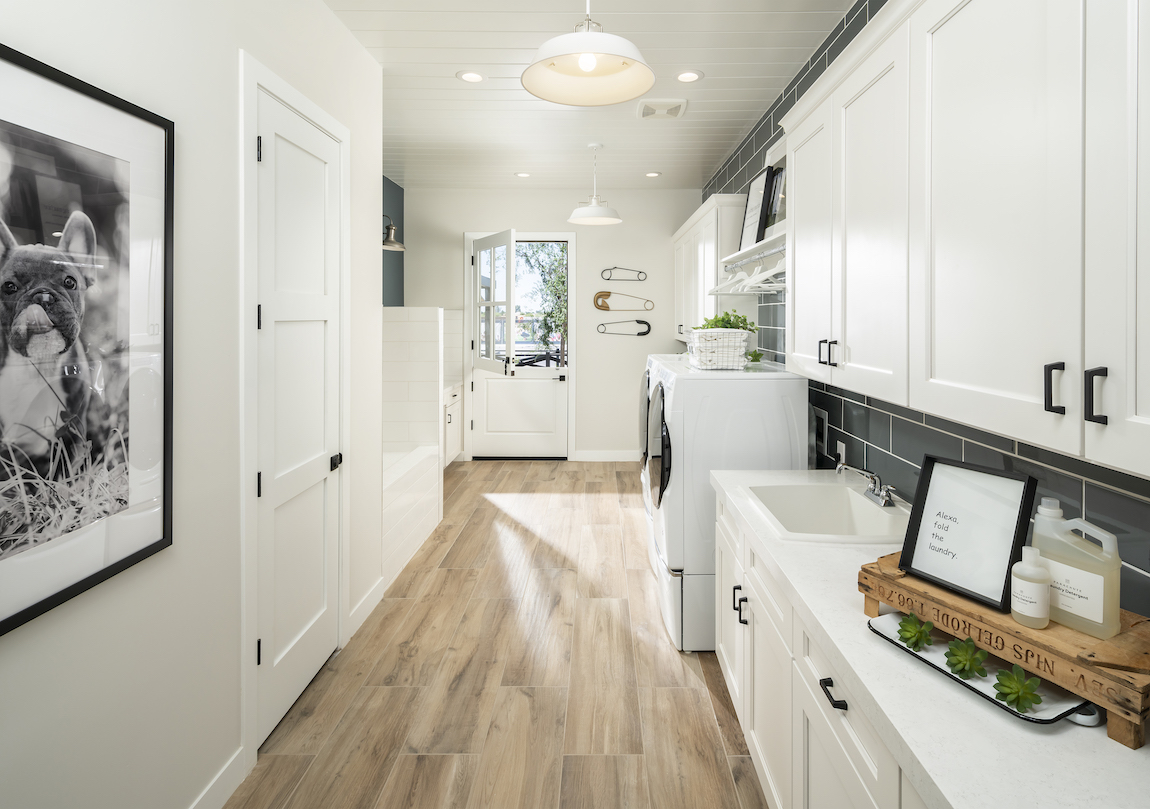 Ambient sources that work well in mudrooms include pendants, flush mounts, and track lights. It's important to determine the number of fixtures and wattage needed to properly illuminate the space, taking into account the size of the mudroom.
Define Your Mudroom Personality
The mudroom is often overlooked when it comes to beautiful decorative accents. However, it's the careful details like these that truly separate an awe-inspiring home from an average home. In short, don't overlook your common areas. For a whimsical appeal, add a school house pendant above an entryway. For a sleek modern look, a flush mount with clean lines may be the perfect fit.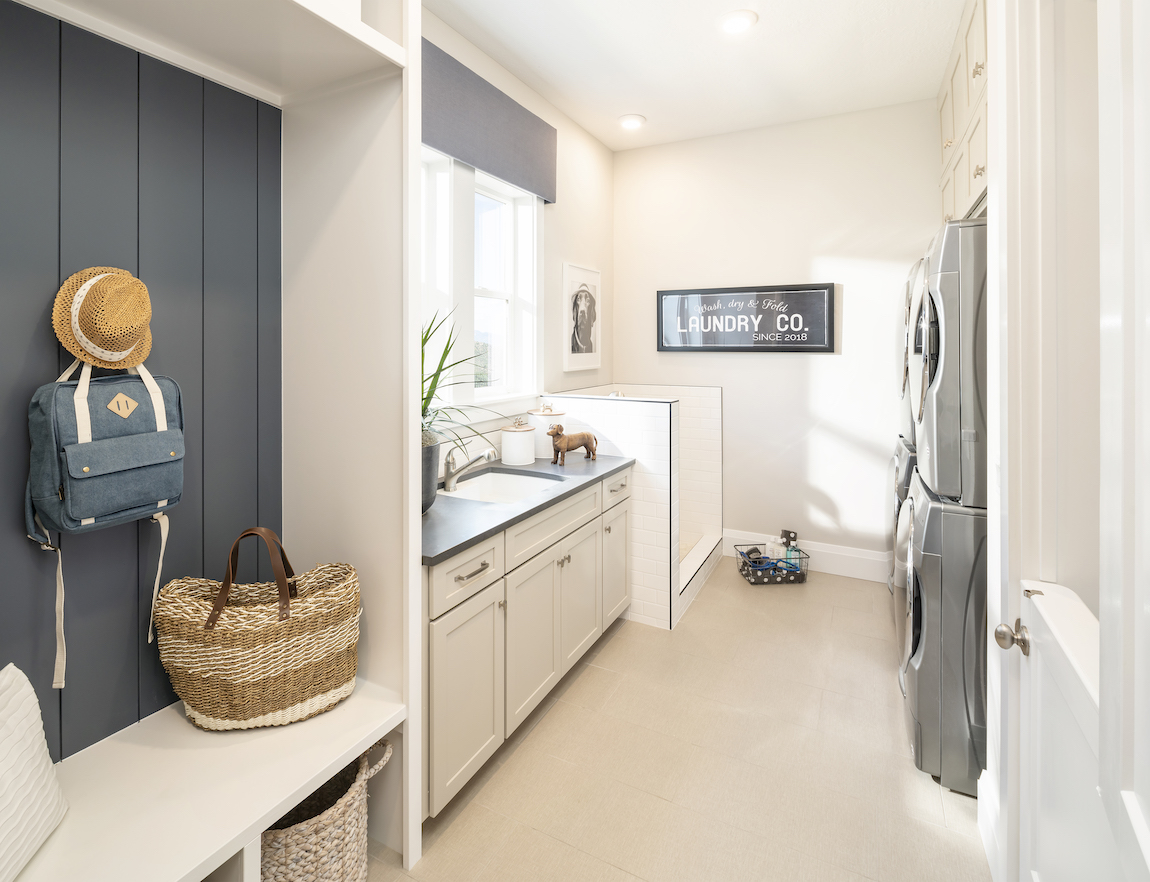 Consider your unique style and use lighting to enhance it. Lighting has the ability to add instant beauty to a room and even define the personality of your home. Fashionable sconces and even chandeliers can be used to illuminate a mudroom.
Layer with Accent and Task Sources
Another thing to consider is that overhead mudroom lighting often creates shadows. This is where a layered lighting approach that incorporates task and accent lights can be helpful, including lamps and fixtures that can cast light from all angles. Wall sconces are stylish additions that cast light on the walls for a beautiful effect. Use accent sources to spotlight and illuminate your favorite elements such as a statement piece of artwork, antique bench, or key hooks.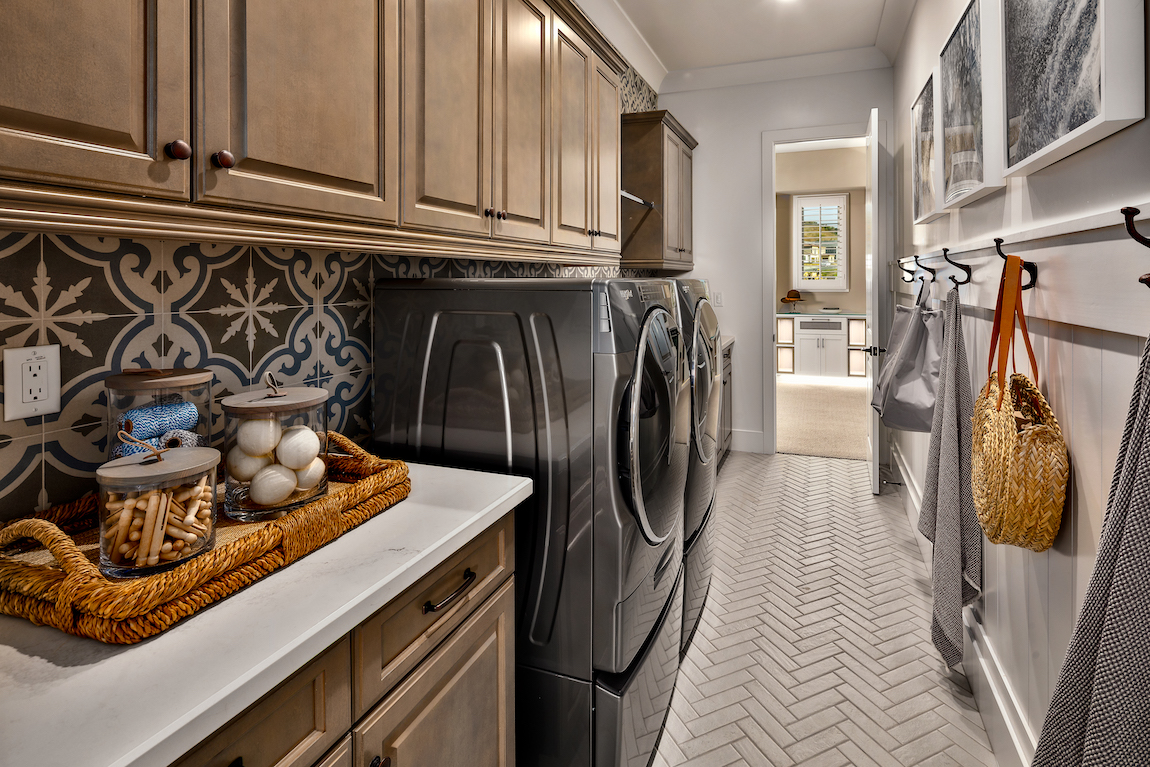 For more ideas on using a mudroom for laundry or as a special space for your pet, check out more content on our blog. For more inspiration, head over to Pinterest and see what else is possible with mudrooms.