Last updated on February 12th, 2021
The kitchen is the heart of the home, and now that you're retired, you have extra time to master your cooking skills. While it's fun choosing all of the bells and whistles for a luxe kitchen, it's also important to consider kitchen design trends that will continue to meet your needs throughout the years.
Creating a functional kitchen with universal design features will ensure that you're able to enjoy it for years to come. Keep these kitchen design trends in mind while planning your space, and you'll create an obsession-worthy kitchen that fits your evolving needs.
Convenient Designs
Beautiful counters are a hallmark of luxurious, functional kitchens. Start by selecting materials—such as quartz or granite—that are easy to maintain and keep clean.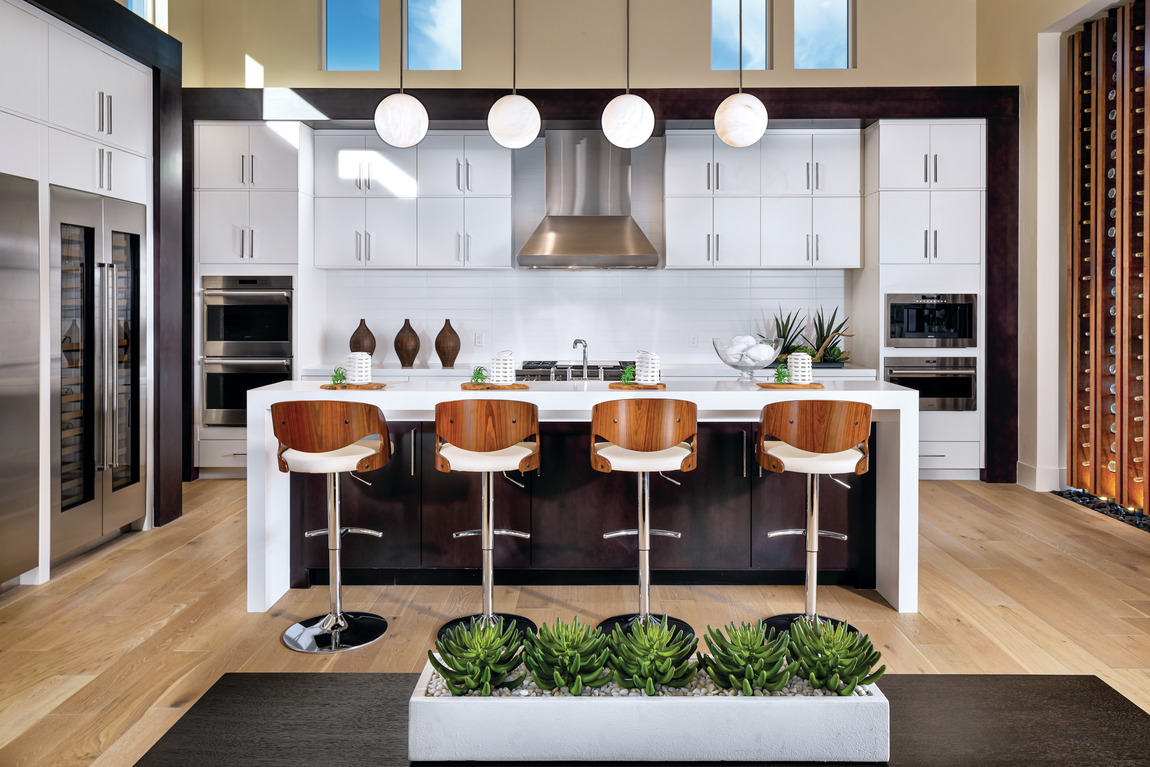 A convenient kitchen is a safe kitchen. Ask your designer to place the sink, stove, and refrigerator close together so that you don't have to carry heavy pots across the room. Wall-mounted ovens and microwaves installed at eye-level or placed on the counter are other useful features that reduce uncomfortable reaching and bending.
The Right Flooring
When it comes to aging in place, choosing the right flooring is a must. Look for smooth, easy-to-clean, non-slip surfaces. Sleek hardwood floors and cushy cork are great choices. Try to avoid stone and ceramic tile, which can be uneven and difficult to clean.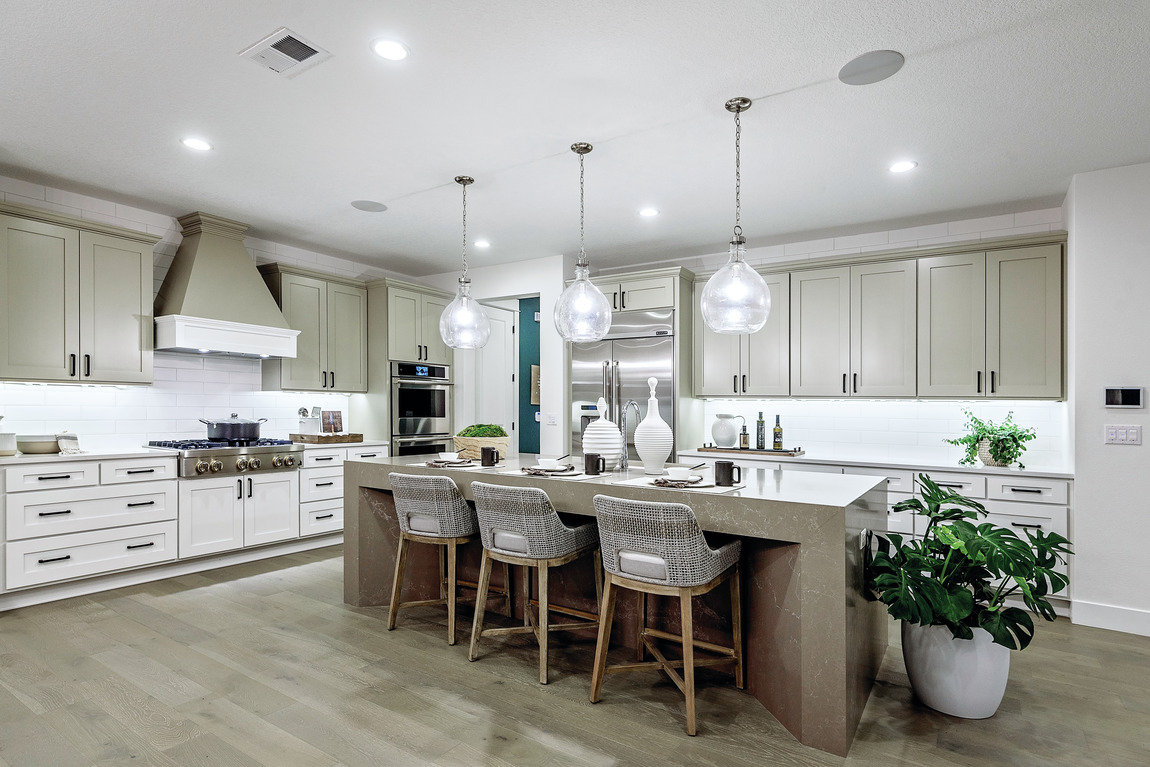 Bountiful Lighting
When thinking about how you'll use your kitchen, make sure you choose a combination of lighting that fits your needs. Start by adding windows to bring in natural light. Then, install plenty of overhead lighting to brighten the room. Finally, add under-cabinet lighting and task lighting for when you're cooking or need to find that favorite vase. Keep in mind that light switches with rocker panels are easier to use than toggle switches, and LED lights rarely need replacing.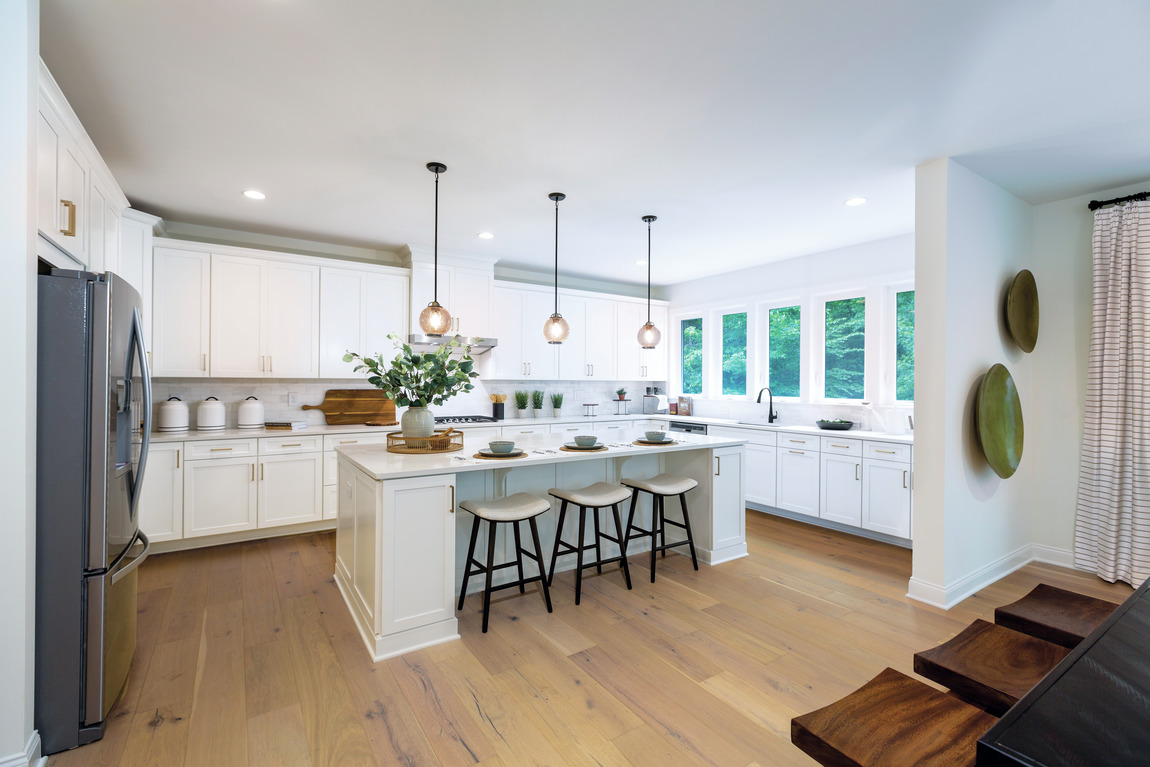 Cabinet Placement
Functional cabinets are one of the top kitchen design trends for aging in place. To reduce uncomfortable stretching, install fewer tall cabinets and ensure that you can reach any upper cabinets. If you must have tall cabinets, ask your builder to install a step stool for better access. You may even want to consider open shelving, which makes it much easier to spot what you need.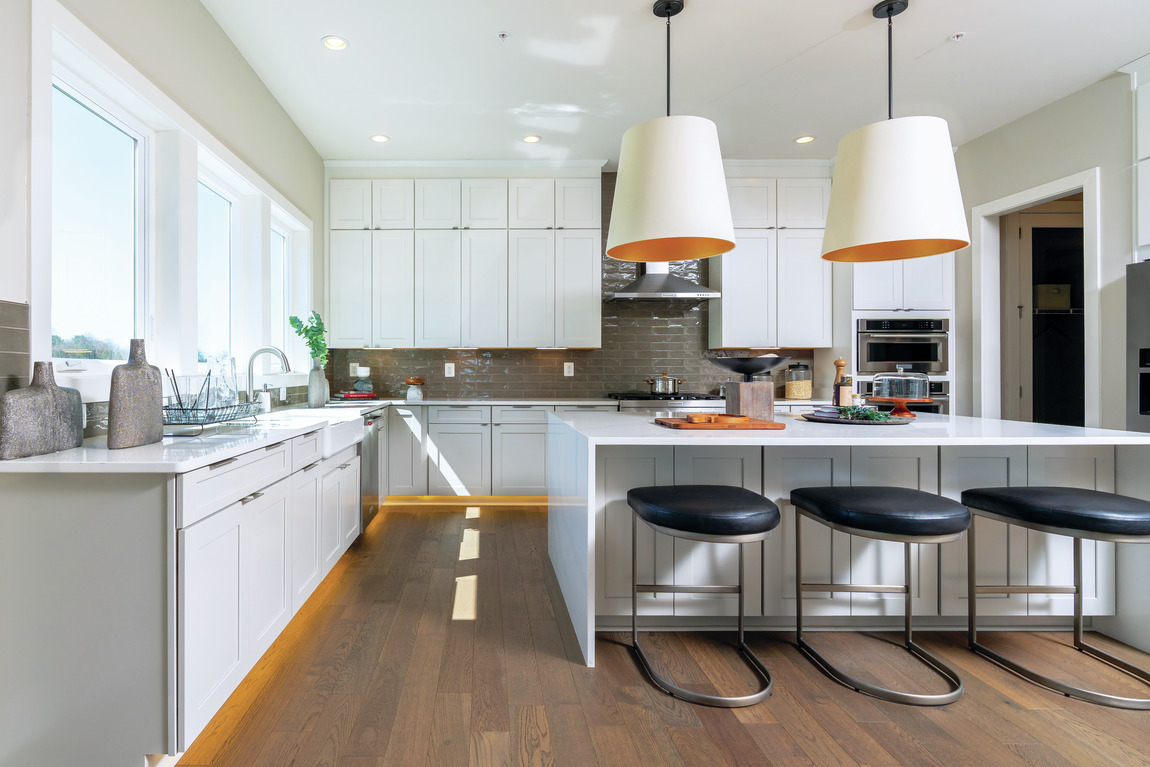 For lower cabinets, replace stationary shelving with slide-out shelves or drawers to reduce the need to stoop. Consider replacing knobs with oversized pulls for a functional and modern touch, too.
Kitchen Features and Appliances
Today's appliances come with many useful features to support your active life. Start by choosing appliances with large, easy-to-read buttons that clearly show when they're on or off, as well as refrigerators and freezers that beep when the door is left open. Other automated options may include motion-sensor faucets with anti-scalding functions and lights that turn on when you enter the room. You should also look for stoves with dials on the front to avoid reaching over hot burners and drawer-style dishwashers to avoid uncomfortable hunching. Safety features, such as auto-off functions, will give you peace of mind, too.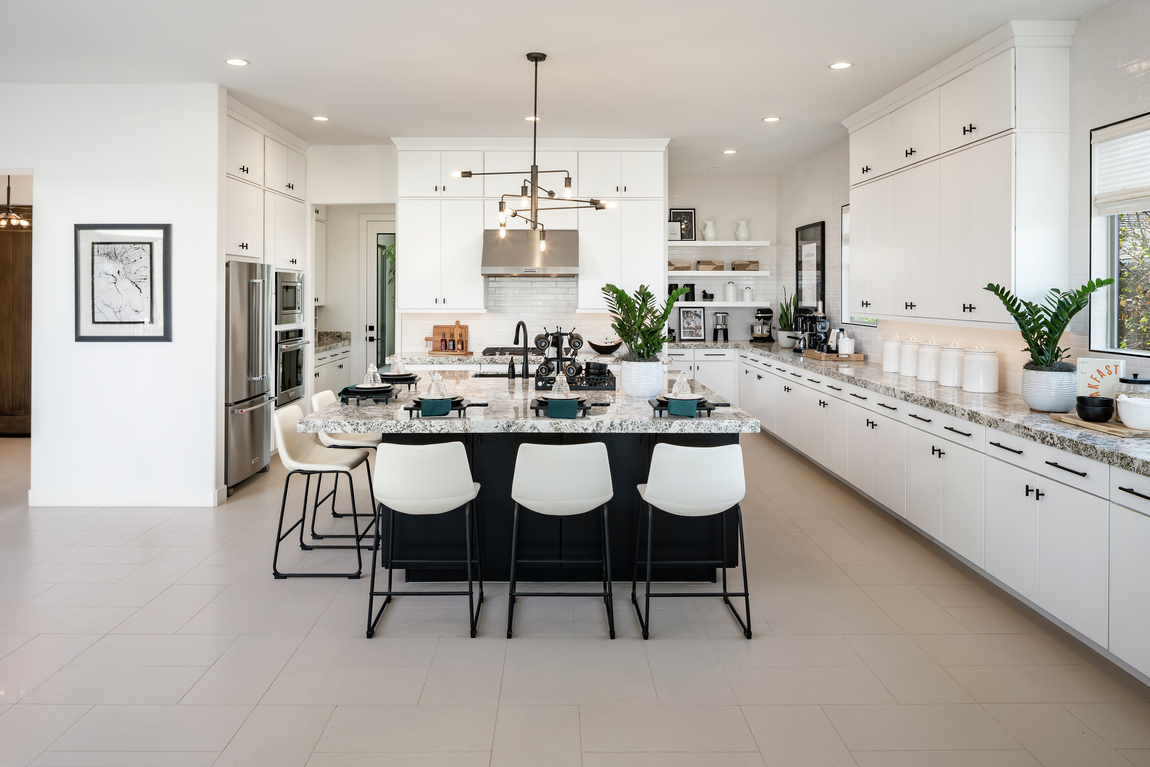 An Island with Storage Space
Designing a functional kitchen island is easy with a few considerations. First, make sure the island is installed at standard height so you can work comfortably. Then, add easy-to-access, pull-out drawers for additional storage space. Ask your designer to create a lower working surface, too. That way, you can sit while chopping vegetables, or your grandkids can join you in the kitchen while they work on homework.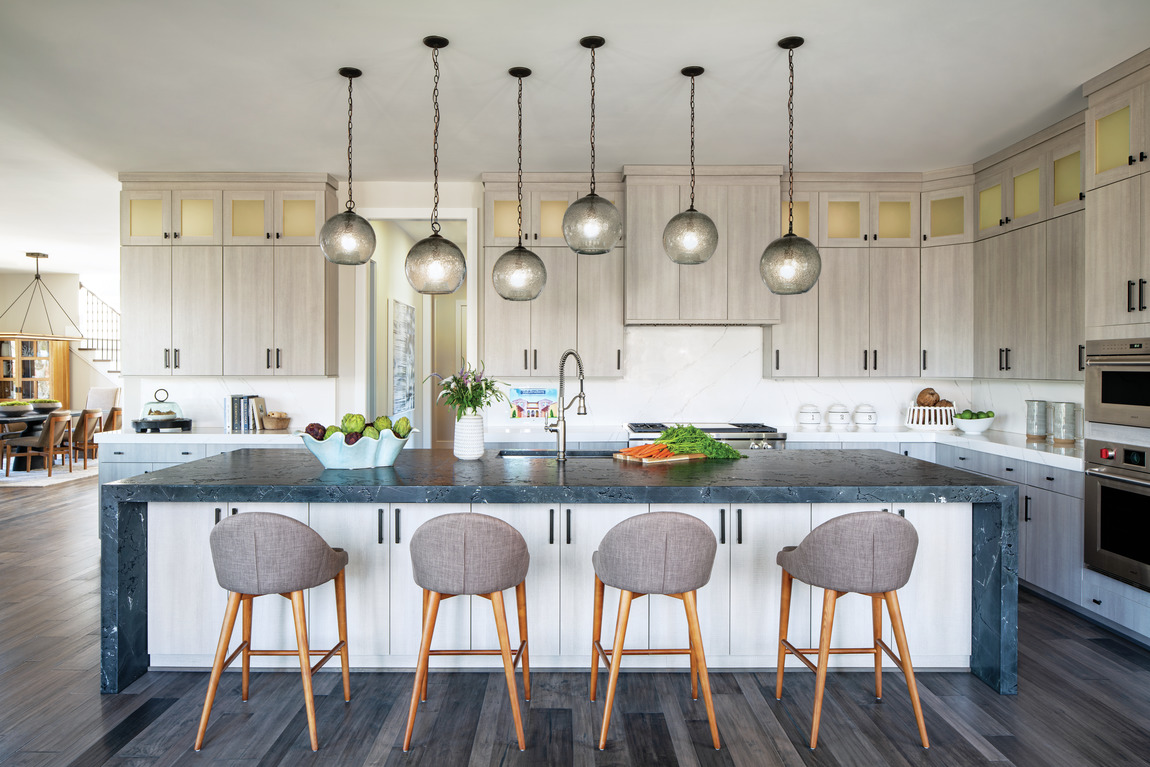 Incorporating these kitchen design trends will ensure your kitchen continues to meet your needs throughout the life of your home. Find more kitchen inspiration on the Toll Brothers Pinterest board.