Last updated on August 24th, 2022
Are you hosting a big holiday bash this year? If so, you'll want to start planning early to ensure that it's an unforgettable experience for all of your friends, family, and other guests. This means thinking about the invitations, menu, seating plan, and—most importantly—the decor.
Decorations are a key part of any event, and it can be tricky to get the decor just right, especially if you don't host parties frequently. Use these holiday party decoration ideas to turn your home into the ultimate luxury venue.
Highlight Key Features of Your Home
Does your luxury home have a stunning entryway? A regal staircase? Or perhaps a beautiful dining area? Experts say that your holiday party decorations should highlight these special areas of your home to create a major "wow" moment.
"When considering your decor, draw attention to the features that make your home unique," Bryan Rafanelli, of Rafanelli Events told Elle. "Intertwine fresh greenery with white ribbon around a staircase banister to reflect a tree covered in frost, or lights around your fireplace mantle replicating the glow of luminarias."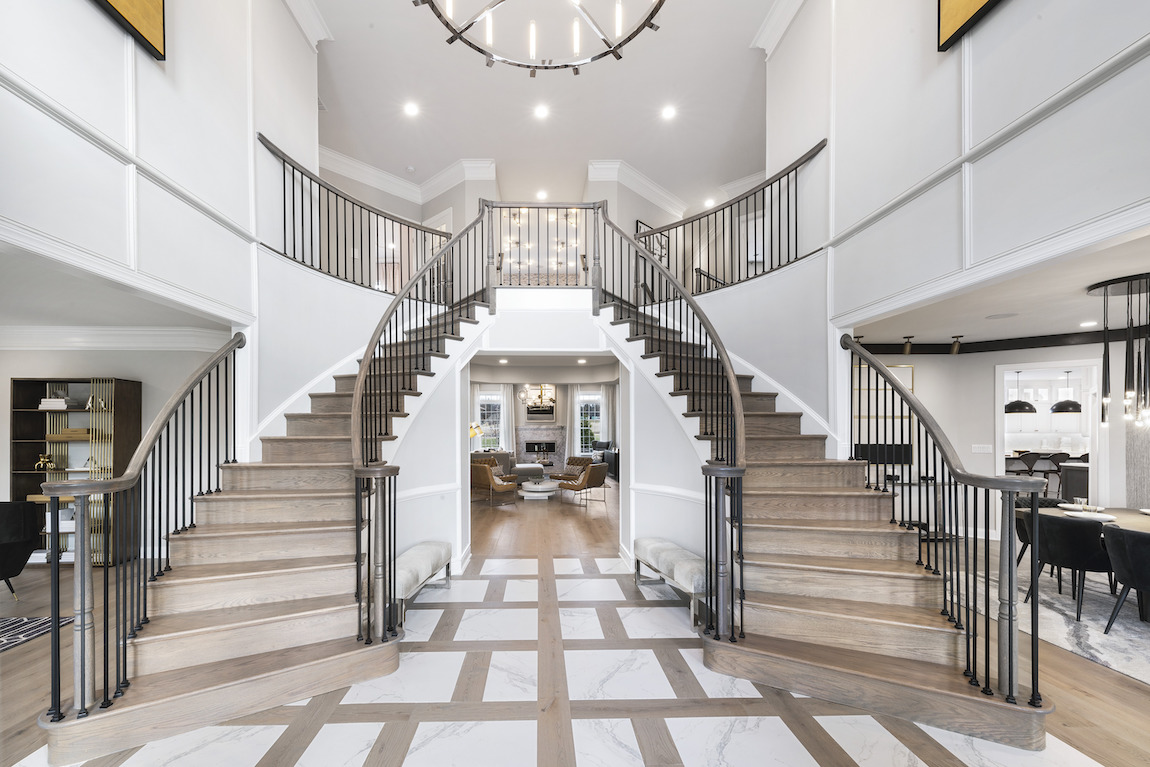 Amazing Lighting is Essential
Lighting is an often-overlooked aspect of party decor, but it's incredibly important. Proper lighting will help to create the appropriate atmosphere, whether you're hosting a bright, cheery dinner or an intimate cocktail party.
"The best lighting makes people feel welcome, creates a sense of intimacy, and makes guests want to stay all night long," celebrity party planner Mindy Weiss tells Good American.
For more intimate events, a dimmer switch is key, allowing you to lower the lights and create a cozy mood. You can also use candles to create an intimate atmosphere. On the other hand, you'll want bright, clear lighting—such as daylight LEDs—for opening presents or taking photos.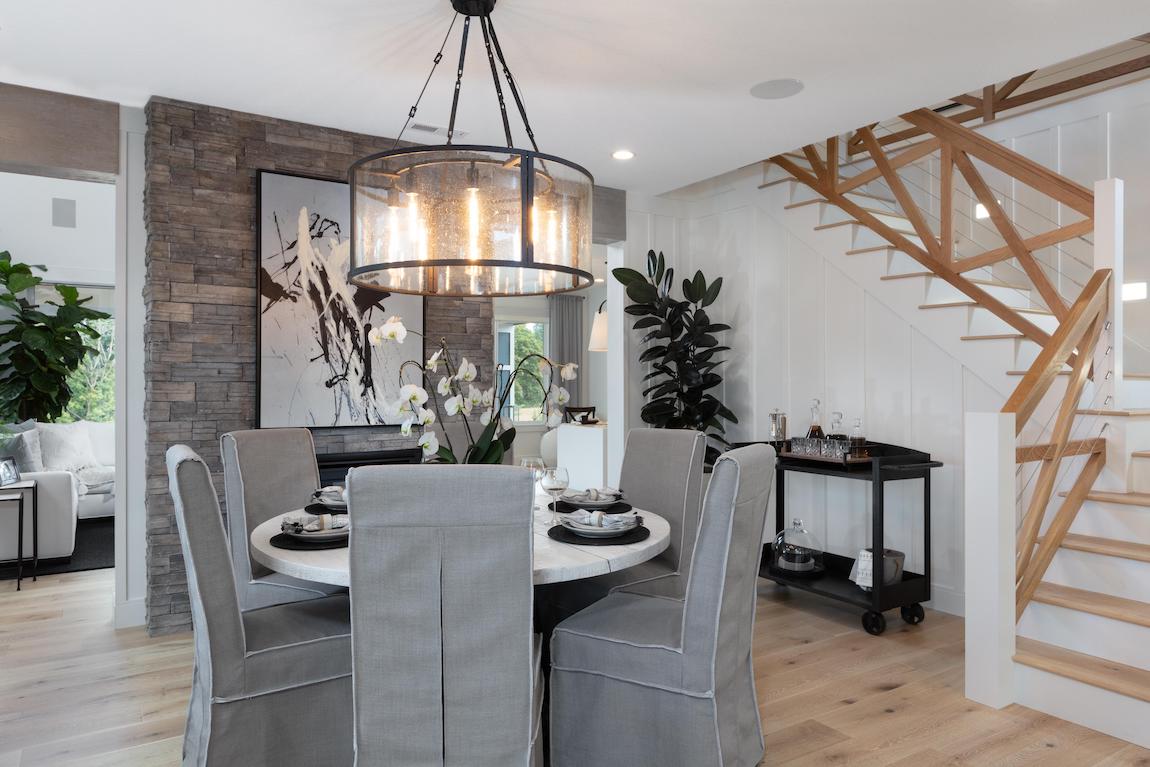 Go Overboard with Flowers and Candles
When it comes to certain party decorations, more is more. "It's easy to make an event feel lush and luxurious with lots of candles or an abundance of flowers," says Weiss.
There's nothing more stunning than a table overflowing with fresh flowers or an arrangement of hundreds of different candles—your guests won't be able to resist taking pictures. If you're planning a winter party, you can opt for seasonal greenery to match your holiday tree, or if it's Thanksgiving, you can use straw or autumn foliage instead.
Buy these items in bulk to save a little money, and you can even sprinkle some faux flowers in among the real ones.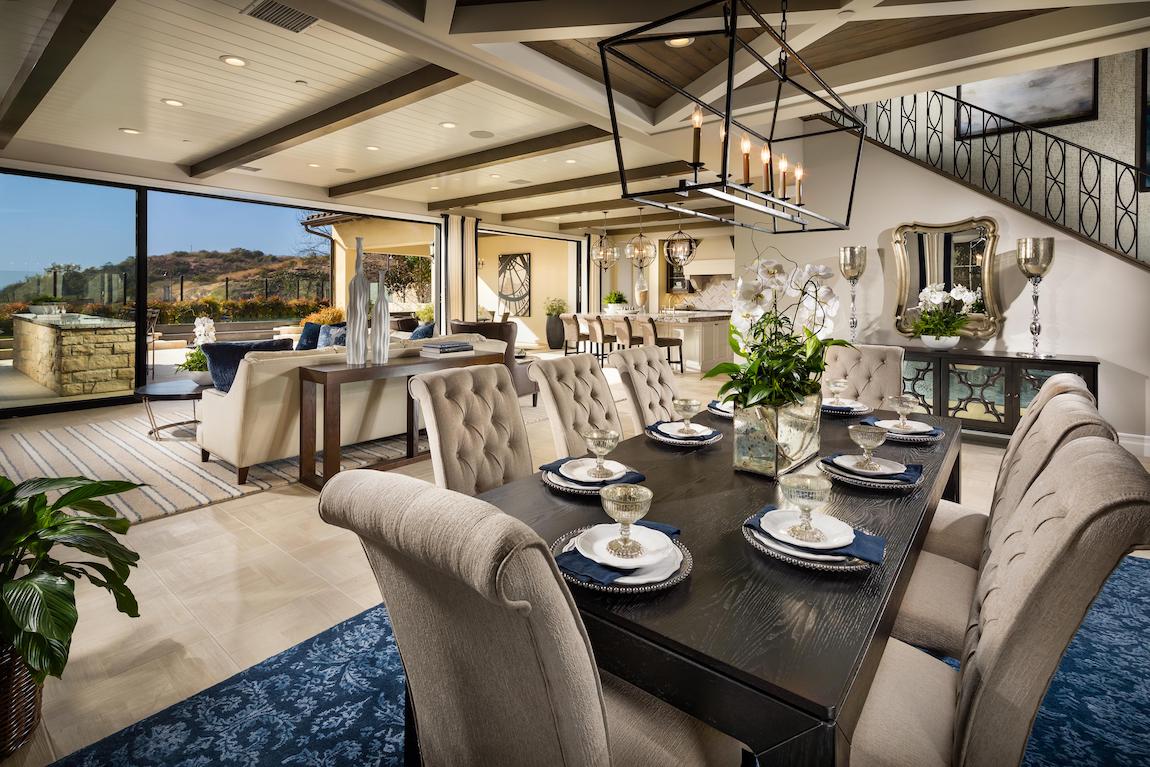 Rent Tableware to Match Your Decor
If you're having a small dinner party, you might be able to get away with using your own tableware. However, if it's a big gathering with multiple courses of food, you're much better off renting dinnerware.
"The more guests, the merrier, but you may not have the tableware to accommodate," Rafanelli told Elle. "Renting your china, crystal, or silver provides a fabulous alternative, giving you the freedom to select from a variety of options for your color scheme."
In addition to the necessary dinnerware and stemware, you may want to consider renting charger plates, placemats or a table runner, napkins and napkin rings, and matching serving dishes. These elements make a table setting more formal, adding a touch of luxury to your event.
Use a Party Planner for Larger Events
Because there are a lot of tasks that need to be completed to ensure that the event goes off without a hitch, consider hiring a professional party planner to help iron out the finer details.
Not only will an event planner help to brainstorm and create stunning holiday party decoration ideas, but they'll also ensure that you stay within your budget. These professionals take a lot of the party-planning tasks off your plate, allowing you to enjoy the process, instead of stressing about it.
With these holiday party decoration ideas, you'll be able to create an experience that guests will be talking about for years to come!