A staircase can be much more than an architectural necessity when designing your new home. In addition to providing a means between floors, your staircase designs can elevate or even define your interior style—whether striking or subdued. 
Toll Brothers home buyers are looking for a functional, beautiful staircase to complete their dream interior design. Explore 15 of our favorite staircase designs from Toll Brothers model homes across the country, from elaborate to sleek and minimalist, that bring together our dream home designs. Please share your favorites with us in the comments below.
1. This grand, eclectic staircase is a perfect choice for the artistic homeowner seeking daily inspiration from their home environment.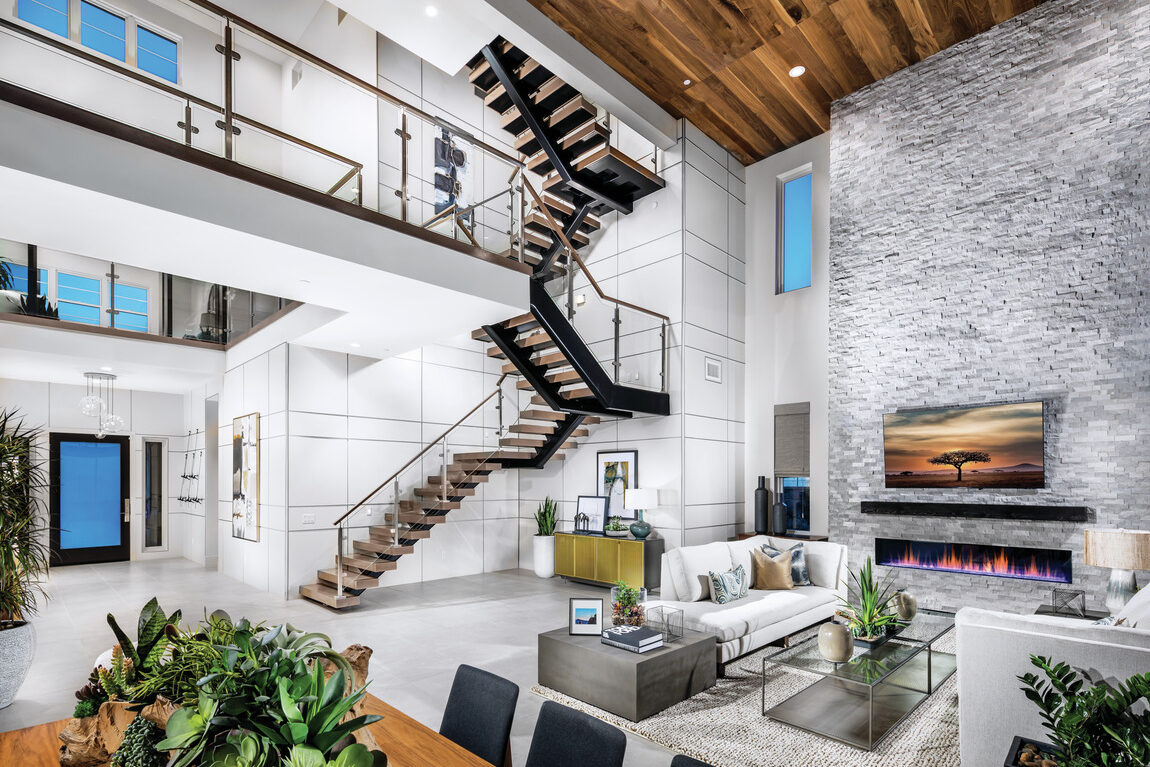 2. Dual staircases set against an open concept living area and statement lighting fixture create an on-trend yet timeless design.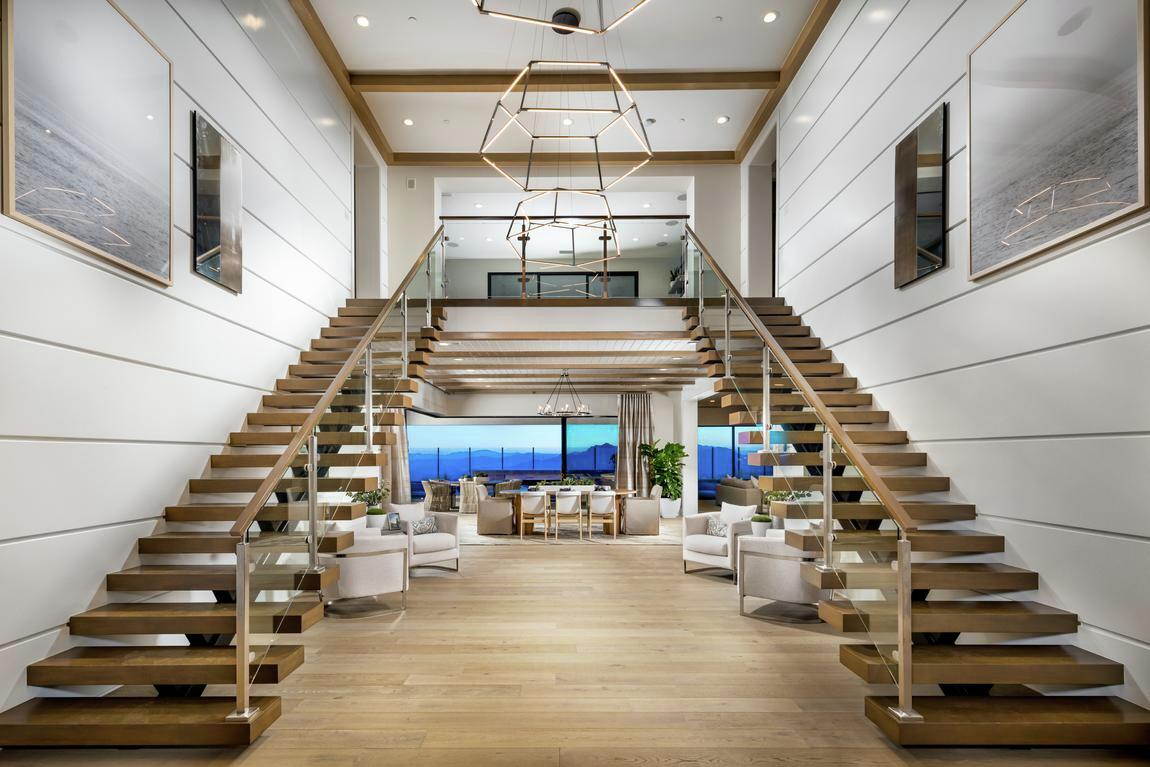 3. A minimalist staircase with a paired loft setting highlights the stunning marble flooring and other pops of color within this grand living area.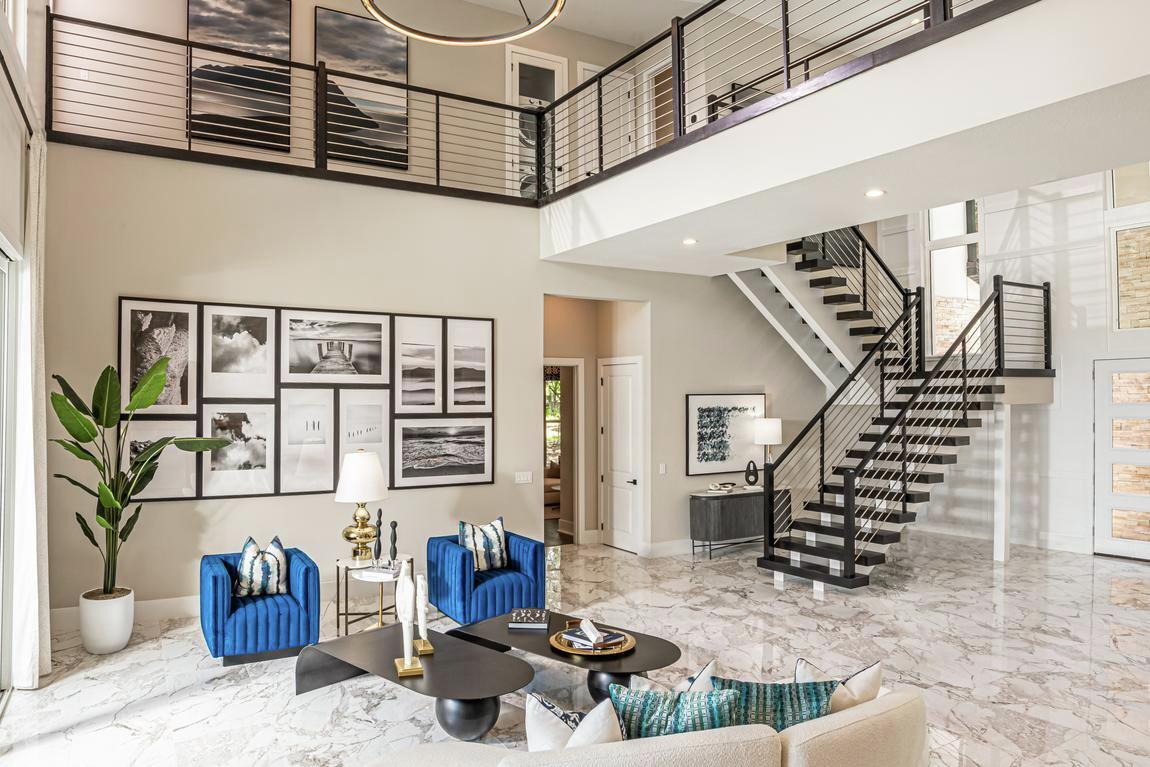 4. A contemporary wood staircase to complement furnishings and ceiling accents within the great room is an attractive option for modern farmhouse design enthusiasts.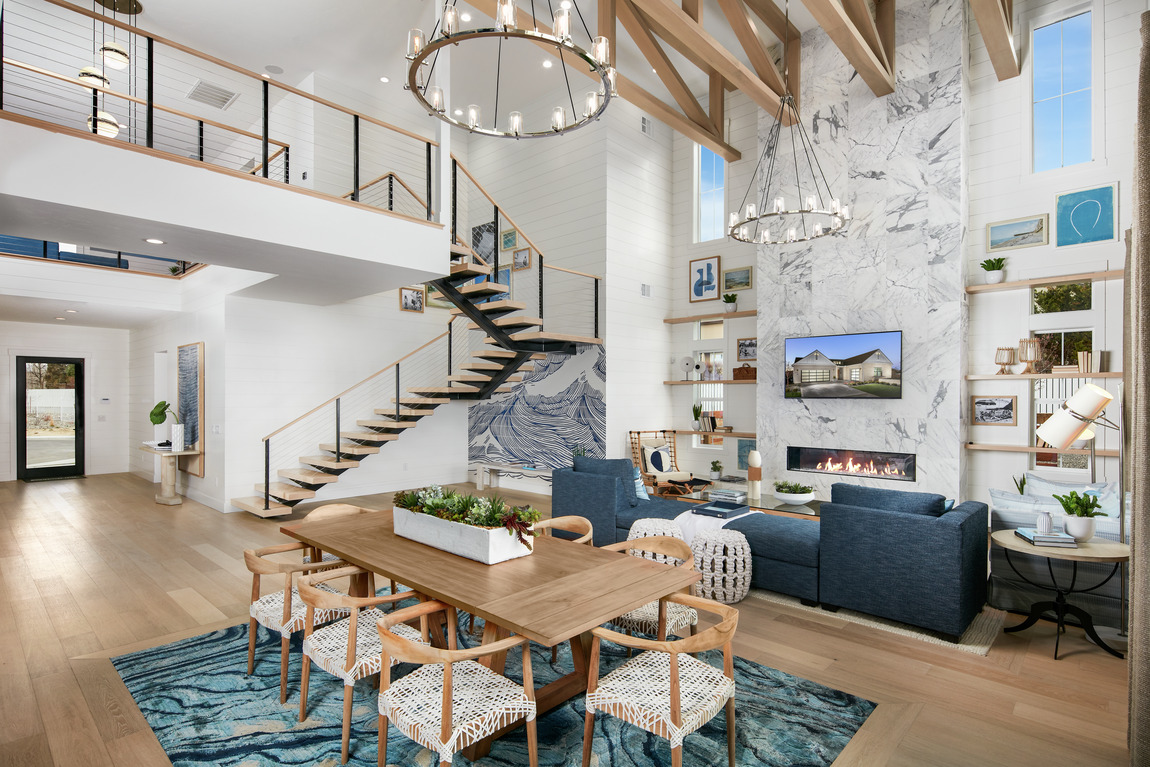 5. This impressive black and white dual staircase is the perfect choice for homebuyers seeking a striking design that captivates guests.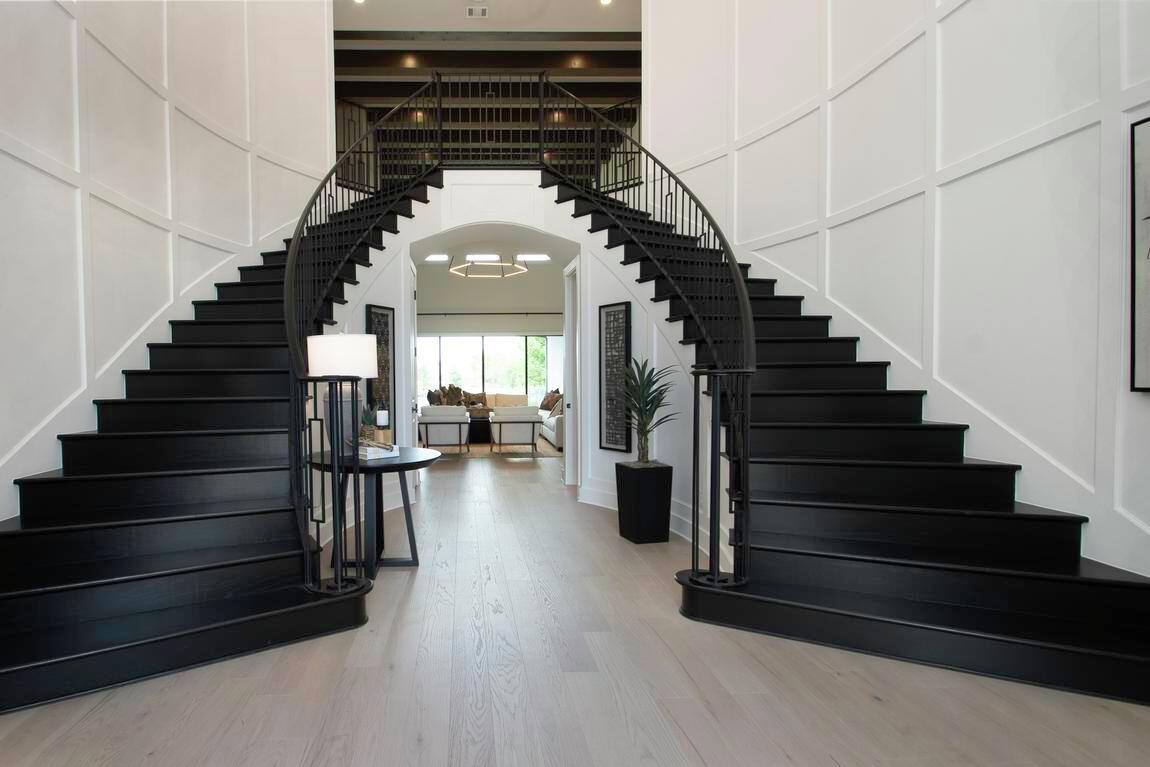 6. A sleek staircase featuring cut glass provides an elegant touch to this home design, mainly when set against dramatic black-and-white artwork.
7. An innovative floating staircase paired with eye-catching lighting fixtures adds intrigue and expression to this dream great room.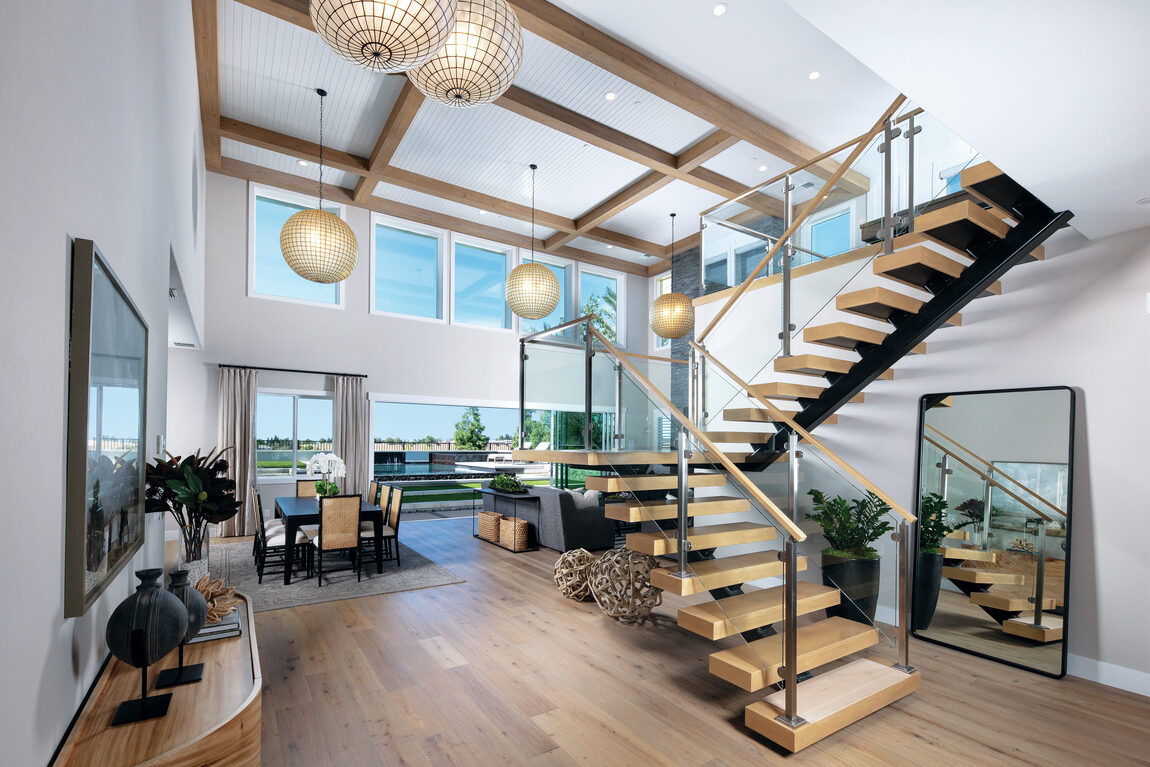 8. This subdued staircase design provides a relaxing, cozy environment.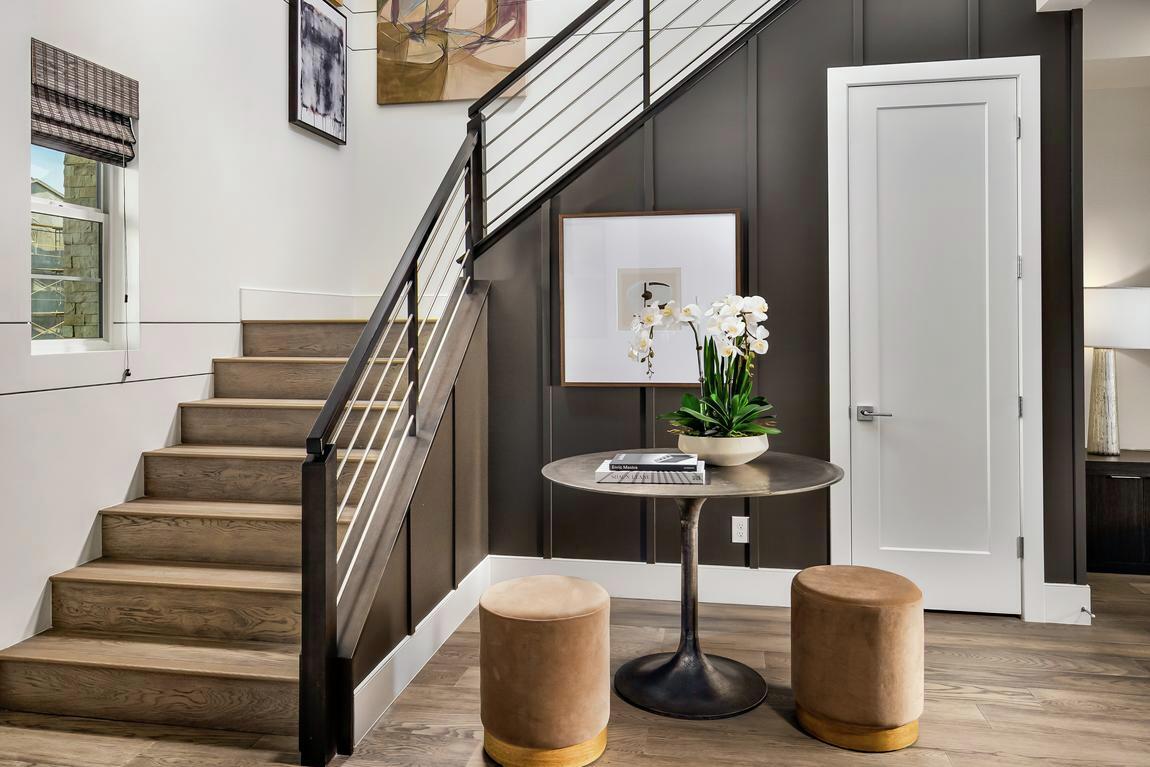 9. This brilliant black staircase design pairs perfectly with bold art and natural greenery.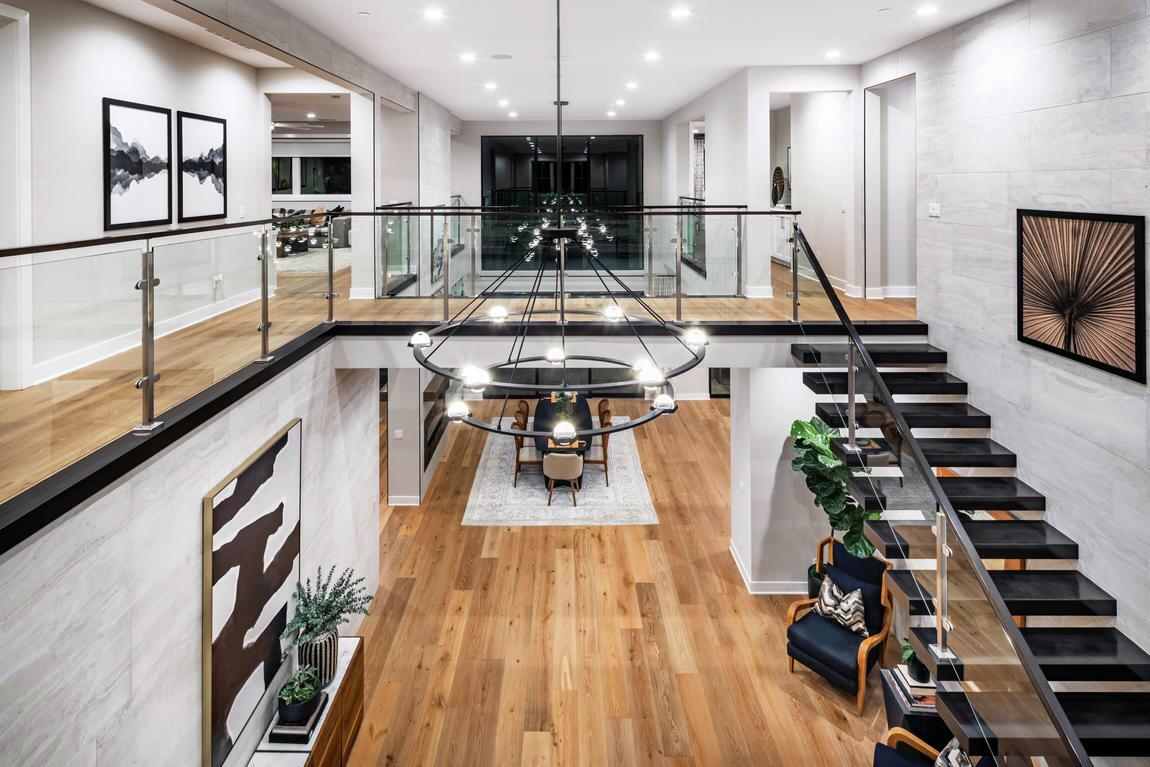 10. A staircase in a complementary color palette will seamlessly blend into your great room while offering contrast in the open space.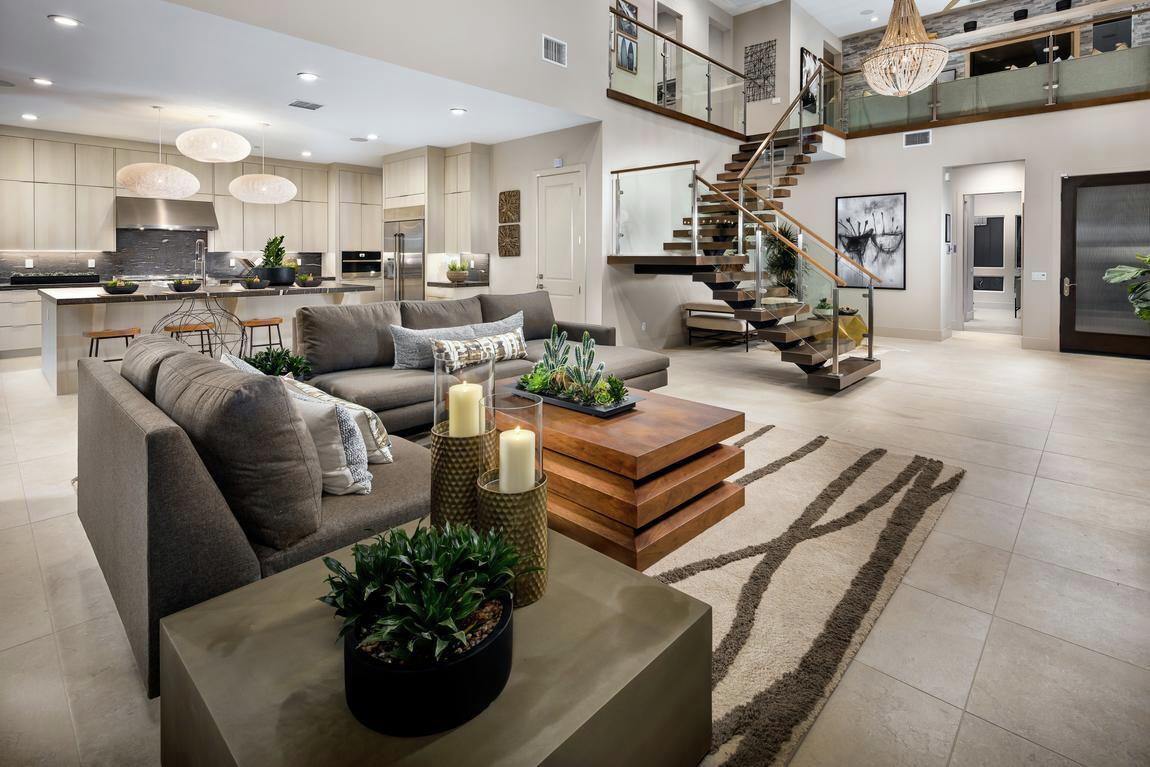 11. A light wood staircase with a rustic design set against bright surroundings can bring together a welcoming modern farmhouse look.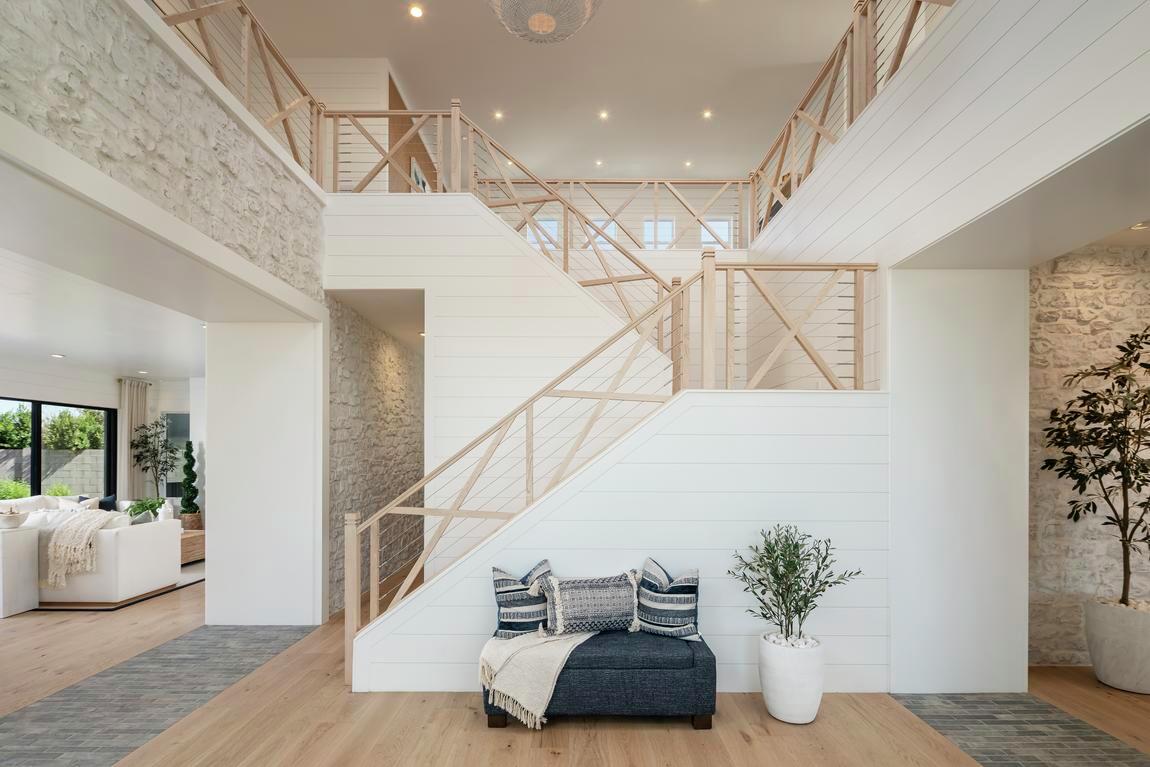 12. An accent wall with horizontal molding elevates this grand entryway and works seamlessly with any staircase design.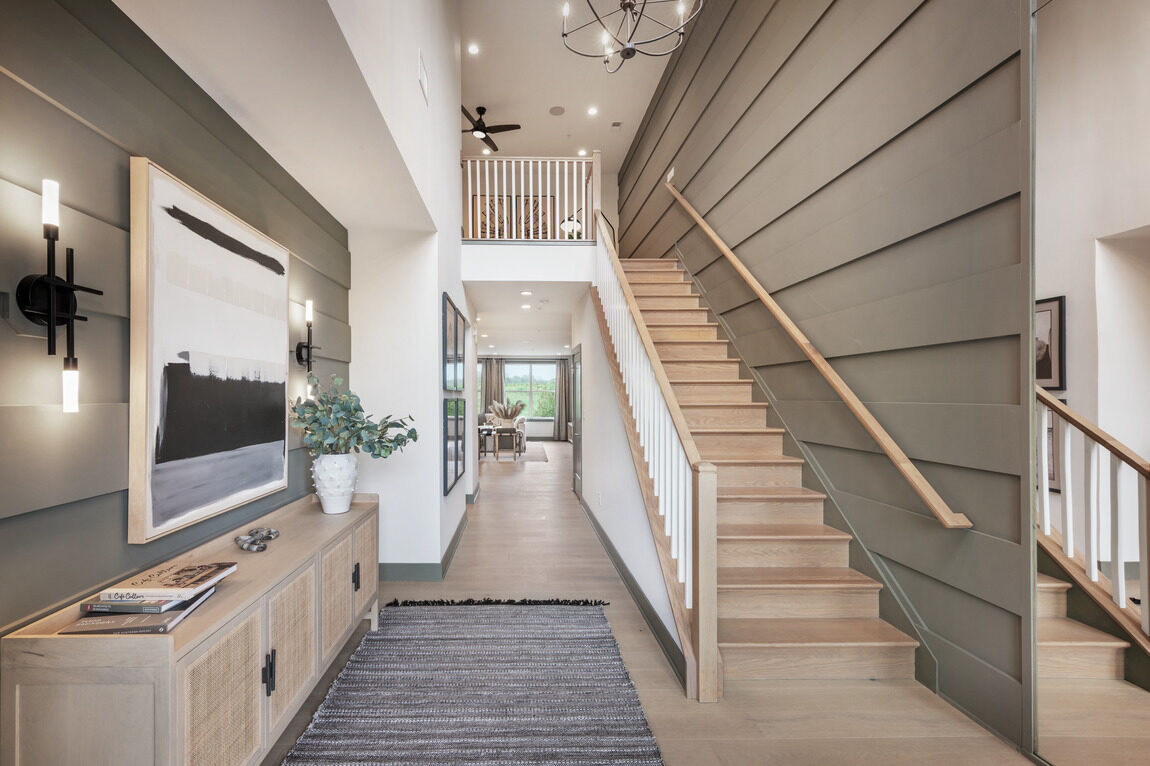 13. A deep wood staircase within a grand room featuring matching wood flooring and furnishings creates stunning cohesion within your home from the moment you step inside.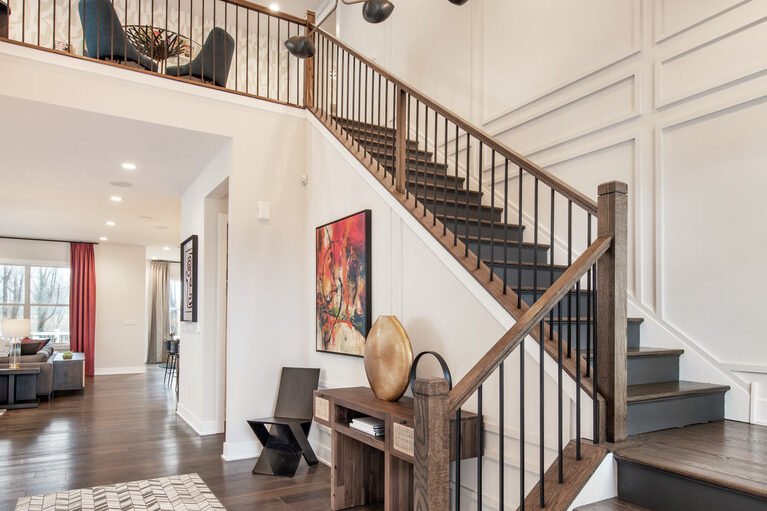 14. A staircase paired with an intricate accent wall provides elegance and adds depth to any interior home design.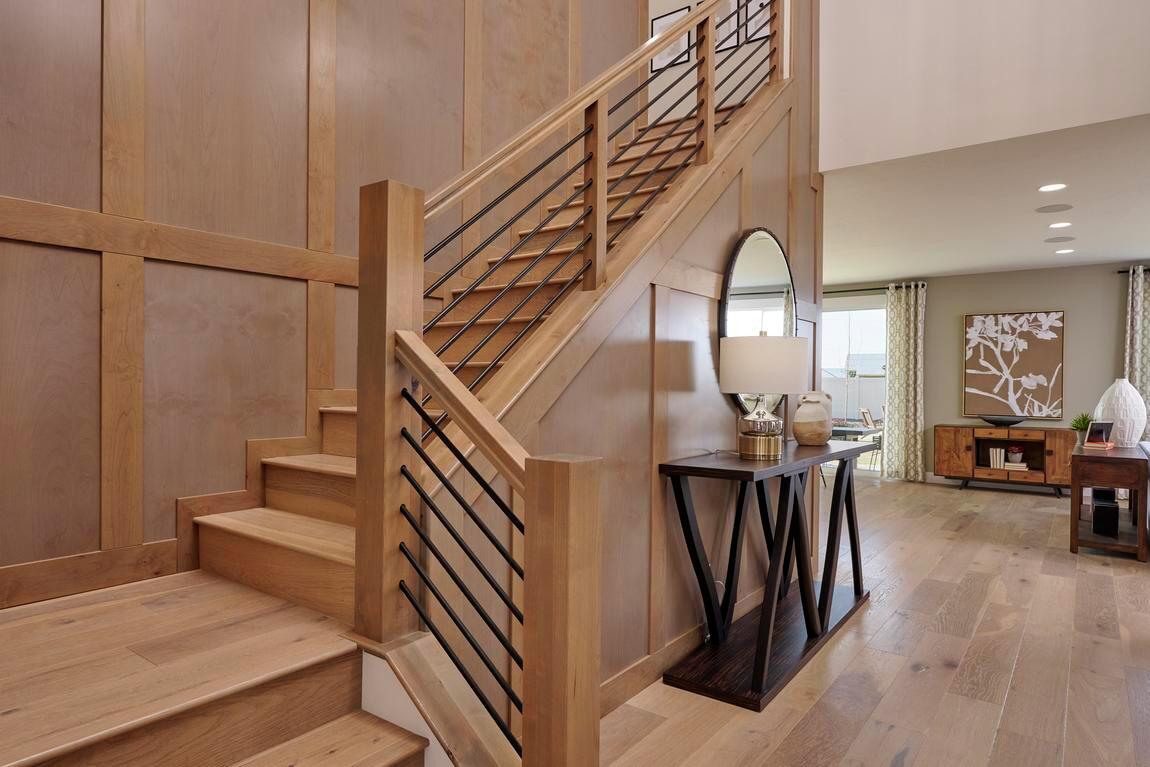 15. A white and dark wood accented staircase set against white panel molding provides a luxurious design for those with traditional taste.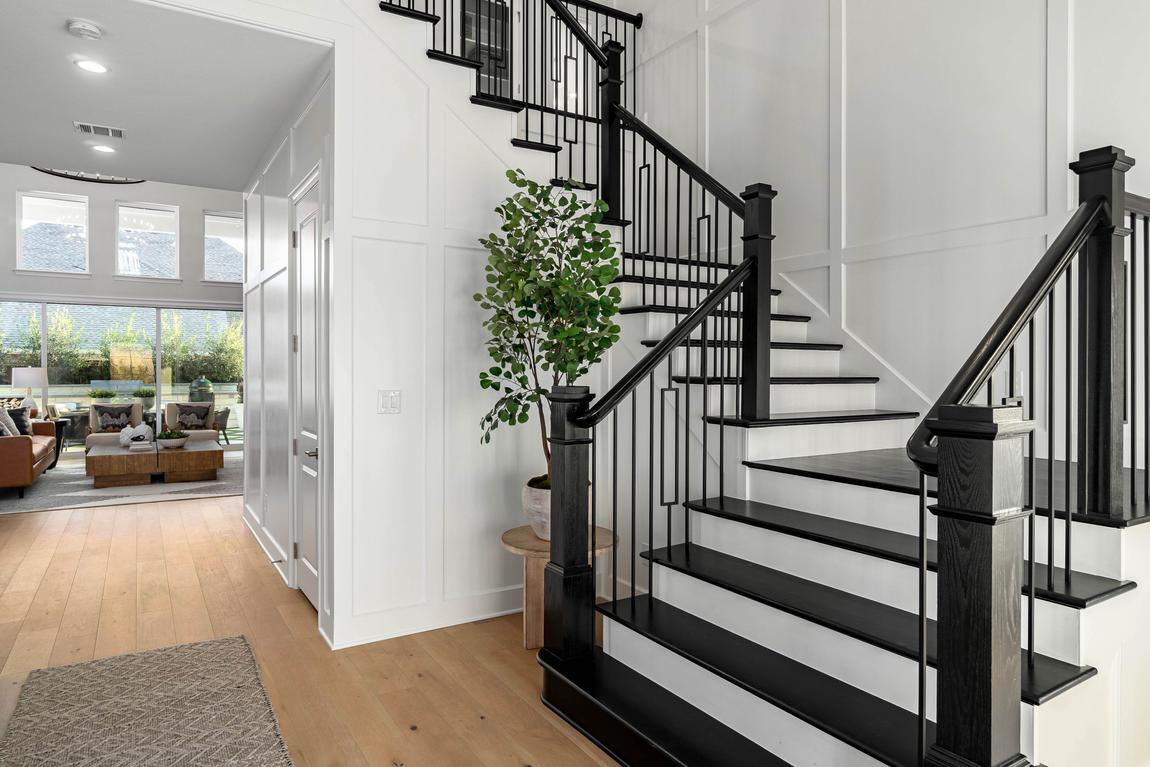 For inspiration on staircase designs and dream spaces, visit Toll Brothers on Pinterest.