The long days of summer are here, and with them comes an opportunity to embrace warmth, vibrance, and growth, both inside and outside your home.
We've collected some of our favorite summer décor ideas – showcased in Toll Brothers model homes across the country – to help you create the perfect environment for a sun-soaked season in your new home.
Neutral Wall Colors
Set the stage for summer décor with versatile neutral wall colors in shades of white or light gray, beige, or taupe. Vibrant walls can feel overwhelming during the summer when lush landscapes and peak sun are on full display, while neutrals play well all year long.
Cool down
Light neutral walls are known for promoting a calm and relaxing environment and can make a space feel open and airy. Neutral walls may also help you feel cooler by reflecting light rather than absorbing it and are less likely to fade from intense sunlight. Select a warm beige or white for your living room and enjoy a refreshing retreat enhanced by hues from the rising and setting sun.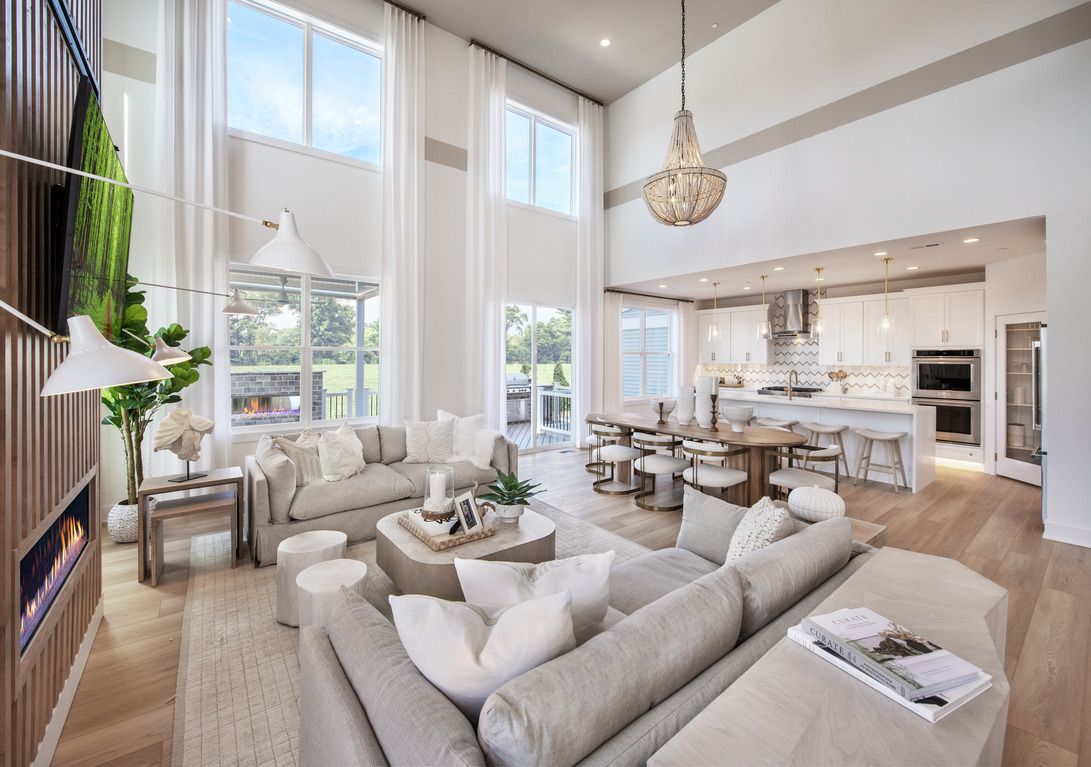 Dress up
Neutrals are an excellent backdrop for a variety of design styles, from elegant minimalism to playful eclectic. Create striking contrasts with lively plants and bright colors using art, decorative objects, pillows, throws, and much more.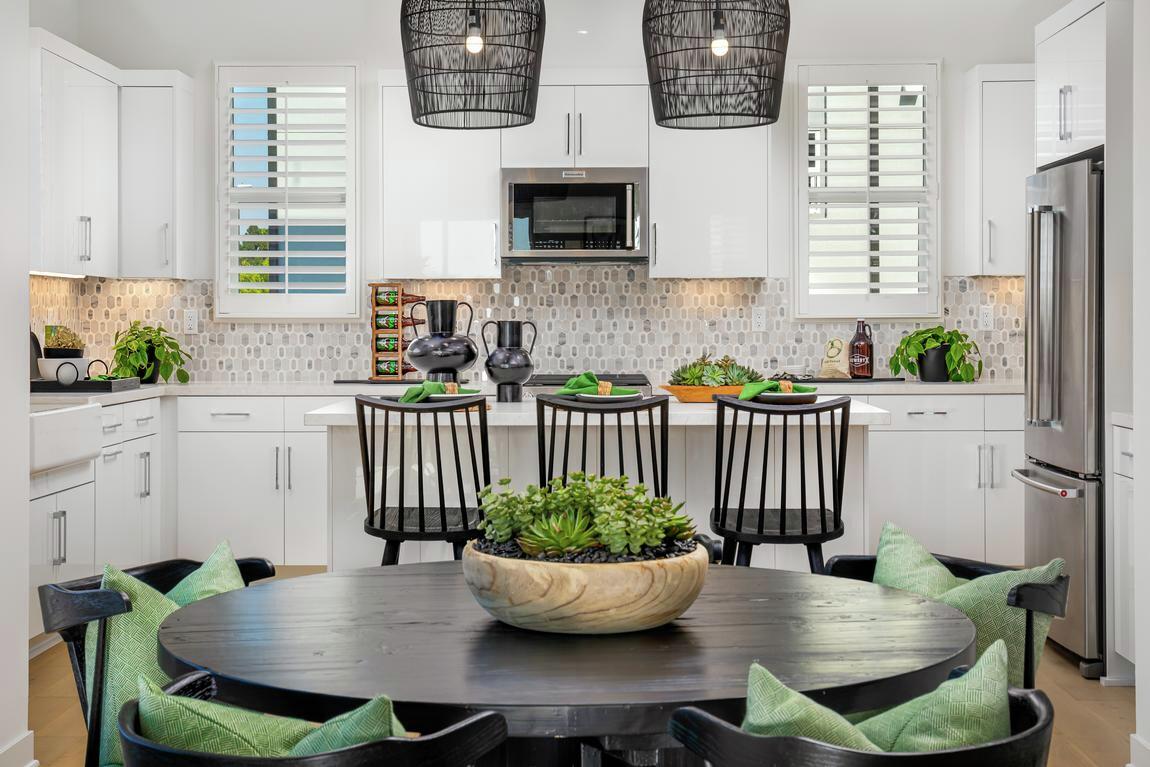 Biophilic Interior Design
Draw inspiration from biophilic design, a practice that incorporates natural elements into built spaces to create a connection with nature and potentially improve health and well-being.
One of the simplest ways to integrate natural elements indoors and outdoors is with live plants. Available in various colors, shapes, sizes, and ideal growing conditions, it's easy to find a plant to suit your taste and environment. Some plants may even help repel pests or can enhance your culinary adventures, making them a beautiful and valuable summer décor idea.
Calathea is a popular indoor plant showcasing intricate leaf patterns and various color options. Calatheas genuinely bring a space to life with foliage that moves throughout the day. Calatheas are pet friendly, which is an essential consideration for many families when selecting plants for their homes.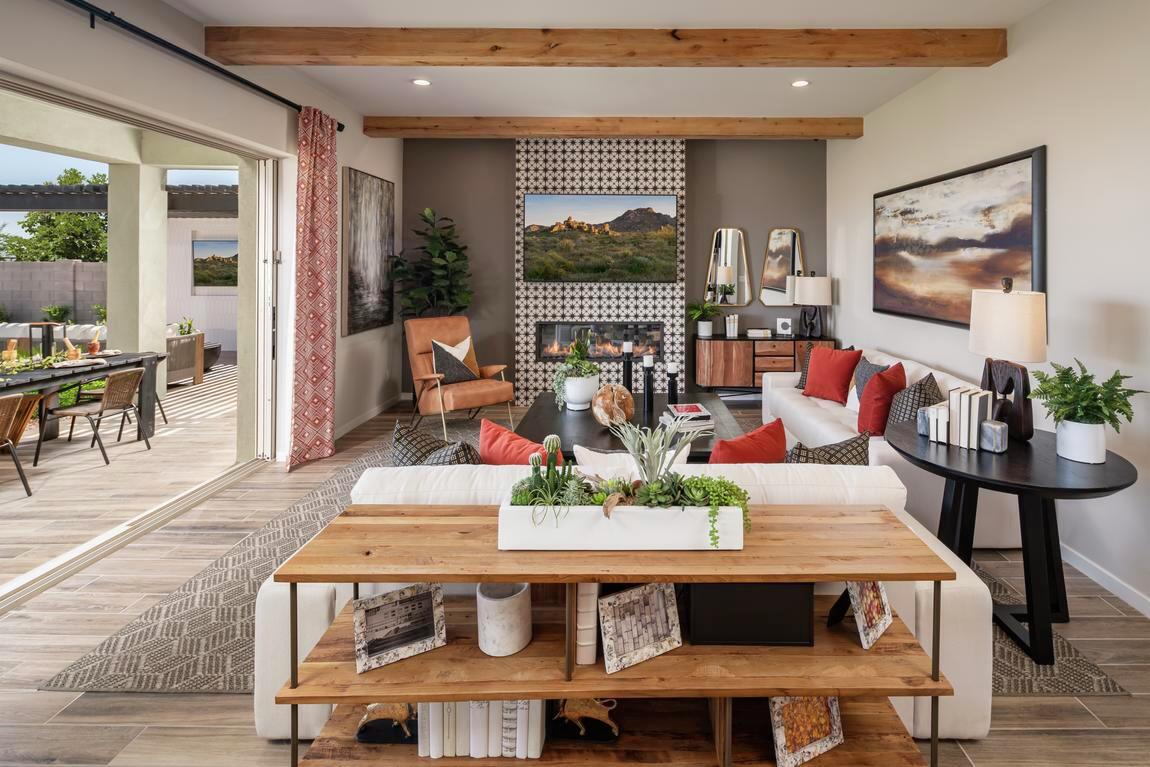 Great options for outdoor plants include:
Native plants – The plants best suited for your outdoor oasis are native species. Evolved to thrive in your location's specific conditions, these plants are generally lower maintenance and help support other native species such as hummingbirds and colorful butterflies. Visit wildflower.org to discover plants native to your area.
Lavender – Intoxicating fragrance and gorgeous purple flowers make lavender a lovely addition to sunny areas of your outdoor space. The leaves and flowers of this aromatic plant can be used to add floral notes to summer dishes and drinks, or dried for a variety of crafts or decorative purposes. Lavender creates a relaxing space by releasing fragrant oils that provide a calming effect and repel pests, perfect for leisurely summer evenings spent under the stars.
Succulents – Hardy and available in a wide range of shapes, sizes, and colors, succulents are low-maintenance plants that look stunning grouped together or as single plants. Elevate outdoor tablescapes with a dish of mixed succulents, and explore living walls to build unique, inspiring art.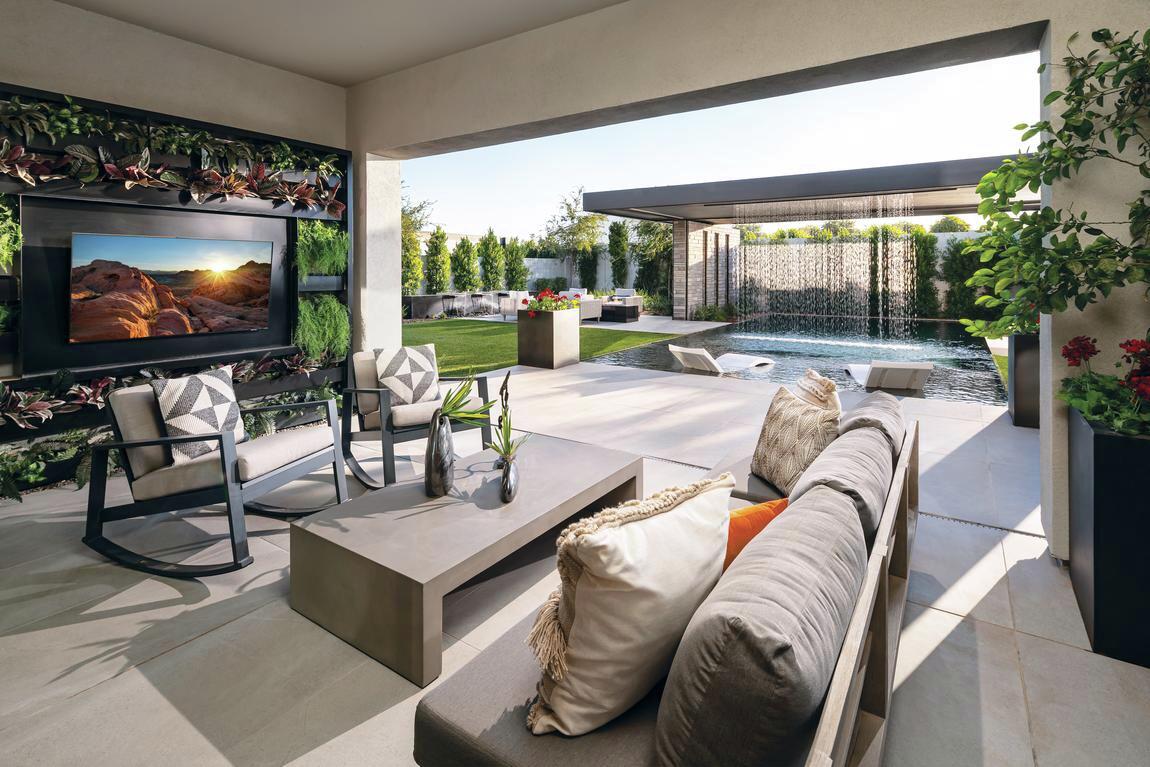 Sophisticated Beach Style
When tastefully curated and paired with neutral walls, nautical and marine-inspired decor create a timeless coastal feel perfect for summer.
Beachy elegance
Use natural accents to capture a rustic-yet-refined look that evokes carefree walks on the beach. Linen is a chic choice for couches, throws, curtains, and even small items such as napkins. For depth and texture, turn to woven materials such as rattan, sisal, or jute for furniture, lampshades, and rugs. Combine with light wood tones for true beachy elegance.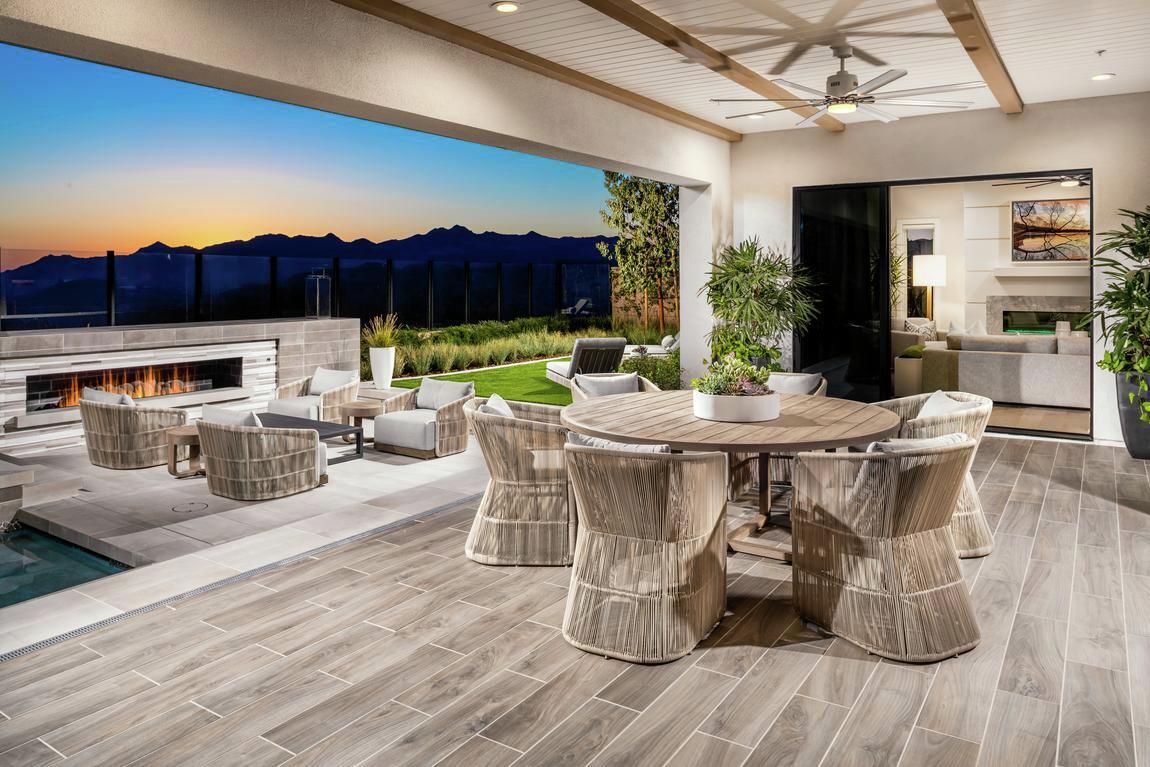 Pops of color
Navy furniture and gold fixtures complement white cabinetry and walls while infusing a classic nautical edge into spaces. Utilize shades of blue, coral, or yellow in items such as footstools, throw pillows, wine glasses, and vases for a pop of color that can be changed seasonally.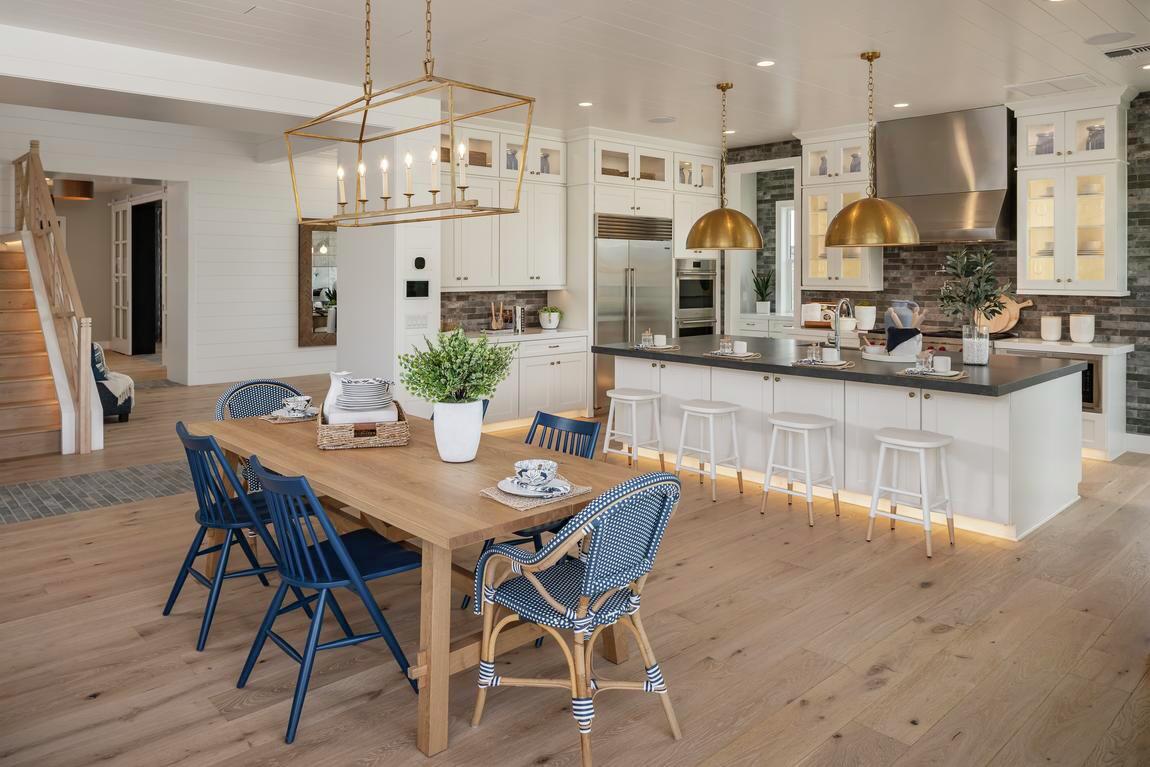 Elevated classics
There's no need to shy away from traditional beach décor—instead, elevate it with personal touches and enduring memories, such as a photo or keepsake from a recent family vacation.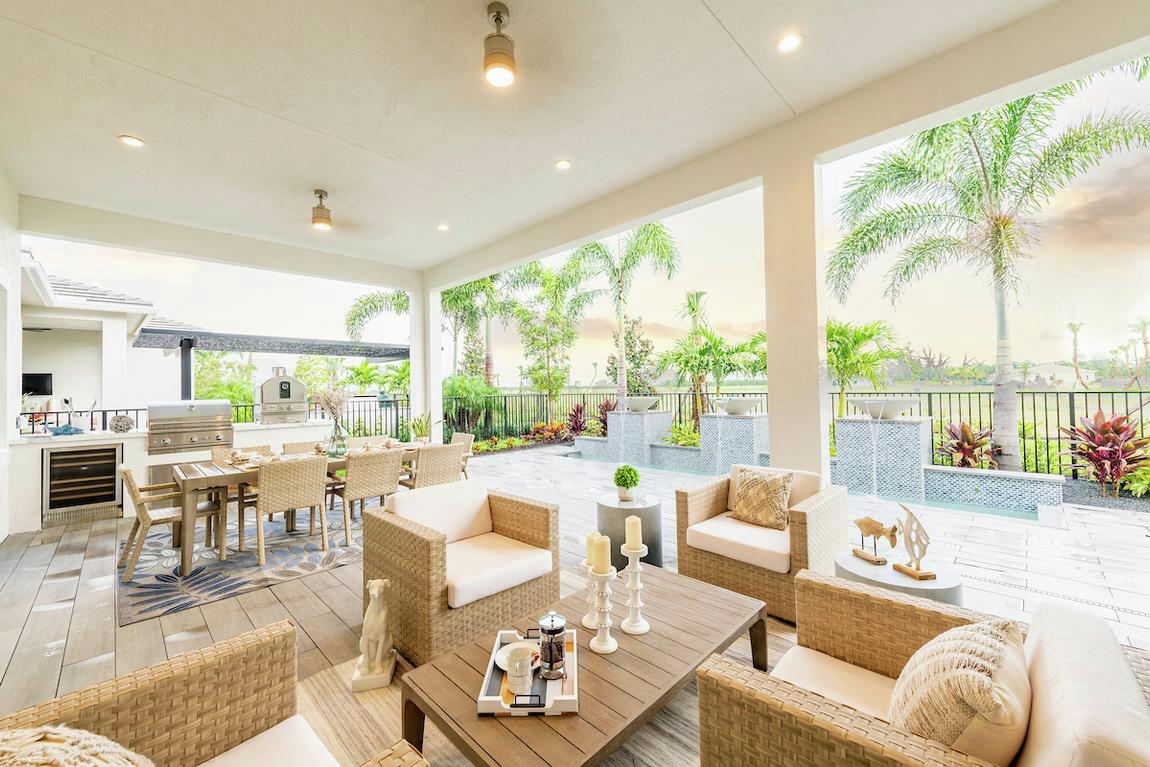 For more summer décor ideas, visit our Pinterest page and our website.