Last updated on November 14th, 2022
During this time of celebration and abundance, we can all make the holiday season shine a little brighter by taking a thoughtful approach to celebrating sustainably. From decor to dinnerware, we've compiled a few easy ways to celebrate with style – all while reducing your carbon footprint with these sustainable holiday tips.
How can I be sustainable this holiday season?
Use Natural, Eco-Friendly Holiday Decor Instead of Plastic
Take a walk outside and let nature inspire sustainable holiday ideas that will dazzle inside. Opt for natural elements like fresh pine trimmings, calming eucalyptus sprigs, arranged birch tree logs, or fragrant cinnamon sticks. These choices will fill your spaces with beauty, transition you into the season, and significantly reduce the need for plastics in your home's decor. 
Incorporating natural elements as sustainable holiday ideas and decor is not exclusive to this time of year. As the seasons change and you're ready to change up your look, add a touch of spring flowers to accent your birch cuttings and hang your eucalyptus in the shower to add an element of aromatherapy to your bathroom.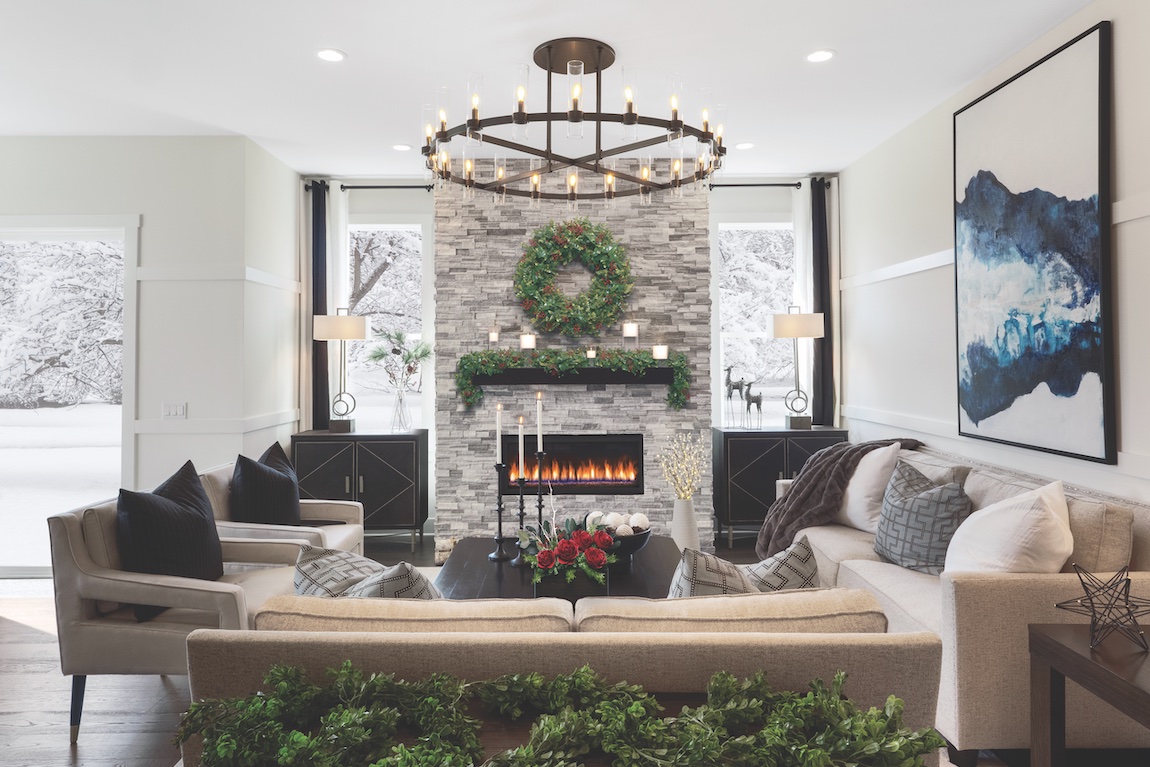 Swap Traditional Lights in Favor of Sustainable LEDs
Gentle white lights, both indoors and out, add a glowing sophistication to all your decor and they can add a touch of sparkle to the holiday. One easy, eco-friendly idea is to swap out any traditional incandescent bulbs with LED bulbs. This goes for lights in your home and even in your holiday decor. Not only do they last longer and use less energy overall, they also radiate less heat, making them a safer choice too. Today's LED light options offer a variety of design possibilities and dimming capabilities to help you create the perfect ambiance, whether you're entertaining guests or enjoying a relaxing evening at home. Plus, they work well in both warm and cold climates.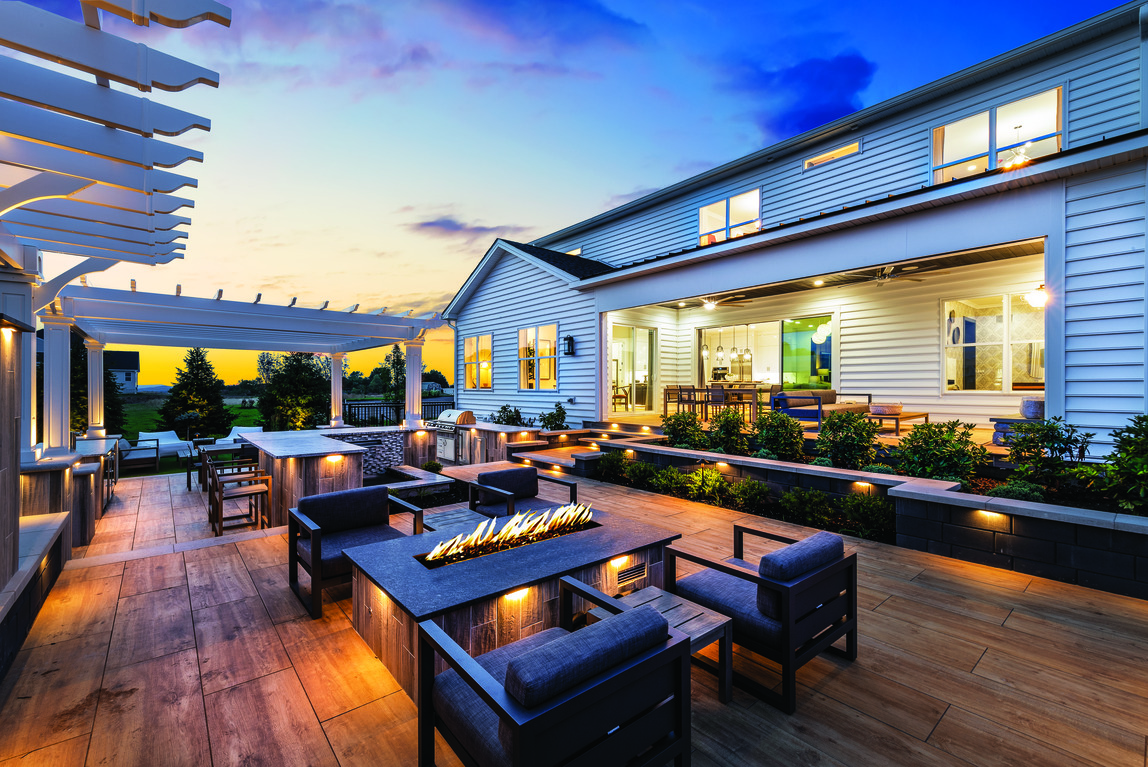 Introduce Natural Light with Non-Toxic Candles
Candles can play a major role during the holidays. Whether candles are part of your family traditions, or you simply want to incorporate the beauty of candlelight into the spaces of your home, consider choosing eco-friendly options.
Soy and coconut wax candles use natural ingredients that don't disperse the toxins that can be found in traditional paraffin candles. Additionally, look for natural cotton or wood wicks as well as scented candles produced with essential oils rather than chemicals to minimize toxins in the air.
Opt For Local, Seasonal Ingredients
When meal planning for your holiday gathering, consider using local, in-season ingredients. By shopping fresh from local farmer's markets and local growers, you help cut down on food transportation and preservation, excess food packaging, and waste.
The more you shop local, the more you will get to know what is in season where you live. If you're in the Southwest, for example, late fall is the perfect time to look for apples, avocados, and raspberries. In the Northeast, you'll also find an abundance of apples in addition to squash, eggplant, and cranberries.
Other Ideas for Practicing Sustainability During the Holidays
One of the best holiday sustainability tips is to keep reusable plastic and paper bags handy for both planned and impromptu shopping trips. This good habit can be practiced throughout the year, but is particularly important during the holiday season when many people find themselves shopping for both groceries and gifts more than ever.
Finally, go ahead and get out the good china and linen napkins to use during your holiday entertaining. Not only will your tablescape be all the more beautiful, but by using your reusable dinnerware and glassware when entertaining, you will significantly cut down on disposable plastics and paper goods.