Last updated on August 24th, 2022
Exuberant. Decadent. Bold.
As we enter into a brand new decade, we can't help but notice the ties to the past. The roaring 1920s brought us flapper fashion, jazz music, and Art Deco influence. Now in 2020, that same exuberance, decadence, boldness is paving the way for deep colors, elaborate patterns, and geometric accents. Sherwin-Williams 2020 Color of the Year, Naval, produces an energetic hue that beckons onlookers to take a first, and second, glance. Designers across the country are embracing this rich, deep color and similar blues into their interior design concepts.
Get Inspired
Both traditional and modern, Naval is a rich navy that creates a calm and grounding environment infused with quiet confidence. This deep shade evokes a prominent sense of confidence that fuses timeless color with a fresh mix of natural materials and textures.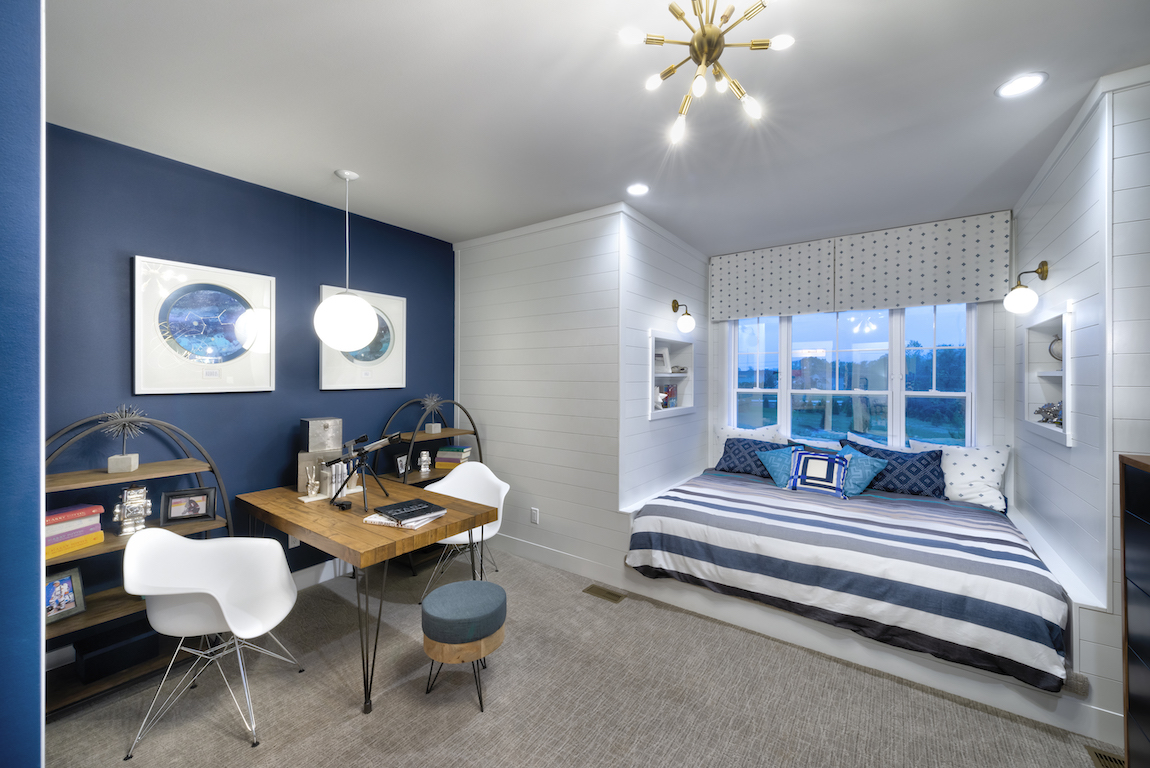 This bold hue was carefully selected for a monumental year to represent bringing your best self into a new decade. Naval fuses the striking and bold opulence of Art Deco with the awe?inspiring power of nature, from the infinite night sky to the mysterious depths of the sea. It brings navy out of its comfort zone to usher in an empowering new year and fresh decade of change. This selection about slowing down to appreciate the beauty in nature and how you can bring it indoors.
Create the Ideal Space
After a decade filled with gray and white everything, deep blues like Naval SW 6244 and Anchors Away SW 9179 are beautiful, all-over hues, as are Ripe Olive SW 6209 and Dard Hunter Green SW 0041 from the green family.
Color, in general, is heading in a deeper, moodier direction, accented with a touch of opulence. As homeowners continue to embrace the blues and greens, the use of color is expanding from just wall color to kitchen cabinetry, islands, front doors, and ceilings. Complementary Sherwin-Williams colors like Tarnished Trumpet SW 9026 or Midday SW 6695, both metallic golds, bring warmth to navy's boldness while shades of green and paint colors such as Kale Green SW 6460 introduce biophilia for a grounding, down-to-earth presence.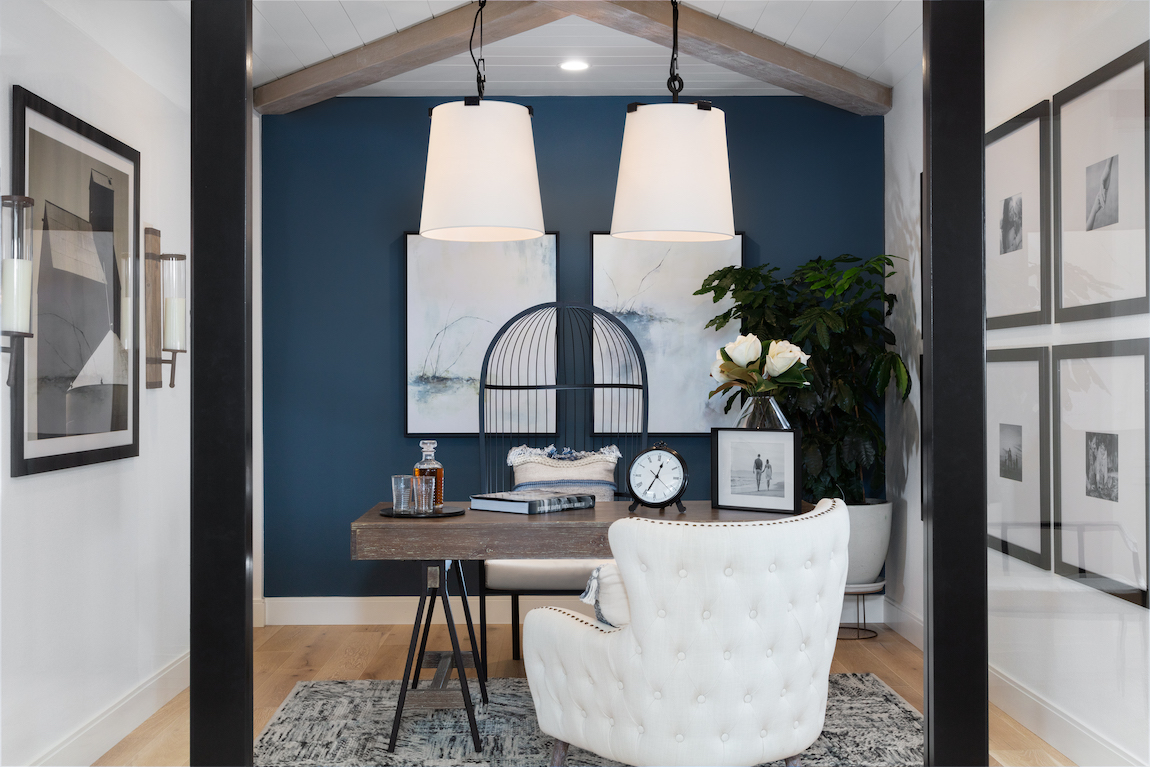 Naval is extremely versatile and approachable. Although dark, Naval has a calming quality that induces a sense of comfort at home and feel almost neutral. Kitchens tend to be an area where families congregate, so incorporating blue is a great way to create a relaxing and welcoming environment. Painted cabinets in Naval pair well with light counters and warm wood tones, while an icy cross between blue and gray, like Misty SW 6232, create the perfect cool-tone balance.
Bathrooms are a surprisingly wonderful place to experiment with how dark color impacts a space. They're smaller than most rooms, so repainting isn't as harrowing of a task. While beiges are back on the neutral scene and make for a solid and steady color choice in any room, Naval is fun alternative. This beautiful hue can transform a bath into an oasis and acts as a bold, yet neutral backdrop for a variety of tastes and finishes.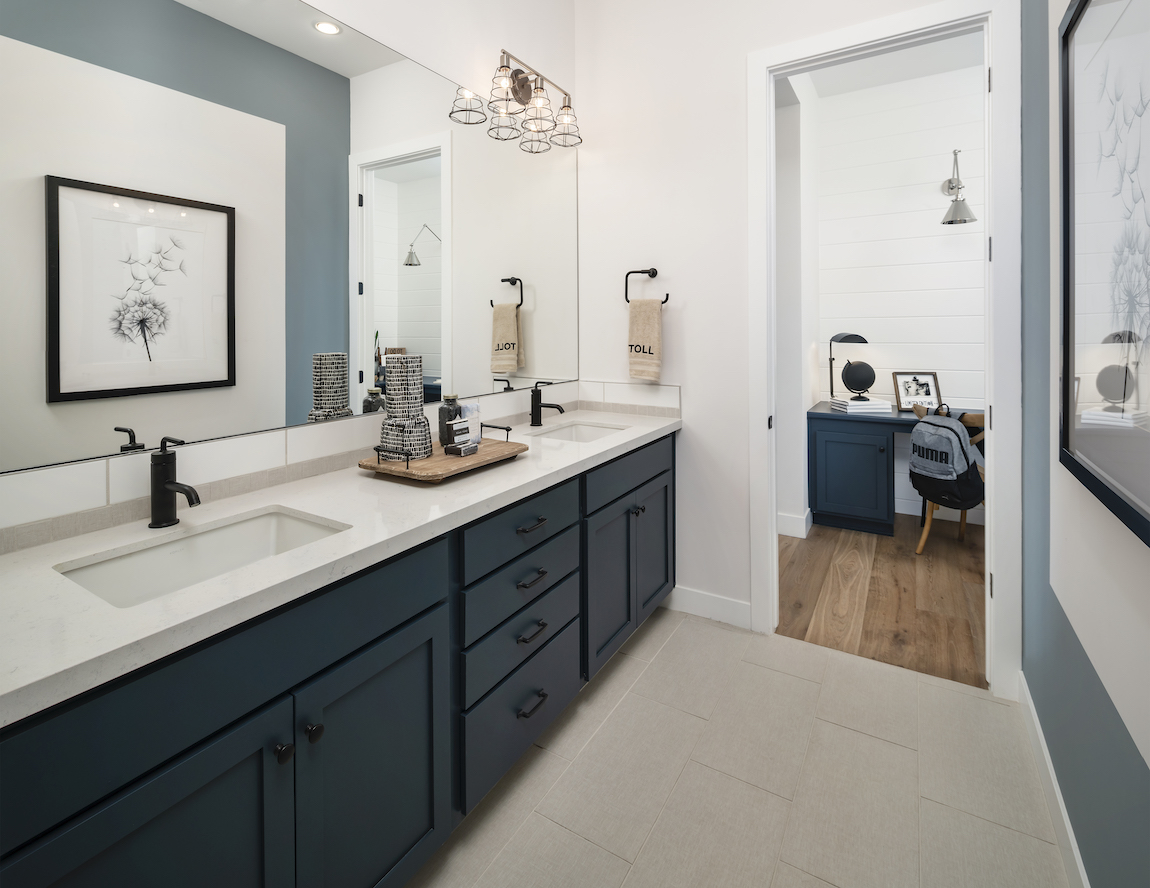 To accent the Sherwin-Williams 2020 Color of the Year, Naval, homeowners should look to grays and whites, as well as warmer neutrals, matte gold metallic finishes, and stainless steel fixtures and appliances.
Get Started
Start by making sure the walls are clean, dry, sound, and dull. Prep is always the first step to a successful paint job.
Don't skimp on quality. The cheaper the paint, the more coats you will have to apply to get complete coverage. This goes for the tools to apply the coating too.
Make sure dry times are adhered to. The darker colors may take a little more time to dry. Usually, re-coating is about 4 hours. If you try to re-coat too soon, you end up pulling off part of the first coat that didn't have the proper drying period.
Two coats are key. By using the right tools, more is not usually needed.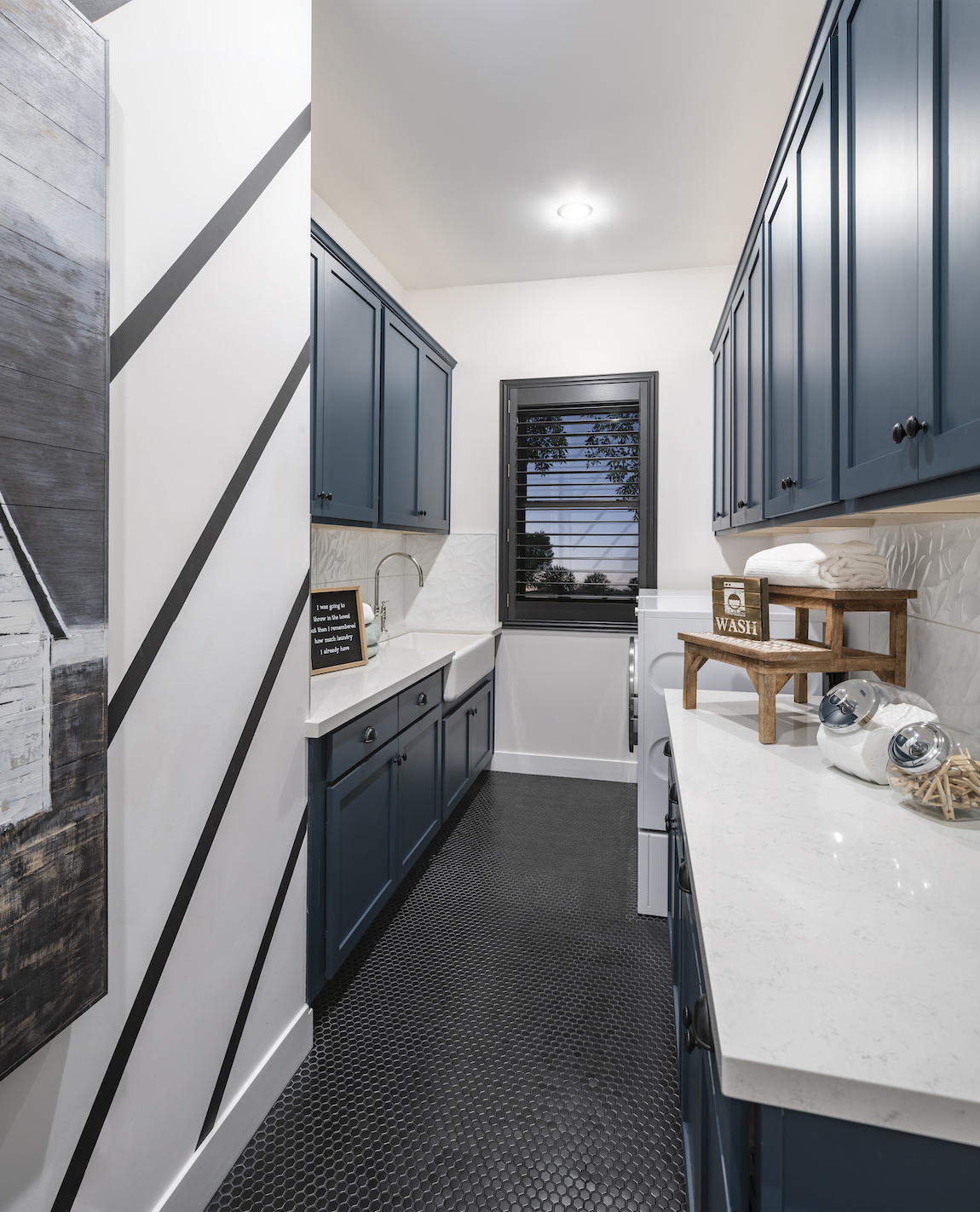 For more design inspiration visit our dream spaces blog page or to learn more about using color in your home explore our articles on color psychology.
---
*Sherwin-Williams helped contribute to the story in this article.