Last updated on June 22nd, 2021
A walk-in shower is often the focal point of a luxurious primary bathroom suite, and its design has the extraordinary opportunity to elevate the space. There are many design options that allow you to create a space that not only looks great but also creates a relaxing atmosphere. From the layout of the space to tile and fixture selections – there is no shortage of modern and innovative walk-in shower ideas that can transform your home.
Continue reading for some of our favorite examples from Toll Brothers model homes from across the United States.
1. Rain showerhead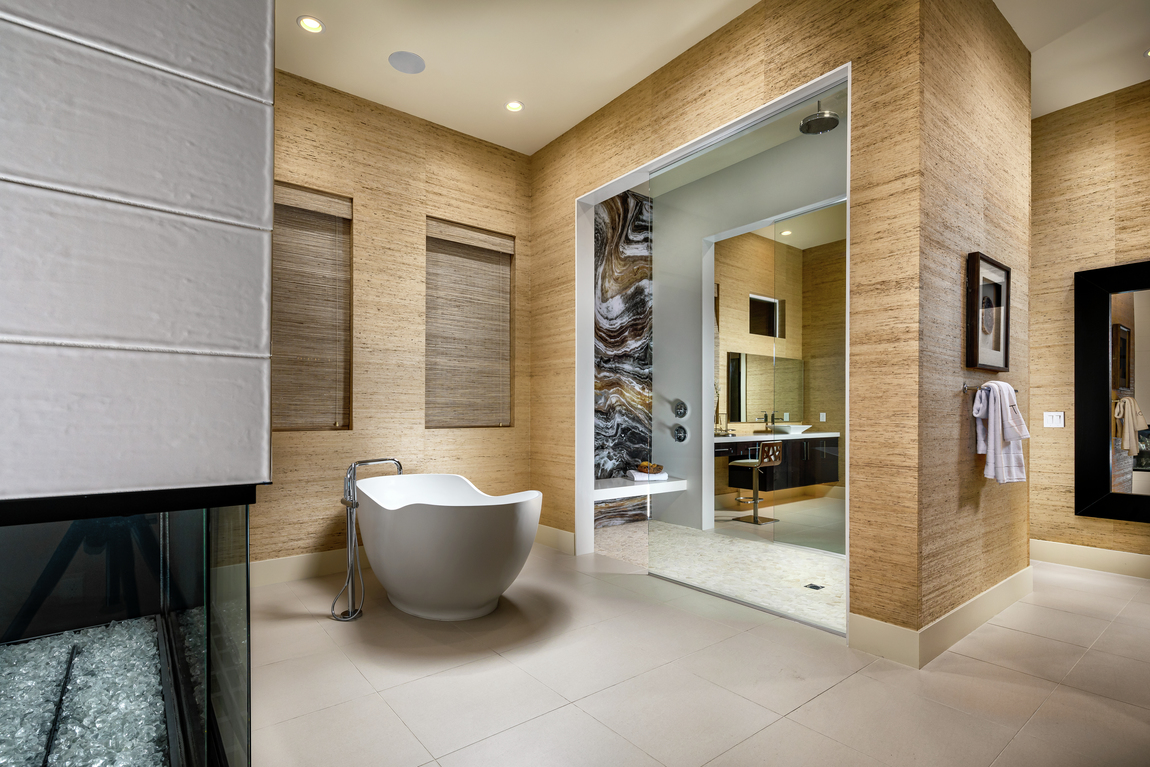 2. Central walk-in shower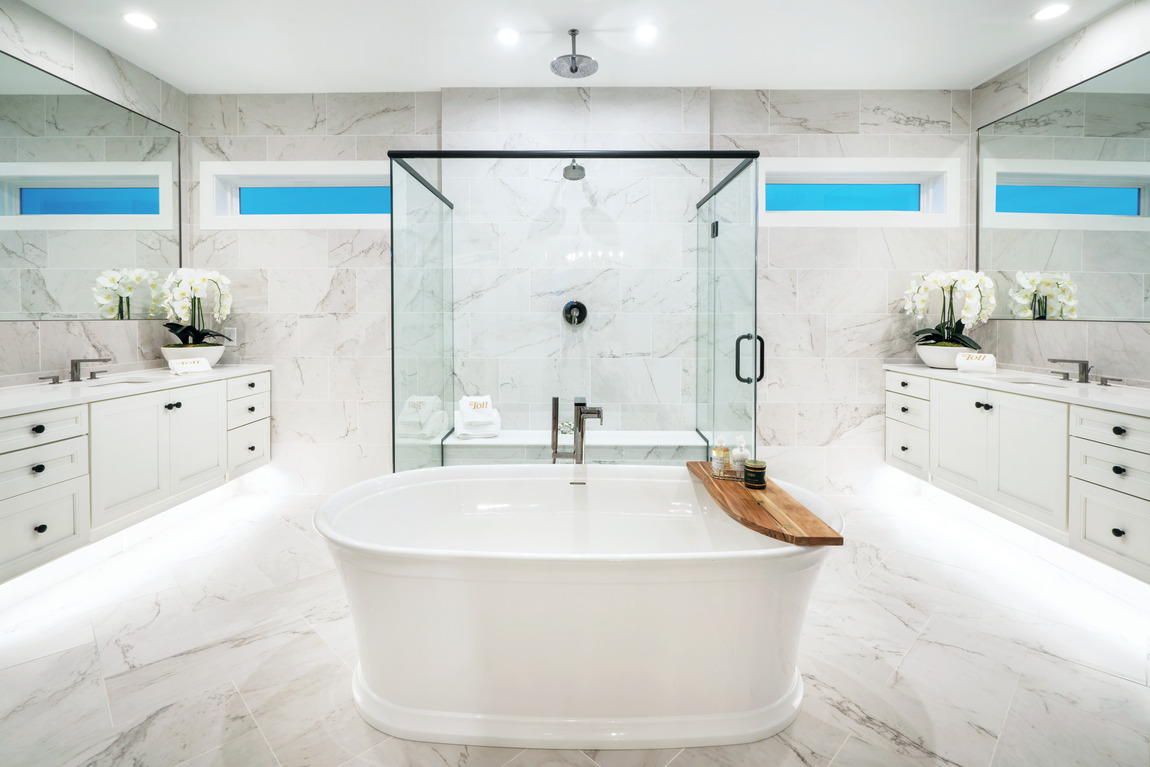 3. Outdoor shower transition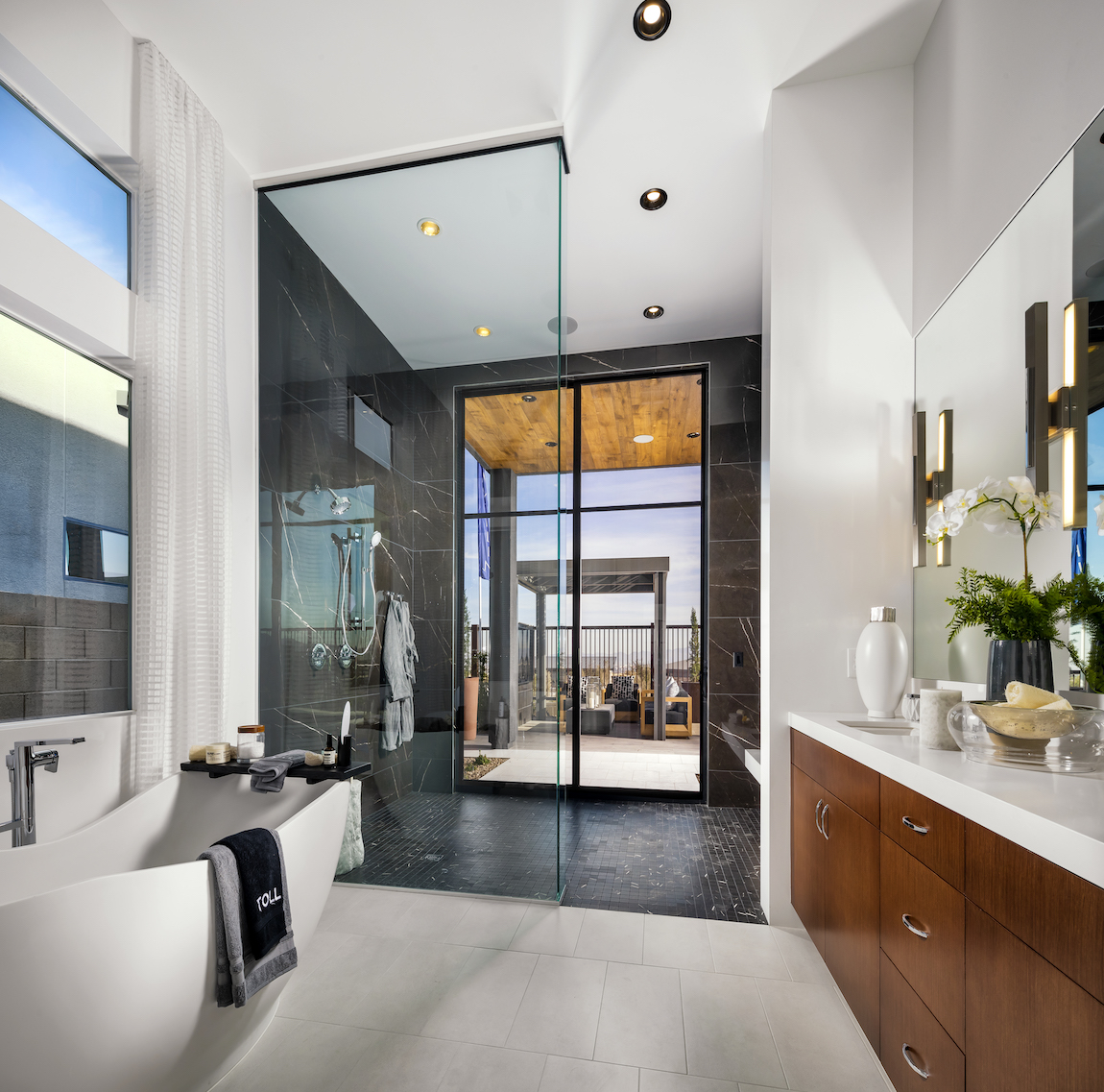 4. Eye-catching tile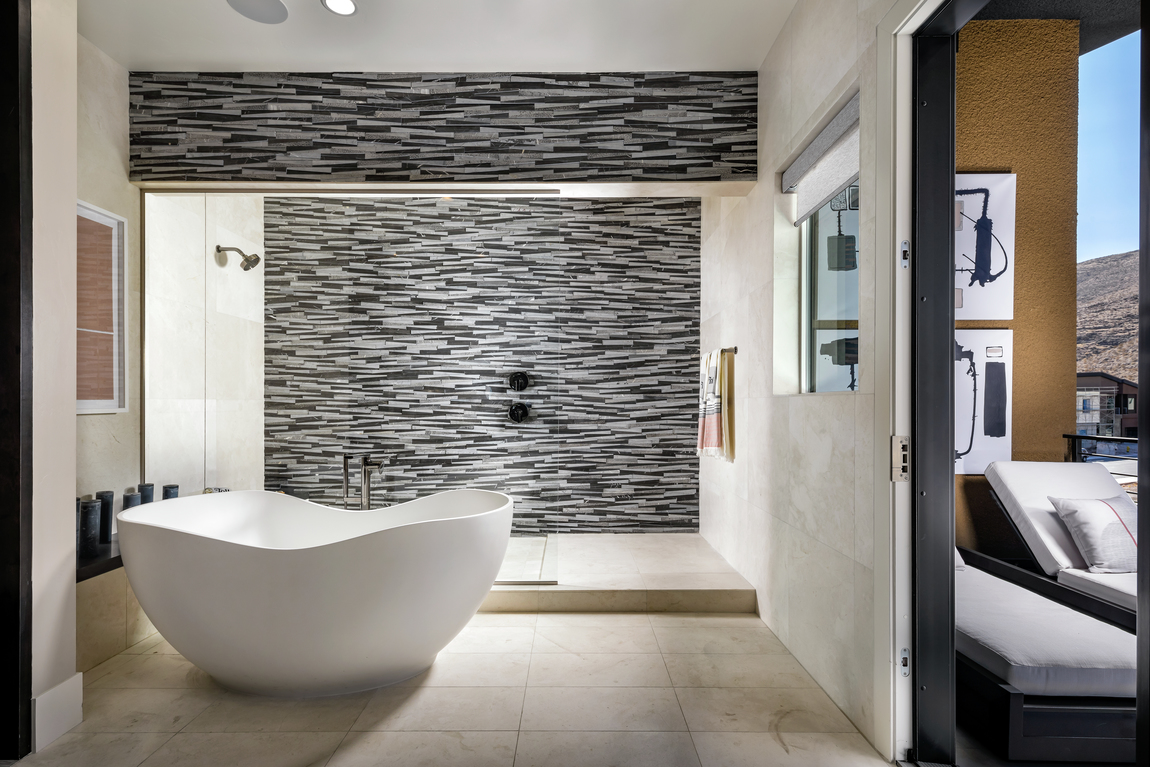 5. Dual-shower design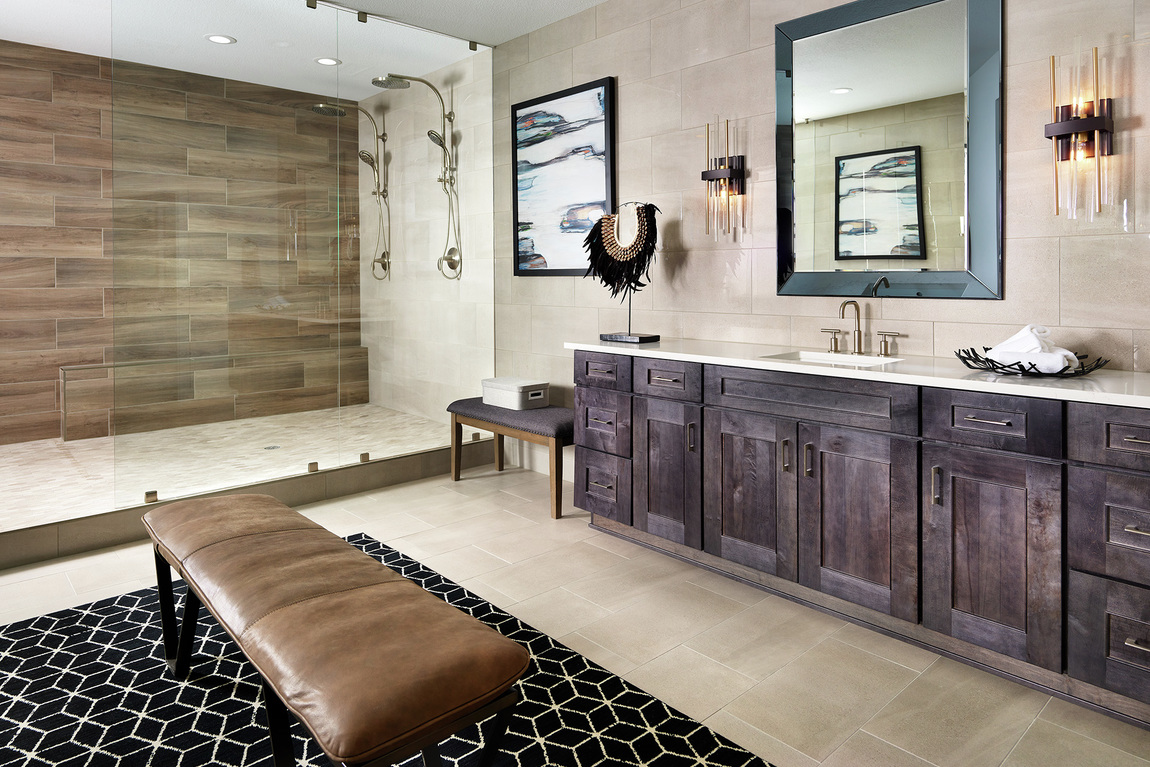 6. Captivating tile design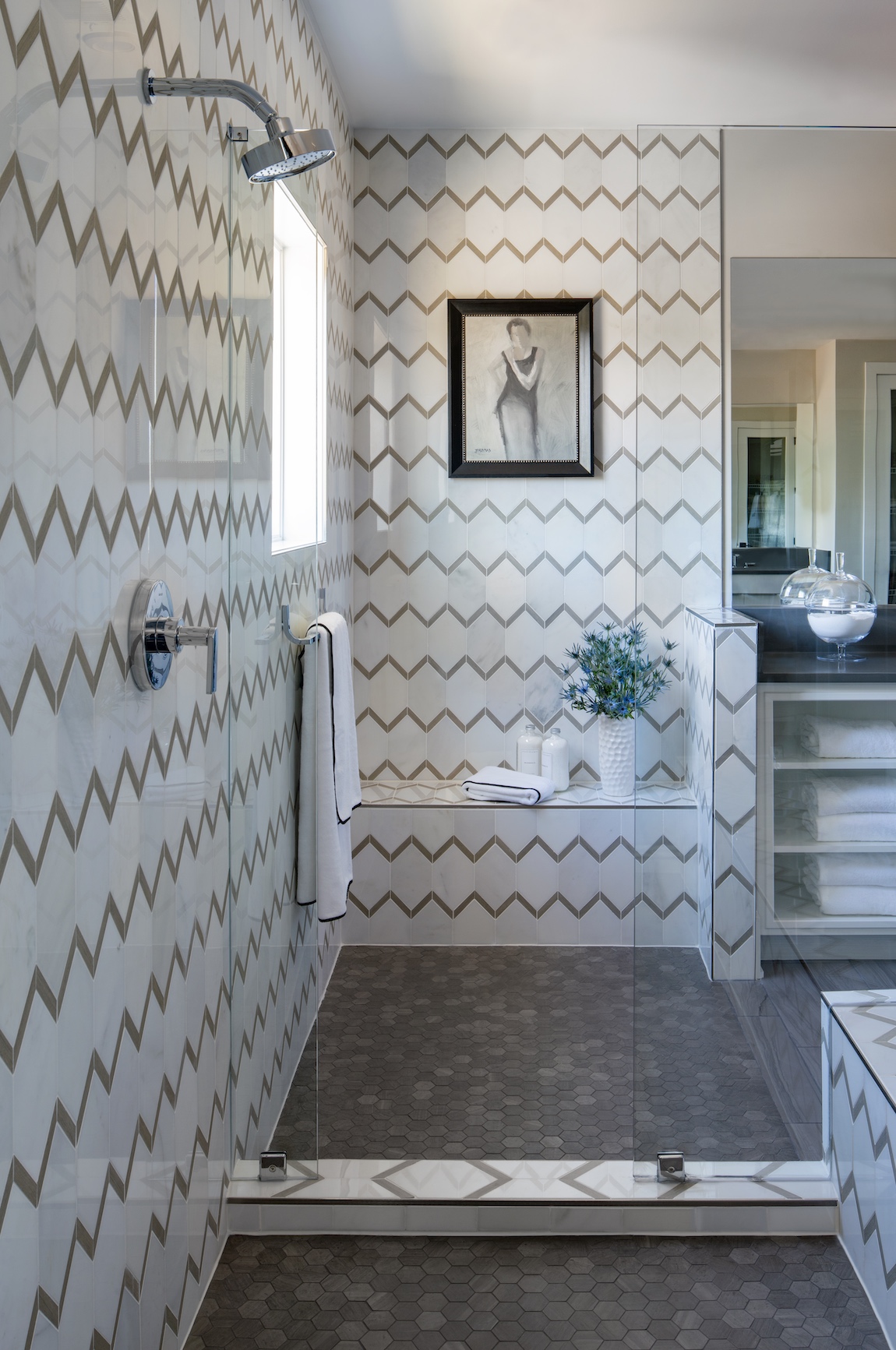 7. Walk-in shower bench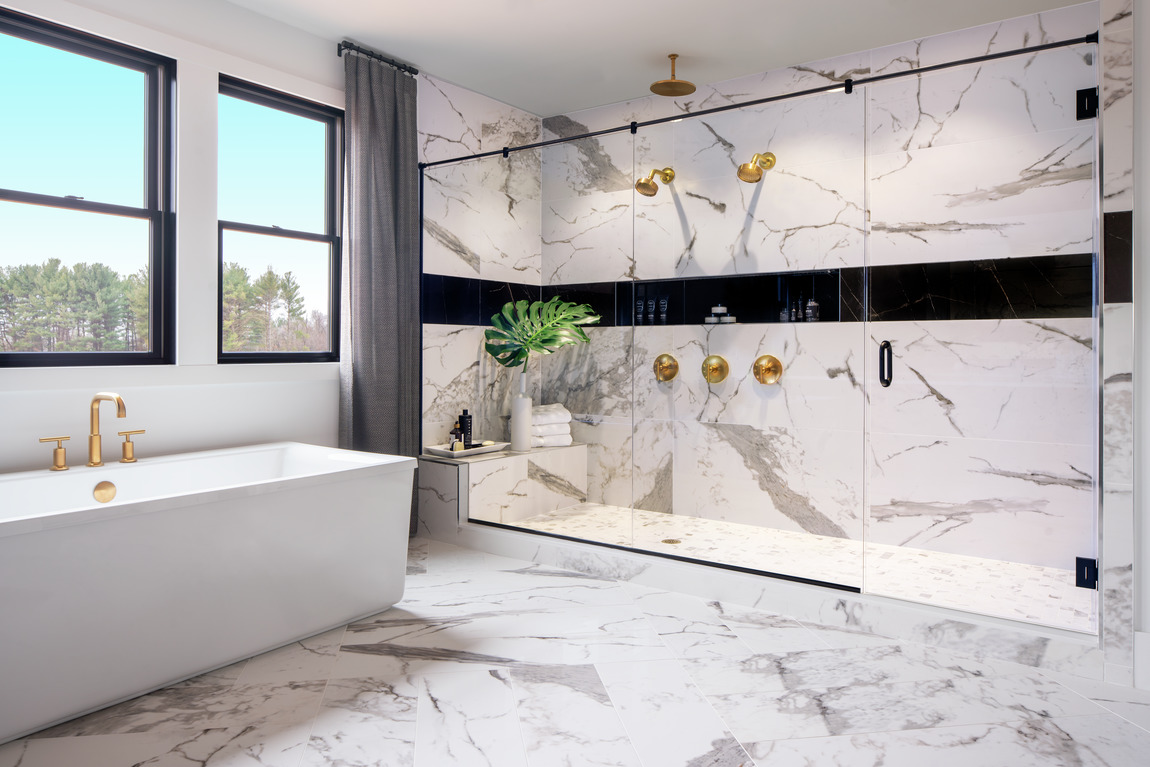 8. Intricate shower tile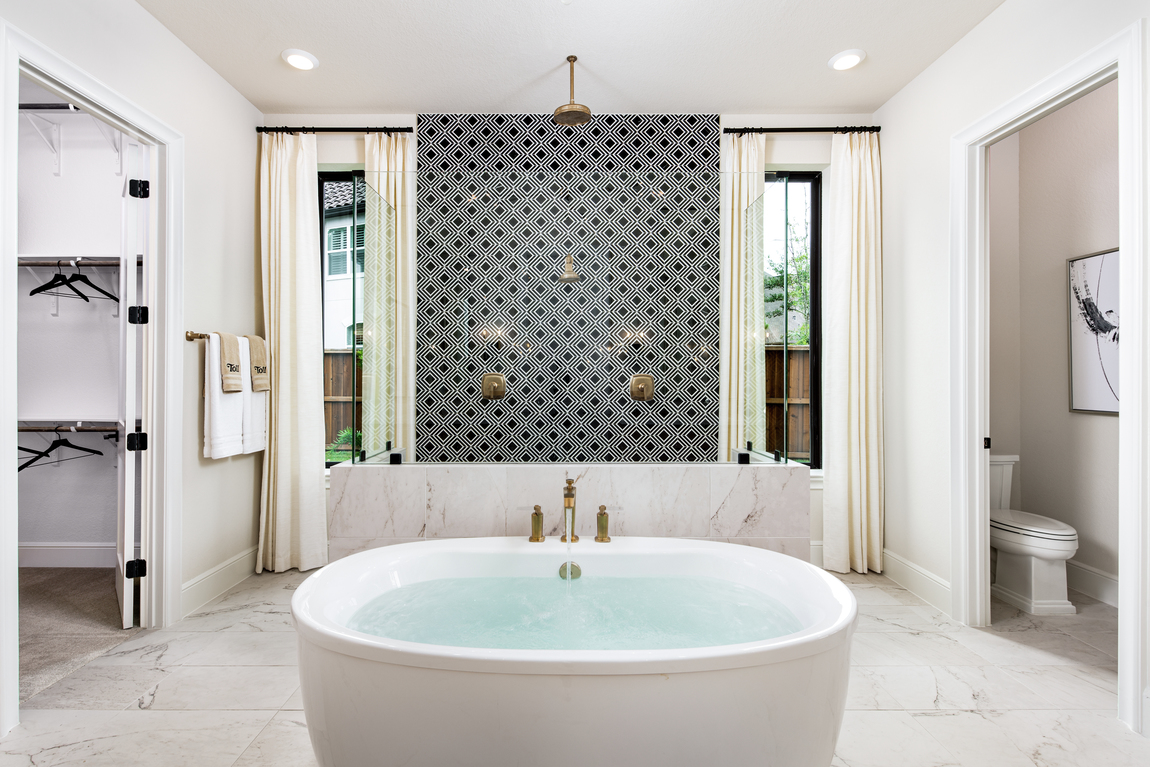 9. Expansive shower design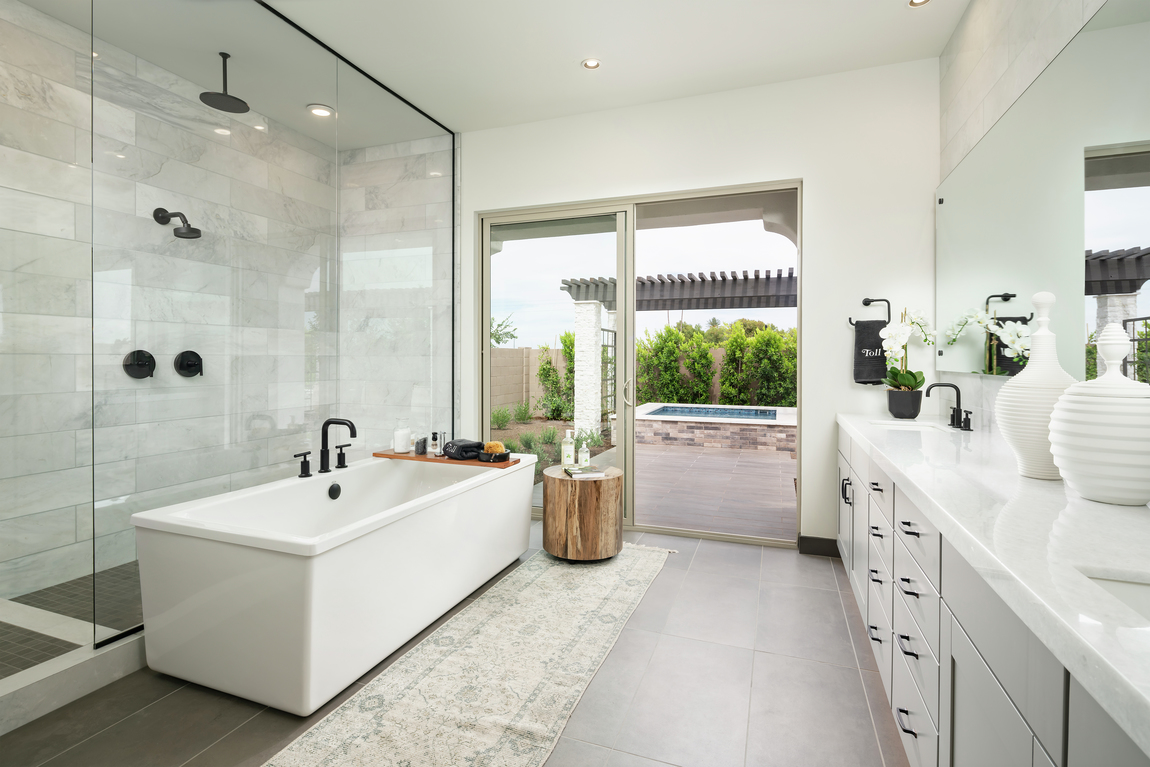 10. Corner walk-in shower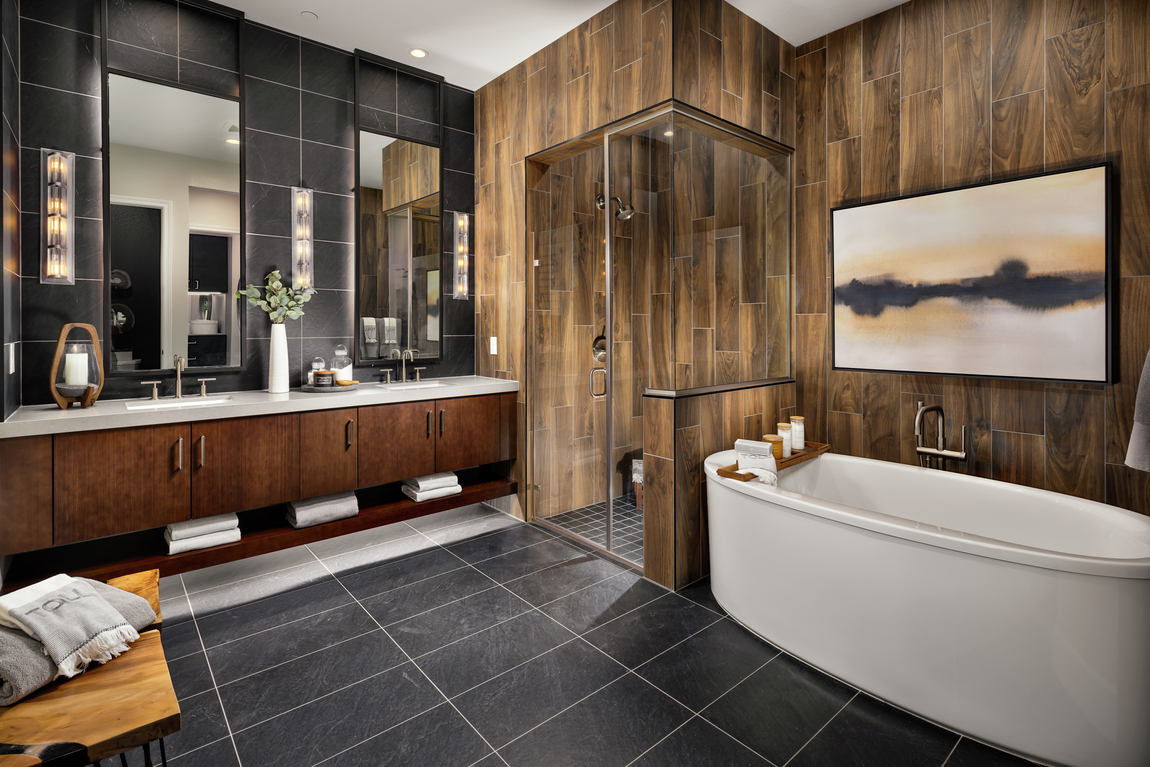 11. Spacious walk-in shower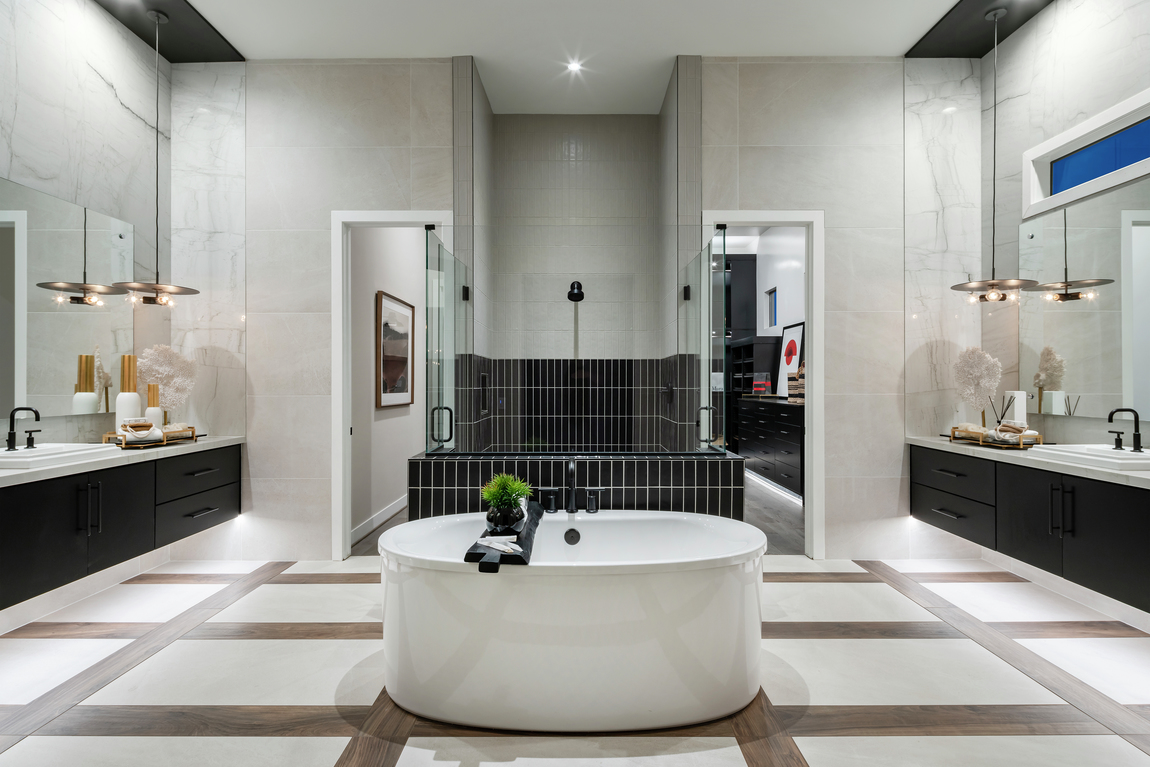 12. Doorless shower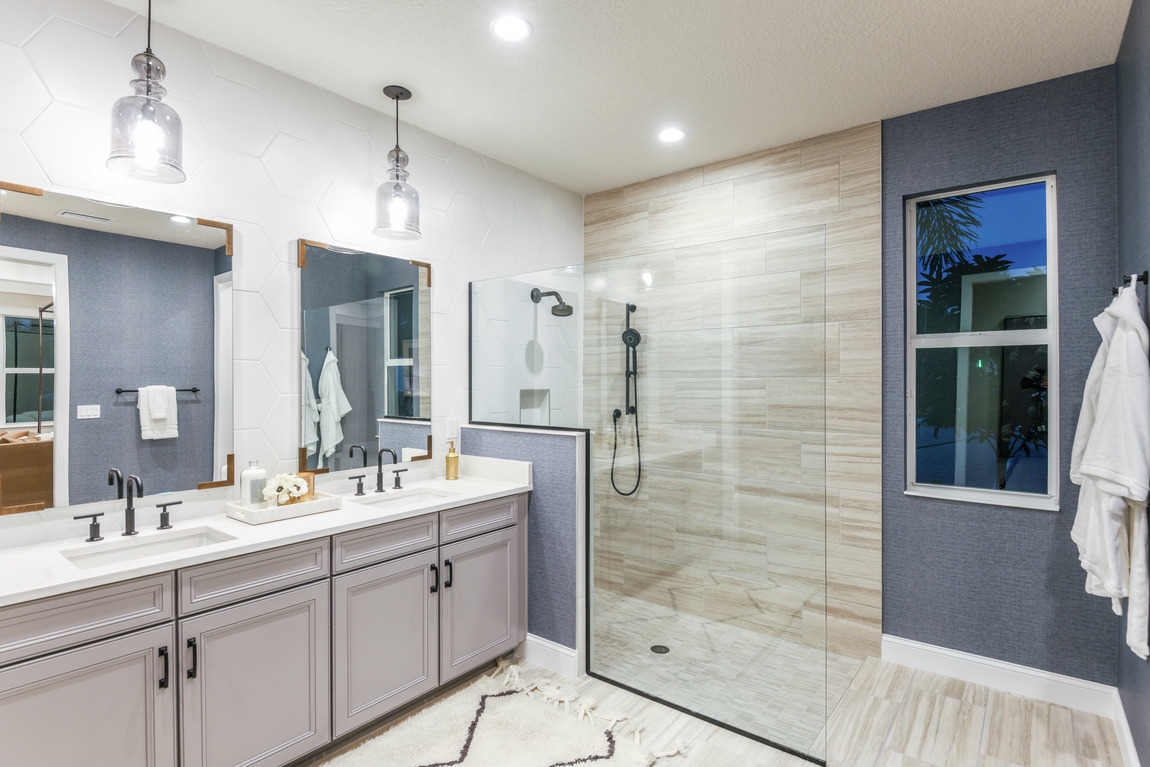 13. Contemporary tile design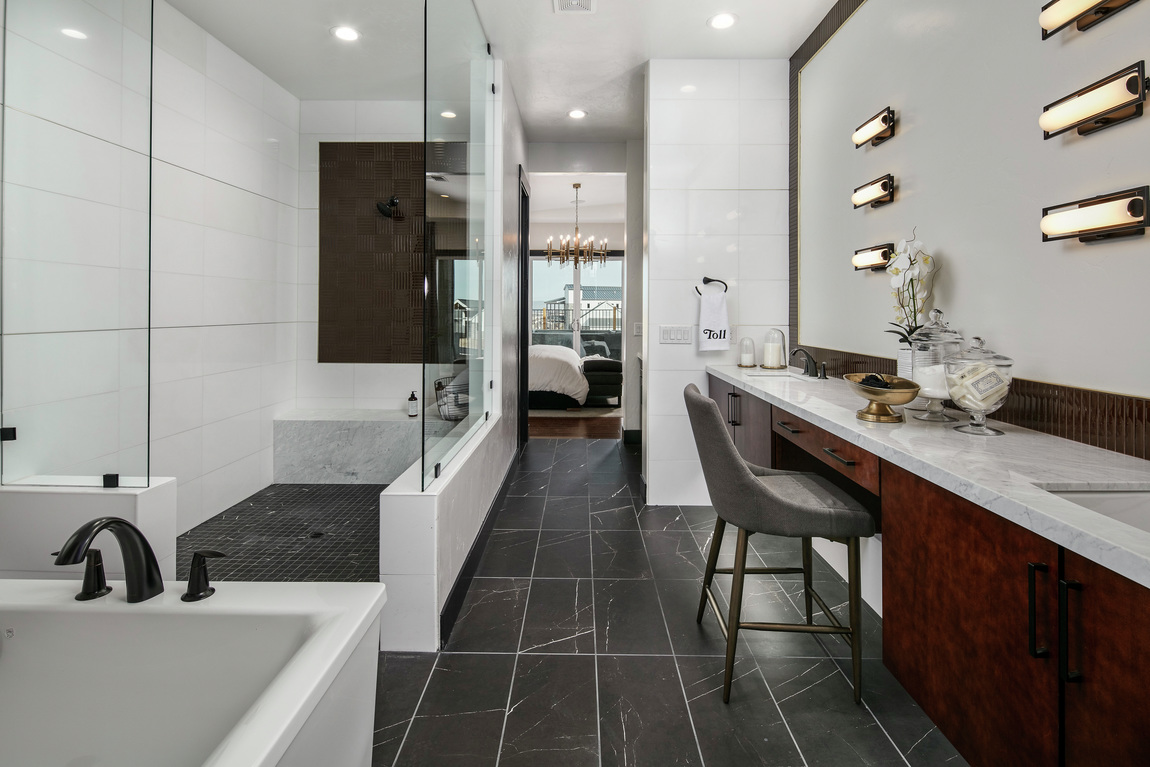 14. Traditional walk-in shower
15. Multi-showerhead design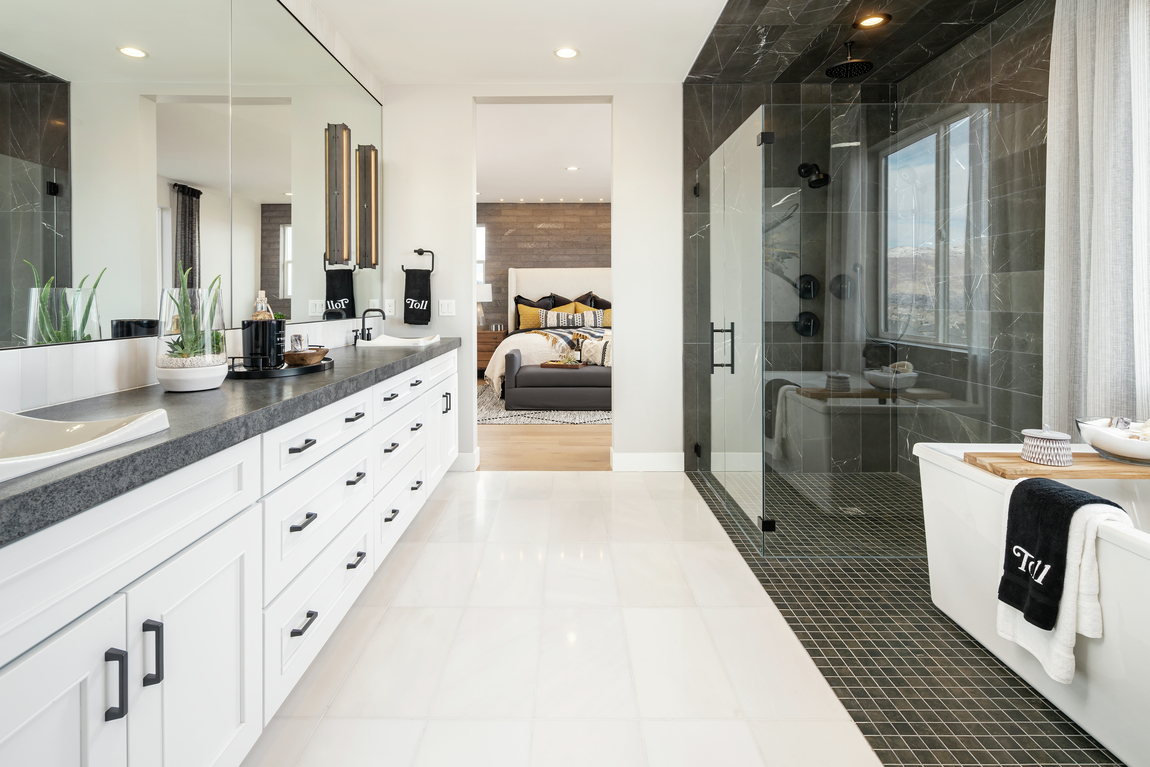 Once you transform your bathroom with the perfect walk-in shower, explore how you can elevate your primary suite by creating the perfect bedroom.