Last updated on August 24th, 2022
Boho, beachy, bold, and beyond—there are so many options when it comes to your bedroom design, and a room that feels perfectly you can not only reflect your aesthetic but reinvigorate your senses and allow you to relax, unwind, and embrace each day with a fresh perspective.
Scroll below and explore 23 unique bedroom ideas from various Toll Brothers homes, that are specifically designed to be a personal oasis.
1. Enhance a modern farmhouse aesthetic with cool and neutral tones
With understated tones, the modern farmhouse design lends itself to a delightful fusion of contemporary and countryside style. In this room, we see the cream and taupe tones of the furniture and cool wooden accents with calming greys. The sleek lines of the chandelier are complemented beautifully by the simple plush bench, creating a feeling of comfort within the space.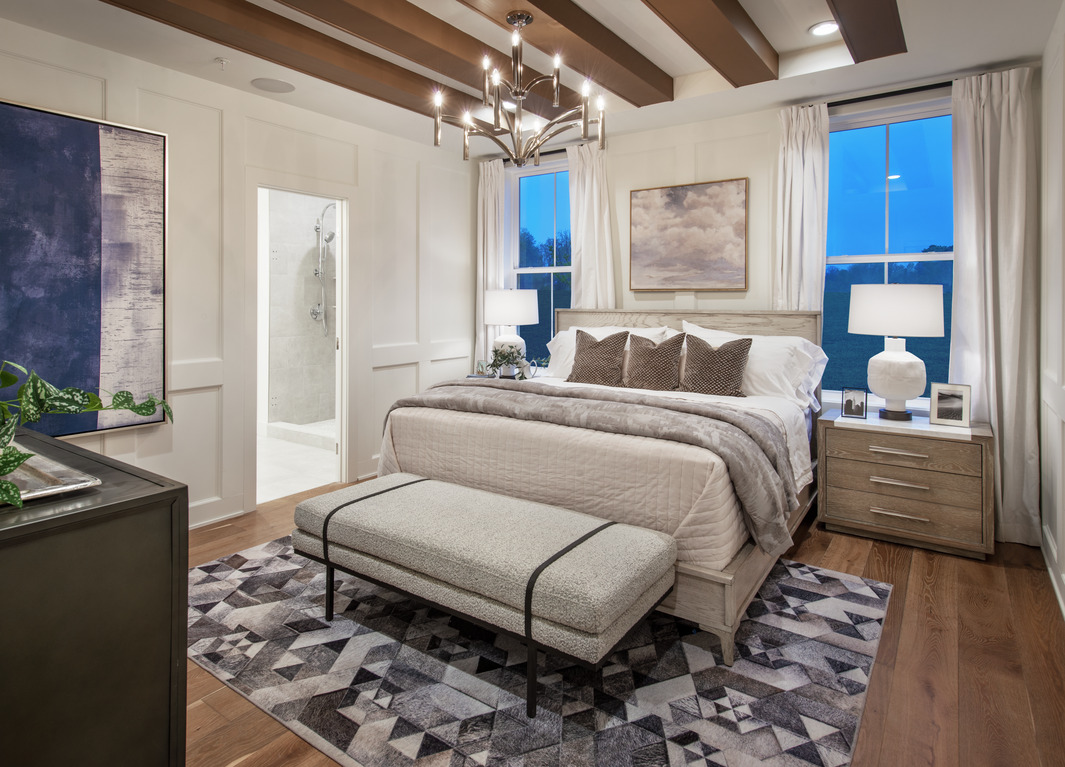 2. Go rustic with wood panels and beams
Integrating a wood-panel wall feature and beams alongside metal-accented furniture captures the natural feel of rustic design. A large exterior patio with lush greenery is complemented well by the natural warm colors of the décor. The design of the furniture itself is simple and versatile within the space and accentuates the openness of the room.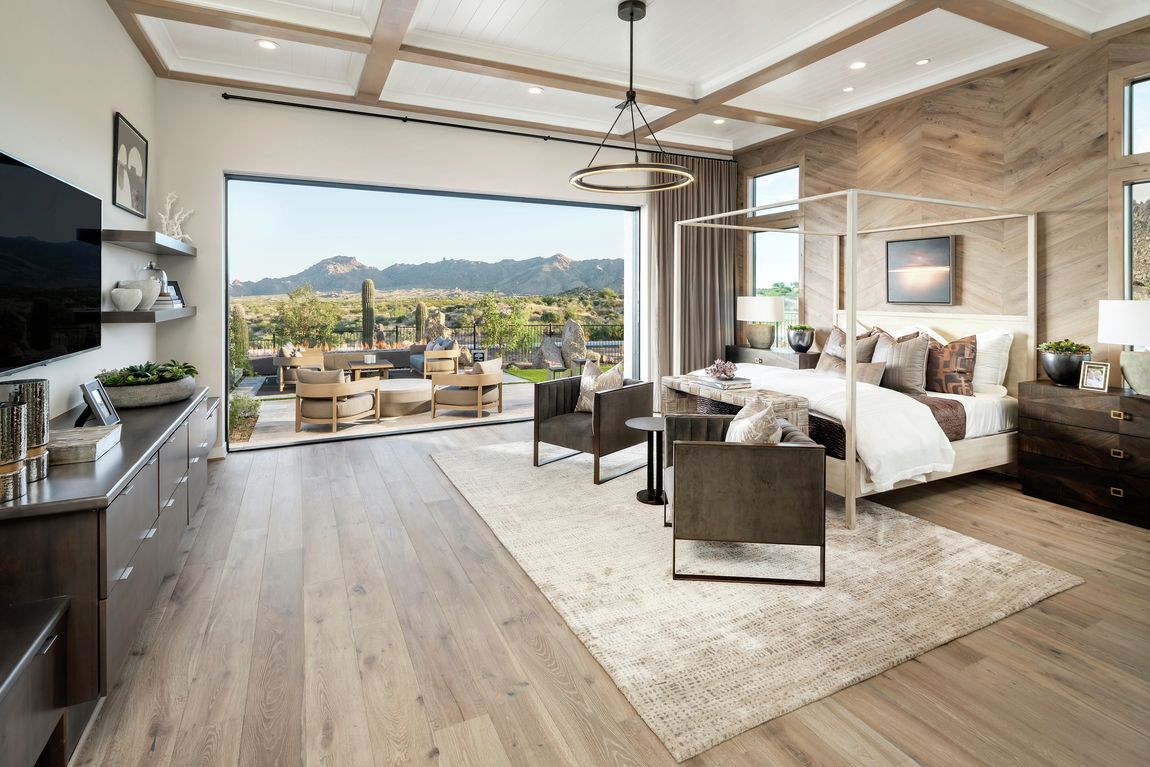 3. Modernize your bedroom
An elevated and tasteful design, this room is chic and sleek with simple but fabulously stylish furniture and elegant décor. The blended color palette evokes the view of the skyline with clean lines and an uncluttered and open space.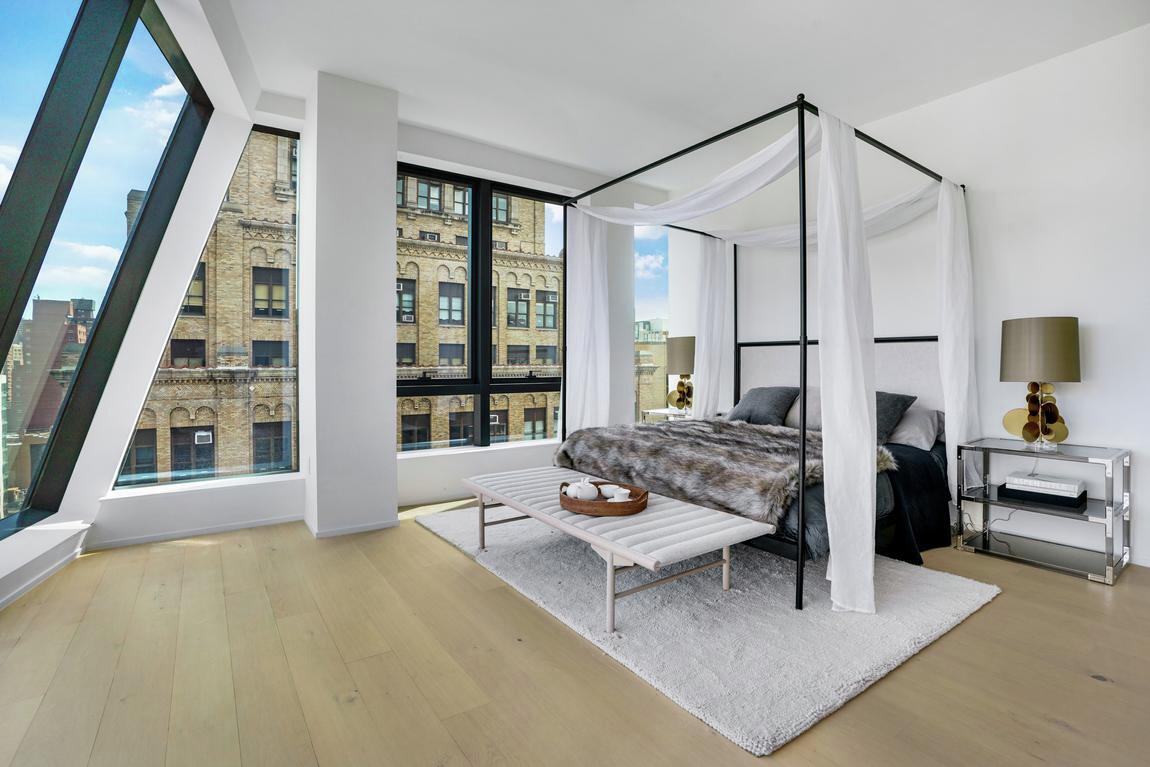 4. Add bold colors and plush furniture
This bedroom captures the essence of contemporary style with varying designs, patterns, and textures throughout the décor, giving the room a fresh feel.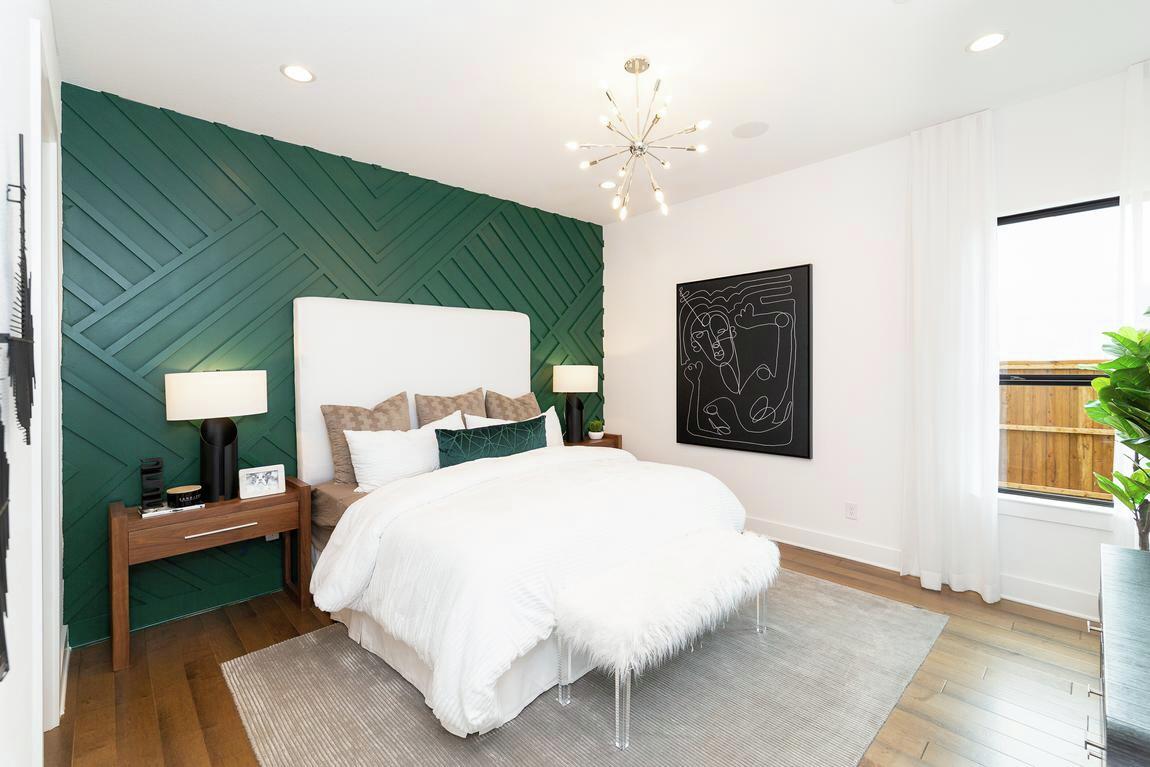 5. Think transitional with a fusion of classic and modern
A perfect mix of classic and modern, this bedroom demonstrates polished décor and bold contrast. The heavily patterned rug complements the simple design of the bedding. Sleek end tables and chairs keep the room feeling balanced with the traditional style of the headboard.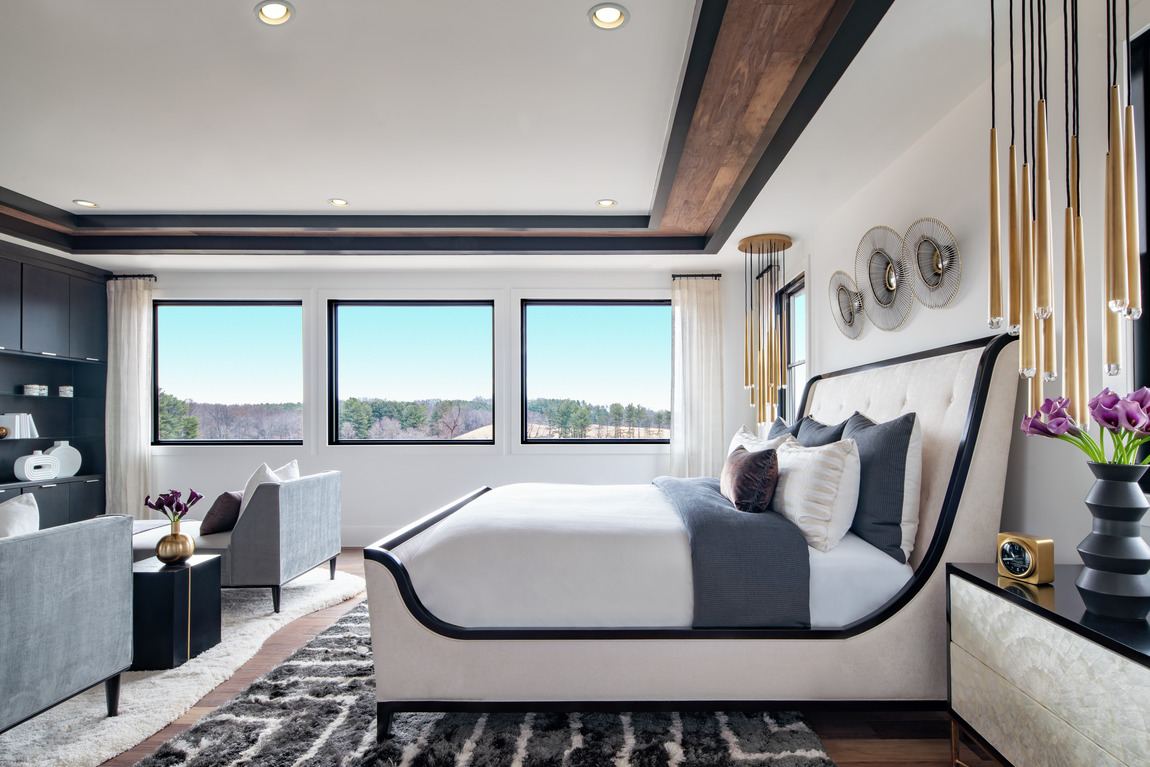 6. Incorporate florals for a romantic bedroom design
Romantic design incorporates elegant features and textures. The soft pinks in the room pop against the crisp whites of the bedding and stronger pinks of the wall paint and furniture. The chandelier and coffee table offer a dark contrast and become the jewels of the décor.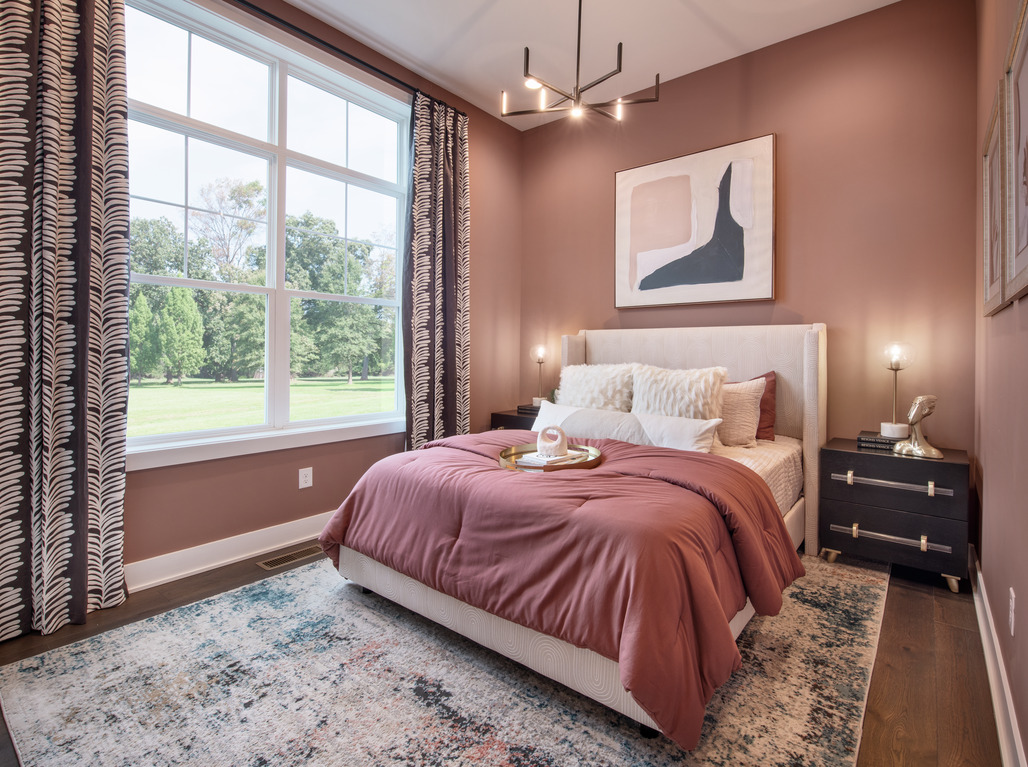 7. Have fun with boho colors and textiles
The mix of color, textiles, and style is what makes bohemian design feel fun and lively. With the ability to get creative and eclectic, this style lends itself to unique furniture pieces that accent the décor.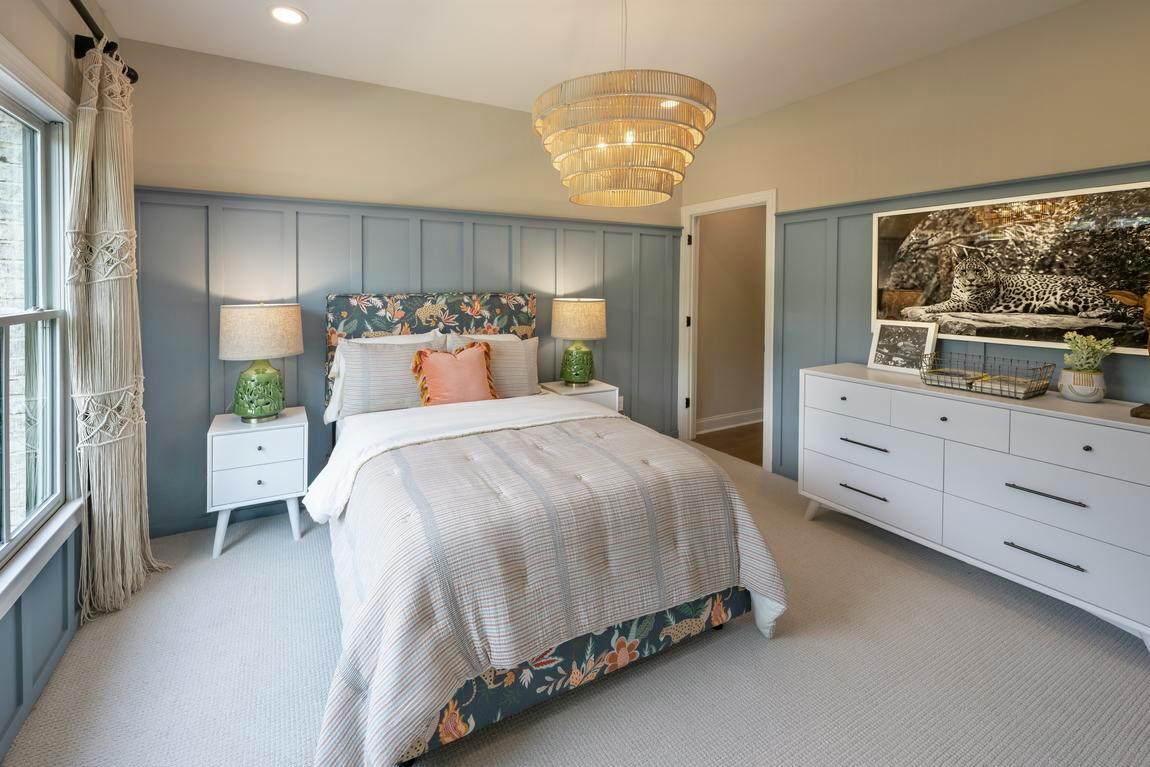 8. Focus on vintage for a country style
Like the farmhouse design, country style focuses on vintage and authentic furniture pieces. This open bedroom feels comfortable and inviting with the wood detailing on the ceiling matched by the fresh colors of the bedding and rug.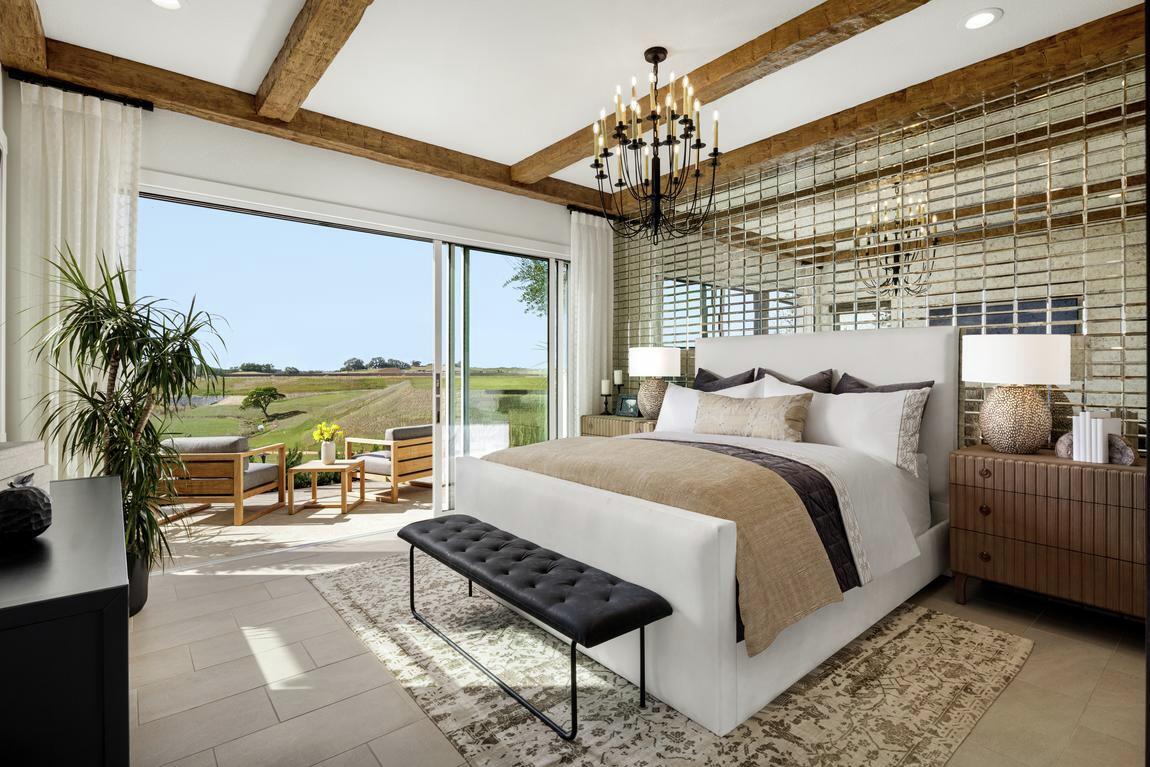 9. Create space with a minimalist design
With lots of windows to bring in light and a feeling of openness to minimal furnishings that prioritize function, this bedroom becomes a haven of solitude and comfort while the art takes the lead as the focal point of the room.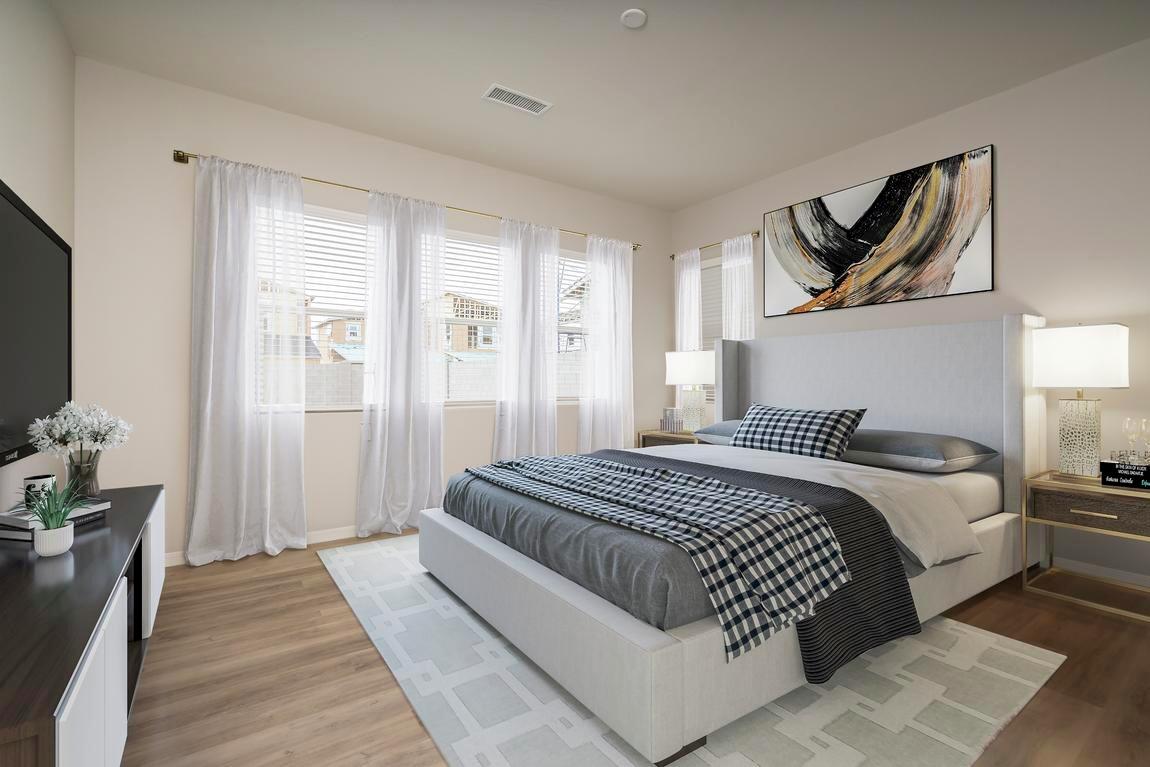 10. Create a coastal look, wherever you call home
Vibrant colors and soft wooden features are evocative of a summer beach house. Whether beside a lake, ocean, or within a suburb this style is rich with texture and pattern to create a resort-inspired feel.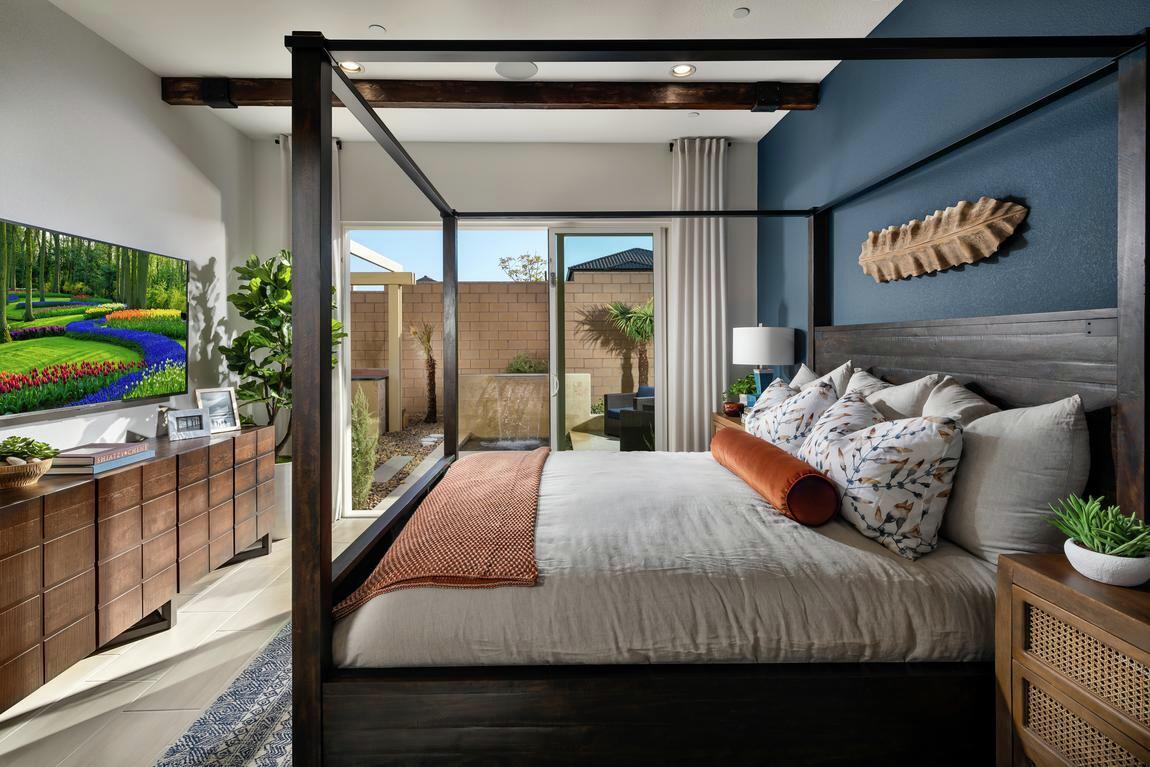 11. Capture the image of comfort in a zen bedroom
Similar to minimalist design, zen design is the picture of comfort and focus. The goal is to create a space that feels equal parts relaxing and thoughtful. This room's clean and uncluttered décor creates a clear space to work, play, and meditate.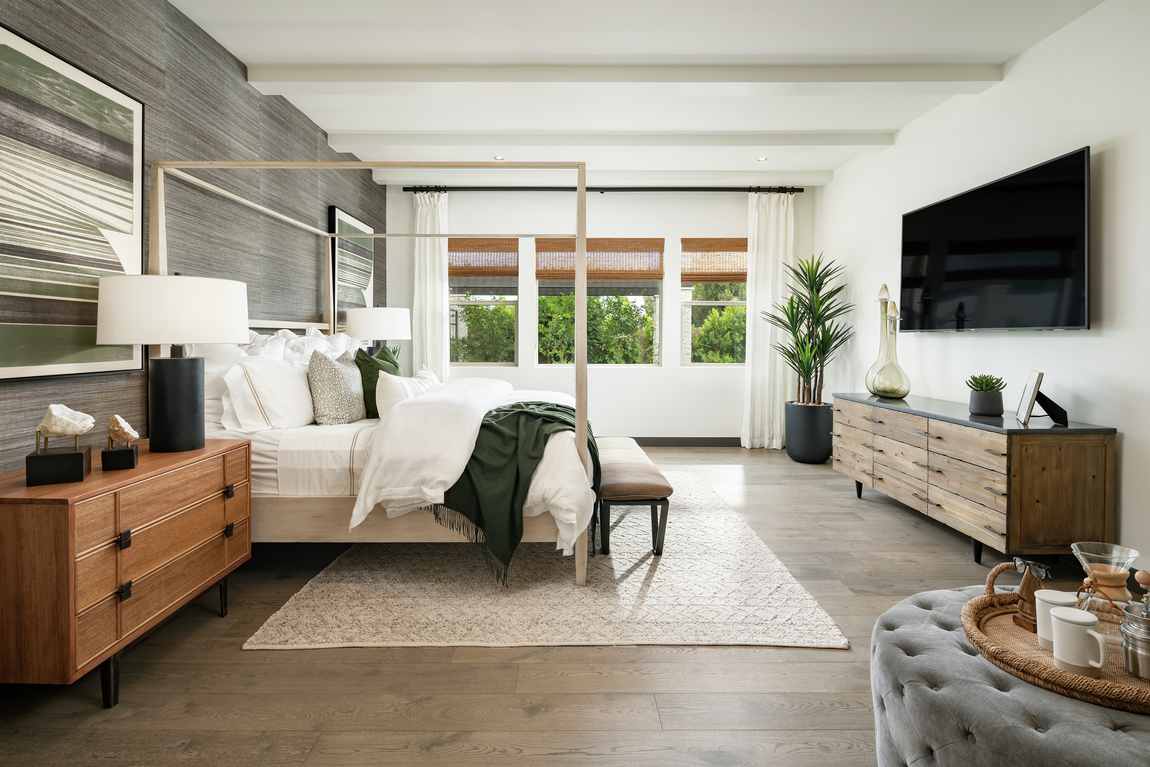 12. Accentuate your bedroom with an accent wall
Any room can feel stylish with the addition of a thoughtful accent wall. This personalized design feature allows the owner to interpret their design style into one focal point in the room while accenting the furnishings and elevating the visual experience.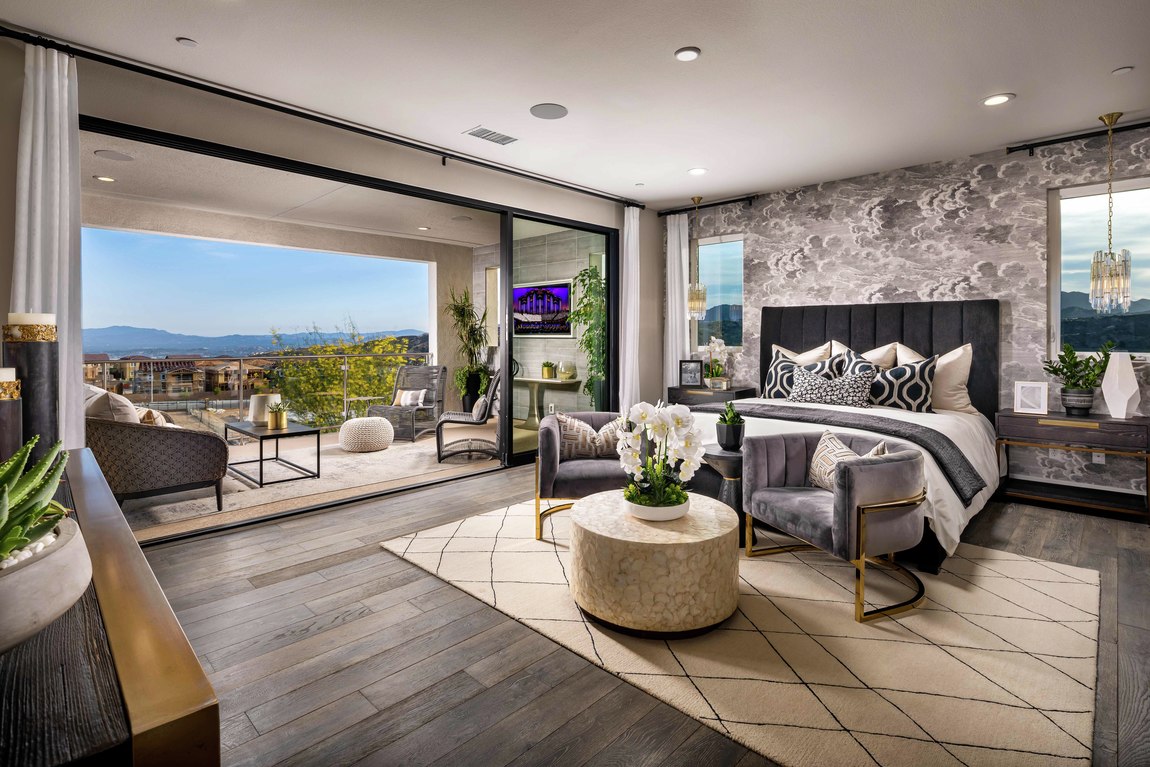 13. Tie the space together with the perfect rug
Regardless of design style, rugs are an effortless way to tie a bedroom together. Whether it be an elegant design or something simple and clean as shown, any room can benefit from the placement of the perfect rug.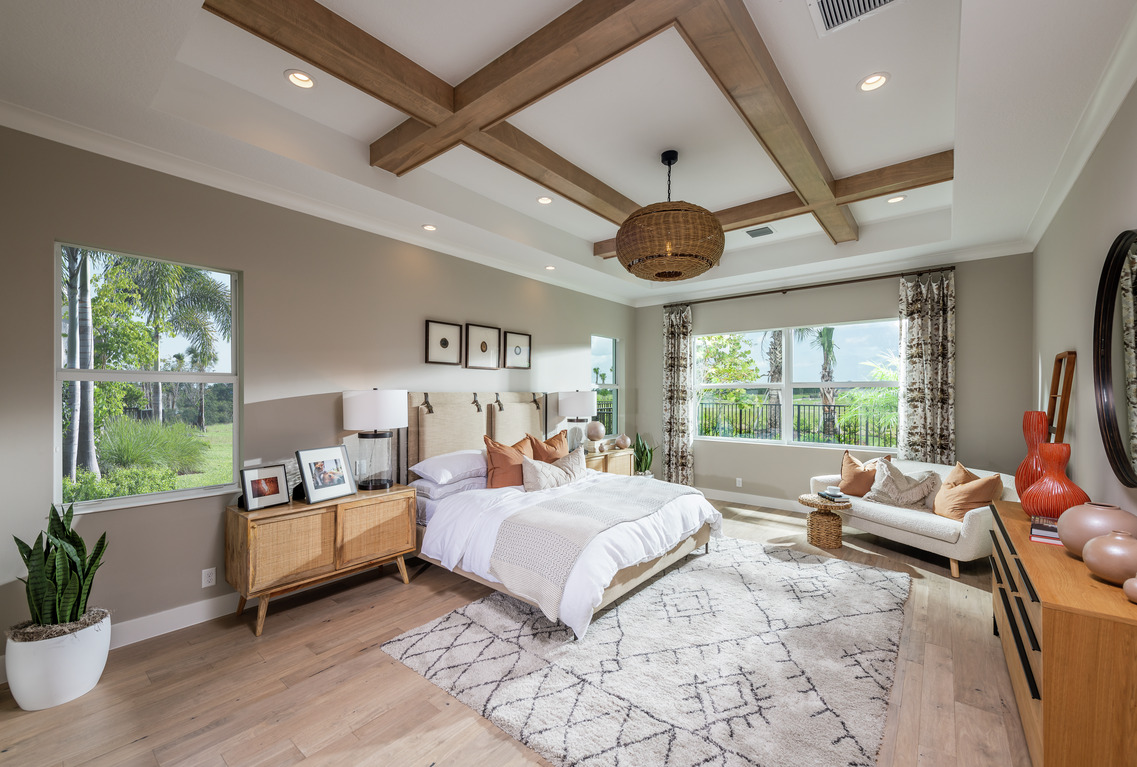 14. Elevate your bedroom with ceiling details
Draw the eye up to a gorgeous ceiling detail. With the potential to create space or define a room, a ceiling detail is essential to many design styles and enhances the feel of the room. Whether it be painted, exposed wood beams, or bold paneling this feature is a sure way to bring a room to the next level.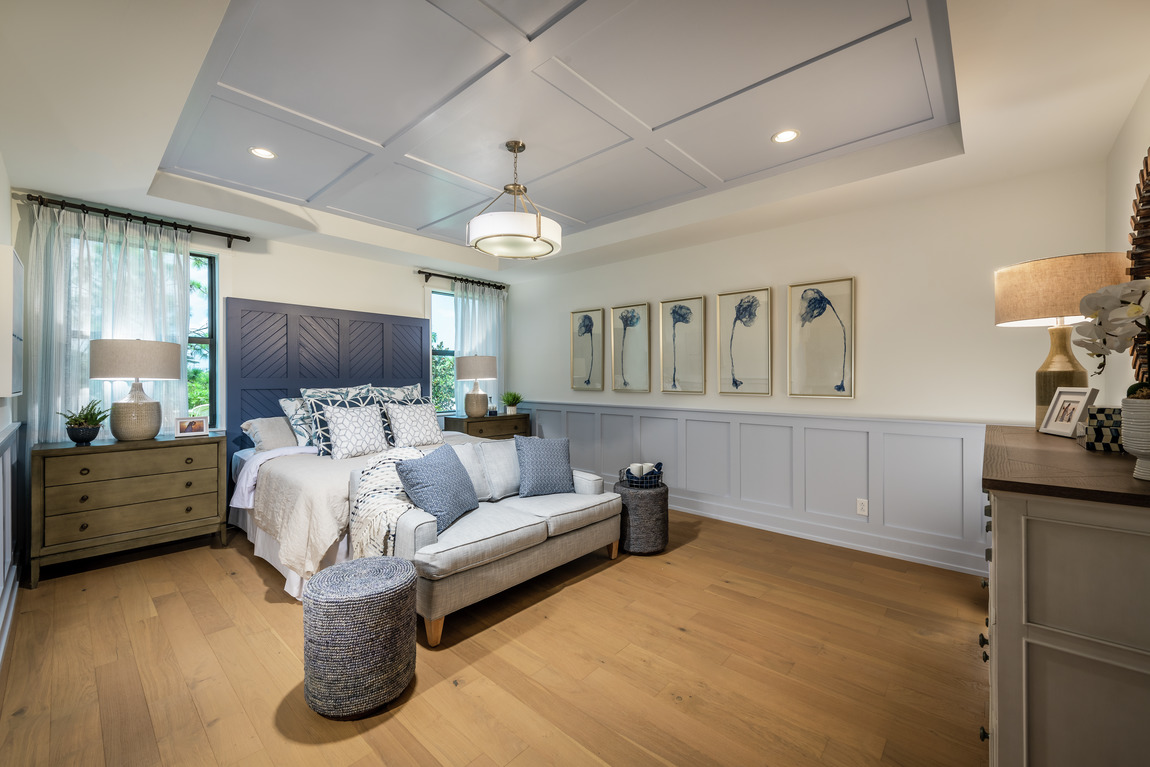 15. Light the room well
Natural light and decorative light are both essential. In this room, the natural light from the windows is in perfect harmony with the lamps, can lights, and stunning chandelier. Placing a pendant over a sitting area in a bedroom can help determine the flow of the space and accentuate the elegant furniture.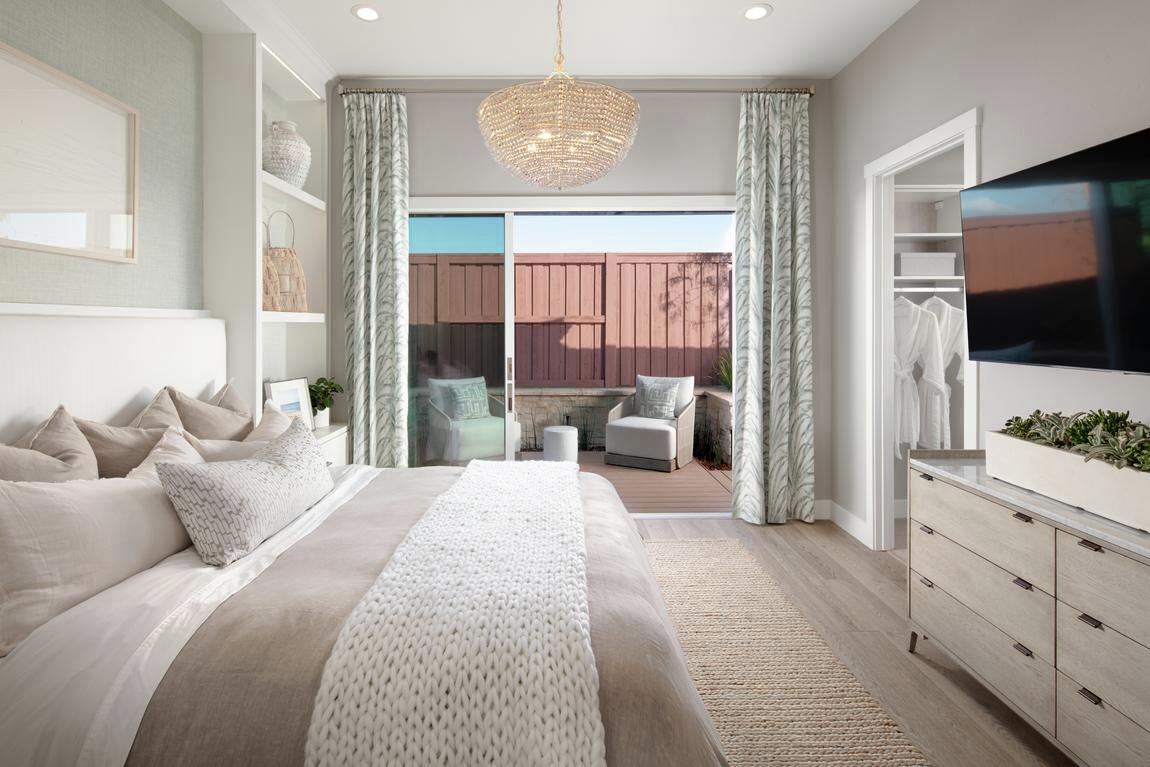 16. Add a level of coziness with a fireplace
In warm or cold climates, a fireplace adds a level of coziness and comfort to a room. A simple linear fireplace or a towering stone-accented fireplace wall are both stunning options that evoke comfort and relaxation.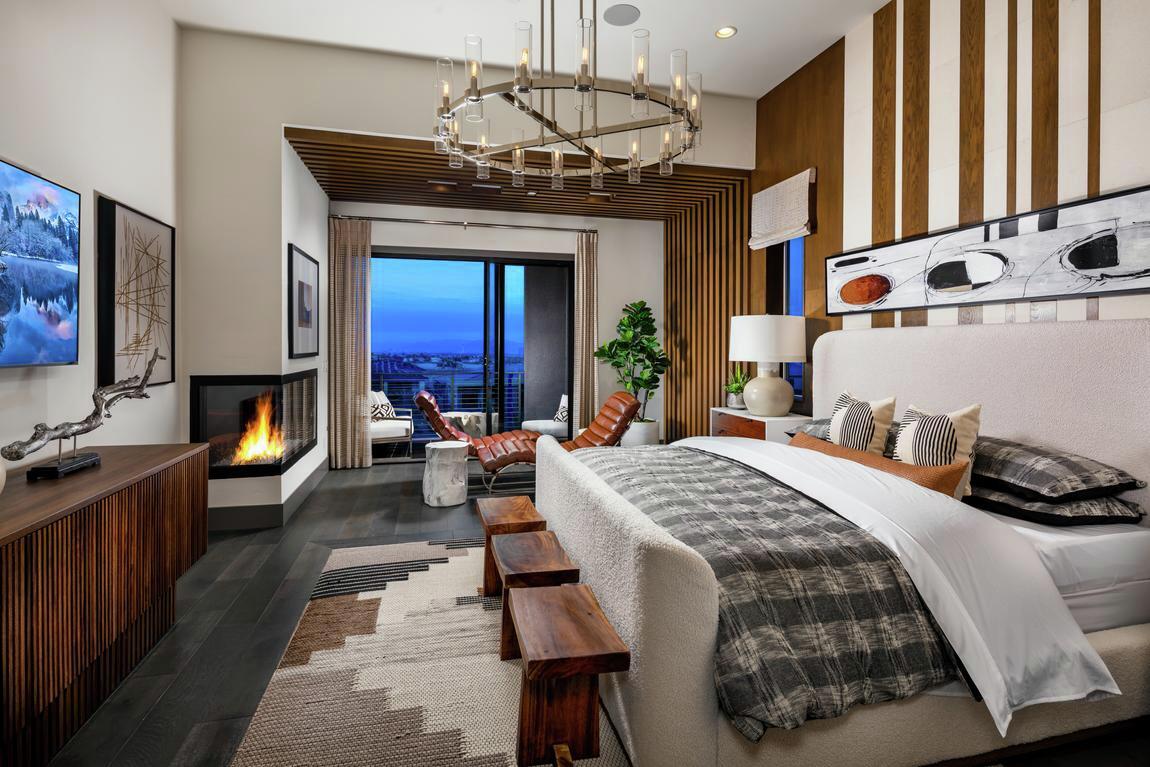 17. Add a pop of style with the right curtains
Curtains can incorporate a pop of style and design into a room and tie the furnishings together effortlessly. Choose a design with bold patterns and colors or soft and simple linens and you can create a statement in any room with function and fashion.
18. Create a bedroom sitting area
Creating a sitting area in a bedroom allows for the room to feel more like a retreat and adds functionality. This space can be a perch for a beautiful view, a cozy corner for reading, or a spot for meditation and calming.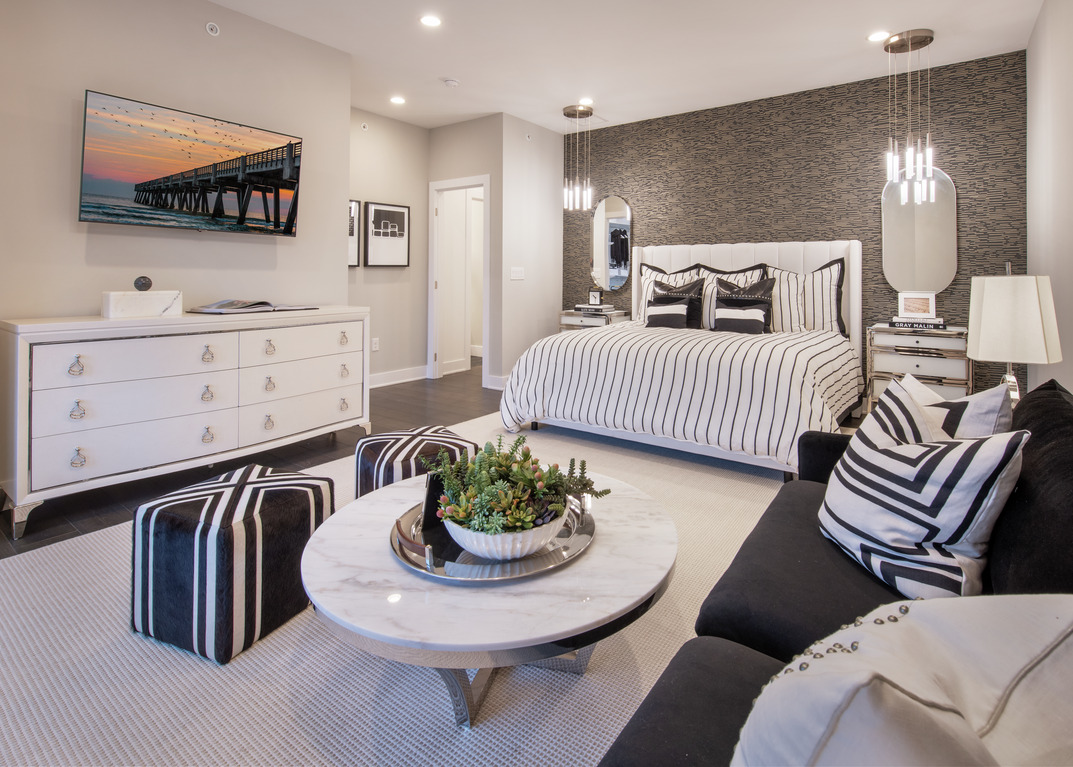 19. Fuse versatility and timelessness with grey
Grey is found in many design styles, and for good reason. As the primary paint color, grey takes a subtle role in the room to keep the visuals and colors cool and light, without adding brightness to the overall color scheme. This allows the white and dark colors of the room to feel bolder in comparison.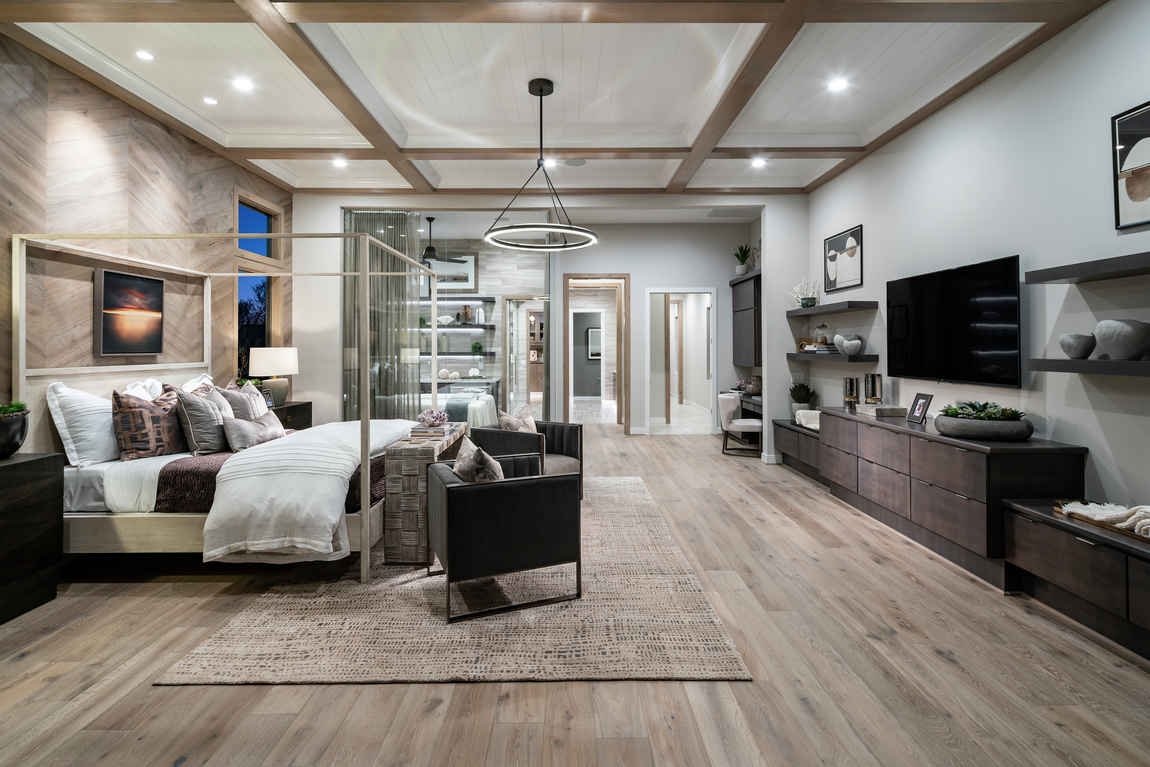 20. Utilize blue as an accent or base color for your bedroom
From a pale periwinkle to a bold navy, blue is becoming a favorite to incorporate in many design styles. In a single room, blue can be shown in varying hues without clashing and allow for mixed metal finishes throughout the furniture. As an accent or base color, blue demonstrates versatility and fun within the design.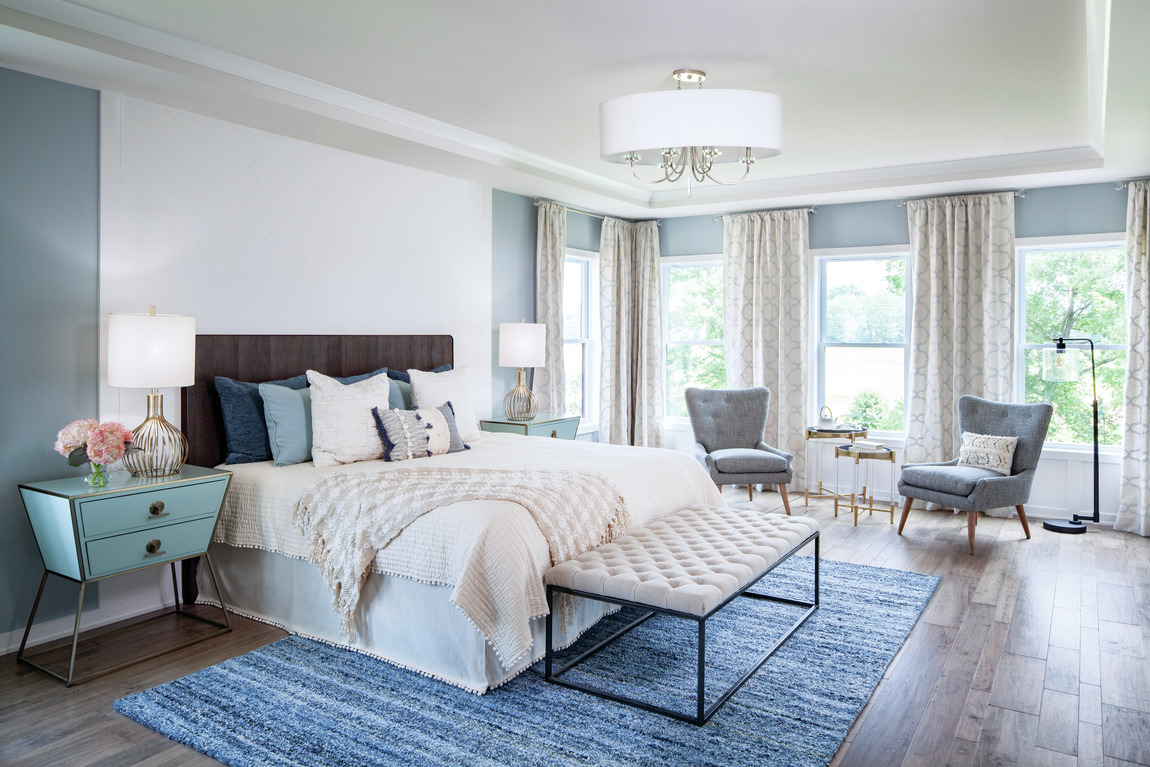 21. Go classic and modern with white
White always makes a sophsiticated statement. Incorporating different hues of white will keep the room feeling warm and delicate with a pop of metal hardware and bold colored pillows.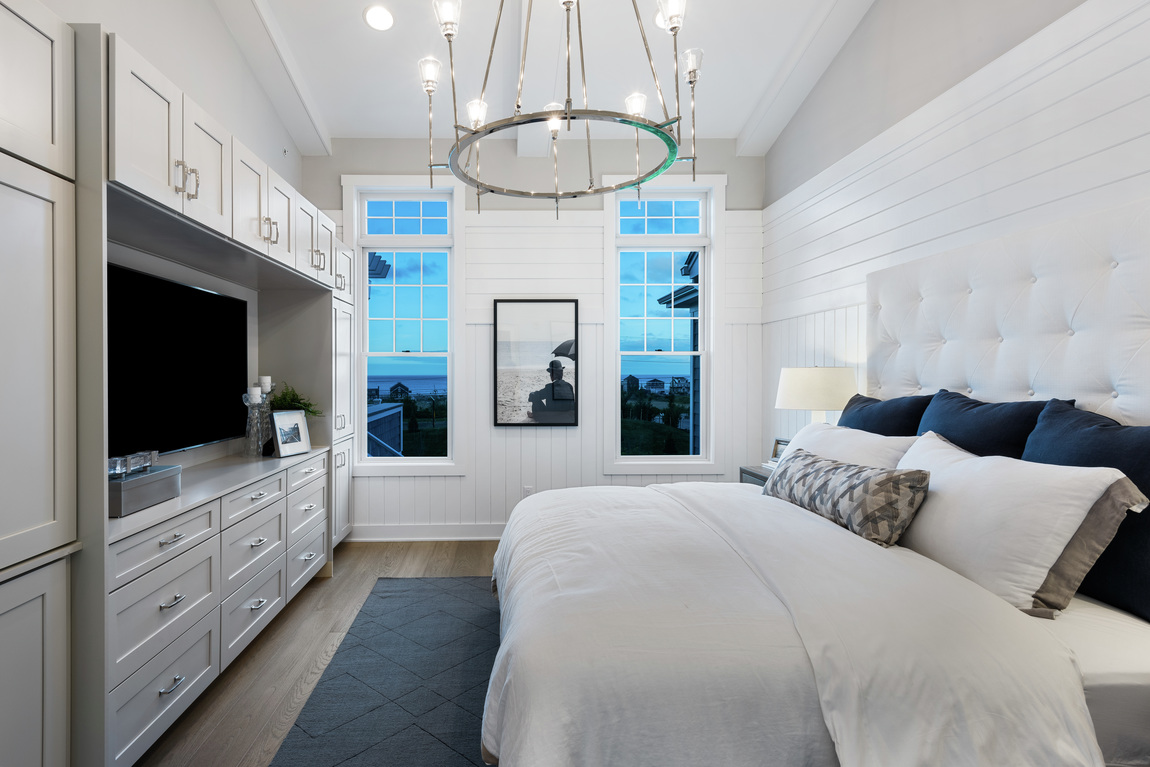 22. Establish a feeling of calm with the color green
Integrating any shade of green in a design adds a feeling of calm and serenity to the space. Plants, pillows, furniture pieces, and paint are all ways to bring the feeling of nature into a room. Other pops of color like the burnt orange and raw wood coexist in this room and are enhanced by the olive-tone wall.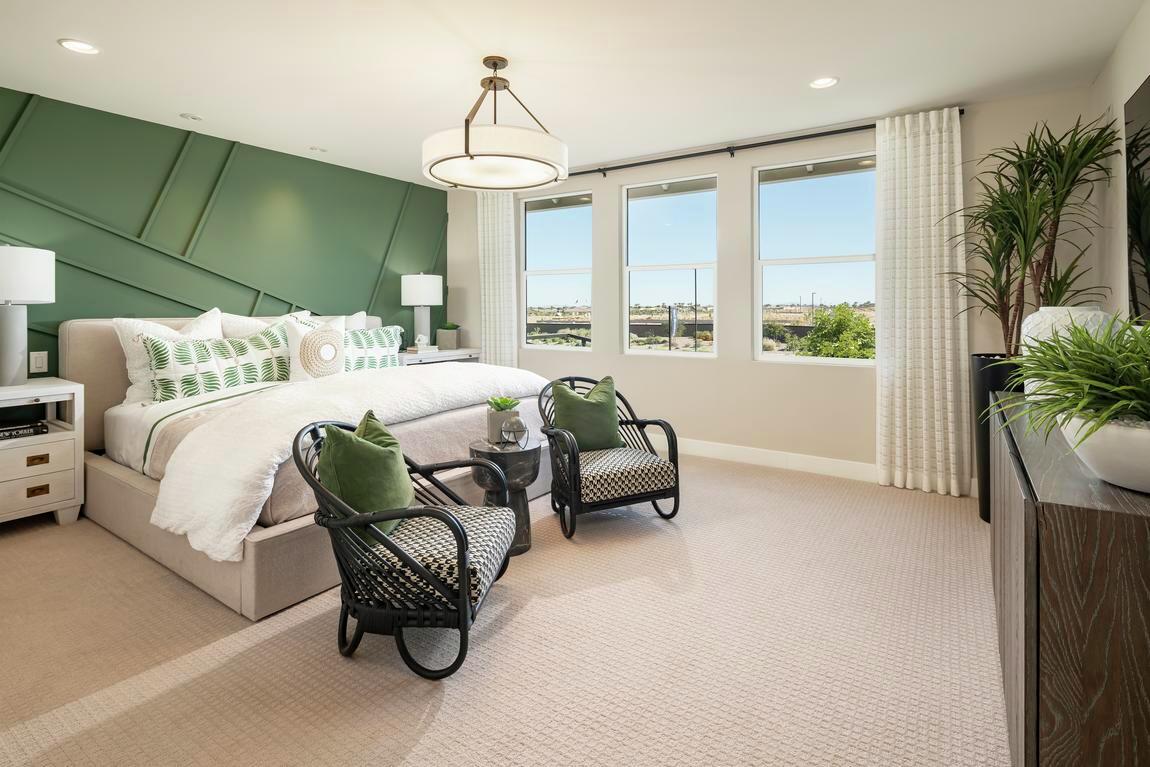 23. Enhance and brighten your bedroom with beige
A beautiful and neutral color, beige can be an illuminating touch in any space. Mixed with hints of grey or pink, beige creates a fresh design and relaxes the senses. The pleasing tones are versitile and can make a space feel more open.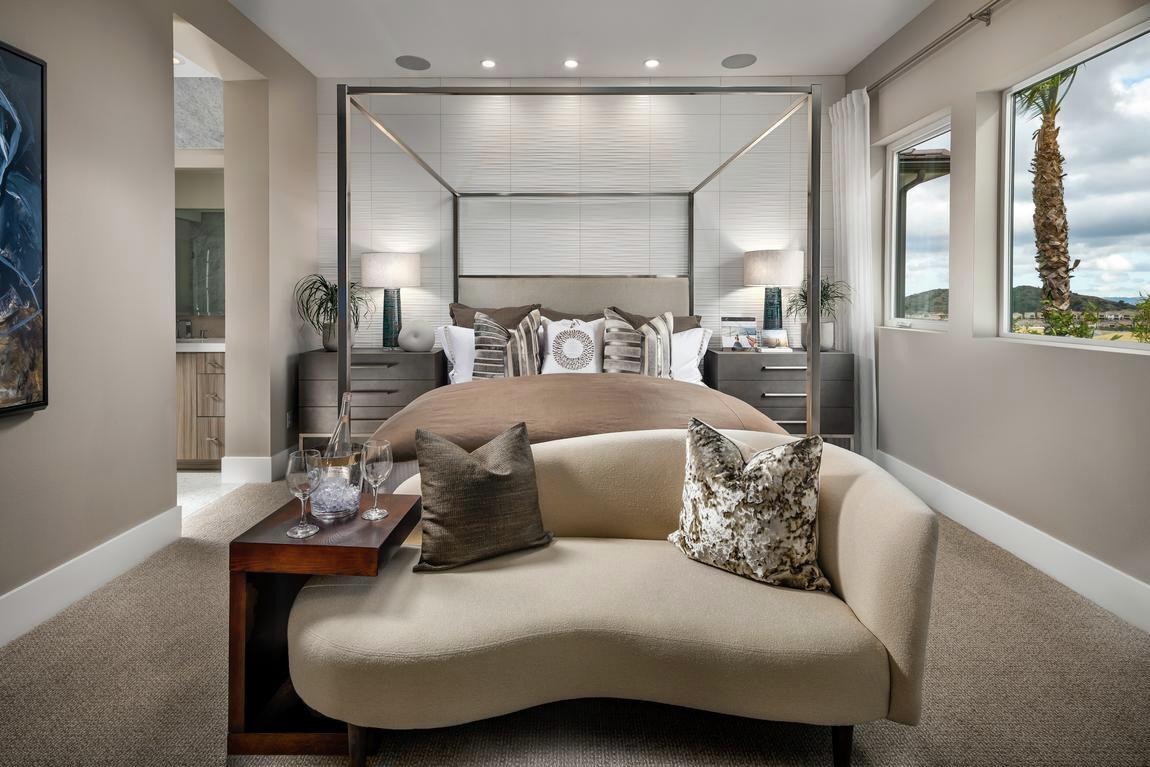 Looking for more bedroom ideas? Learn about how feng shui design can lead to great sleep.