Last updated on February 9th, 2021
Kitchen layouts are constantly evolving. But if there's one concept that stands the test of time, it's that every kitchen floor plan needs to be a highly functional space and serve as the hub of the home. While open concepts are growing in popularity, today's kitchen should also be designed for various workspace uses. Learn more about how to create a multifunctional space that works for the modern family with the following kitchen design tips.
1. Divide and Conquer Space
As kitchens have grown in square footage over the years, families have more options than ever to create the perfect areas for preparing and sharing meals. Seating areas include an island bar for grabbing a quick bite, cozy breakfast nooks for at-home Sunday brunches, and separate formal dining rooms for dinner parties. A round dining table floating in the middle of a spacious kitchen keeps the space casual and the foot traffic flowing.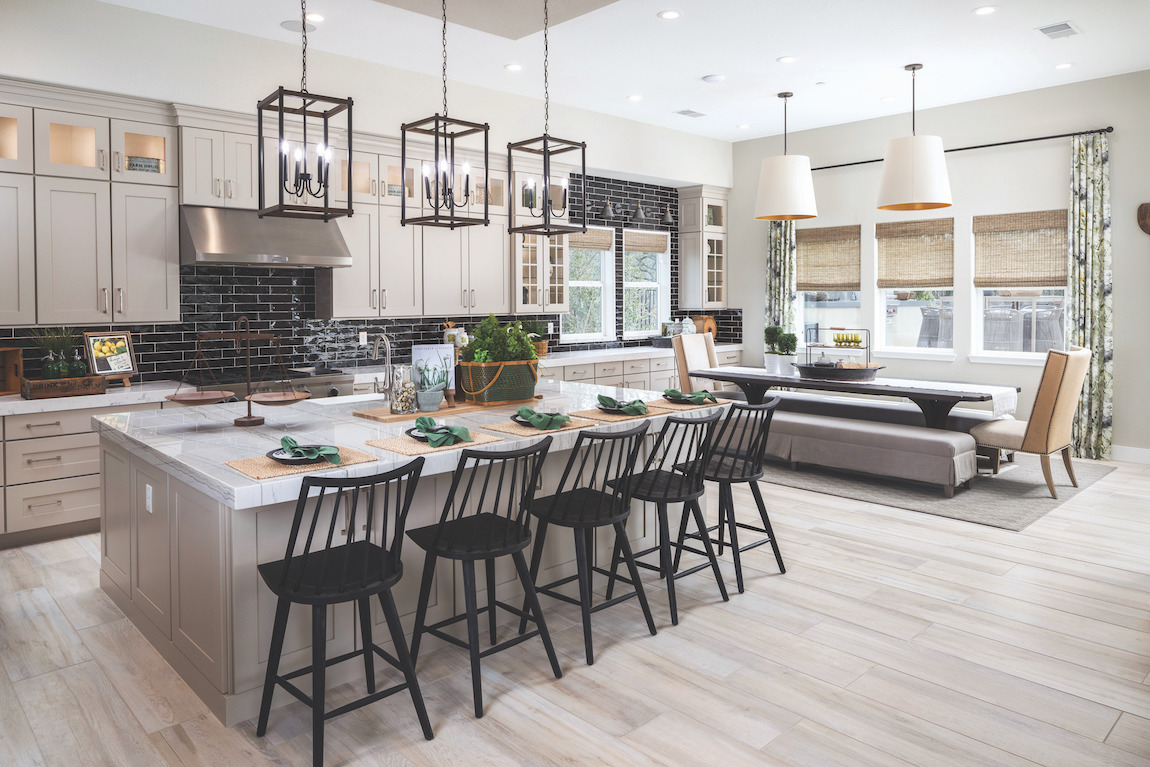 Customize your dining areas to suit your family's needs. For example, you can mix and match your seating to accommodate various family members. A long dining table could have a bench or a banquette on one side for children, upholstered dining chairs on the opposite side, and plush, easy-to-move chairs at the head of each table for other family members. Custom built-in spaces underneath banquette seating can provide storage to corral toys and other items brought in from other rooms.
2. Double-Duty Kitchen Islands
Open kitchen layouts often feature an island or two, and for good reason. Islands create valuable work surfaces for food prep, and they can double as a spot to hang out for afternoon snacking or doing homework. One central island can be a focal point of the space, while having two islands are ideal for adding extra kitchen appliances, storage, and sinks without overcrowding the space. Additionally, kitchen islands define space while simultaneously opening up to adjoining living areas, according to Better Homes and Gardens.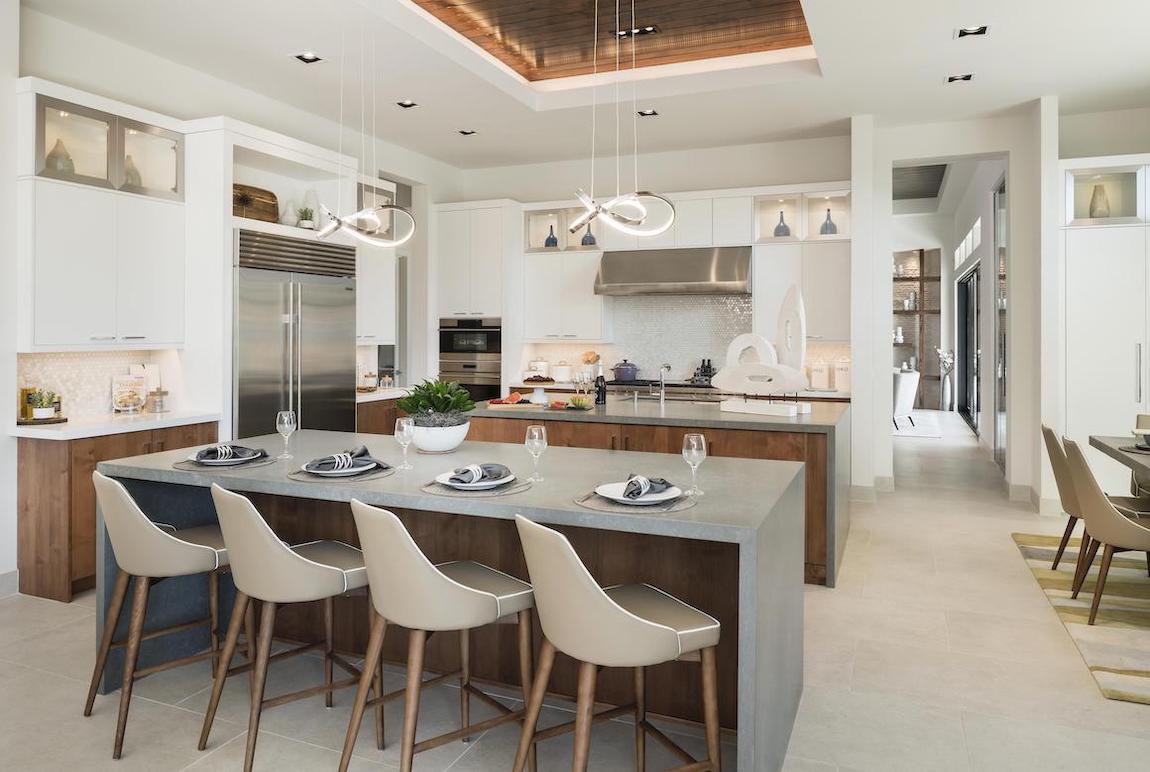 3. Kitchen Island Design Features
While people naturally gravitate to a kitchen island, make it even more inviting by personalizing it with design touches that are part of the well-planned space. Open shelving provides storage space for mixing bowls, wooden cutting boards, and cookbooks; it also adds more character than your standard cabinetry. Decorative legs are another way to bring personality to your kitchen island, while also helping the space look and feel more open. Make room below for bar stools that will blend in with your design theme and withstand plenty of use.
When determining what kind of kitchen island would best fit your everyday needs, consider the kind of cooking you tend to do, like baking or hosting large parties. Factor in that you will need 36 to 48 inches of clearance around your kitchen island for traffic flow.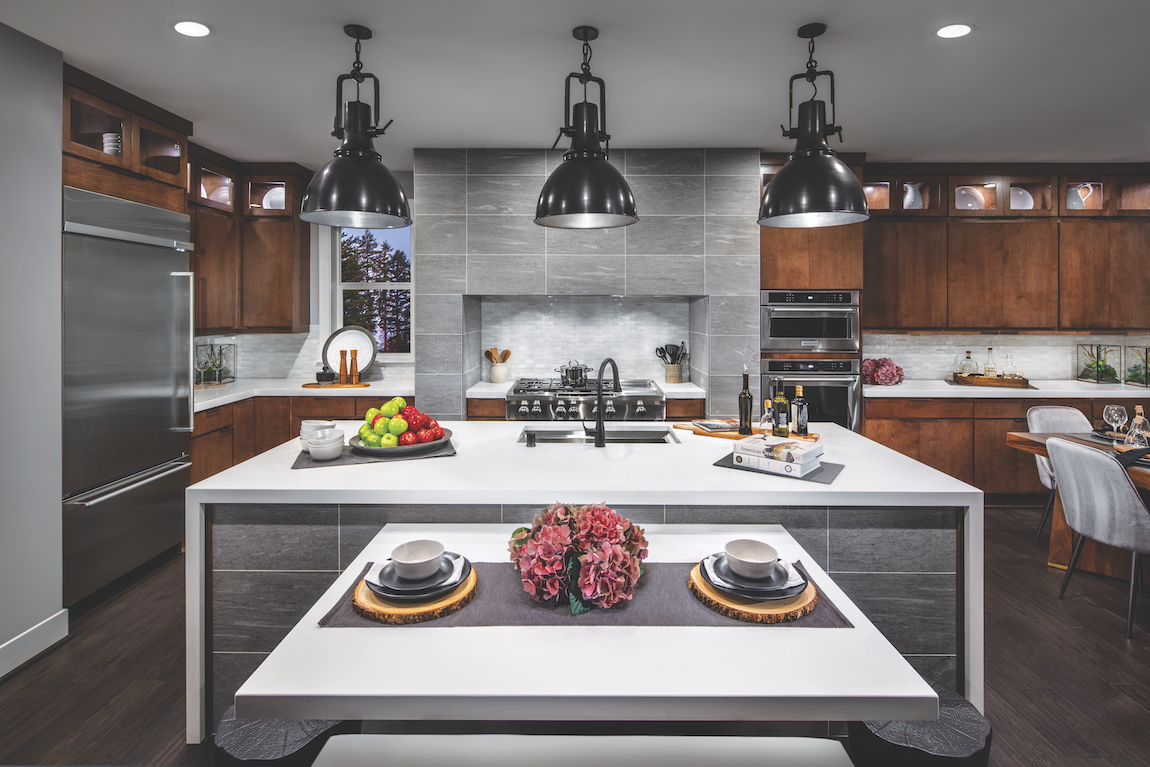 Most importantly, think about your island countertop. Because it takes up a lot of space and it's the first thing guests will notice, be sure to pick a material that is equally durable as it is beautiful. Keeping the kitchen island counter the same height will make the room feel open and harmonious. A two-tiered countertop, on the other hand, could make conversations difficult.
4. Homework Centers and Command Stations
Carving out an area that works as a homework center or command station is another trend that makes the most of space in a family kitchen. This can be as simple as a small nook with a built-in desk and shelving where someone can do homework while dinner simmers on the stove. It can also act as a space to organize your mail and your family's schedule for the week. Having a dedicated space for these functions can prevent clutter in the kitchen and main living areas.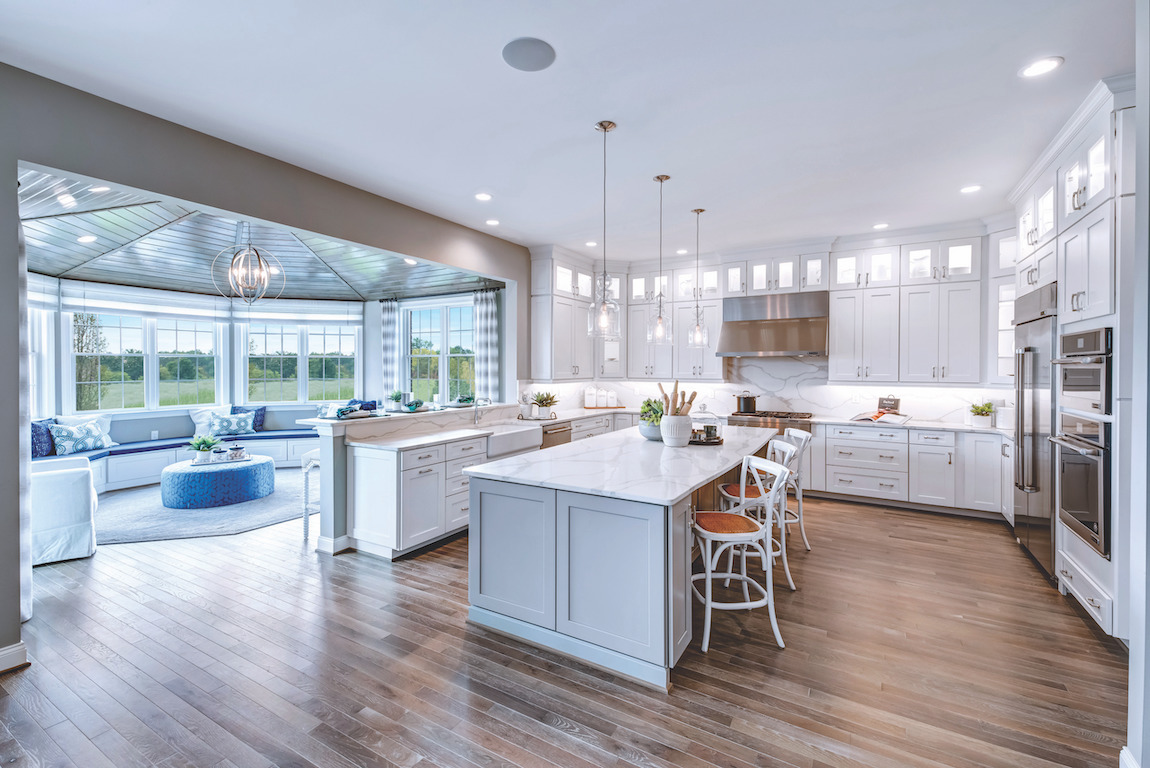 5. Connect the Kitchen to Other Living Areas
For a seamless transition from one room to the next, use the same color scheme from your kitchen layouts to the rest of the living areas in your home. Repeat the same textures and finishes in your flooring materials, cabinetry, and paint colors to visually tie the spaces together. If your kitchen counters are marble, find artwork that mimics the pattern or furniture pieces in similar shades and finishes for a cohesive look.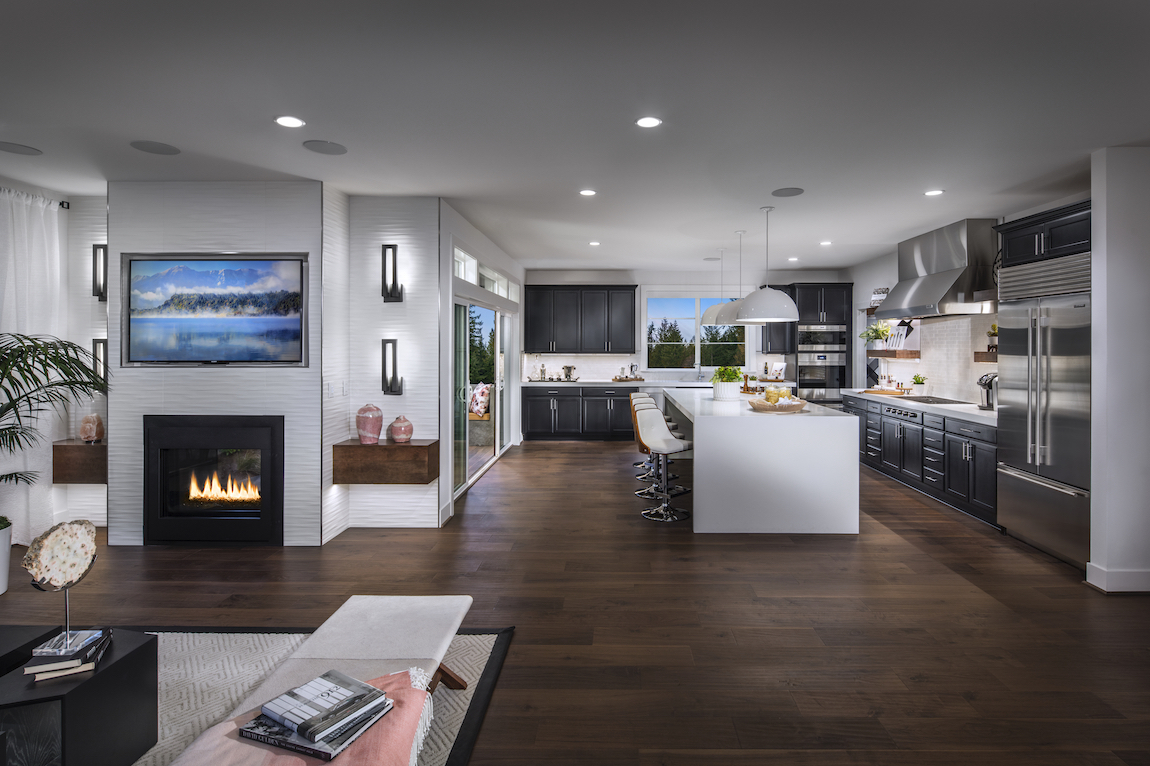 Carefully map out every detail in your kitchen layout to not only maximize your space for efficiency but also to ensure that it will be a welcoming space for your family's everyday living.