Last updated on August 24th, 2022
Shiplap is no longer reserved solely for shed and barn exteriors, but instead has made its way indoors to accentuate horizontal and vertical lines of various rooms. From kitchens to living spaces, offices to staircases, and dining rooms to bedrooms, it has added a rustic feel and country charm to Toll Brothers homes throughout our communities.
Scroll through the following designs to see how we mix materials, incorporate colors and select the ideal areas to maximize shiplap within our homes.
1. Shiplap Accent Wall in an Open Dining Area
In this contemporary open floor plan, a shiplap accent wall is used to add another layer of texture and pattern. The horizontal lines draw you into the living area and create a simple and bright backdrop for this modern dining space.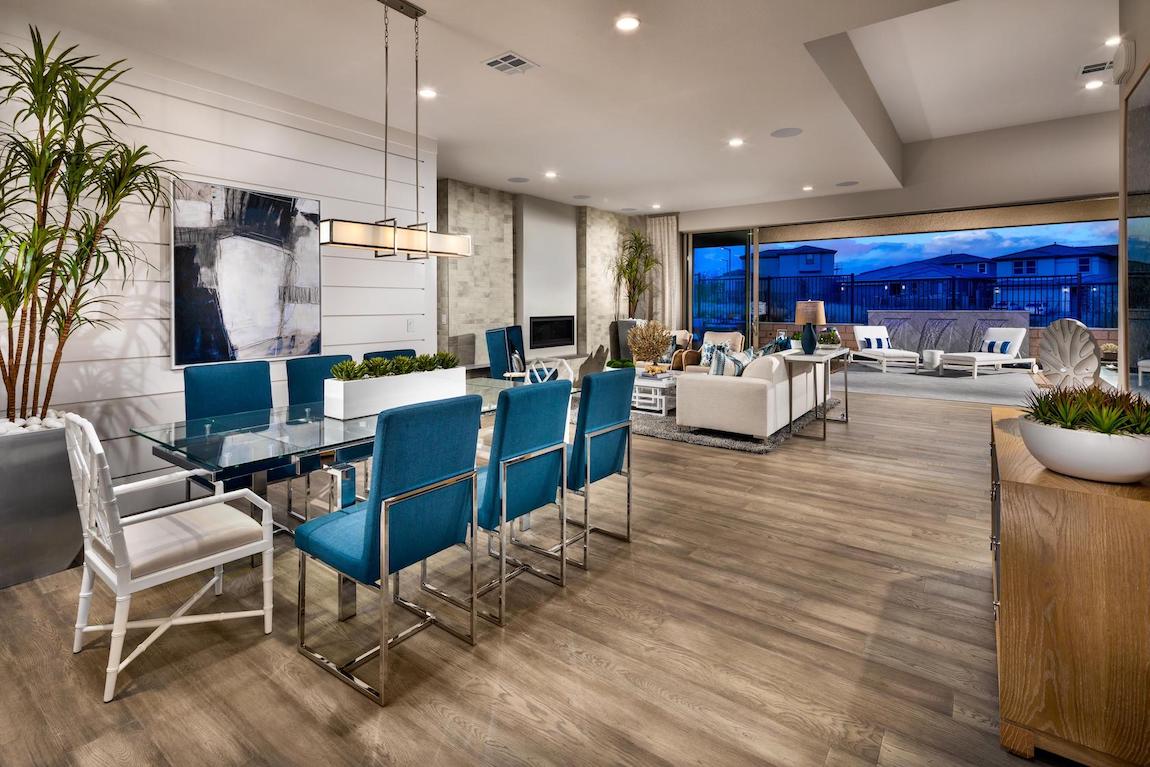 2. Try Distressed Walls with Wood Beam Accents in the Living Room
In this elegant family room, wide-plank walls provide softness to the overall look. Horizontal lines visually unite each space and create a consistent and cohesive environment.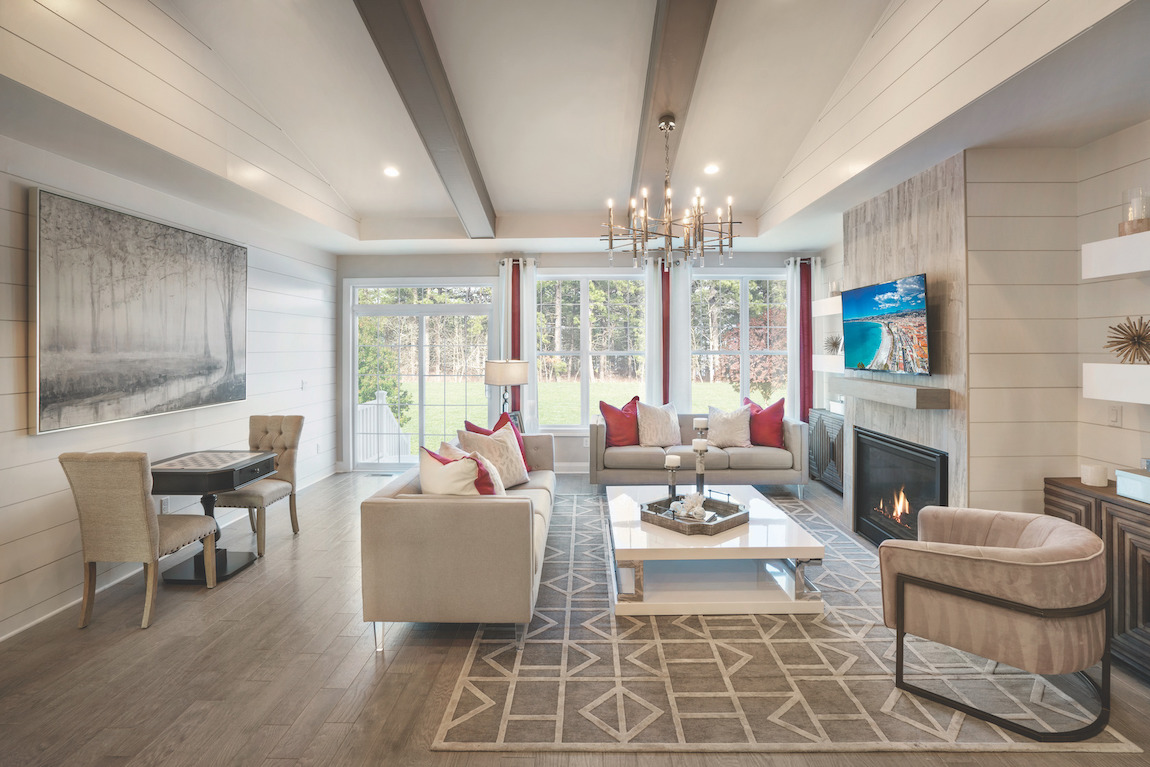 3. Include a Half-wall of Vertical Shiplap in the Living Room
This vertical wall draws the eye up and elongates the living room wall, making a double-height space even more impressive. Visual interest and excitement is added to what would typically be a standard painted space.
4. Install Shiplap Ceilings in the Dining Room
Ceilings are another popular application used to bring a little something extra to a room. In this dining room, it helps to coordinate the adjacent spaces and create an organic canvas for a large-scale light fixture.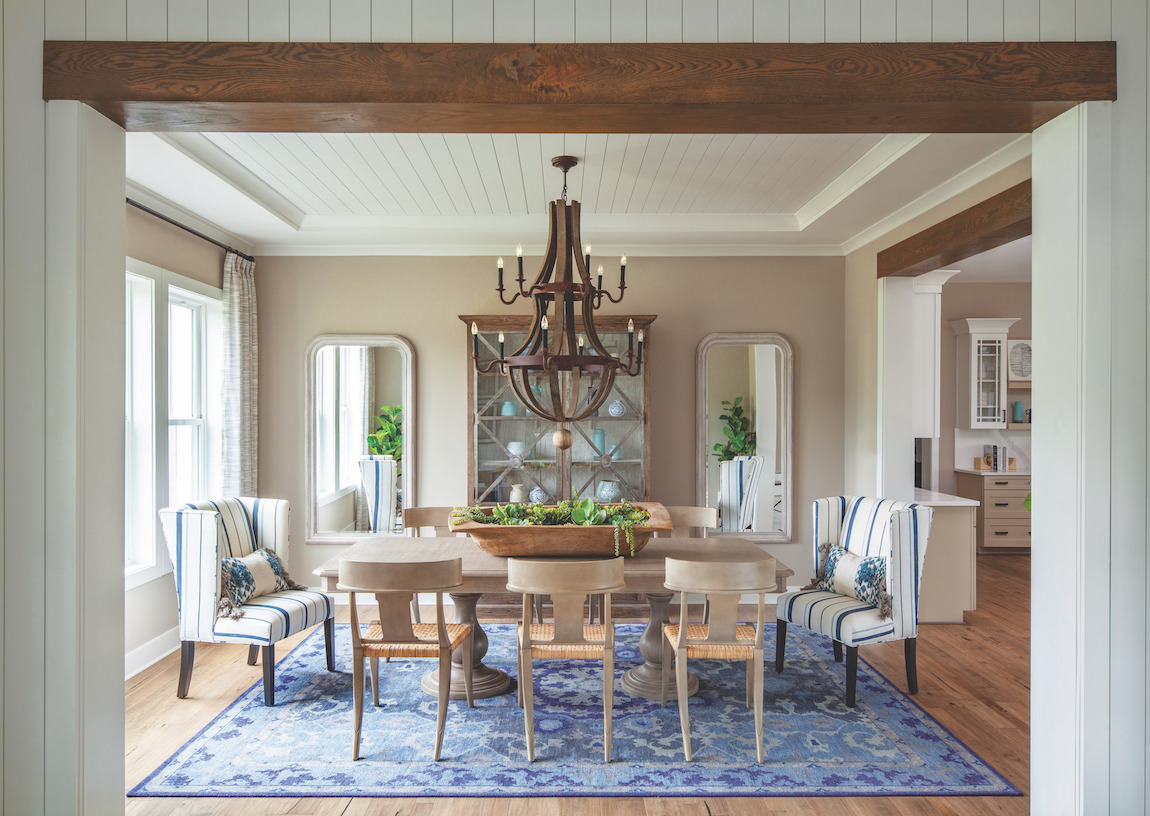 5. Try Whitewashed Shiplap with Shelf Accents in a Hobby Room
Make a hobby room feel extra special by wrapping horizontal shiplap on all walls. It adds a layer of softness and finish for a more comfortable environment.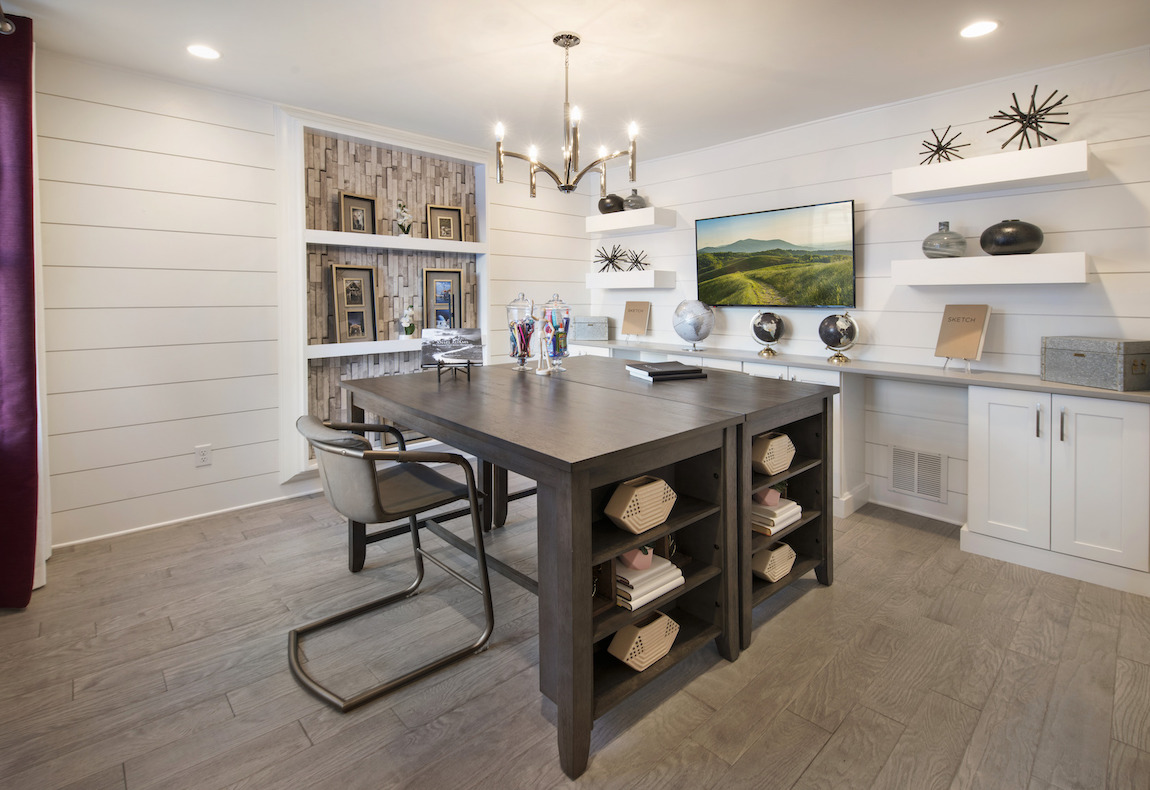 6. Add White Shiplap Walls to the Bathroom
Bring the modern farmhouse style into one of the most important rooms in your home, the bathroom. There are a variety of ways you can apply shiplap in your bathroom, from a simple backsplash to applying it throughout the space. Whatever option you choose, it'll be sure to brighten up the room that helps you start your day.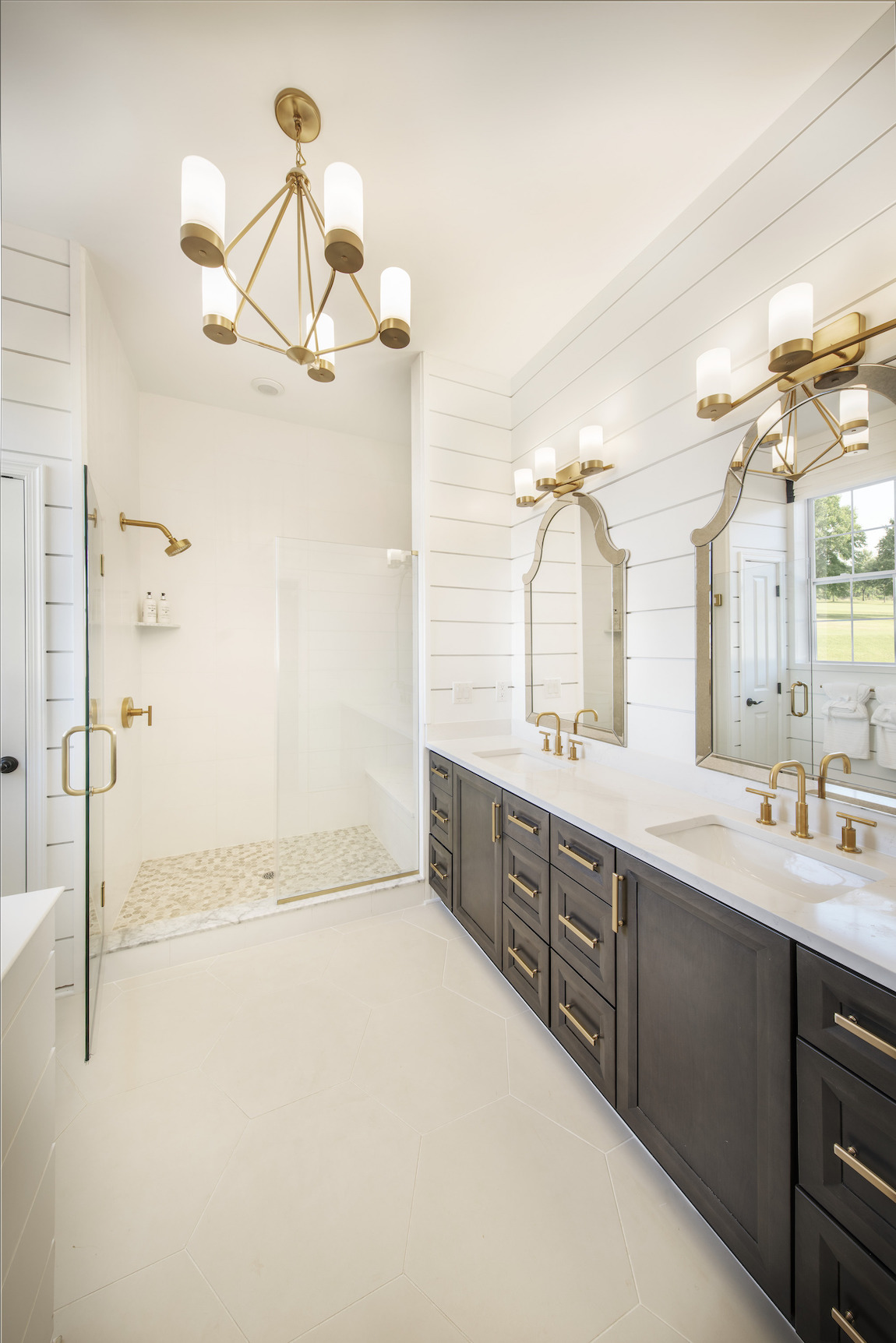 7. Install Rustic Farmhouse Style Shiplap in the Kitchen
Another hugely important room that can benefit from the charm that shiplap brings, is the kitchen. If you're looking to complete the rustic farmhouse look throughout your home, applying it in the kitchen will be the icing on the cake.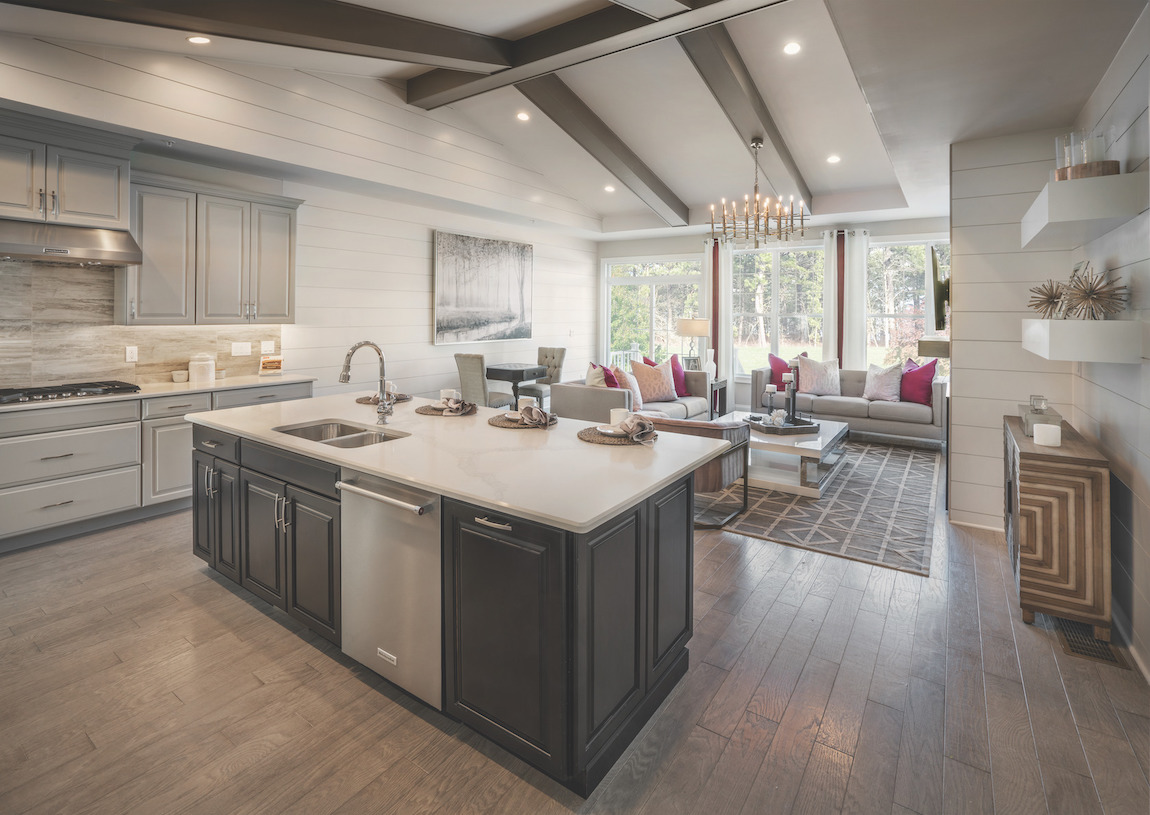 8. Accentuate the Entire Staircase and Accent Wall
This entryway's style creates movement and depth. It leads you into the home and up the stairs, in a simple and humble manner.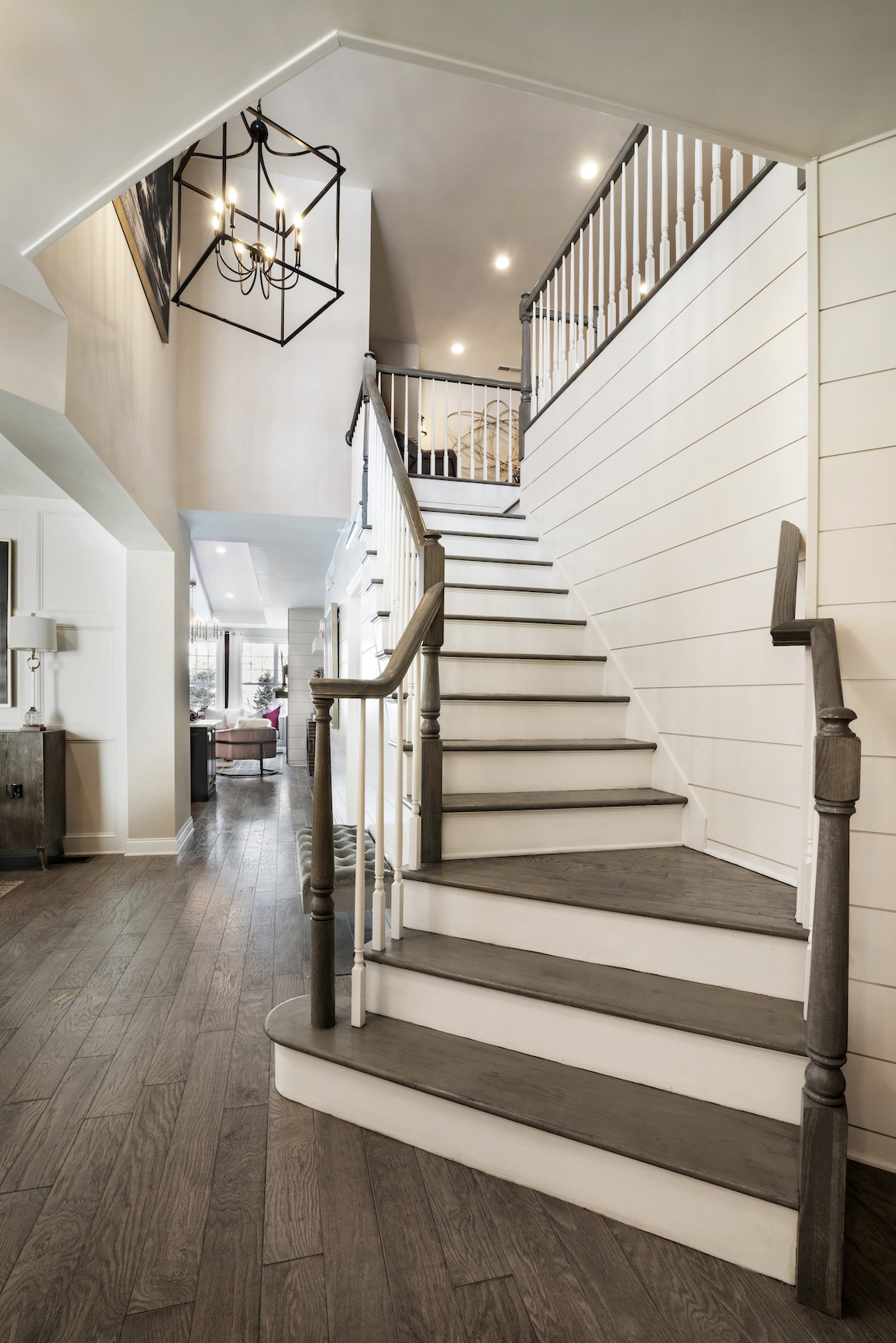 9. Add a Dark Painted Wall for a Cozy Feel
It doesn't always have to be white. An accent color shiplap wall can create a cozier space, and help bring a theme to life.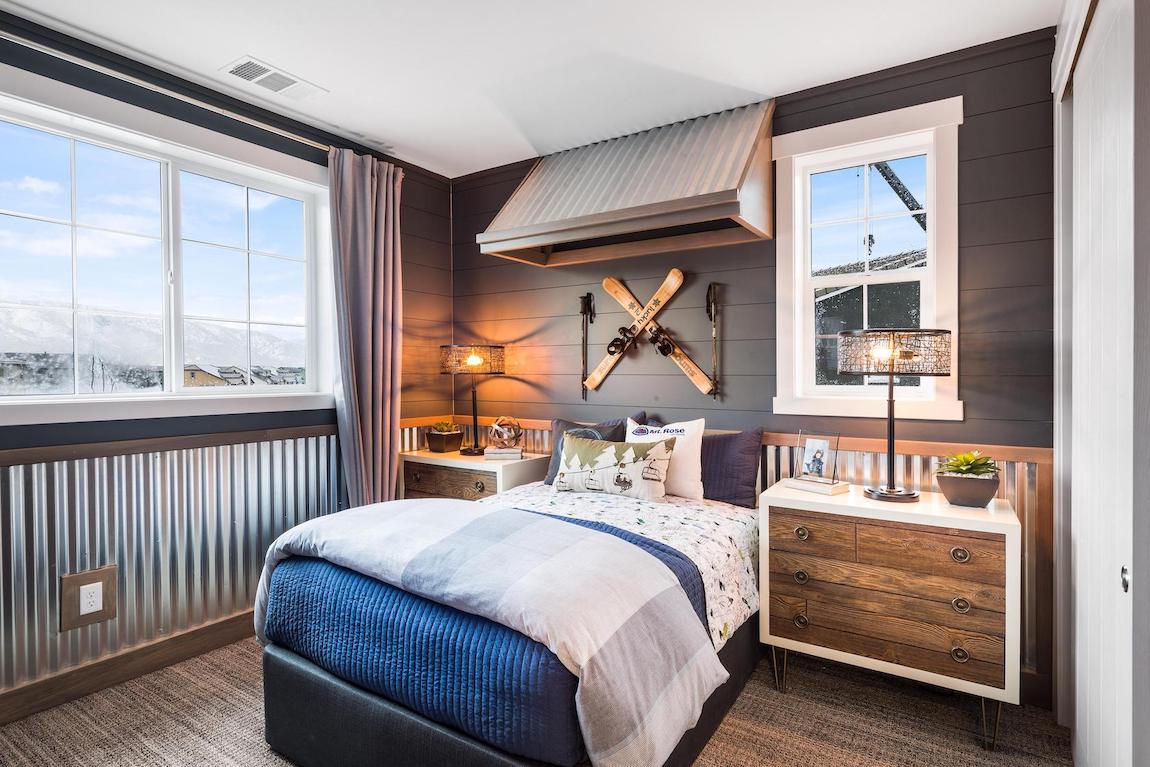 10. Combine Neutral Colors & Shiplap for a Tranquil Bedroom
Adding horizontal shiplap to your bedroom can make a statement, even in the most serene setting. It can be applied behind the bed, in lieu of a headboard, to create hierarchy and style.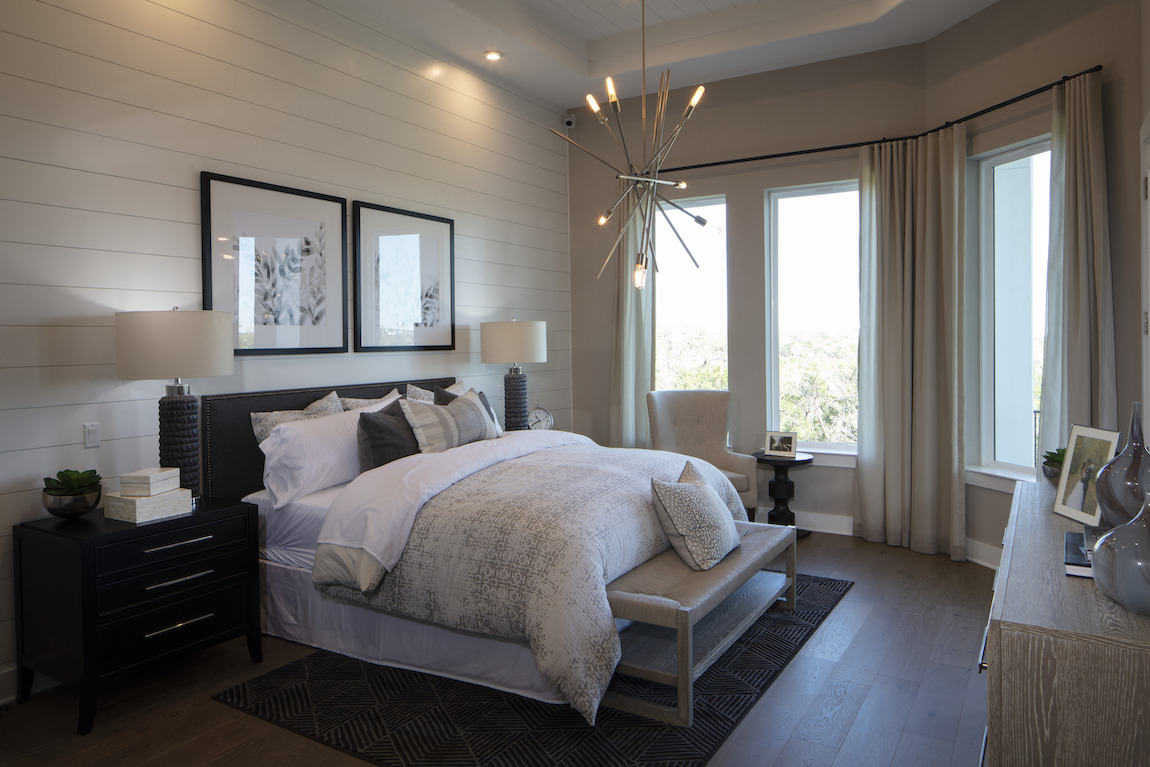 11. Add a Rustic Element in a Loft Space With a Dark Accent Wall
Adding a rustic feel to an open space creates a bold statement. A dark shiplap accent wall adds texture and warmth and helps bring a theme to life.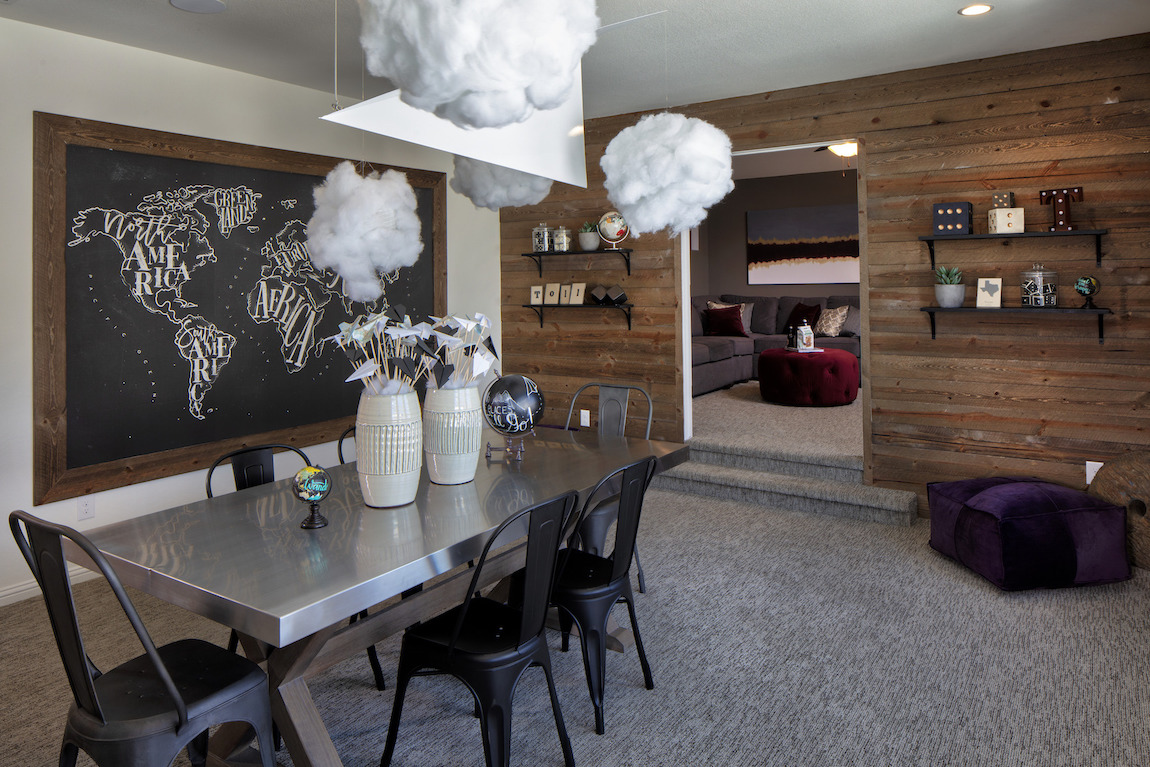 12. Incorporate a Farmhouse Element in Your Bathroom with Light Shiplap
Vertical shiplap perfectly complements this bathroom's style. Lines and forms come together to create a cohesive space atop a bright and neutral backdrop.