Last updated on August 24th, 2022
Your great room is undoubtedly one of the most important rooms in your home. It's a space to gather, connect, and entertain; a place where your kids settle in for a movie night, where you relax with your favorite book, and the perfect spot to sit and catch up with family, whether it's in person or over a video call. Given that the great room is such a central space, you'll want to ensure that the area is versatile enough to meet your needs and also beautifully designed to enjoy on a daily basis.
Scroll through 15 great room ideas from Toll Brothers homes across the United States and get inspired to create an incredible space to host your favorite people and moments.
1. Add a large chandelier
Bold lighting choices are all the rage. Make a statement with large light fixtures that draw attention to the height of the great room and the gorgeous wood beams above.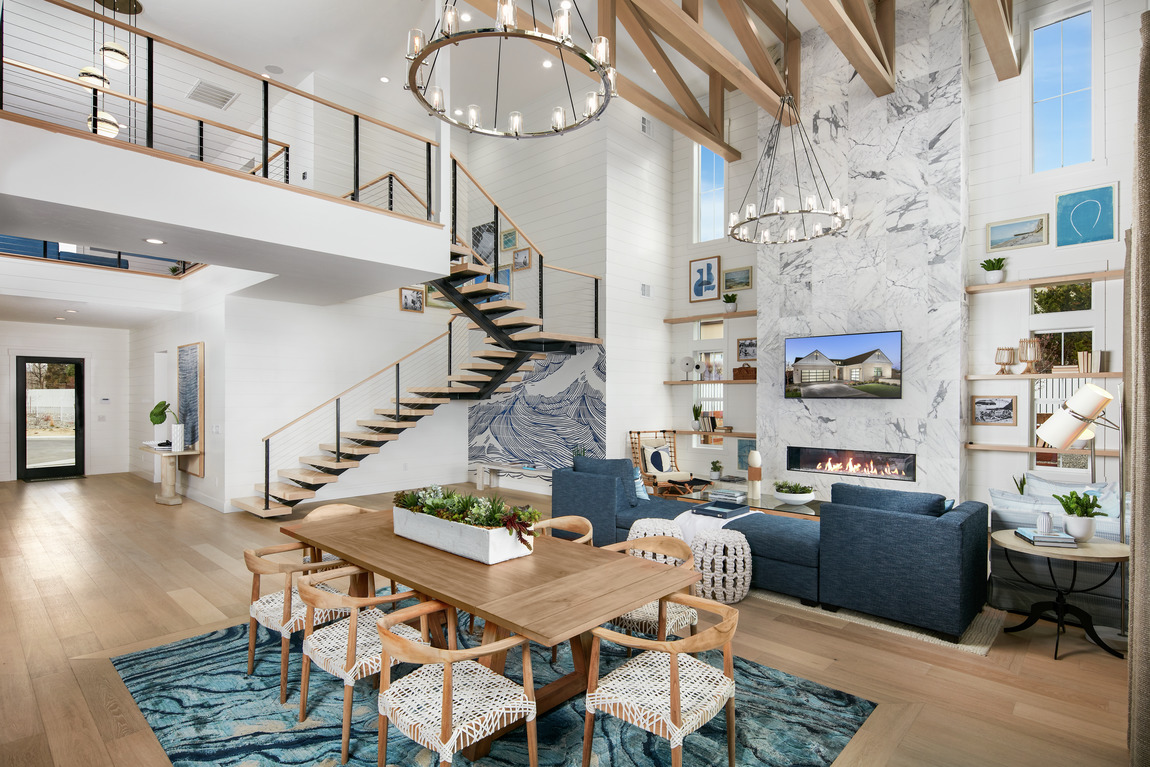 2. Include a modern fireplace
The modern fireplace boasts a full-height tile or stone surround, making a statement in the room and a strong focal point.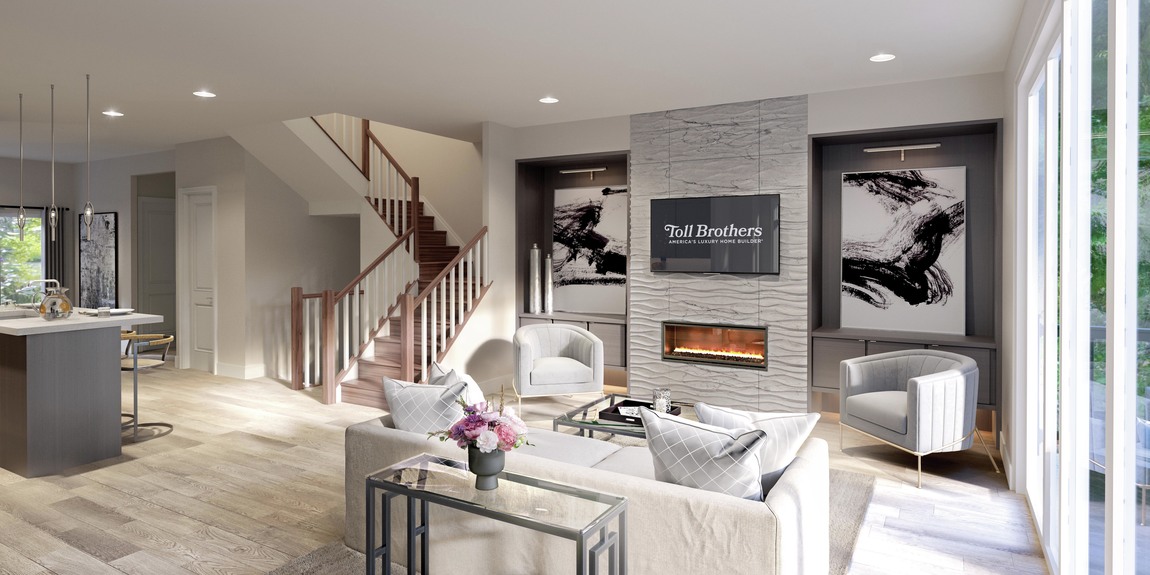 3. Incorporate contrasting colors in your great room's décor
With the rise in popularity of the modern farmhouse style, we are seeing stronger contrasts in design. This space pairs white, soft furniture with dark, sleek decor to create a unique ambiance that feels well-balanced.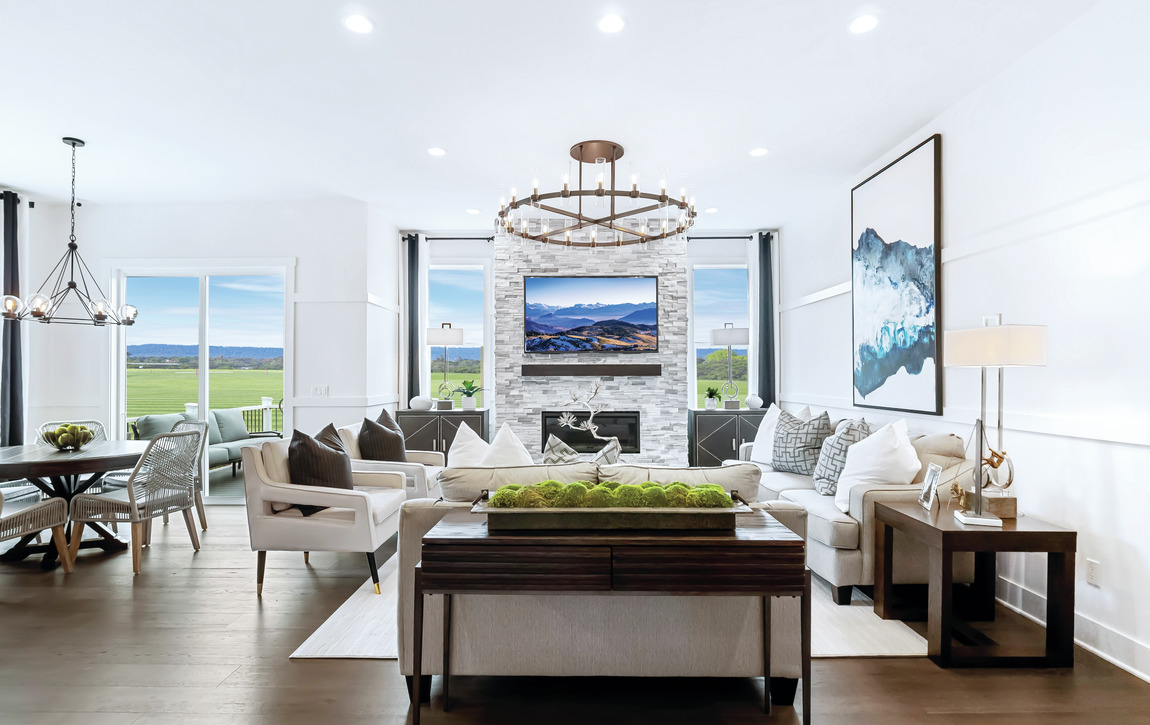 4. Bring in bold pops of color with your furniture
This steel blue sectional makes a stunning statement.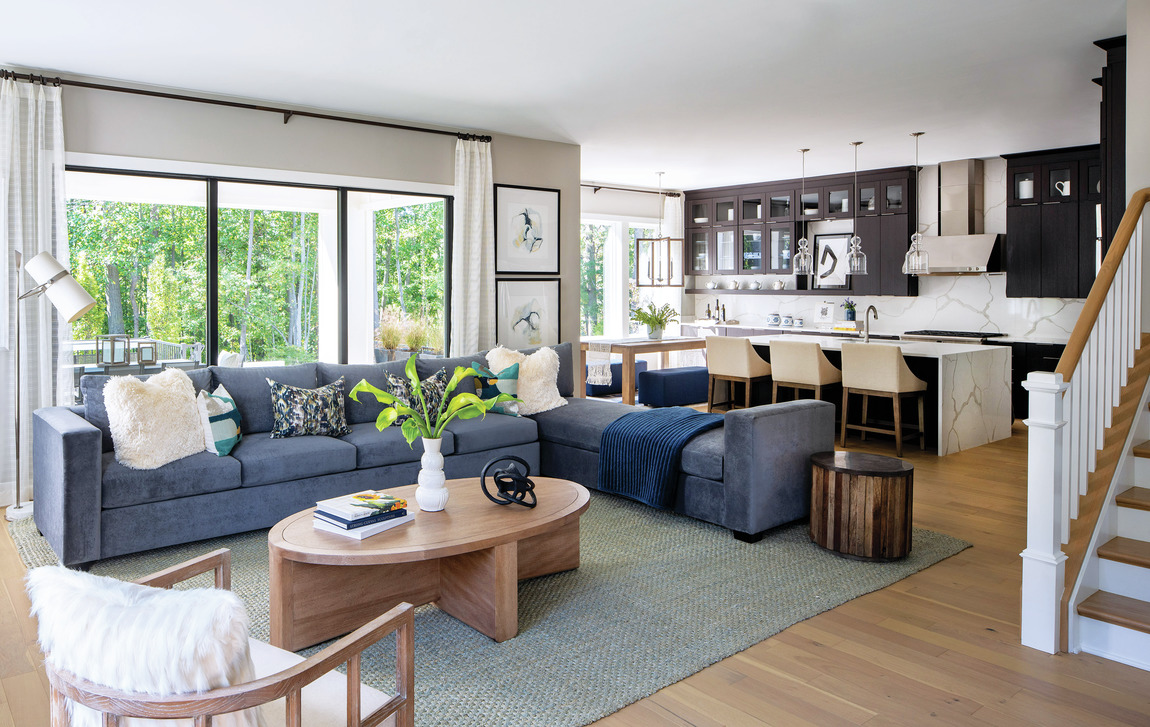 5. Consider an open floor plan
The open floor plan suits the lifestyle of the way most families are living. Centered around the kitchen, the family is able to be together while still engaging in various activities like cooking, watching a movie, or getting some schoolwork done at the dining table.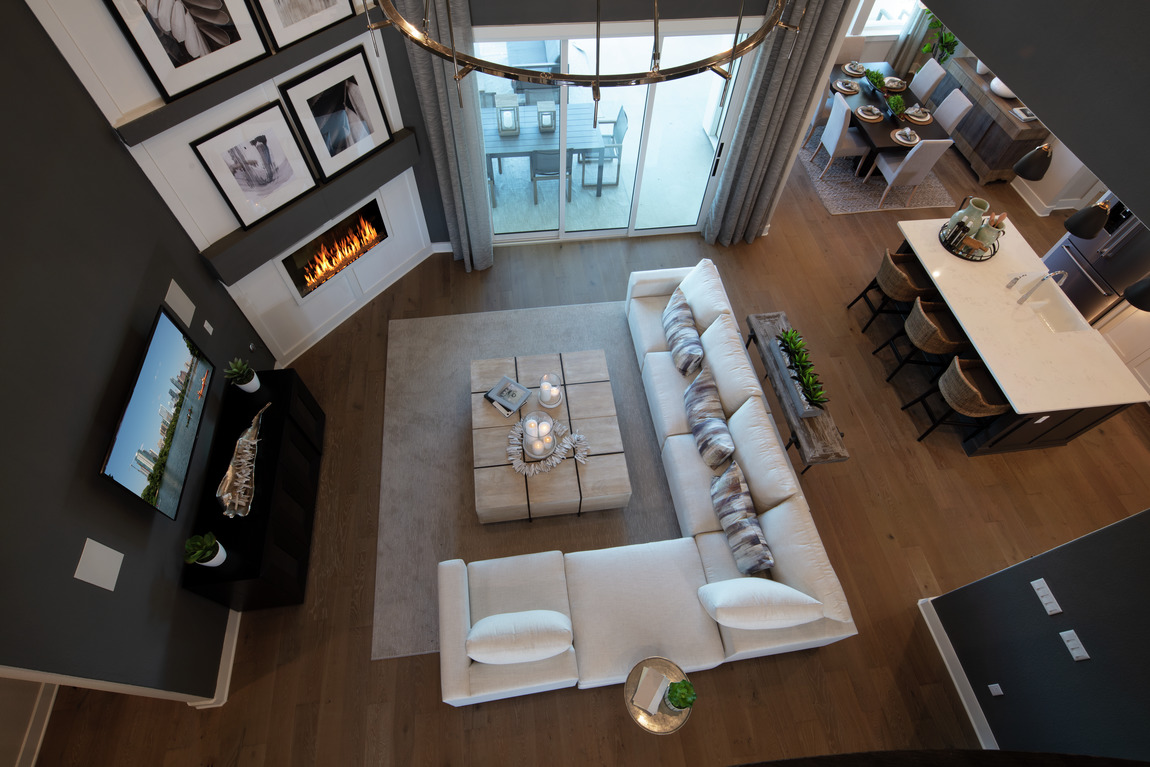 6. Go all in on farmhouse style
This farmhouse-style great room showcases the raw wood beams that are visually balanced with crisp white shiplap walls. A weathered rug and whimsical light fixture put the finishing touches on the look.
7. Extend your great room outdoors
Extend your great room outdoors with an innovative sliding door and deck design that seamlessly connect the two living spaces.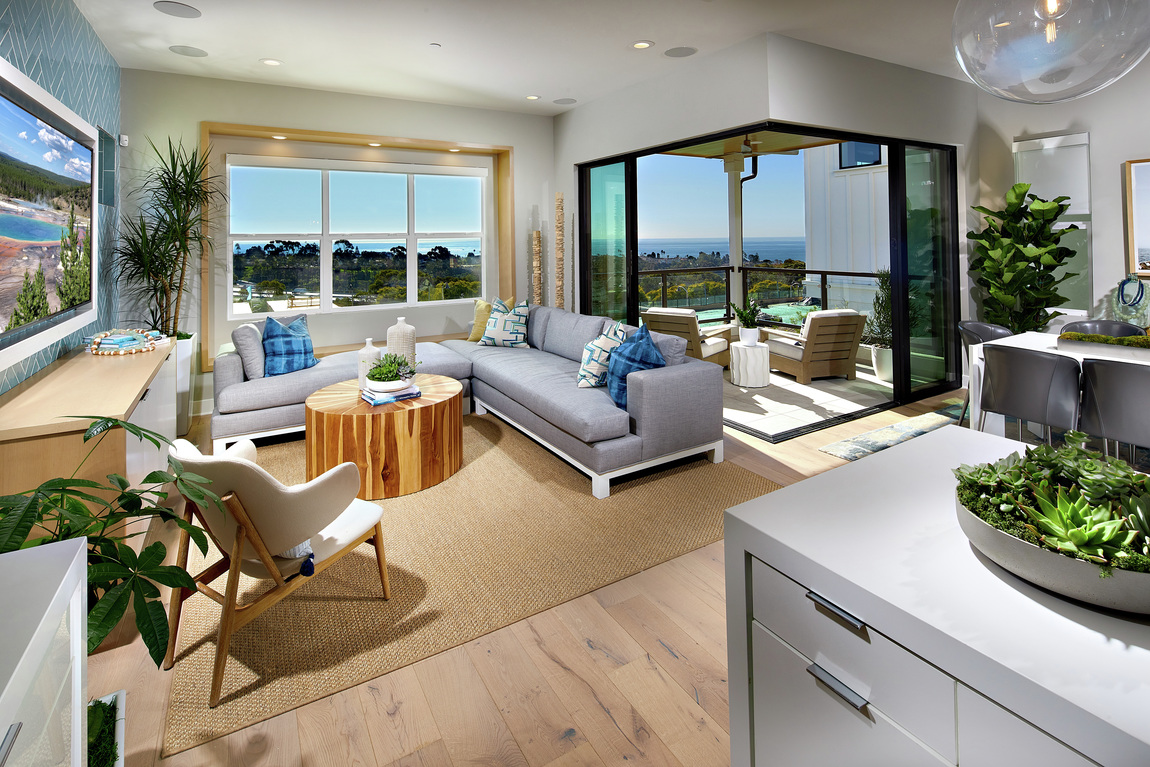 8. Bring some color into your life
This space boasts a deep blue shiplap wall with bright green accents. With just a couple of bold color choices, this otherwise white room is elevated in style.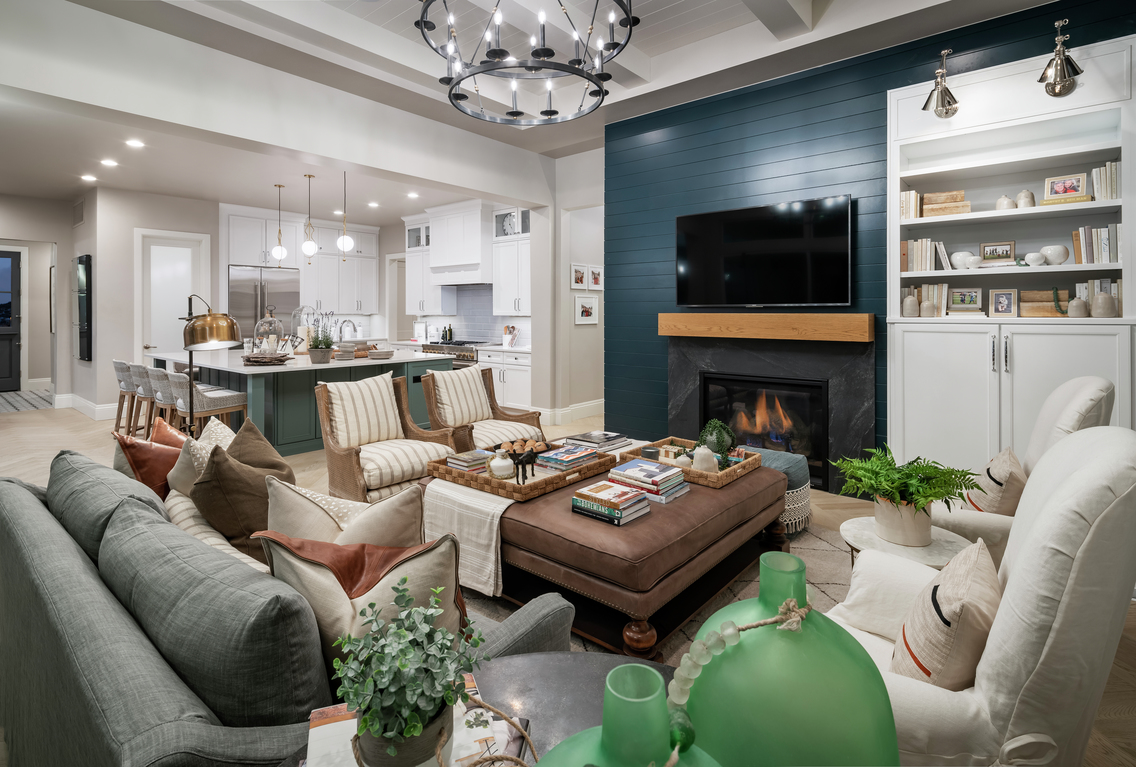 9. Make a statement with windows
This stunning great room illustrates the impact that windows can make. These windows framing the fireplace support it as the focal point while adding interest.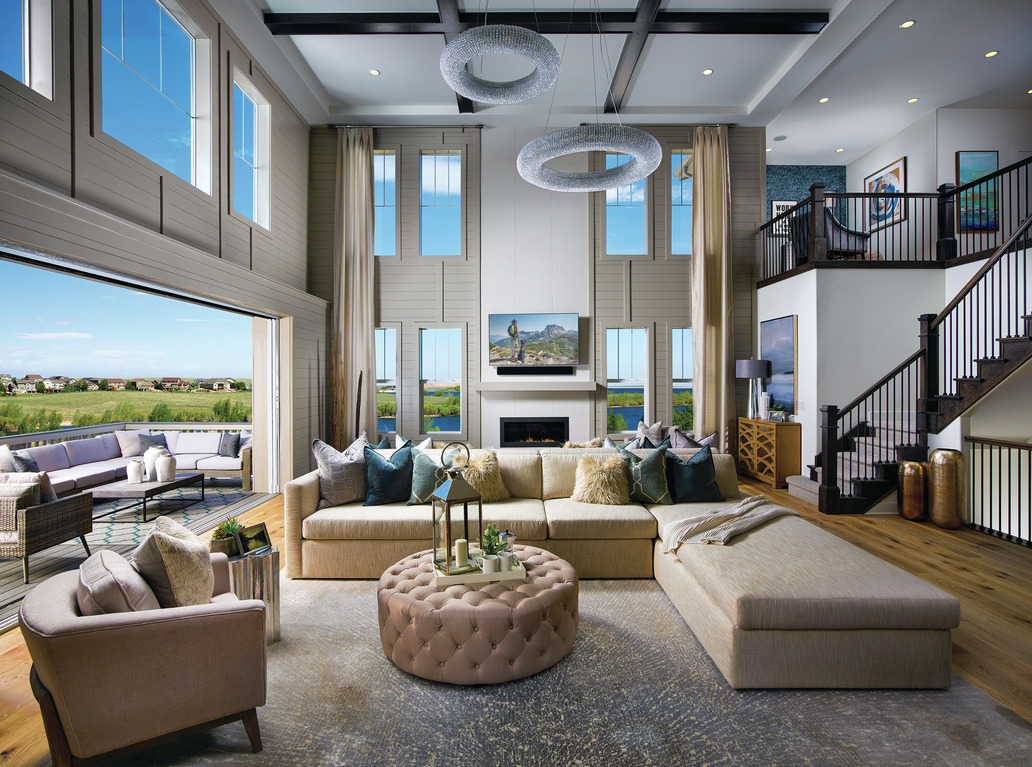 10. Build the great room near the kitchen
Keep your favorite snacks and beverages close at hand with a kitchen that blends into the great room. No need to delineate between the spaces. When you're entertaining, guests will be gathering in the kitchen, so why not blend it with a comfy seating area.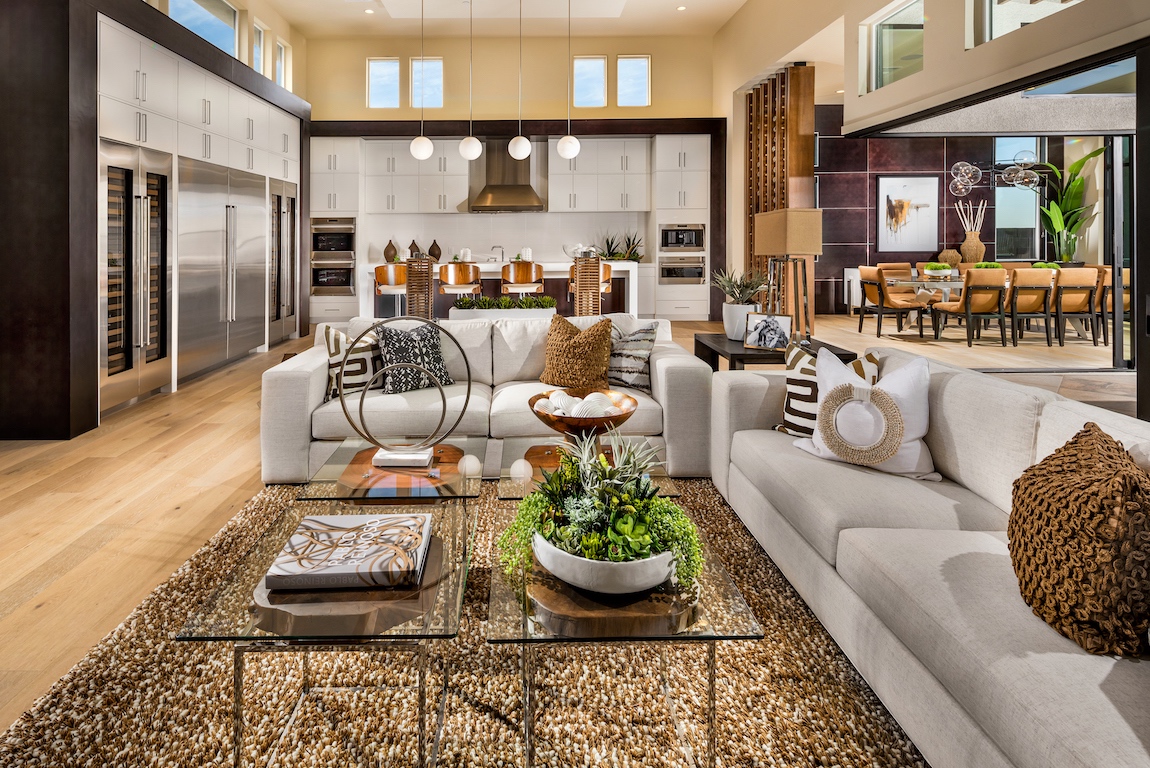 11. Create a rustic great room style with layers of texture
This great room showcases dark beams with a bold pattered rug, weathered leather chairs, and interesting molding detail at the island.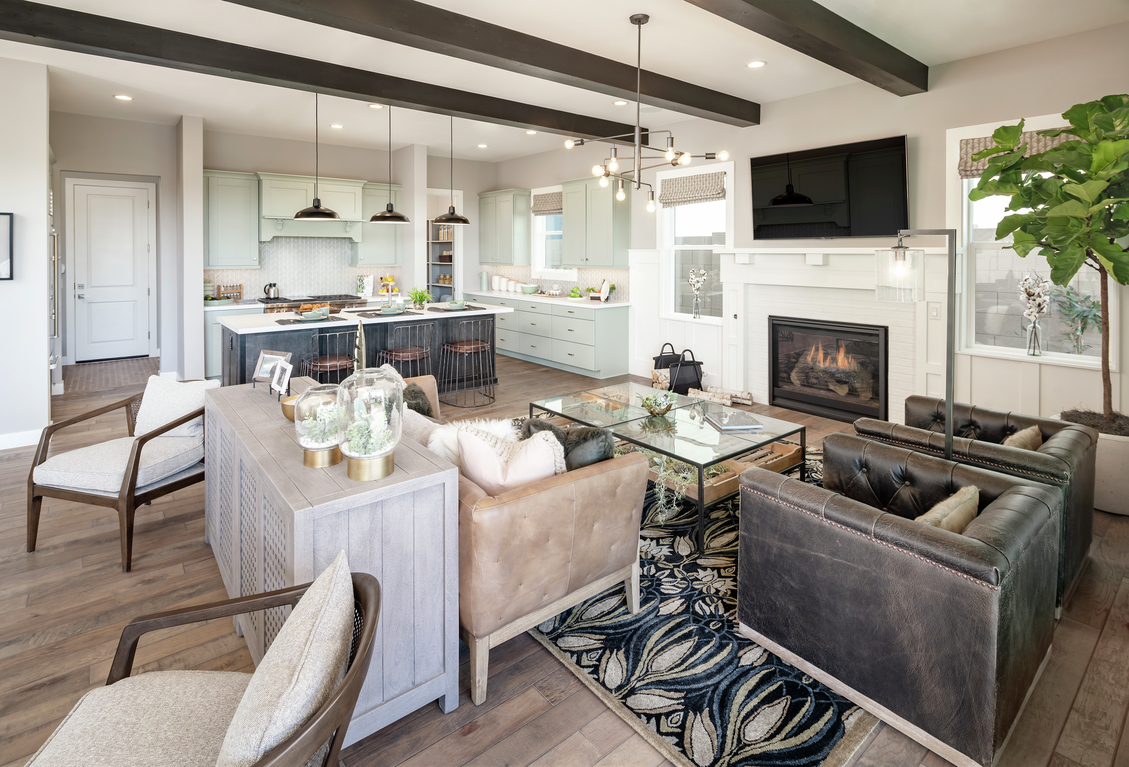 12. Include a vaulted ceiling
Nothing adds more interest and drama to a room than a vaulted ceiling. Don't forget to showcase something eye-catching there as well, such as these beams.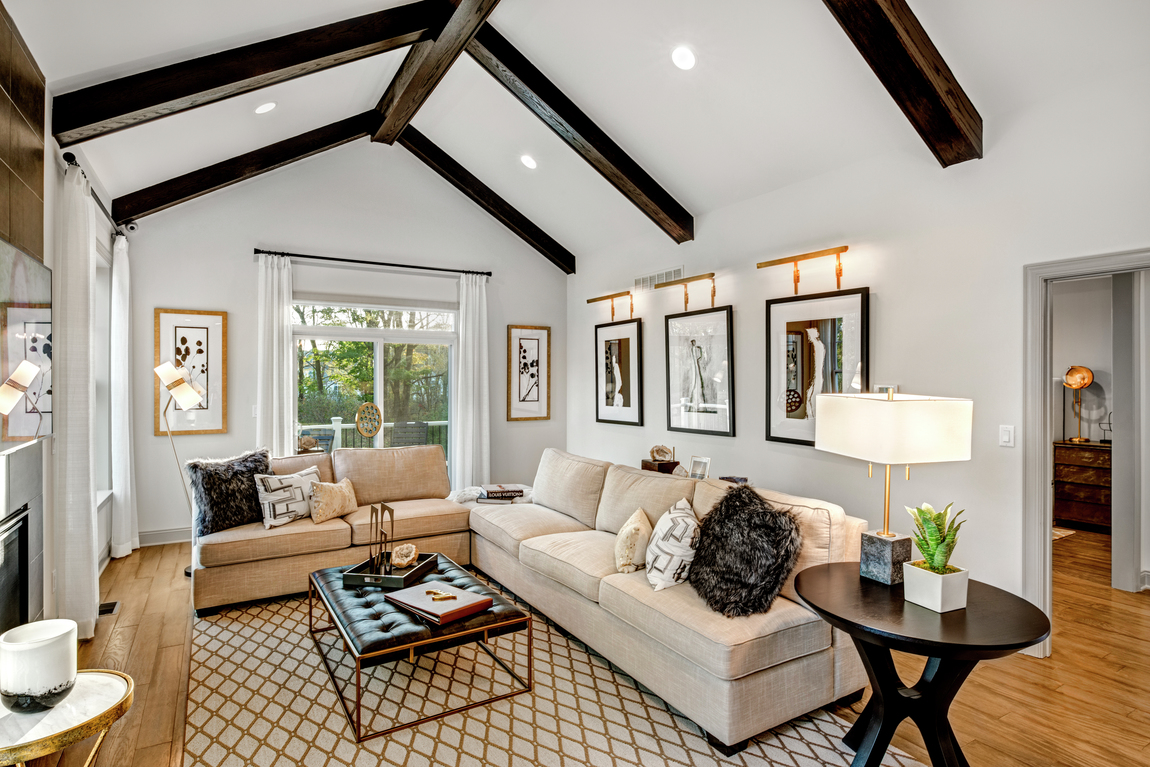 13. Soften the room with flowing curtains
These dramatic two-story curtains create a soft backdrop to the sharp lines on the wall.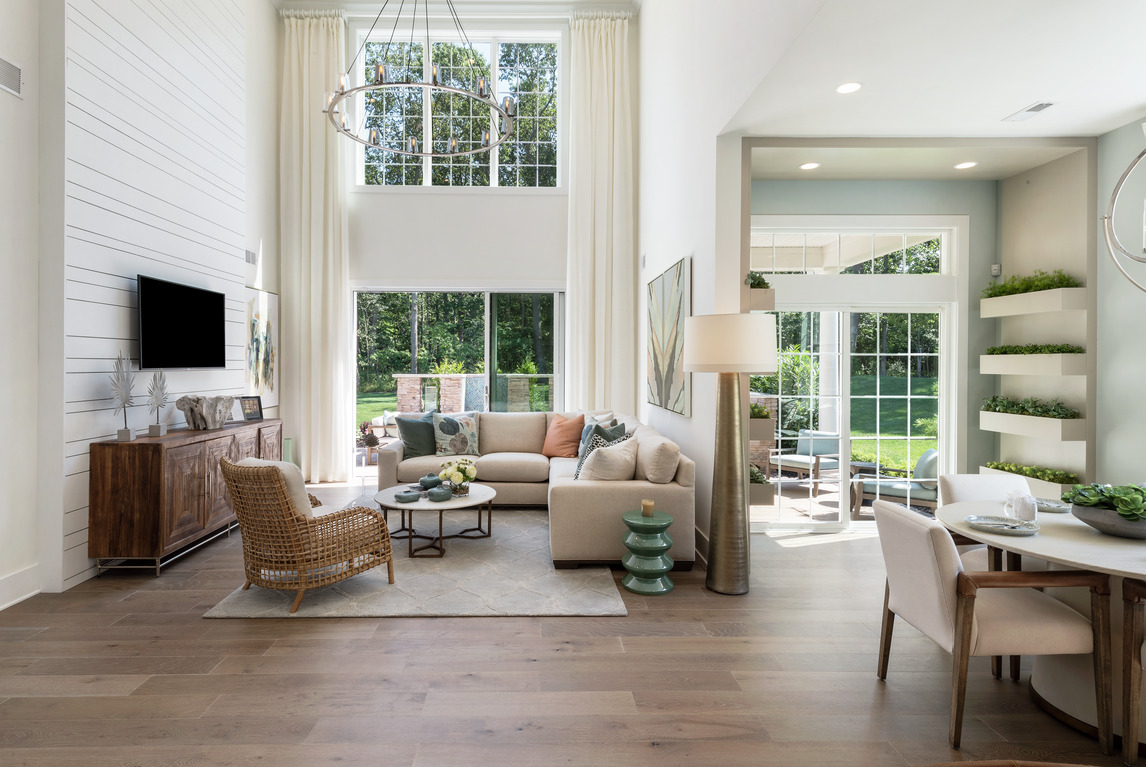 14. Complete the great room with ceiling accents
Gone are the days of basic white ceilings. Now they feature warm wood accents and moody lighting.
15. Transition to the outdoors
Bring the outdoors in with these expansive sliding doors.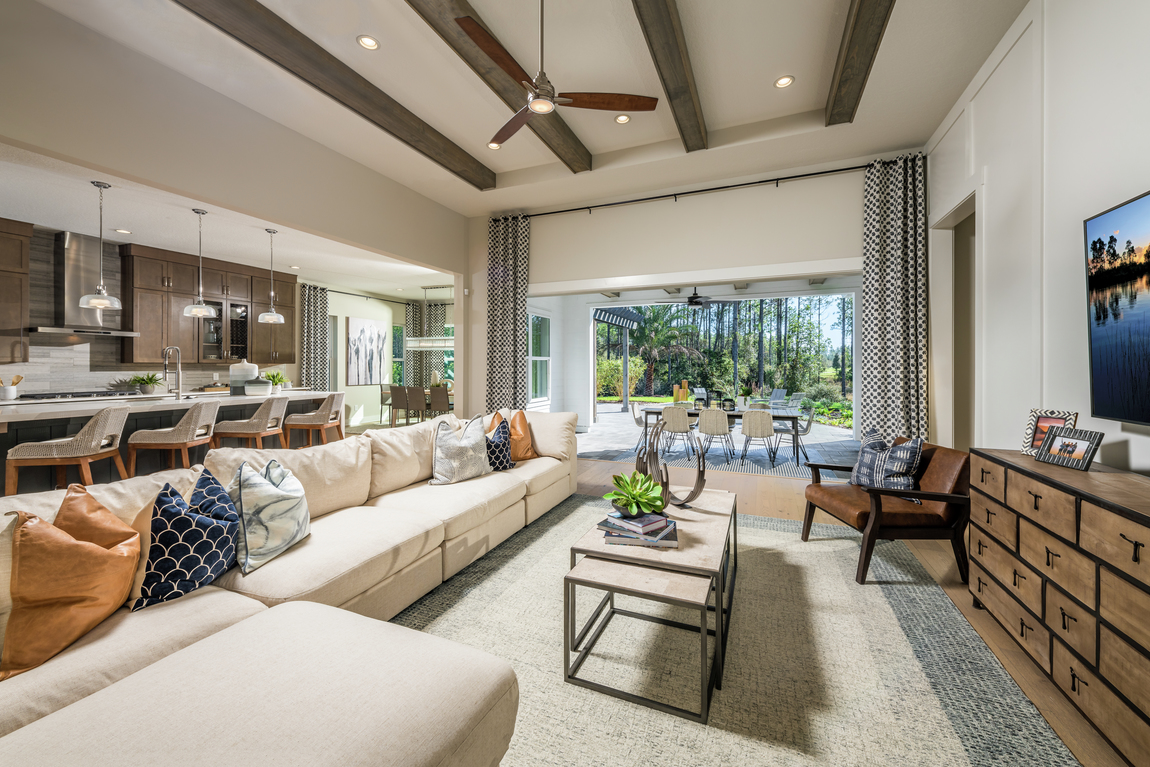 Toll Brothers design options vary by market, community and home design across the country. For more information regarding great room design options offered in a specific market, community or home, please visit our website or reach out to one of our Online Sales Consultants.